As one of the world's richest and most admired companies, we expect a lot from Apple. We expect big-thinking innovation and cutting-edge design. Perhaps it is because the company does so many things very well that it stings even more when it drops the ball on something simple.
Everyone seems to agree that Siri needs to improve, or that MacBooks should have a totally new and better keyboard. But those are big design and engineering efforts that are not going to happen overnight. Here are a few things Apple could do with minimal effort. Some could happen immediately, others might start with the introduction of the next product in its line, but none would require serious engineering efforts or investment.
While some of these ideas may cost Apple a few bucks here or there (and Apple wants to make money), it's more important for people to feel good about using Apple products so that the company grows its user base for its expanding services business. Not to mention that the animosity against rich and powerful companies doing things that feel "cheap" grows larger every day. The money Apple may lose by pursuing these improvements would pay dividends where it matters most: customer loyalty and satisfaction.
Provide more than 5GB of free iCloud storage
Google gives everyone with a Google account 15GB of free storage, and they're not even really selling hardware to most of those users. For those that buy Pixel phones, cloud storage of all photos and videos taken with it is free. Most iCloud users have at least bought a significant Apple product, and yet Apple gives us so little iCloud storage that you probably can't even do an iCloud backup.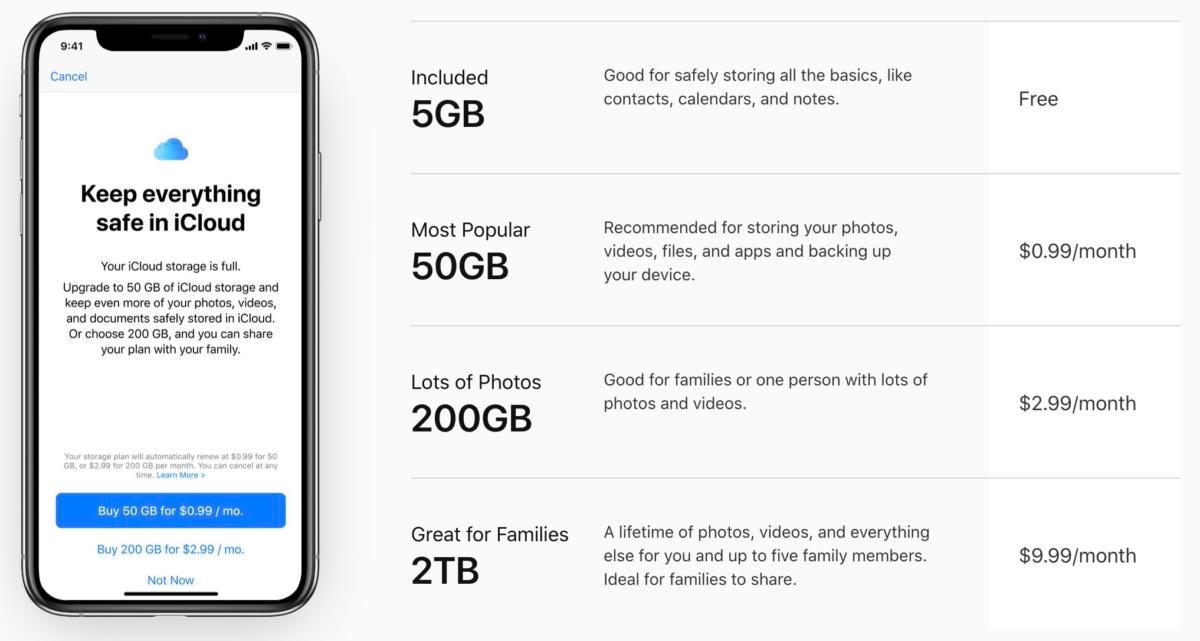 Apple would do well to raise the free limit to at least 10GB or 15GB, but there are other good options, too. Maybe you could get 5GB free for each Apple device you register (other than accessories). Maybe you only get 5GB free, but iCloud backups of your iPhone or iPad don't count against the limit, so you're only using it to store photos, videos, documents, saved games, and the like.
Sure, it's only a dollar a month for 50GB, but that's all the more reason for Apple not to be so stingy with free storage—some people will still upgrade, and the company isn't losing out a lot of money from those who no longer need to just to back up their iPhone.
Stop shipping iPhones and iPad with cheap 5-watt power adapters
iPhones are unabashedly premium phones. Even the cheapest new model costs $750. And while iPhones are capable of fast-charging and wireless charging, Apple still includes a puny little 5-watt power adapter in the box, with a USB-A lightning cable. Meanwhile, other much cheaper Android phones include 15-watt or better USB-C chargers in the box.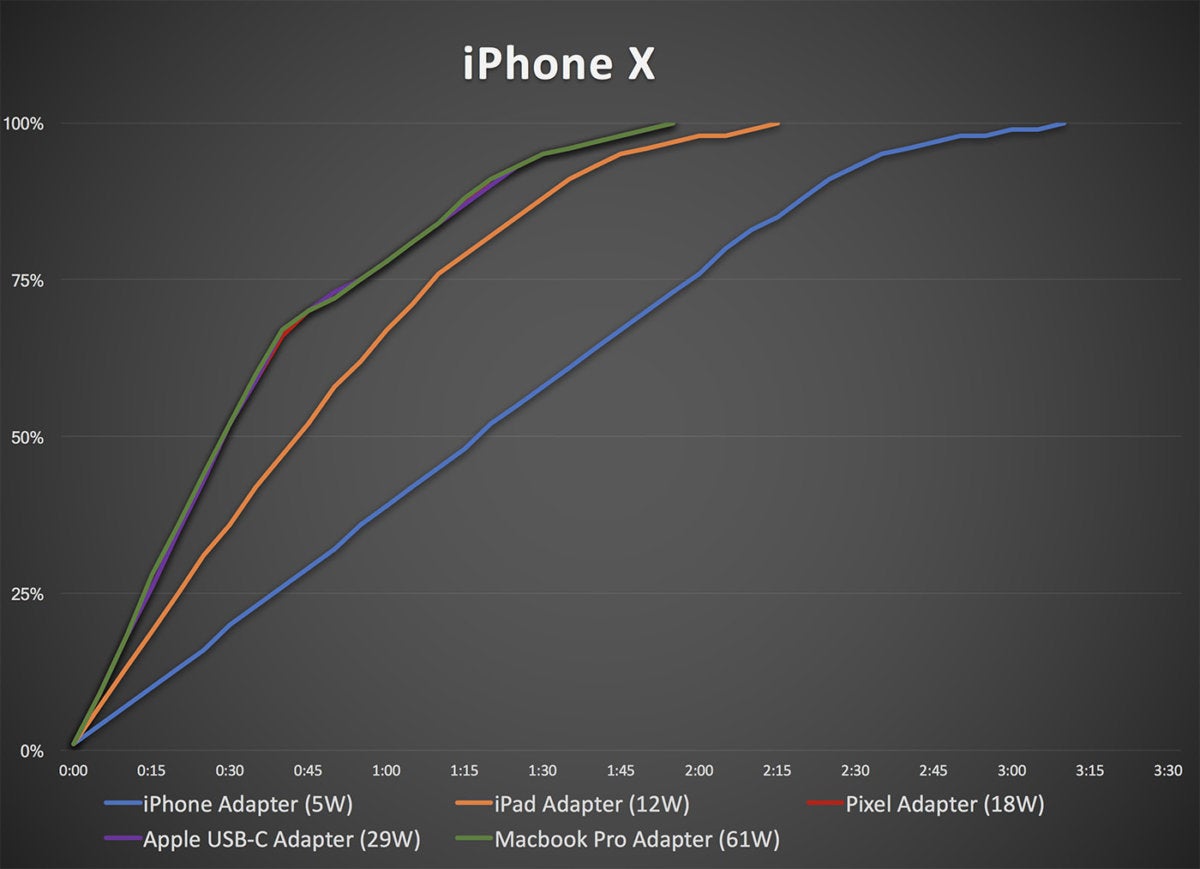 There's no other way to put it: this is just Apple being cheap. What's worse, it compromises the premium experience Apple wants every iPhone and iPad owner to have. People who use the power adapter that comes in the box are charging their iPhone twice as slowly as they should be! Every iPhone and iPad should come with a roughly 15-watt power adapter with a USB-C lightning cable. Why is Apple still shipping devices with USB-A ports when none of the laptops the company makes has one? If you're all-in on USB-C, be all-in.
Get rid of the Touch Bar on the MacBook Pro
I can see what Apple was going for with the Touch Bar: a set of software-programmable, context-sensitive controls that grow and change with your software. But it's a failed experiment that was flawed from the start. We're talking about touchscreen controls that exist down on the keyboard deck, and constantly change (that's the whole point, after all). So you have to keep shifting your gaze down from the display to use a set of controls with no tactile input. You know where else developers can put context-sensitive, programmable controls? On the display.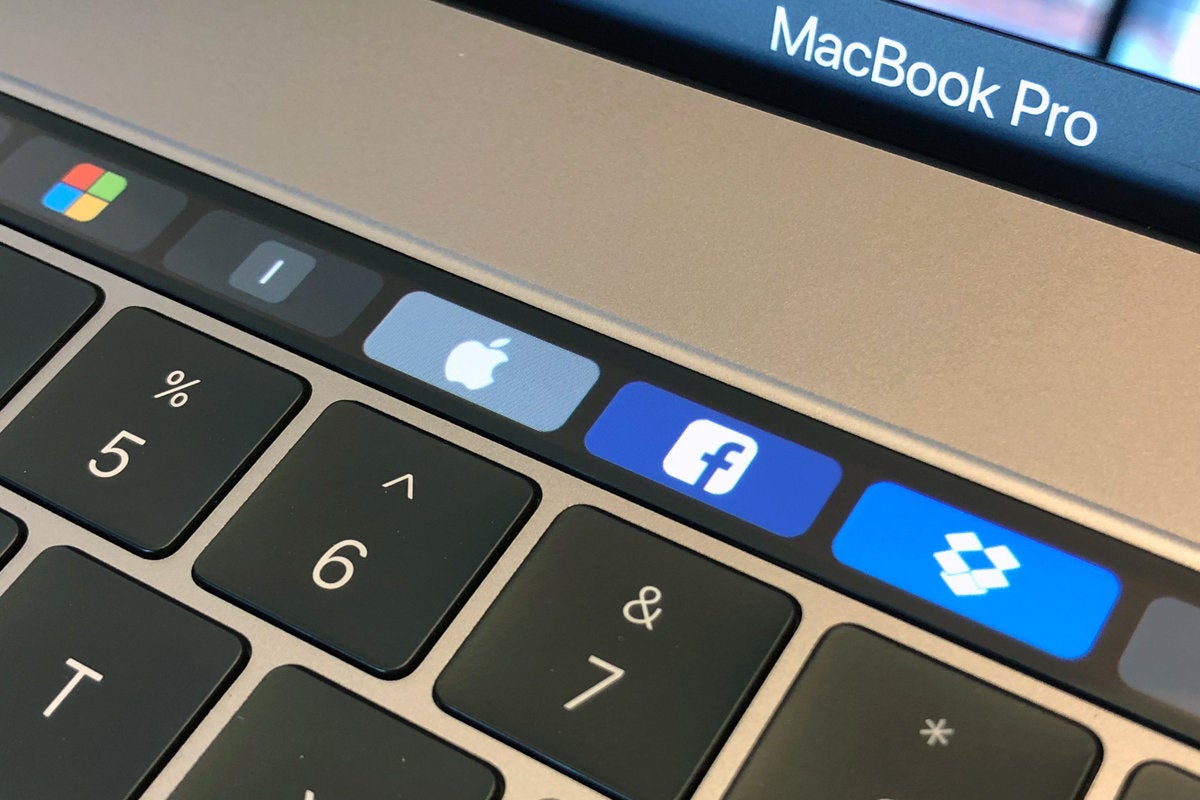 Getting rid of the Touch Bar would allow Apple to price the MacBook Pro more competitively (it's an expensive addition) without losing any of its margin. But more importantly, it would give us a more usable laptop, one that doesn't have "taking your eyes off the screen" as a core principle of its design.
It wouldn't even take any real engineering effort: the new MacBook Air has Touch ID with no Touch Bar, which is exactly what we want. Okay, what we want is Face ID on MacBooks, and a whole new-and-improved keyboard, but those are big-ticket items. Simply producing the MacBook Pro without the Touch Bar is a gimmie.
Return battery percentage to the status bar
Until the introduction of the iPhone X, you used to be able to go into the Settings > Battery and turn on Battery Percentage to show it in the status bar. With the iPhone X, XR, and XS, the "notch" for the TrueDepth splits the status bar, and I guess there's just not enough room anymore. You have to pull down the Control Center to see the percent of your battery remaining.

It doesn't have to be that way. A new icon with the battery percentage inside the battery graphic wouldn't take up any more space. Or, Apple could let us simply tap the battery icon to make it switch to the percentage for a few seconds. I'm sure a company with the lauded design chops of Apple could easily find an elegant solution and push it out in the next minor iOS software update if it wanted to.
Change the screenshot command on newer iPhones
On iPhones with no Home button (which is now every new model), you take a screenshot by pressing both the power button—Apple calls it the Side button—and the Volume Up button. Because the Volume Up button is directly opposite the Side button, we all end up taking tons of accidental screenshots when we're just squeezing the phone to activate the Side button. I end up taking at least two or three accidental screenshots a week this way.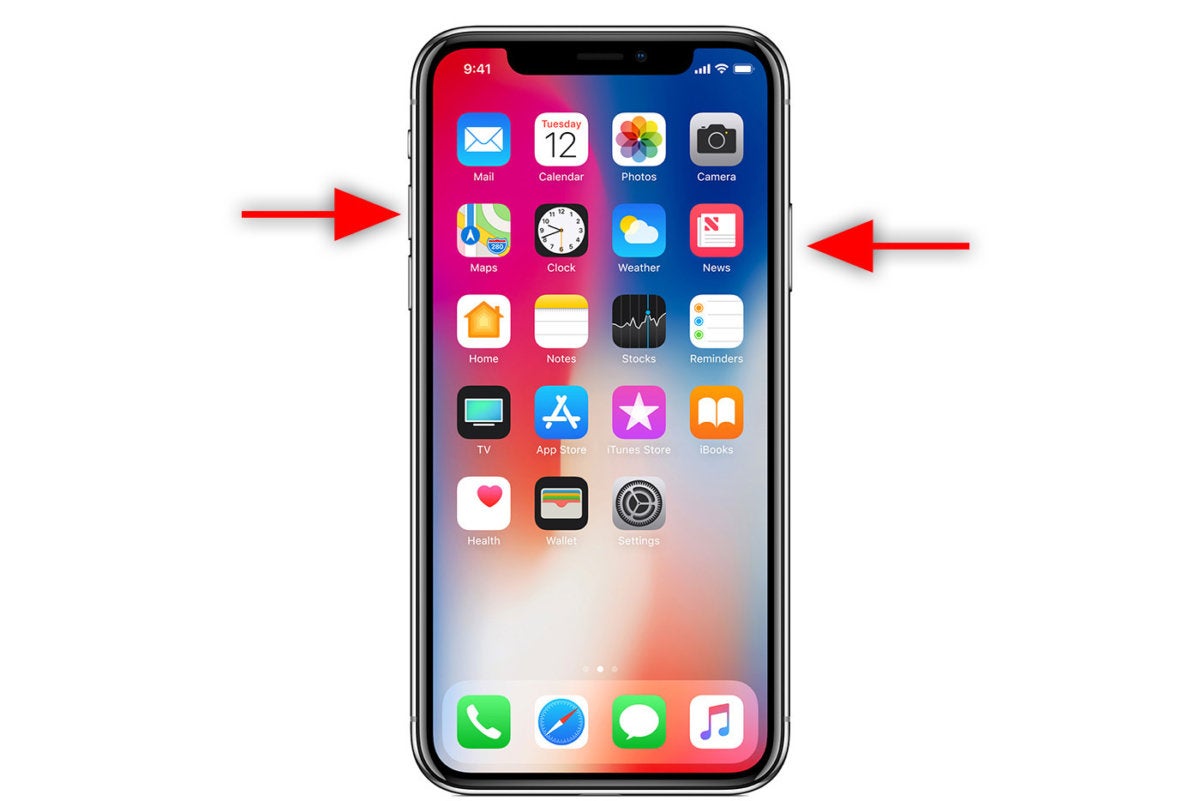 Simply changing the screenshot function to Side and Volume Down would make accidental screenshots far less common. Alternately, the screenshot command could be pressing both volume buttons at once (they're not on a rocker and thus independently press-able).
Those are two easy solutions to the accidental screenshot problem, and I'm sure Apple could come up with others.