When you own multiple Macs that are linked to the same iCloud credentials and you also have iCloud Photos turned on, you may want to not sync the iCloud Photos library to every one of your Macs. Is that possible? Yes, but you need to read the fine print before checking or unchecking boxes.
Apple uses iCloud Photos (the newish name for iCloud Photos Library) as its keystone for letting you have your photos and videos on all your iCloud-linked devices. Through a combination of sync of thumbnails and full-resolution media, you can access all your assets wherever you are, even when you're off the internet.
However, iCloud Photos requires a certain level of commitment. Any device linked to iCloud Photos has to retain the full library—even if each item of media is just a thumbnail—and you can't pick and choose what's synced.
I've heard from people with multiple Macs, who want to keep at least one Mac out of that sync set while continuing to use iCloud. That's perfectly reasonable, as Apple doesn't require every iCloud-linked Mac has iCloud Photos enabled just because one or more does.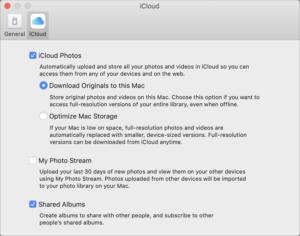 The key is in Photos for macOS, in the Photos > Preferences settings for iCloud. There's a simple checkbox there for iCloud Photos. If it's unchecked, there's nothing more to do. Even with an iCloud account used on other Macs and with iOS devices for iCloud Photos, this particular account on this particular Mac won't download images and videos or upload those captured or imported locally.
But if the iCloud Photos box is checked, you need to understand what happens next: Photos prompts you about whether to check "Download Originals to this Mac." If you choose to do so and hadn't previously had that option selected, Photos downloads the full-resolution versions of all media. You can opt not to do that, and only synced images downloaded in full are retained. (More likely, you'll want to create a new Photos Library after you disable iCloud Photos on a single Mac while keeping it active elsewhere.)
Because iCloud retains the full-resolution versions of all synced images, you're in no danger of losing media even if you have the optimized option checked for Photos on other Macs and in iOS. (If your Mac was the only device in an iCloud-linked set that had iCloud Photos enabled, then iCloud will delete your entire library from cloud storage in 30 days.)
One further note: you might be tempted to manage this process from the iCloud system preference pane, but I recommend handling it entirely within Photos. That's in part because there are two ways to disable iCloud Photos in System Preferences, and you don't want to choose the wrong option.
If you click Options next to Photos in that pane, it brings up a dialog similar, but not identical, to the one within Photos.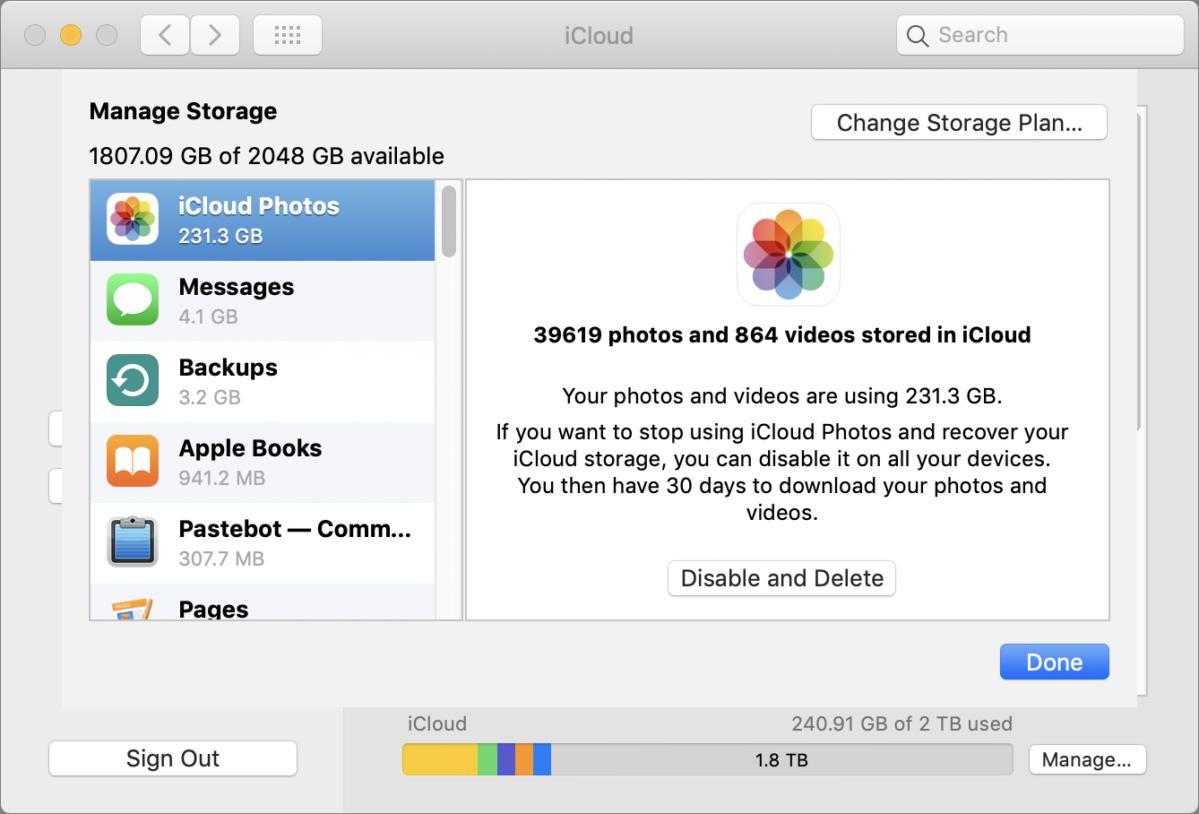 But if you instead click Manage in the lower-right corner of the pane and select iCloud Photos, the only option presented is Disable and Delete. That removes iCloud Photos from all your devices and starts the 30-day countdown to cloud-based deletion, too.
This Mac 911 article is in response to a question submitted by Macworld reader Roger.
Ask Mac 911
We've compiled a list of the questions we get asked most frequently along with answers and links to columns: read our super FAQ to see if your question is covered. If not, we're always looking for new problems to solve! Email yours to mac911@macworld.com including screen captures as appropriate, and whether you want your full name used. Every question won't be answered, we don't reply to email, and we cannot provide direct troubleshooting advice.