People have told me they believe Apple's Shortcuts app is more trouble than it's worth, mainly because they think they can only access their Shortcuts through the app itself or via the More Options icon in an app like Safari.
But that's not the case. With the help of a simple (if relatively hidden) setting, you can make a Shortcut as easily accessible as any other app on your iPhone's home screen. Here's how it's done.
1. Open the Shortcuts app.
2. Click the Options bar (the three dots) on the Shortcut you want to access from your home screen.
3. In the new screen that appears, press the Settings toggle in the upper right-hand corner. It looks like two sets of toggles.
4. In this new menu, you can do multiple things. You can rename the Shortcut, and/or you can record a phrase that will trigger the Shortcut through Siri. For our purposes, though, you'll want to press Icon. (If you don't want to change the icon, you can skip the next step.)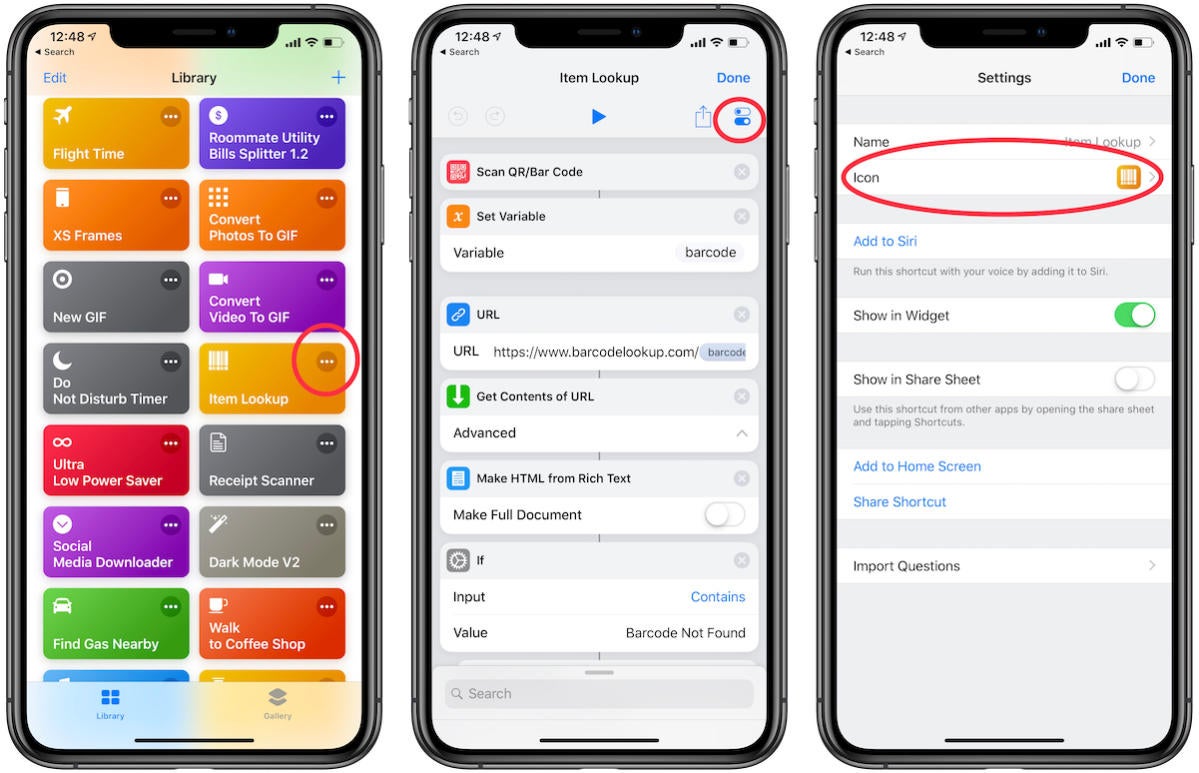 5. You'll then see a window with options to change the icon (and if you downloaded the Shortcut, it's likely that the developer already made one). At the bottom, you'll see options to change the color and the glyph (the symbol you see on the icon). Alternatively, you can click Home Screen to the right and set a photo from your Camera Roll as the icon.
Once you've finished designing your icon, press Done in the upper-right corner.
6. You'll then be back in the Settings menu. To add the Shortcut with its new icon to your home screen, press Add to Home Screen.
7. Surprisingly, you're not done. You'll then go to a Safari window displaying a tutorial for the next step. Press the More Options icon at the bottom (the box with an arrow pointing upward) and then scroll to the right until you see Add to Home Screen. Press it.
8. Yet another window will pop up, which will give you one more chance to change the name of the Shortcut. If you don't need to do that, press Add in the upper right-hand corner.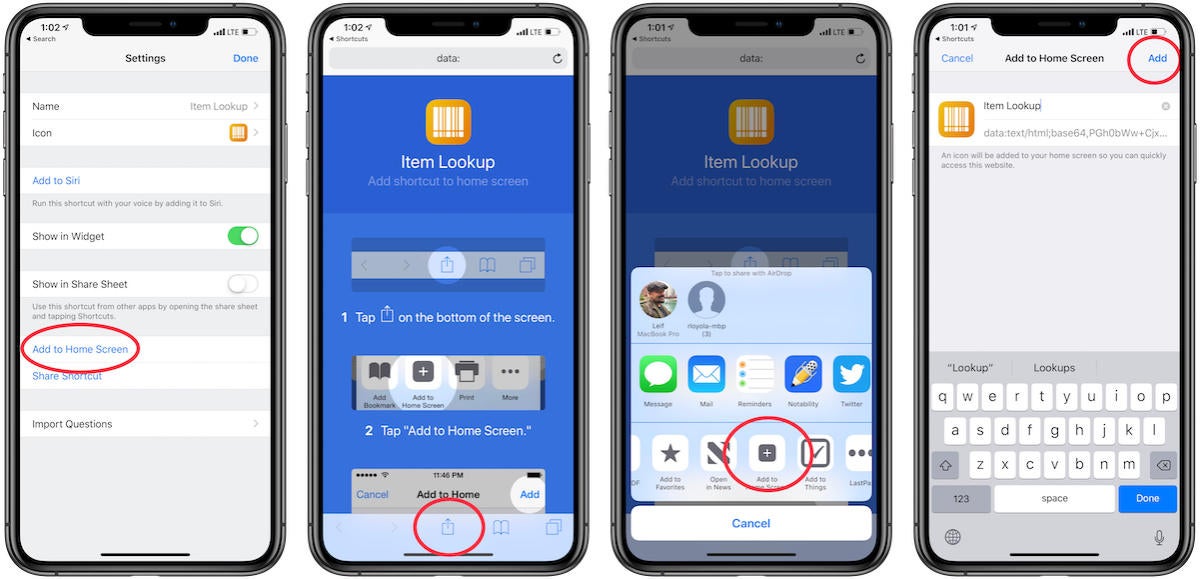 The Shortcut will immediately show up in an empty slot on your home screen. To use the Shortcut, simply press it.