We're teetering on the edge of an embarrassment of Apple riches. The company's March event is just over a week away, but with this week's official announcement of the 2019 Worldwide Developers Conference, many eyes are already fixed on that point, three months from now.
Whatever comes our way in March, it will almost certainly pale in comparison to WWDC, which is probably the most significant event in Apple's calendar. Yes, the September launch of new iPhones and attendant devices may get more attention, but WWDC is where the company sets its agenda for the year—or years—to come.
Though it's still a few months away, it's never too early to start thinking about where Apple may be looking to focus the priorities of its many and varied platforms.
iOS 13
The crown jewel of Apple's platforms is, of course, iOS 13. But as per usual, rumors have been sparse. Unlike in hardware, where the company has had an ongoing challenge forestalling leaks from its increasingly voluminous supply chain, software has tended to be a much better kept secret.
That said, leaks and whispers do find their way into the wild. Reports have, for example, suggested that a systemwide dark mode is in the works, echoing a change added in macOS Mojave last year, and some reading the tea leaves of Apple's WWDC 2019 announcement image have proclaimed it further proof that such a change is coming.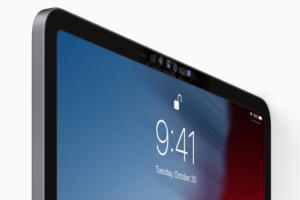 When trying to determine what Apple might do this year, you can do worse than look at some of the things that seemed to fall by the wayside in the previous year. iOS 12, for example, was woefully short on iPad-specific changes, and there has been plenty of talk that iOS 13 might thus see a more substantive series of updates to the tablet's OS, possibly including improved multitasking features. That remains one place the Mac maintains a not insignificant advantage over the iPad, and a rethinking of how the system works could help broaden the iPad's appeal among power users even further. (Similarly, improvements to the Files app, which have also been bandied about as a potential update.)
In perhaps the most tantalizing rumor, there have been suggestions that Apple might finally revamp the iOS home screen, which could mark one of the biggest changes to ever hit the platform, and set the look for the company's mobile devices for years to come.
macOS 10.15
If iOS rumors are sparse, macOS rumors are in even shorter supply. Nearly all of them seem to focus on something we already know is coming: the ability to run iOS apps on the Mac platform. In Mojave, Apple brought several iOS apps—News, Home, Voice Memos, and Stocks (yay)—to the Mac platform, albeit as fairly rudimentary proofs-of-concept.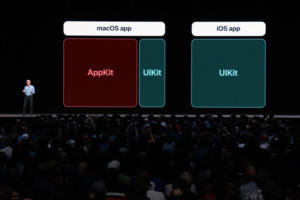 Whatever macOS 10.15 is dubbed, it's sure to drop the other shoe. Word has it that this year will bring ways for developers to port their own iPad apps to the Mac, with iPhone apps and universal binaries following in subsequent years. Developer Steve Troughton-Smith has already demonstrated that a lot is possible with the tools that Apple itself used in Mojave, but there were also plenty of shortcomings and un-Maclike behavior that seem like they will need to be dealt with before this is ready for primetime. How Apple decides to approach this—and the story it will spin—will say a lot about the company's vision for its two biggest platforms.
Beyond that, there's little to no information about what else might arrive in a new macOS update. Apple has in the last couple of years operated on a tick-tock cycle of major release followed by a more under-the hood-focused update, as exemplified by its naming scheme: Yosemite to El Capitan and Sierra to High Sierra. This year we might jump from Mojave to a specific location within the desert, and boy do I have my fingers crossed for Devil's Playground.
watchOS 6
The Series 4 Apple Watch is ticking along quite nicely—if you'll pardon the expression—proving to be a substantial update over previous Apple Watch models, but the watchOS software has started to feel like it's lagging behind. WatchOS 6 would benefit from working on the software's underpinnings, including standardizing older watchfaces with the new Series 4 options and preferably opening up the ability for third-party developers to create watchfaces of their own.
Personally, I'd like to see a focus on performance as well. While the combination of the Series 4 watch and watchOS 5 has generally been pretty good, there are still things that don't work as well as they should: complications that don't get updated, apps that take a long time to load. Apple's had success with slimming down the things that the Apple Watch does and making it do those specific things better, and here's hoping that trend continues.
tvOS 13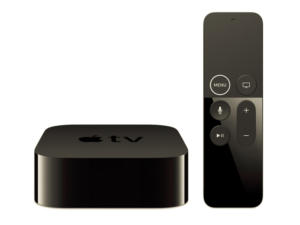 Apple's set-top box got little love in 2018, but with the company's streaming service set to launch this year, it seems likely it will get a little more attention this time around. Closer integration with the company's streaming video service—and perhaps its music and news services?—seems likely, and I have little doubt that Apple will be pushing its TV app much harder. It would be nice to see a revamp of the home screen and some improvements to Siri, especially when it comes to controlling your Apple TV via other devices like the HomePod or iPhone.
Then again, the fact that the company has opened up its AirPlay 2 protocol to other manufacturers suggests that perhaps the Apple TV may not be a priority for Apple. This could very well be one place where the event at the end of the month might give us more insight into what to expect in June.