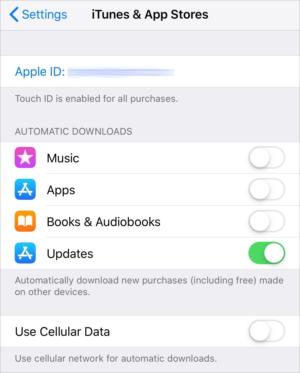 If you find you're using unexpected amounts of cellular data with your iPhone or iPad, according to your carrier, you can check Settings > Cellular in iOS to view usage. (The current period listed is since the last time you swiped to the bottom—and you may have to swipe a very long way—and chose to reset statistics.)
Some people may find a very large number in the category listed as System Services. Tap that category label, and iOS shows a variety of system-level items. This includes includes iTunes Media Services and Software Updates, depending on what options you have enabled.
If the download total next to either of thosse seems unusually high, you can take some measures to reduce usage in the future:
In Settings > Music > Cellular Data, disable Cellular Data entirely, which prevents streaming and downloads, or just turn off Downloads. That keeps iOS from download songs over cellular purchased on other devices.
In Settings > Cellular, you can opt to disable all sorts of things under the Cellular Data section, including individual apps.
Also look to Settings > iTunes & App Store, which has its own Use Cellular Data switch. Disable that if you have any automatic download options enabled and you don't want cellular data used for that purpose.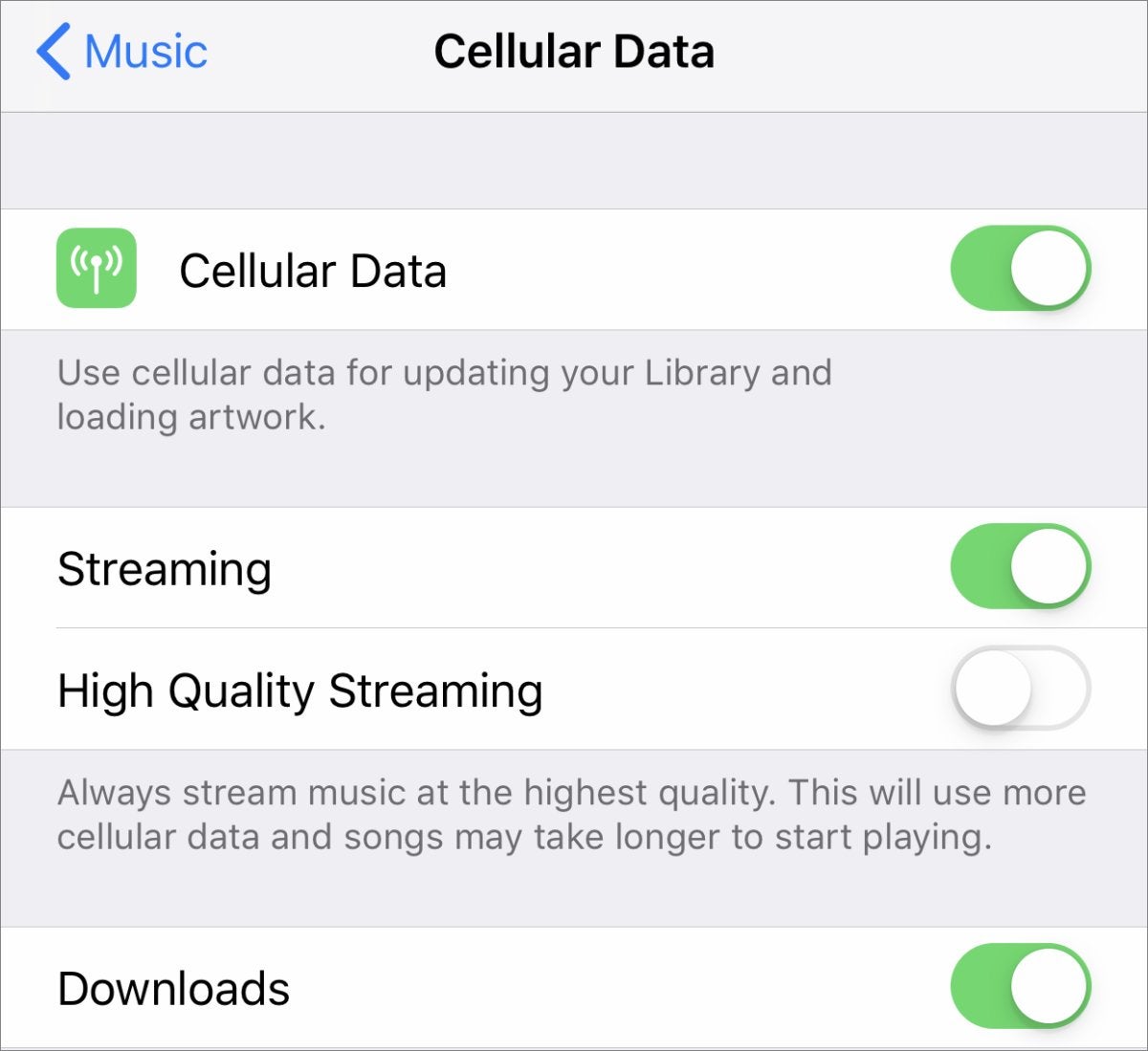 This Mac 911 article is in response to a question submitted by Macworld reader Martin.
Ask Mac 911
We've compiled a list of the questions we get asked most frequently along with answers and links to columns: read our super FAQ to see if your question is covered. If not, we're always looking for new problems to solve! Email yours to mac911@macworld.com including screen captures as appropriate, and whether you want your full name used. Every question won't be answered, we don't reply to email, and we cannot provide direct troubleshooting advice.