Apple revealed many services at its March 25 "It's show time" event, but wasn't so eager to reveal how much they will cost. It's no doubt still working out the details, but I think it also wanted to avoid the sticker shock of how much you'll pay to subscribe to them all.
Both Apple Music and its newly announced Apple News+ service cost $9.99 a month. If Apple TV+ and Apple Arcade end up costing the same, that's $40 a month you'll pay to Apple to get it all. And that's to say nothing of the extra buck or three for iCloud storage and the payments you'll end up making on your new Apple Card. That's not just expensive—that's unwieldy.
Bundle up
It's a problem that a good subscription bundle from Apple would help solve, and I don't think it's a stretch to predict that we'll see such a bundle when Apple TV+ and Apple Arcade both drop sometime in the fall (possibly alongside the release of the next version of iOS). Indeed, if we look at its competitors, Apple appears to be dragging its feet.
There's Amazon Prime, of course, which costs either $13 a month or $119 a year and serves as one of the best models for Apple to follow. In addition to the free one- and two-day shipping, Prime members get unlimited cloud storage for photos, instant streaming for many movies and TV shows (including Amazon's originals), a Kindle lending library, and some other cool perks. For a parallel to the Apple Card, Amazon also has a Prime Rewards Visa Signature Card that gives 5 percent back when you order something from Amazon.com or Whole Foods.
Bundles aren't uncommon at other competing companies, but they typically focus on suites of products. Google has G Suite ($5/month for basic), Microsoft has Office 365 ($7/month for personal), and Adobe allows access to all its apps with Creative Cloud for a whopping $53 a month. Notably, Adobe allows tiers, and I personally subscribe to the $20/month bundle that grants access to Photoshop, Lightroom, and 1TB of cloud storage.
The idea of an Apple subscription bundle isn't new; indeed, as Bloomberg reported, Goldman Sachs analysts Simona Jankowski and Drew Borst floated the idea back in 2016 before there was any talk of services like Apple Arcade and Apple News+. Jankowski and Borst envisioned a $50 plan that would grant users access to Apple Music, Apple's then-rumored original TV content, and possibly even live sports. Nothing of the sort happened, of course. At the time, that price seemed outrageous, even for Apple.
But times have changed. Apple's potential service options are about to be wildly more diverse than they were three years ago. And while the services don't excite me in the way a revolutionary new iPhone might, they're not awful, either. I find things to like about all of them, and they're ripe for a killer bundle that offers the whole package for a slightly reduced price and some extra perks. In line with Apple's naming conventions as of late, let's call this service "Apple+."
Imagining an Apple subscription bundle
So what would Apple+ look like? At the most basic, I think it should include most of the services just announced along with the established Apple Music service. Let's price it at a decidedly optimistic $30 that my not-so-rich ass might be able to afford. With such a bundle, you'd essentially get one service for free (and it sounds as though Apple would make up some of the loss with its reportedly exorbitant revenue splits for news and video outlets anyway). Assuming that every service costs $9.99, here's what I think we could expect.
Apple+ Basic Bundle ($30/month)
Apple Music
Apple TV+
Apple News+
Apple Arcade
Family sharing
50GB of iCloud storage
As we all know, though, Apple is all about offering "plus" or "max" versions of products these days, so it stands to reason that Apple would offer an even better service. Let's call it "Apple+ Max."
Apple+ Max Bundle ($50/month)
Apple Music
Apple TV+
Apple News+
Apple Arcade
Family sharing
Extra 1 percent cash back on Apple Card
"Unlimited" iCloud storage
I'm under no illusions that Apple would create a perfect subscription bundle right out of the gate. It may not even allow you to pay month to month. When Amazon first introduced Amazon Prime in 2005, you could only get it by paying $79 for the entire year. By the time 2016 rolled around, Amazon allowed users to pay a monthly fee of $11 (which bumped up to $13 in February of last year).
A bundle of goodwill
The best justification for introducing a subscription bundle is that would simplify all these payments. It might even encourage us to spend more than we would have otherwise. I find it annoying to keep track of multiple subscriptions, but I might be more comfortable paying a single one.
For that matter, I'd be more willing to fully commit to the Apple ecosystem with a bundle. As it is, I subscribe to both Apple Music and Spotify and I also maintain a monthly subscription to Amazon Prime. I might be willing to drop both Amazon Prime and Spotify if Apple introduced a bundle (and I have little doubt that such a statement may make Spotify angrier than it already is).
If bundles work the way I've described them, I'd simply save money. That alone is a plus. Along the same lines, a discounted bundle would look like a gesture of goodwill for those of us who choose to buy so heavily into Apple's vision of technology.
Apple would win by getting an increasing number of users deeply invested in its ecosystem. Since Family Sharing would be a core pillar of these bundles, the company would be able to get whole families engrained in Apple's services in one fell swoop. Your siblings and parents wouldn't imagine replacing their phone with anything other than an iPhone. Your kids aren't going to want a PC, they'll want a Mac, if that's where their Family-shared Apple Music and Apple Arcade subscriptions live.
It also makes it harder to cancel. Sure, you might be able to cancel Apple News+ without upsetting your family. But cancel Music, TV+, Arcade, News+, and all that iCloud storage? For the whole family? That's going to make Thanksgiving dinner uncomfortable for you.
The cynic in me sees only one drawback, and it's related to my best reason for introducing a bundle. At the moment, we have to sign up for all of Apple's services individually, but we also have to unsubscribe from them individually. Because of that individualized cancellation process, I think we'd be more likely to cancel one service but keep another. Apple would still be making money. With a bundle, though, the whole shebang could be gone with one click. Apple certainly doesn't want that.
Indeed, if we consider the highly convoluted series of hoops that Apple used to make us jump through when we wanted to unsubscribe to Apple Music (or any other subscription on the App Store), it's hard not to get the impression that Apple would never dare to make it so easy to cut off the revenue stream. People used to say that Apple simply hoped that you would forget about your subscription (and those thoughts resurfaced with the introduction of the one-month free trial to Apple News+), and I don't think that's too far off the mark.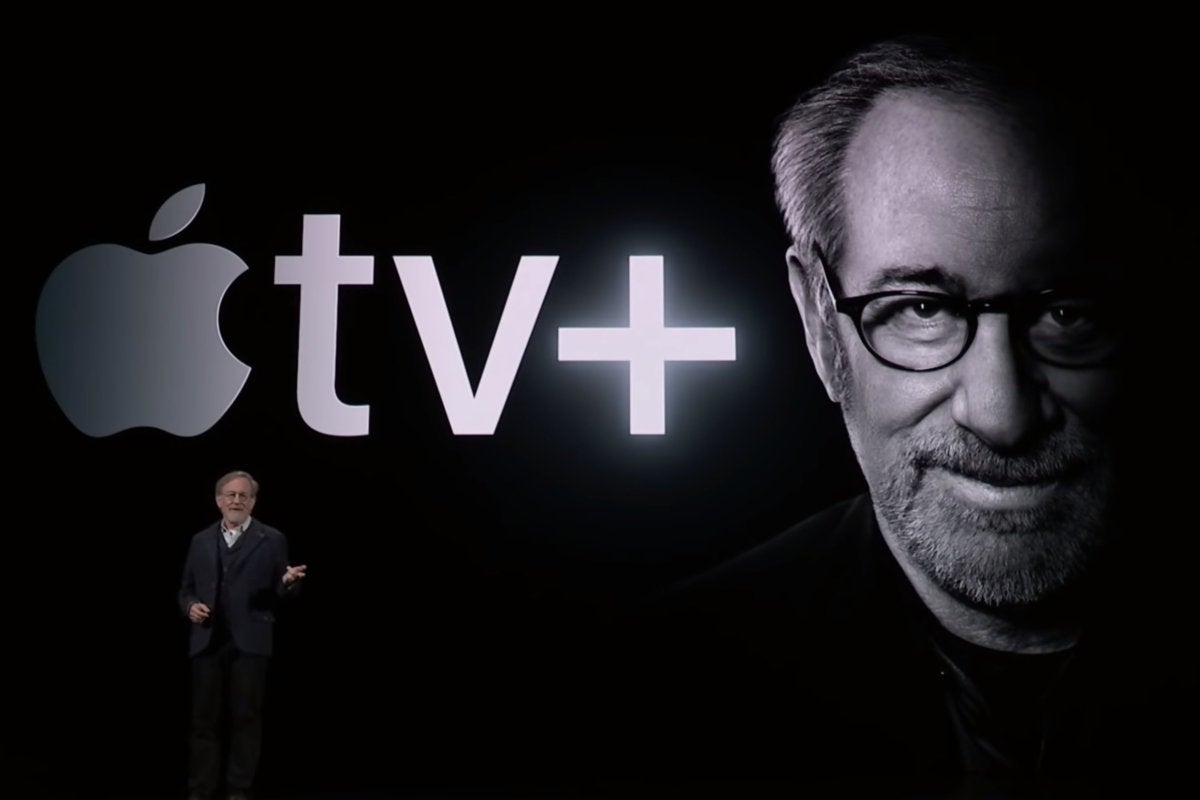 To be fair, Apple did recently make it easier to unsubscribe to subscriptions by including a link in the App Store app, but I wonder if we would have seen that if Apple wasn't planning on making such a heavy push into services. It's just, well, good customer service.
I have a good feeling that we'll see a bundle from Apple in the fall. The concept comes with too many benefits for Tim Cook and friends to ignore. It'll save us some money, for one, and it'll simplify payments. It'll add value to the Apple ecosystem as a whole, and it'll encourage us to use services from Apple that we may not use otherwise. Above all, it'll strengthen the power of Apple's "secret sauce"—a unity of hardware, software, and (now) services that its competitors still struggle to match.