When Apple announced its new TV+ service (coming this fall at an unspecified price), it trotted out a parade of celebrities from Steven Spielberg to Jason Momoa, and made me feel ill with a very overwrought trailer about the all-important impact of storytelling. What it didn't do is show us more than a few scant seconds of any of its many, many original TV shows and movies. It was as if Apple was less concerned with letting us see what we'd be paying for and more concerned with presenting Apple TV+ as a service that would change the world.
Of course, it's not nearly so transformative. Apple's new TV app and Channels are nothing that we haven't already seen from Amazon and Roku. The upcoming TV+ service is just another way to pay a monthly fee to stream exclusive TV shows and movies.
But we shouldn't mistake Apple's relative lack of innovation here for its ability to make Apple TV+ a huge success. Apple doesn't need to reinvent streaming TV for its subscription service to pull in tens of millions of subscribers. It just needs a handful of very good shows.
It's the hits that keep us paying
The final season of Game of Thrones airs within a week, and so begins another round of HBO subscription renewals. Not everything on HBO matches the pull of this blockbuster hit, but ever since The Sopranos landed 20 years ago, HBO has thrived primarily on the strength of a handful of gotta-see-it shows. For you, that might be Veep, for me it's Barry, but when the third season of Westworld rolls around, you can bet it's going to usher in a big wave of re-subscriptions.
Netflix is the same way. Out of hundreds of original shows and series, there are maybe ten that really keep everyone paying. We may watch lots of stuff on Netflix, but it's hits like Orange is the New Black, The Crown, Stranger Things, and Mindhunter that keep millions of subscribers paying. I may lament the shrinking library of third-party content, but what am I going to do, let my subscription lapse and miss the next season of GLOW or Big Mouth?
Does HBO revolutionize TV, streaming or otherwise? No. While Netflix changed the game, these days it's not really innovating so much as spending a ton of money on content. And it's paying off. Despite a drop in third-party content on the service, its worldwide subscriber base has grown to about 140 million.
Consider Hulu, a U.S.-only service that did try to innovate by putting a huge library of network TV shows in one place, all on demand. For all that wealth of content, it's the hit original The Handmaid's Tale that exploded its subscriber count.
Apple only needs a half-dozen hits
Apple has over 30 original shows and movies in the works (that we know of). Of those, we have only seen footage of about ten, and only in scant glimpses as part of a sizzle reel Apple showed in its March 25 event.
But we know the company is swinging for the fences. It's lining up huge talent and lavishing big budgets on them. A new show with Reese Witherspoon, Jennifer Aniston, and Steve Carell? That will surely be a big draw. Apple's programming runs the gamut from workplace dramas to cartoons to sci-fi and fantasy. What Apple is not doing is pushing out a bunch of low-effort, low-budget unscripted schlock like Carpool Karaoke or Planet of the Apps. Unscripted and reality TV can be fun, but it's not the kind of premium content that builds a big subscriber base. Apple is wisely steering clear of it.
Of all these projects, with all these big budgets and names attached, Apple only needs about five or six of them to really resonate with viewers; to be a Stranger Things or Silicon Valley or Marvelous Mrs. Maisel or The Handmaid's Tale. Netflix, Hulu, and HBO have shown time and again that they can get tens of millions of customers to pay $10 to $15 a month not by revolutionizing television as we know it, but by making sure each customer has few shows they aren't willing to part with.
We don't know yet if Apple's offerings will live up to that standard, but the sheer volume of content, the rights they've acquired, the stars and studios and directors, the big budgets…we have to expect that at least a few of these will break out, right?
Apple's big challenge is access
Apple has a couple of tough challenges ahead. The first is access to the service. While pundits rightly note that there are a billion iPhones in pockets already and the TV app (where this TV+ stuff will live) is pre-installed on all of them, it remains to be seen if long form, premium TV can be a mobile-first hit. We know people watch a ton of video on their phones, but I suspect that's more about 5-minute YouTube videos than hour-long sci-fi dramas.
It feels as though big hit shows are primarily still watched on TVs, so that's where Apple needs to be. Apple TV (the device) isn't very popular. AirPlay 2 coming to a bunch of TVs is one solution, but I don't get the sense that the average viewer streams stuff from their phone to their TV as a regular evening TV habit, and isn't ready to start.
The TV app is coming to plenty of new smart TVs, but it will take time before tens of millions of customers have a compatible TV. Fortunately, the TV app is coming to Roku and Fire TV, as well. Once all of these pieces are in place, Apple will probably have the reach required to get tens of millions of subscribers. Still, Apple could do more. An Android app might make sense (à la Apple Music), as may an app for popular game consoles. I wouldn't hold my breath for either.
But it's more than just physical access that matters, it's the content accessibility. Apple's casting a wide net with shows that seem to top out at a mild PG-13-like rating. Nothing we've seen from them is the least bit risqué nor particularly violent. And while sex and violence is far from required for great TV (hello, The Good Place), most of the big premium paid-TV hits have plenty of it. Game of Thrones would have no place on Apple TV+, nor would The Handmaid's Tale, Orange is the New Black, Westworld, or Marvelous Mrs. Maisel.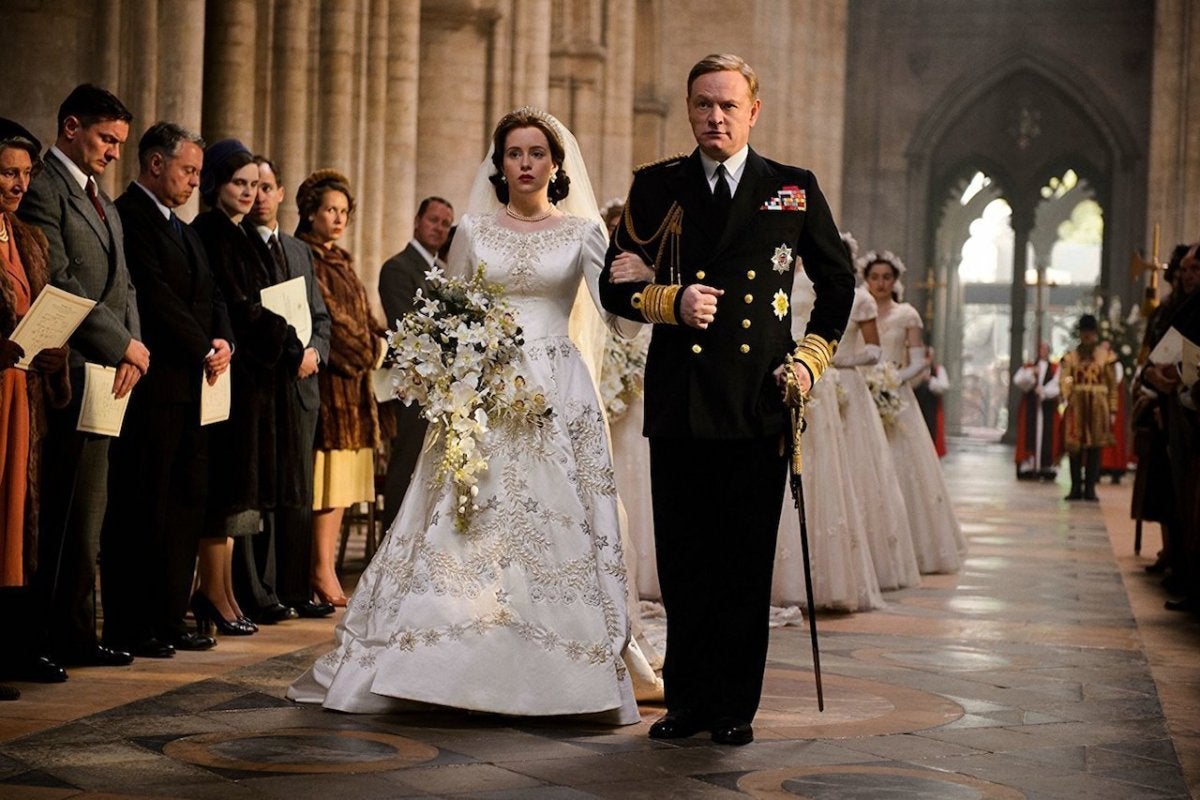 Apple appears to be gambling on the idea that, what it gives up in edginess and the appeal of mature programming, it will make up for in providing shows that you can watch with your kids in the room. We simply won't know if that will pay off until we get to really see some of the Apple TV+ content, but I don't think we should expect the service to be innovative, or care that it's not.