Apple is sitting on a mountain of cash, and often uses this money to expand its business by acquiring others. Sometimes, it's a consumer-facing product or service. Texture morphed into Apple News+. Workflow led to the Shortcuts app. Beats still makes headphones under its own brand, but the Beats music service essentially became Apple Music.
Other times it's a relatively unheard of technology companies. The acquisition of PrimeSense lead to the TrueDepth module for Face ID and Animoji.
When the pundits talk about who Apple should buy next, they usually get it all wrong. Top suggestions include Netflix or Disney, because Apple wants to play in streaming video production and subscription services. Or Tesla, because we all know Apple is working on self-driving car technology and some assume that it will someday make a car. Spotify appears on a lot of these lists, because it is Apple Music's biggest competitor.
These are all boneheaded ideas. They give Apple something it can easily compete without, or saddle it with massive baggage, or in the case of Tesla, it would launch the company into a massive business that is wildly different from anything it has ever done before and fraught with peril.
Apple should buy these three companies instead: Yelp, Peloton, and Dark Sky.
What's wrong with Netflix, Disney, or Spotify?
Buying Netflix would give Apple a big content distribution network and huge production pipeline with tons of shows. But Apple doesn't want to be the creator of adult-oriented shows with sex and violence, so many of Netflix's hit originals wouldn't fit with the company ethos at all.
Netflix's other big asset is a huge international content delivery network. Apple already has one, which it uses to distribute OS updates, App Store purchases, iTunes movies and TV shows, and Apple Music all over the world. Frankly, for the astronomical price of Netflix, Apple could just buy its own library of exclusive content from a bevy of top-tier talent and independent production companies, giving it complete control and exactly the kind of content it wants. Which is exactly what it's doing with Apple TV+.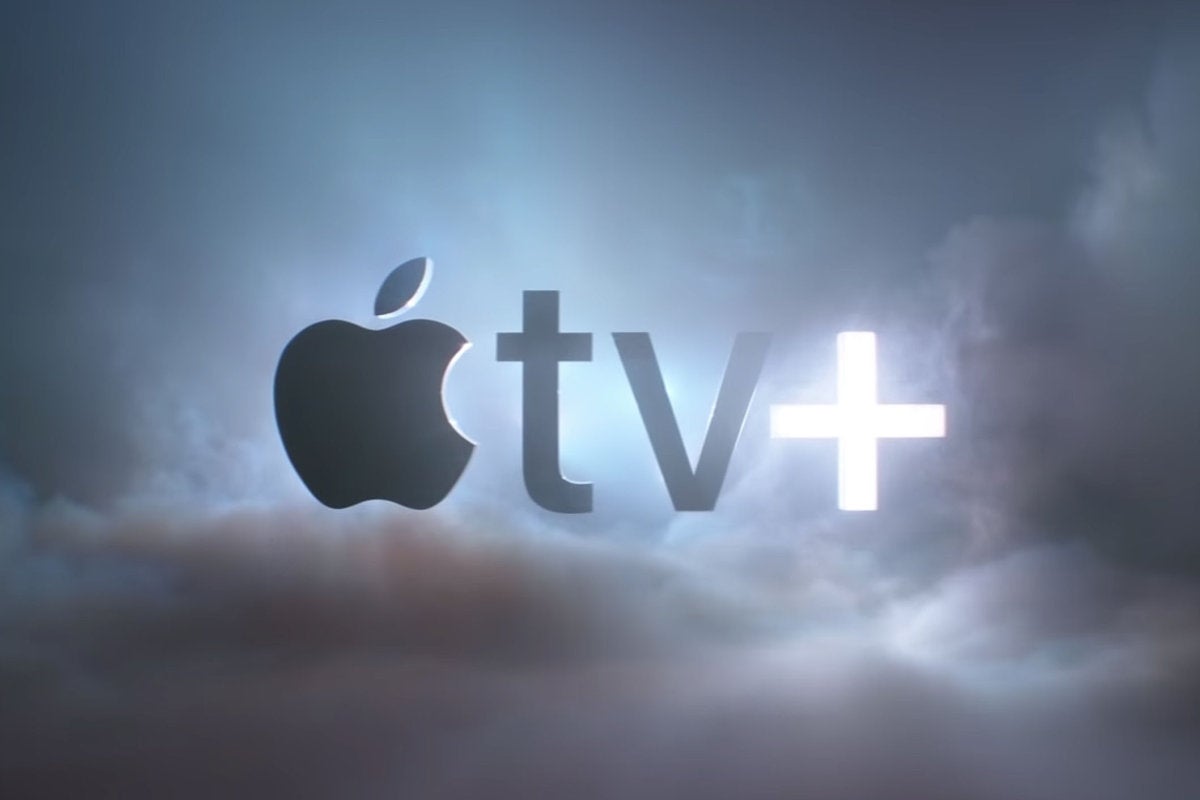 The same is true of Disney, only more so. Disney would give Apple tons of great brands, including all those Disney classics, Star Wars, Marvel, Pixar, and more. But it would saddle Apple with even more stuff the company really has no interest in, like theme parks, broadcast and cable TV networks, and theatrical production. As with Netflix, Apple would have to divest itself of lots of properties and brands it would almost certainly rather not be the source of, like The Family Guy.
If Apple can get tens of millions of subscribers to a streaming video service without going through all that (and it almost certainly can), why wouldn't it?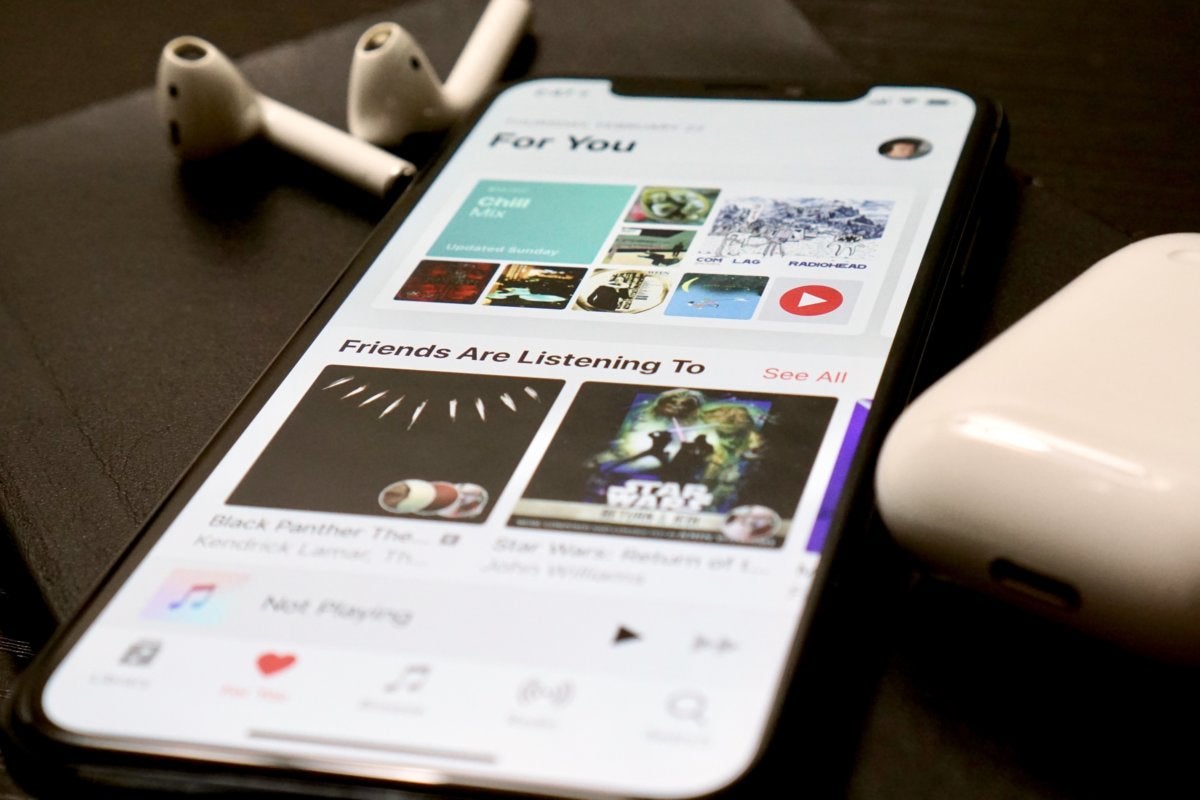 Spotify may be a more reasonably-sized purchase, but it's completely unnecessary. Apple Music is growing at a rapid clip, and has already surpassed Spotify in paid subscriptions in the U.S. In the new war to grab podcast listeners, Apple is already top dog. There's nothing wrong with Apple Music that Apple doesn't already have all the tools to fix, and buying Spotify wouldn't help. All it would do is eliminate a competitor that it's already doing a fine job of passing up.
Why Apple shouldn't buy Tesla
I find the obsession with Apple developing, manufacturing, and selling an "Apple Car" particularly fascinating. It's really sort of a bonkers idea.
Apple has clearly been working on self-driving car technology (under the codename Project Titan), but it has shown no moves toward actually building and selling one.
Think of what it takes to be even a modest-sized car company (making around 100,000 cars per month). That generally means several factories employing tens of thousands of workers. Union drama. International trade and tariff fights on a whole other scale (and in a whole other industry) than any in which Apple currently operates.
All to be a car company a fraction of the size of Ford or GM. Apple, the company that currently doesn't even manufacture its own core products, is going to take on all that?
It makes sense for Apple to develop self-driving car technology, because it's a good software product to sell to other car manufacturers. It might even partner with a car maker to sell some sort of Apple-branded car in which to debut the technology. Even if Apple never does any of that, self-driving car research is a machine learning and AI challenge that helps the company develop core technologies that it can use in lots of its other products, from photography to Maps.
But buying a company that makes cars? Particularly one who is barely crawling out of a decade of financial troubles and huge losses? One that also owns a solar panel manufacturing and installation company? Crazy.
Yelp solves one of Apple's biggest problems
Apple Maps has a problem. Its quality isn't good enough, and it relies on far too many third-party data brokers to function. Apple recently began a complete overhaul of Maps, built on a whole new toolset and foundation where Apple controls all the data itself. It's a massive overhaul that will allow Maps to be more accurate and updated far more frequently.
In the small geographical area for which the new Maps is available (primarily northern California), it's already a huge improvement.
But it still has one big problem. Business info, including hours, ratings, reviews, and photos, are still provided by a third-party company: Yelp. It's a core part of a modern map experience, and it's out of Apple's hands. That's not in keeping with the new Apple Maps philosophy.
It's also not a very good user experience. You only get a small number of reviews and other info in the Maps app, and for anything else you have to visit Yelp. And if you do that on your phone, the Yelp mobile site is going to annoy you as much as it can until you install the app.
Buying Yelp would not only give Apple full control over all the data it needs for a complete Maps experience, it would give the company an existing community of millions of users that are willing to provide updates to store hours, locations, and photos. It would give Apple a top-tier client for its web-based Maps API (Yelp currently uses Google Maps, but Apple would obviously switch that to its own maps), and a prime internal "customer" to help it develop mapping tools that others will need.
And finally, it fits into Apple's growing services concern. Yelp makes money on ads, but also by offering a variety of digital services for the businesses it lists.
Peloton fits right in with Apple's ethos
Apple's all about health these days, right? Health and services.
Here we have a health product that a casual observer might already think is made by Apple. It's an expensive, high-quality piece of gear with an extreme emphasis on design. It's "smart" in a way few competing products are, with its slick 22-inch touchscreen and attractive interface.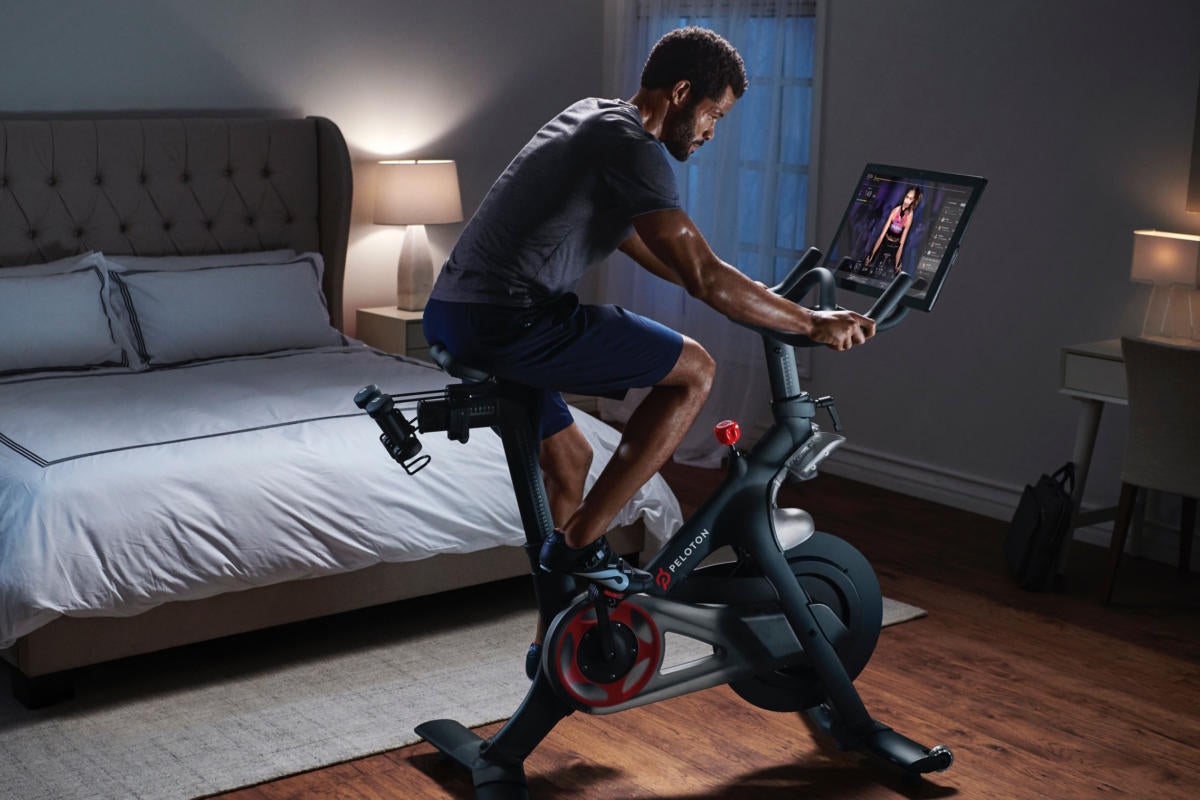 It's not hard to imagine a slightly updated Peloton bike or treadmill, rebranded Apple Bike or Apple Run. It looks almost the same, with all the great design and features Peloton customers love today. Its interface is slightly more iOS-like. But most importantly, it now works in tandem with your Apple Watch and iPhone, dumping data directly into your Health app, sending you workout notifications, earning you Activity badges. It offer hands-free Siri commands, and can even stream Apple Music.
Oh, and while Peloton makes slick hardware, it's really all about that services revenue. The whole point of the bike and treadmill is to get you into a $39 per month subscription (they call it a "membership" to be more gym-like) that offers live streaming classes and training programs. As a company focused on the marriage of high-tech consumer hardware, health, and subscription services, it's a natural fit for Apple.
Plus, Apple could collect anonymized, non-identifiable data from the Peloton hardware and use it to improve all its other Health technology.
Don't think Apple should make and sell exercise equipment? It makes a lot more sense than making and selling cars!
Dark Sky is a triple threat: A great app, machine learning, and services
Dark Sky is the number one weather app on the App Store for a reason. First launched as a Kickstarter campaign back in 2011, the app launched in 2012 with near universal acclaim, and has only gotten better since then.
Dark Sky uses publicly available weather sources and then analyzes them using machine learning to create some of the most accurate and reliable forecasts anywhere. It's accurate enough that, using your phone's location, it can tell you if it's about to start raining within the hour, and ping you with a notification. All this technology is wrapped up in a beautiful, simple, intuitive, and minimalist app that gives you just the weather you need without a bunch of sensationalist reporting or crazy videos.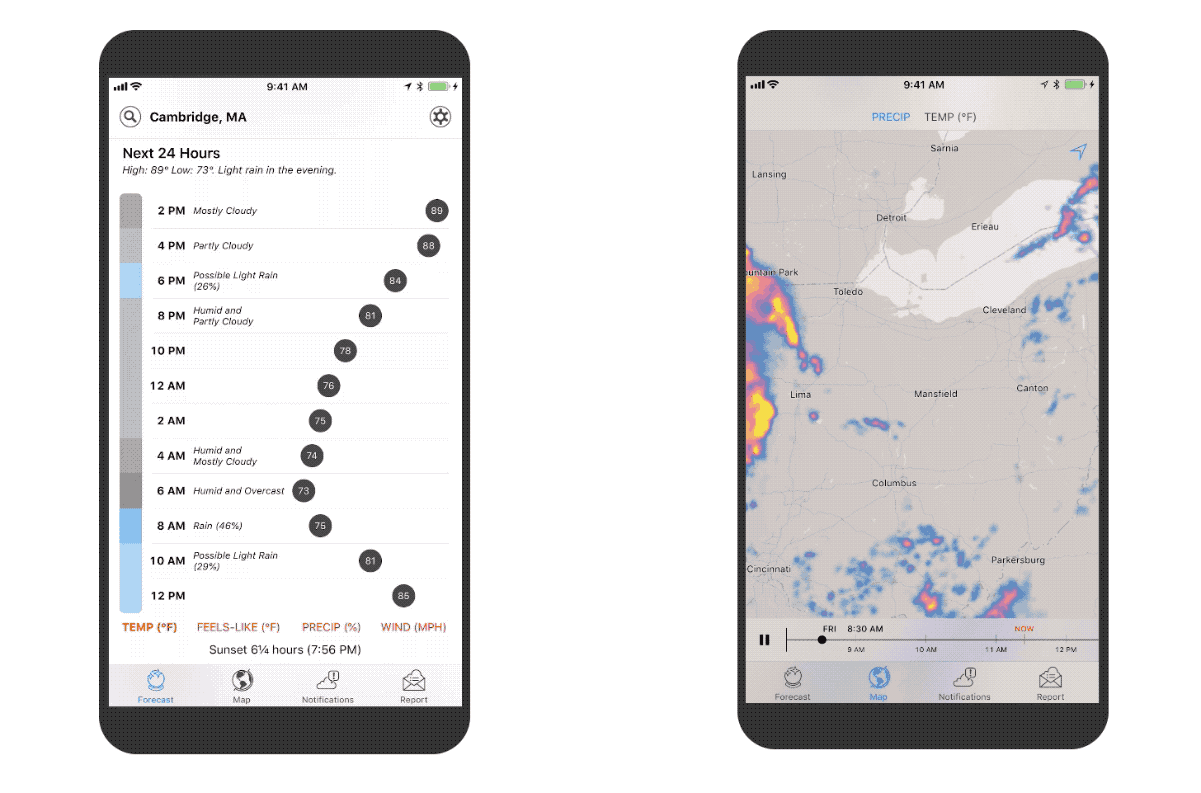 Apple's current Weather app gets its data from The Weather Channel. In keeping with Apple's desire to be less reliant on third-party sources and in control of its own data sources, Apple should seek to end this relationship in favor of something superior. Buying Dark Sky would provide three big benefits to Apple.
The Dark Sky app would make a better Weather app than the iOS default—it has a more "iOS-like" look, is more accurate, and can even kick out handy "it's about to rain" notifications. Boom. Instant Weather app upgrade.

Apple is going big into machine learning and AI. Dark Sky's been using that for years now to solve one of the most intractable computer problems: predicting the weather. Buying Dark Sky gets Apple more than a weather app, it gets them core ML expertise with years of practical, market-tested experience.

It's yet another services play! Dark Sky maintains an API for developers that is used in loads of other weather apps and by companies from the JPL to Microsoft. With the weight of Apple behind it, this could see even more widespread use by more top-tier companies that have a use for accurate weather prediction as a part of their own apps and services.
For the last several years, Apple has bought around ten companies a year (that we know of). Some acquisitions are brands we've heard of, some are valuable but obscure technology companies we have not. ( Wikipedia maintains a helpful list.) As the most valuable company in the world, Apple certainly doesn't need to buy Yelp, Peloton, or Dark Sky. But they are all better buys than the usual list of giant corporations floated about in "Apple should use its cash to buy…" articles that seem grounded in a desire to see Apple get bigger, not better.
Apple doesn't need to buy companies that it already competes with. It definitely doesn't need to buy a car company. It should seek to buy complimentary companies that help it achieve its goals of controlling the data it relies on, advancing its ability to make better products with an eye toward privacy, safety, and health, and growing its services offerings.