Apple Pay support continues to spread, both to more U.S. retailers and to more countries. But still, it's not yet so commonplace that you can just assume you're going to be able to pay with your iPhone anywhere you go.
With the upcoming Apple Card, the 2 percent cash back rate is predicated on paying with Apple Pay, so finding retailers that accept it is going to be more important than ever.
Fortunately, there's an easy way to see if you can pay with your iPhone at that store, restaurant, or other retailer: just check Apple Maps.
Check for Apple Pay on iOS
On your iPhone, open Apple Maps and search for the store or restaurant you want to check for Apple Pay support. Tap on the result you want, and you'll see an info card pop up from the bottom of the screen.
This card will feature a button for directions, photos, buttons to call or visit the location's website, hours, and lots of other useful info.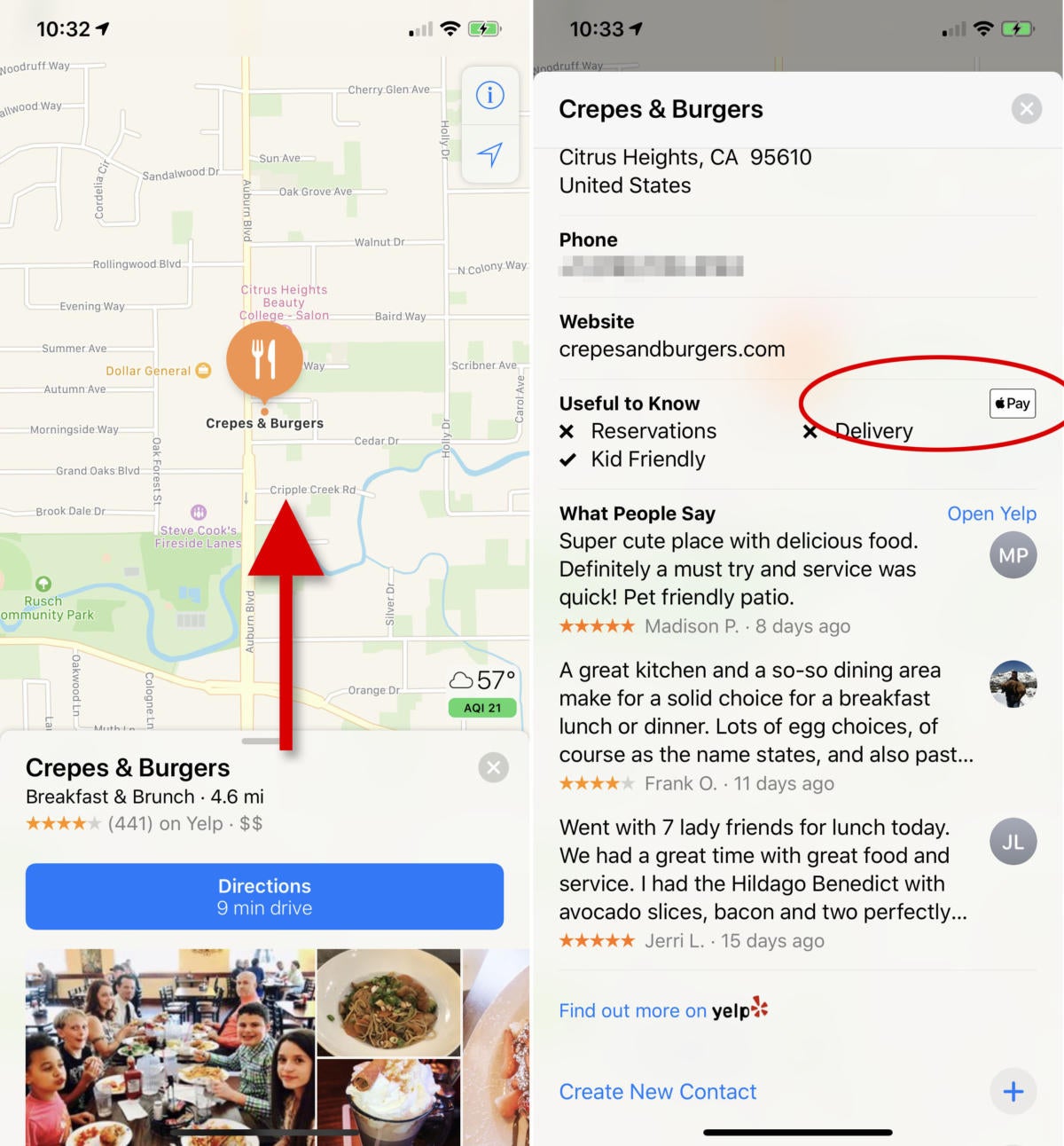 Simply scroll down until you reach the Useful to Know section. Along with telling you if a place is kid friendly or takes reservations, you'll see an Apple Pay logo if the location accepts Apple Pay. No logo, no Apple Pay support. Simple!
Check for Apple Pay on Mac
You can check for Apple Pay using Maps on your Mac, too. As with iOS, launch the Maps app and find the business you're interested in, either through search or by panning around the map.
Once you find and select the business, a tiny card will pop up. To get full details on the location, you have to tap the little info button (the "i" in a circle) on the right side.
This will show you a card very similar to the one on iOS, with photos, the address, the phone number, and a few reviews from Yelp. Just as on your iPhone, you want to scroll down a bit to the Useful to Know section, just before the Yelp reviews, and look for the Apple Pay logo.
Expect the occasional inaccuracy
You should know that, while Apple Maps generally gives you a very good idea of whether or not a location accepts Apple Pay, there are some exceptions.
You're most likely to run into a problem if a big retail chain has just begun to take Apple Pay, but is still in the process of updating the payment systems in its stores. In such a case, Apple Maps may mark a specific location as accepting Apple Pay before it's quite up and running yet.
Similarly, small local businesses might have a payment system that can accept Apple Pay, but might not have it set up properly. Or, they may have just added a point-of-sale system that takes Apple Pay, but the Maps data has not yet been updated.
These problems are rare, however. The vast majority of the time, you can count on the Apple Maps listings to help you find retailers that accept Apple Pay.