Despite the relative unpopularity of small-screened phones throughout the world, there remains a strong cry among diehard fans for a new iPhone SE. A dedicated cadre of iPhone users simply want a small phone at a lower price, with modern technology inside.
If a new report from Economic Daily News is true, there is no new iPhone SE in the works—at least, not in the current 4-inch form factor—but there may be a similar "new wine in old bottles" product on the horizon.
An iPhone 8 with an A13
According to EDN's sources, Apple plans to field a new phone in March of 2020 with a design similar to the 4.7-inch iPhone 8. That means big bezels around an LCD screen and Touch ID, rather than the slim-bezel design of the iPhone XR, an OLED display and Face ID. The phone is expected to feature a single upgraded rear camera.
Inside, the phone would have Apple's new A13 processor, the one expected to debut in iPhones at the end of 2019. Apple would release the phone half a year after its other new iPhones are released in the fall fo 2019.
This would closely mirror the iPhone SE strategy. In March of 2016, Apple announced a product with the SoC (the A9) from its new iPhone 6s and placed it, along with an upgraded camera, in the smaller and cheaper body of a phone introduced 2.5 years prior (the iPhone 5s). Putting an A13 and better camera in the body of an iPhone 8 exactly follows that pattern.
Pricing is critical
The iPhone SE was not just popular because users wanted a smaller phone, though. With a starting price of $399 for 16GB, it was $250 less expensive than the 16GB iPhone 6S ($649).
The EDN report claims that this new not-iPhone 8 would come with 128GB of storage and start at $649. That's a substantial increase in price over the iPhone SE, and hardly matches what some would call a "mid-tier" phone—especially in markets like China and India where the most popular phones are far less expensive. And it doesn't quite mirror the pricing strategy of the iPhone SE.
If Apple were to price this new phone as it did the iPhone SE, it would set the price at $250 less than the cheapest new iPhone of the same capacity. We don't know what Apple's most affordable iPhone released in the fall of 2019 will be, but the current 128GB iPhone XR costs $799. Placing this new phone $250 below that gives us a price of $549. The rumored price has Apple off by $100 (unless the most affordable iPhone released this year costs $100 more than the iPhone XR).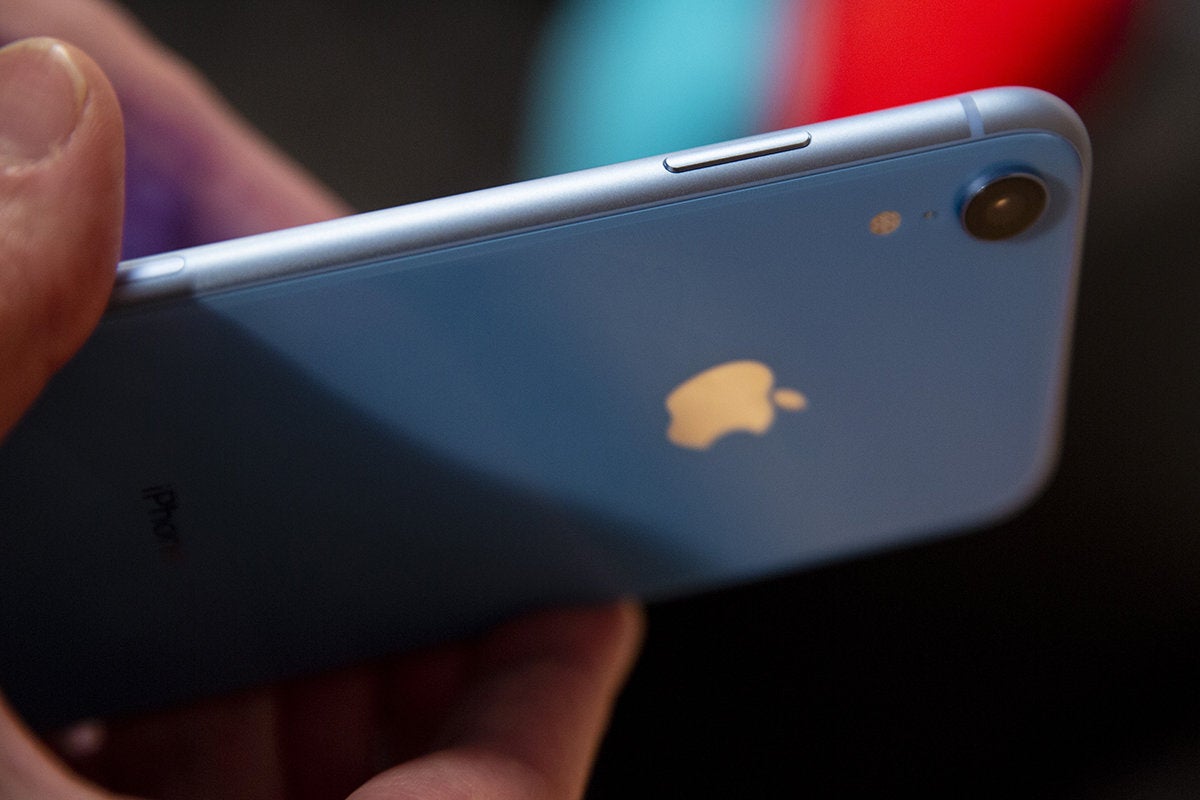 That doesn't necessarily mean the phone would be a bad value. The iPhone 8 is currently only available in 64GB ($599) and 256GB ($749) capacities. If we priced a hypothetical 128GB model at $649 and assume the usual $100-per-year devaluation of iPhones, we would place the price of a 128GB iPhone 8 (which does not exist) in March of 2020 at $549. Paying $100 more to jump from the A11 to the A13 and an improved camera isn't a bargain, but it's not unreasonable.
If Apple really wants to make the rumored phone a big hit, it will not exceed a price of $599: still not a budget phone, but an easier price to swallow.
Not the size iPhone SE fans want
It's not just a lower price that made the iPhone SE a hit. It also gave small-phone fans the ability to get a new, modern phone. The global trend toward larger phones is undeniable, and is backed by mountains of sales data, but some percentage of users still just want a smaller, easier-to-hold iPhone.
If smaller phones were getting hard to find in 2016 when the iPhone SE was introduced, then they're even harder to find today. However, today's trend toward super-slim bezels has made it easier to put more screen area into taller, narrower phones that are easier to hold.
The rumored new mid-tier iPhone would unfortunately not satisfy iPhone SE fans who long for smaller phones. The iPhone 8 may have a 4.7-inch display—larger than the 4-inch iPhone SE but smaller than most premium phones today—but it's not really a small phone.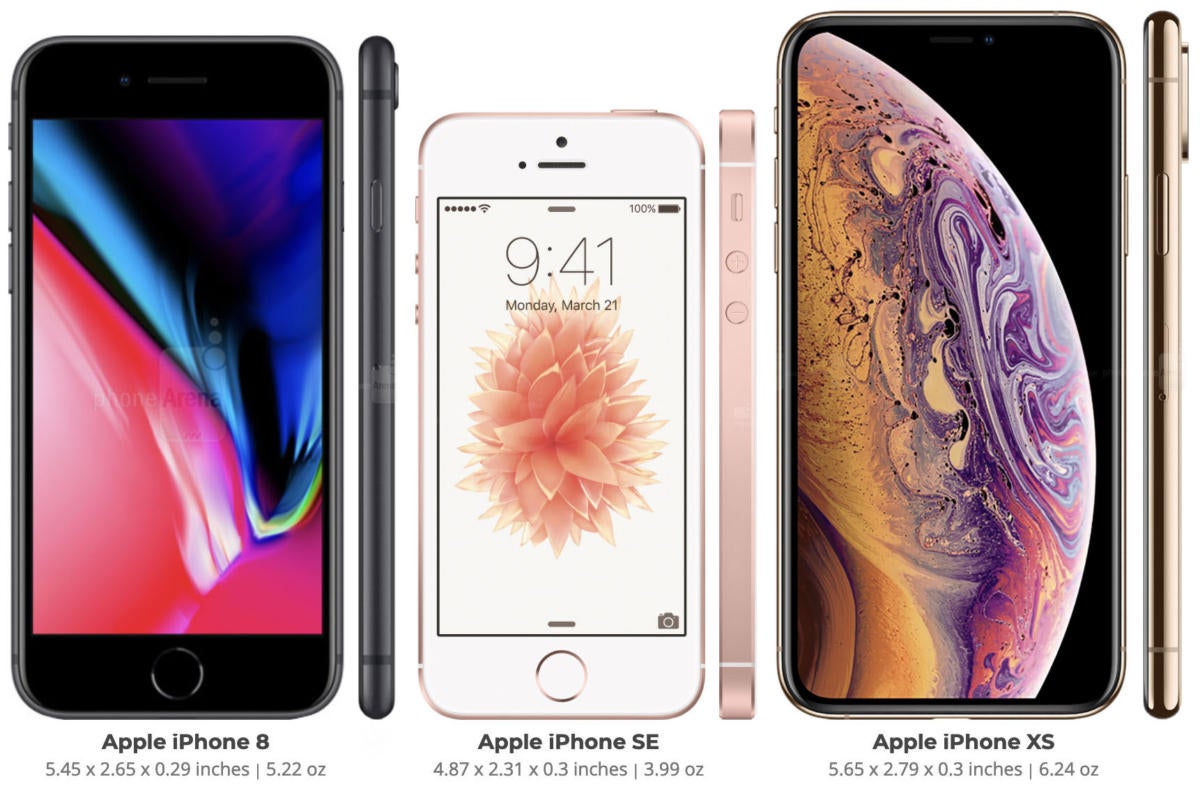 An iPhone 8 is nearly the same size as an iPhone X or XS, with a lot less display area. And it's much larger than the iPhone SE.
Unlike the price, which Apple can adjust fairly easily, there aren't really many other options for Apple on size. The iPhone SE body is likely too small for today's modern iPhone processors, sensors, cameras, and a decent battery. The iPhone 7 and 8 are the next-smallest size available. The only other solution would be for Apple to design a custom enclosure, which would elevate the price considerably, as re-using designs is a key way Apple keeps its costs down in these phones.
There's definitely a place in the iPhone lineup for a lower-cost model that recycles an old design with up-to-date internals. Whether or not such a phone would be successful, especially in emerging markets, will come down its price and perceived value. Successful or not, an iPhone 8 with updated internals at more than $600 is not likely to please those who want an iPhone SE 2.