The Apple Watch is the most popular watch in the world, and the most popular fitness tracker, and the most popular wearable. It's bigger now than the iPod ever was, and growing steadily.
As great as the Apple Watch already is, there are obvious avenues for improvement. Some of the things we all want, like multi-day battery life, will surely require new hardware. But many of our desires could be fulfilled in a new version of watchOS. As Apple gears up to talk about the new features of watchOS at this year's WWDC in June, here are some of the features I hope watchOS 6 brings to the table.
Custom, 'idle' watch faces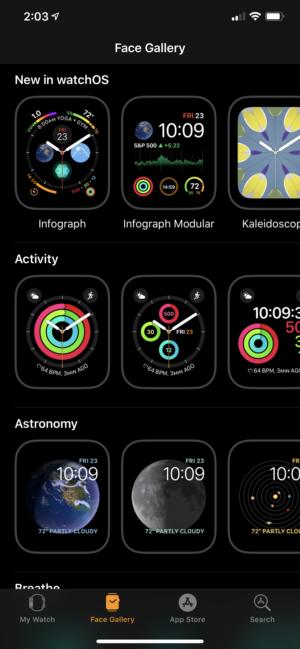 With each version of watchOS, Apple includes new and improved watch faces. That's great, but users have been clamoring for actual custom watch faces for years. It's understandable that Apple wants to make sure watch faces meet a certain standard of quality and don't attempt to mimic the faces of real-life watches without a license, but it can meet us halfway.
Apple could give developers set of "FaceKit" tools with a collection of elements and controls that leaves enough room for broad creativity but has tight enough restrictions to avoid issues with trademarks and usability. We could then download new faces from an overhauled Face gallery in the Watch app.
It's so frustrating that these expensive, always-visible accessories look like a flat black rectangle so much of the time. Watches are jewelry, and we need to express ourselves with more than just a variety of watch bands. That's why Apple needs to give us a selection of always-on watch faces.
With typical Apple Watch battery life lasting only a little more than a day, it would probably not be appropriate to simply allow us to leave the current watch faces on all the time. Instead, I propose a set of secondary, "idle" watch faces would feature battery-saving designs like lots of black space, limited color, and limited brightness. They should also present less data and be designed to look good at a distance; after all, this is the face your watch presents to the world, not the one you will see when you turn your wrist toward your face. The idle watch face we choose would only be displayed when the watch screen would otherwise go blank, so they wouldn't need the same compliment of interactive elements and complications as a standard watch face.
A smarter Siri
Siri needs to get better on Apple Watch. Well, Siri needs to be get better everywhere, and Apple Watch is no exception.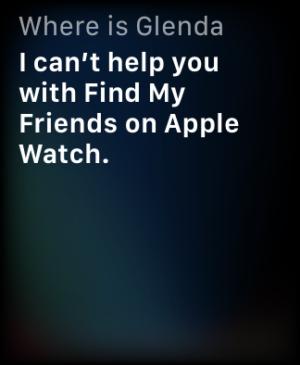 On the Watch, Siri is still too slow to respond sometimes, even on the blazing-fast Series 4. I never want to see "I'll tap you when I'm ready" again. Can you imagine if our iPhones did that? It would be completely unacceptable!
The watch still kicks us over to the phone too often, too. For example, even though there's a Find Friends app on the Apple Watch, it will tell you to use your phone to locate someone. And every home cook would appreciate the multiple named timers feature recently added to HomePod making its way to the watch.
Sleep tracking
One of the best features of competing products like the Fitbit Versa is the ability to track sleep, giving us a better idea of how much sleep we get, and perhaps more importantly, our sleep quality.
Battery life is a certainly a challenge, but I find that I can use a third-party sleep tracking app like AutoSleep and still have enough power to get me through the day. My watch spends an hour on the charger and the rest of the time on my wrist—I think Apple could make this work.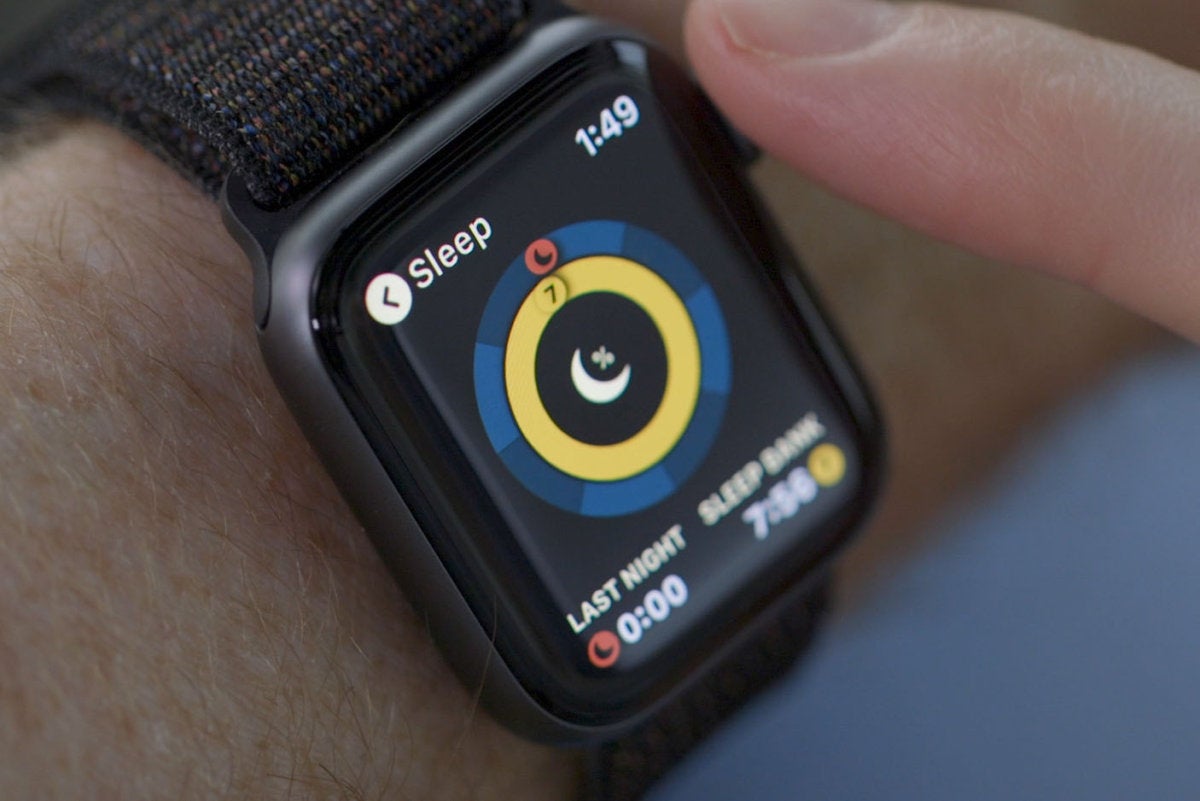 In fact, I'd wager Apple is working hard on it. I doubt the company bought Beddit back in 2017 just to sell a big flat pressure sensor you put under your sheet. Apple recognizes the importance of sleep to your health: it's one of the four main categories at the very top of the Health app, and the only one for which the Watch does not have any built-in function.
Sleep tracking on Apple Watch is a matter of when, not if. I just hope "when" is watchOS 6, and that the feature works with existing Apple Watches (at least Series 4, which has updated sensors), not just new hardware.
Bedtime mode
Sleep tracking is the best reason to wear your watch to bed, but a lot of users leave it on while they sleep regardless. Some people just like to wake up to a gentle tapping on their wrist. Unfortunately, Apple Watch doesn't behave well in bed. It lights up with movement, taps you for notifications, and might even make noise.
When wearing your watch to bed, you have to enable Theater Mode to keep the screen off and silence it, and also enable Do Not Disturb to prevent taps.
It would be great if the Apple Watch worked together with your iPhone is a more holistic way to do this stuff automatically. If you use the Bedtime function in Do Not Disturb on your iPhone, that setting should sync with your Apple Watch and prevent its screen from lighting up or regular notifications from producing sound or taps (except for alarms) during the Do Not Disturb hours. Unlocking your phone after a Bedtime DND session should immediately end it on your watch, too.
And while the watch will work with the Bedtime Mode settings in the iPhone clock app, notifying you when it's time to go to sleep and wake up, you can't actually set Bedtime on your watch.
Ideally, your watch would be able to detect that you've gone to sleep and do all this stuff automatically. But in lieu of this, I'd like to see better synchronization between your iPhone recognizing that you don't want to be disturbed and your Apple Watch staying dark, still, and silent.
Better Workouts
Workouts got a lot better in watchOS 5, and Apple should definitely not let its foot off the gas.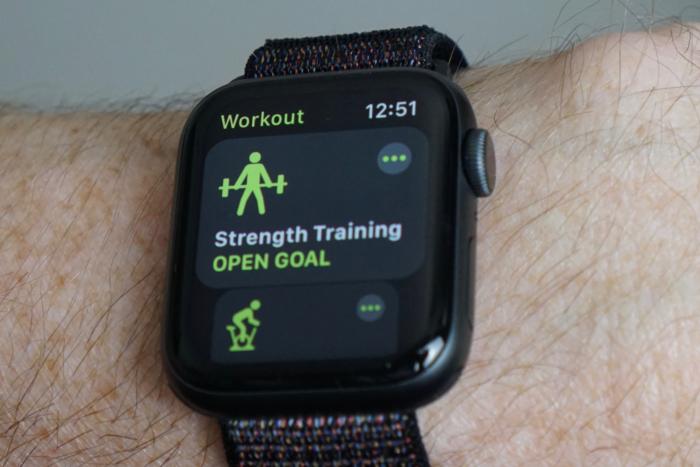 Automatic starting and stopping of workouts is a game-changer, but it only works with walking, running, rowing, swimming, and elliptical workouts. It would be great to see it recognize more types of workouts in watchOS 6.
Speaking of detecting workouts, the Apple Watch will track your time and calories burned during strength training, but it feels like an afterthought. It only appears in the workout list after you first do an "Open Goal" workout, then when you're finished, choose to give it a custom name and then choose "Strength Training" from the list. I think strength training is a popular enough activity to earn be a first-class citizen, and I'd love the Apple Watch to do things like count sets and reps, even if it can't identify exactly what exercise you're doing or how much weight you're lifting.
The new pace and cadence features for runners in watchOS 5 are really useful, but I'd like to see Apple Watch be even more encouraging. If you're about to break a record for distance, pace, time, or calories burned, it should notify you. You could earn badges for breaking Personal Bests in a variety of workout types. Think of how many times you might have pushed yourself just a little more if you knew you were just five minutes, or 50 calories, or two laps, or half a mile away from breaking your own personal record.
Custom sounds
On your iPhone, you can set custom ringtones for general phone calls and individual contacts, and change the sounds for all sorts of different alert types. On your Apple Watch, you can't change any of the sounds from the defaults Apple has provided.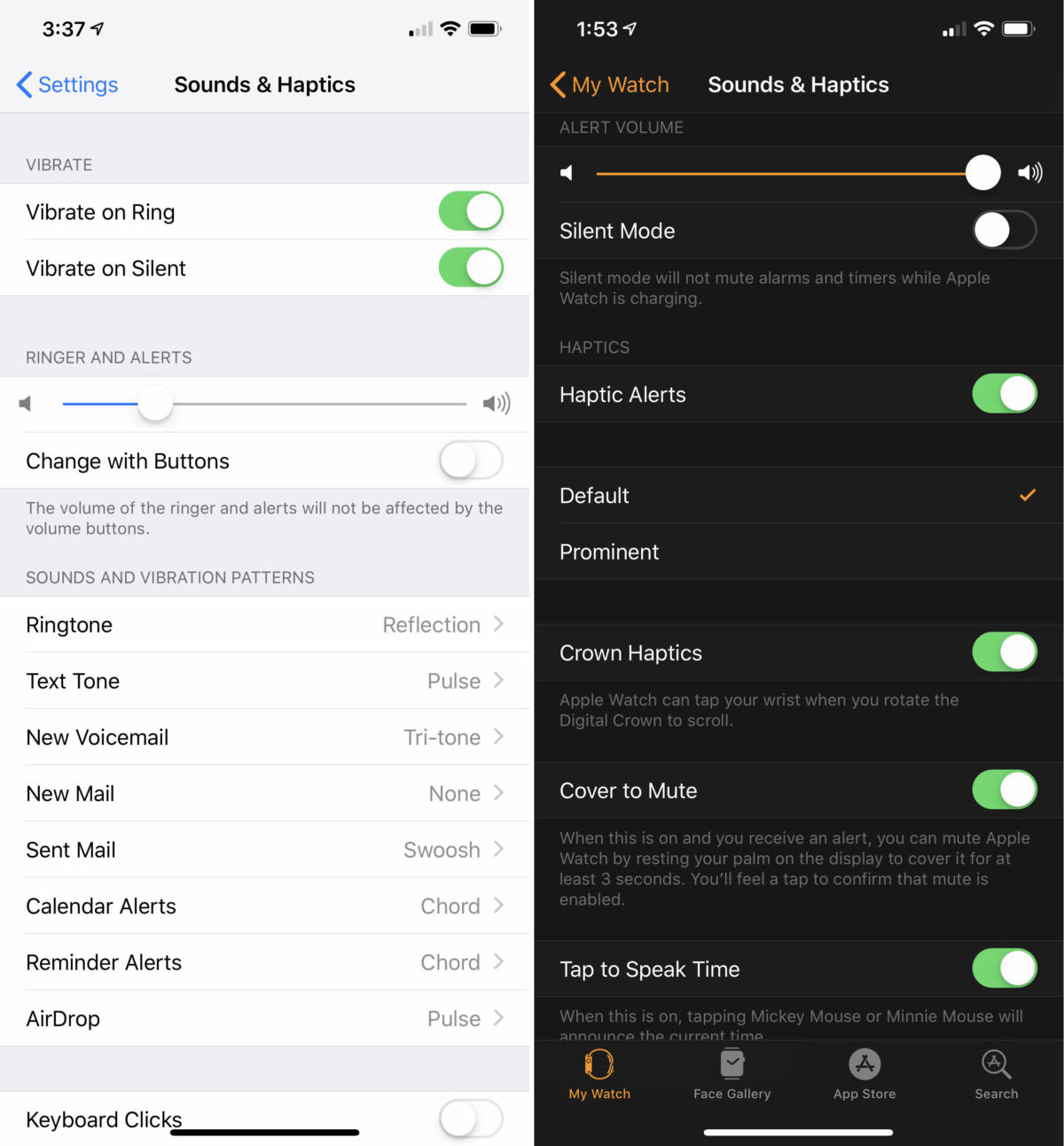 At the very least, the Watch could mirror ringtones from the iPhone to which it is linked. Even better would be for Apple to provide a list of sounds and haptic patterns to choose from, just as it does on iOS devices, only custom-made for the watch.
As with custom watch faces and always-on "idle" watch faces, this is a matter of personal expression. The Apple Watch is more than just a gadget, it's a visible fashion accessory. Apple has recognized it as an avenue for self-expression with a big selection of watch bands, but should give us more opportunity to make it look and sound a way that reflects our personal style.