With all the content available to you on the iPhone, you may have come upon a time when you wished the iPhone could read to you. Well, it can! Speak Screen is a feature in iOS that you can use to have the iPhone read a web article, an email, and more. It's handy if you want to "read" but you need your eyes to pay attention to something else.
Speak Screen is part of the Accessibility section of the iOS settings. To use Speak Screen, first it needs to be enabled. Once that's done, you can then use a gesture to activate the feature.
How to turn on Speak Screen in iOS
1. Open the Settings app.
2. Tap General > Accessibility.
3. Tap Speech.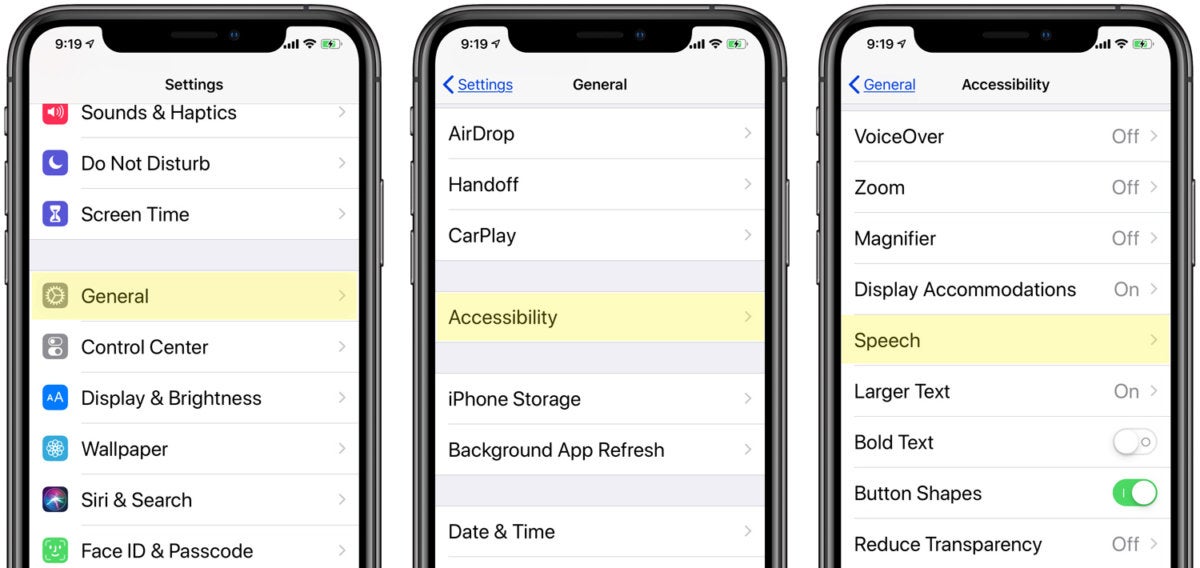 4. Look for the Speak Screen setting and turn the switch on to activate it.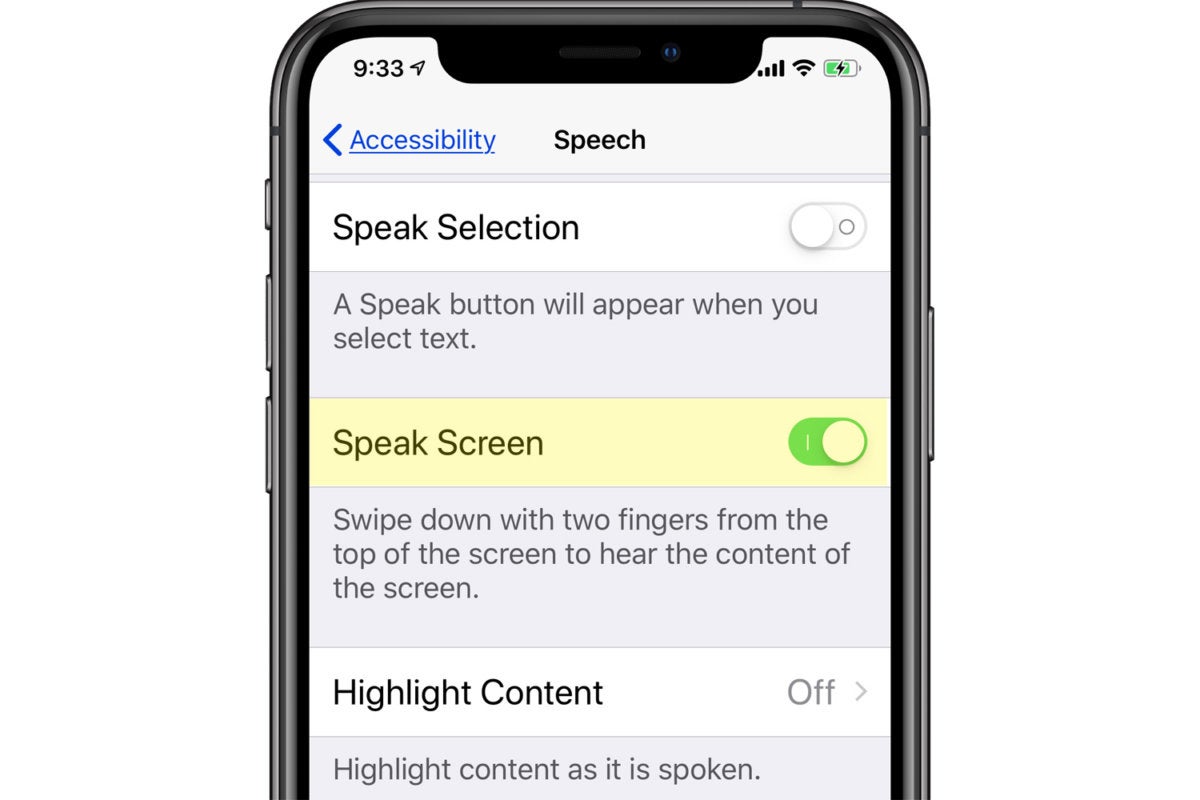 5. Exit the settings.
How to use Speak Screen
With Speak Screen turned on, you can now have the iPhone read the contents of the screen to you. To do this, use two fingers and swipe down from the top of the iPhone's screen.
After you perform the gesture, the Speak Screen controls appear, and the iPhone reads the content on the screen. If it can't find anything readable (like if you try to use Speak Screen on your Home screen), the iPhone will say there is no speakable content on the screen.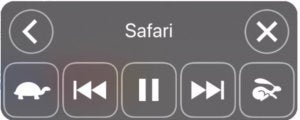 When the reading begins, you can use the control panel to make adjustments. The controls from left to right (top row, then bottom row) are:
< button: Minimize the control panel
X button: Close the control panel
Turtle button: Slow down the reading speed
Rewind button
Pause/Play button
Fast-forward button
Rabbit button: Speed up the reading speed
When can you use Speak Screen
You can use the Speak Screen feature just about any time you have content that can be read onscreen. If you use it to read web articles, it will read what's on the page, including the headers at the top of a webpage, footers, and other items that run within the flow of an article.
In some instances, Speak Screen will only read what's on the screen. For example, if you use it with the Twitterrific app, only the tweets you can see on the screen are read.
Speak Screen is a handy feature to have, but it does have some limitations and quirks. Fortunately, they are easy to adapt to and work around.