The Apple Watch itself isn't a particularly eye-catching device, even when you slather it in gold and slap a $10,000 price tag on it. No, the true potential for expression, stylishness, and downright funkiness is in the straps. Typically, we focus on accessible, sturdy, and affordable bands (as in our roundup of the best cheap Apple Watch bands), but these are the straps we'd like to try if money—and, well, shame—were no object.
SCF Apple Watch Real Carbon Fiber Strap ($59.99)
Carbon fiber is sometimes described as a "miracle" material, as it's around five times stronger than steel but significantly lighter. You probably know it as the trim for high-end sports cars, but these days you can also find it in a variety of straps for the Apple Watch.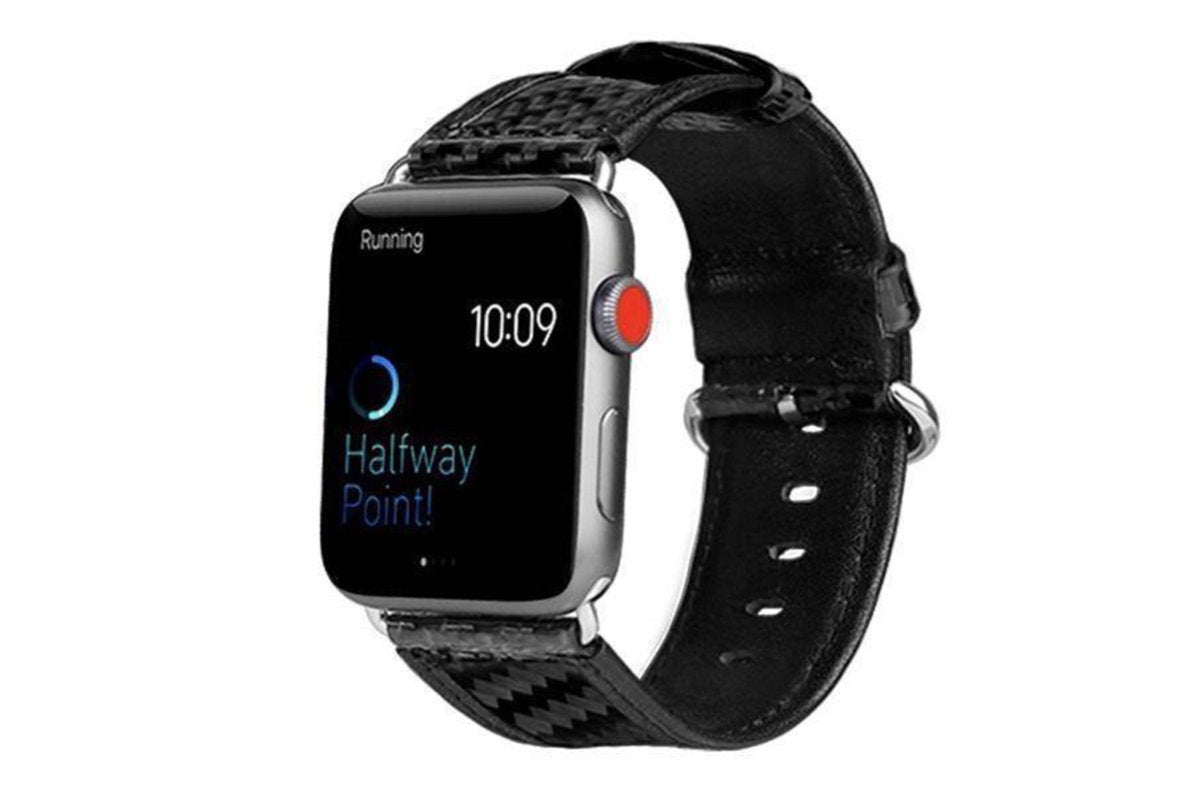 Sometimes these straps look like garbage, to be quite honest, but I'm especially fond of this black modelRemove non-product link from Simply Carbon Fiber, which shimmers in the light despite otherwise looking like a regular nylon band. That sounds like a great conversation piece, and even better, it's more affordable than most of the bands on this list.
Mia Cuff from The Ultimate Cuff ($74)
Traditionally feminine Apple Watch bands are surprisingly hard to find, perhaps because of the blocky design of the Apple Watch itself. The Ultimate Cuff does an excellent job filling in this gap, though, most notably with its sleek and striking "Mia" bracelet cuffRemove non-product link that's available in rose gold, gold, silver, and space gray.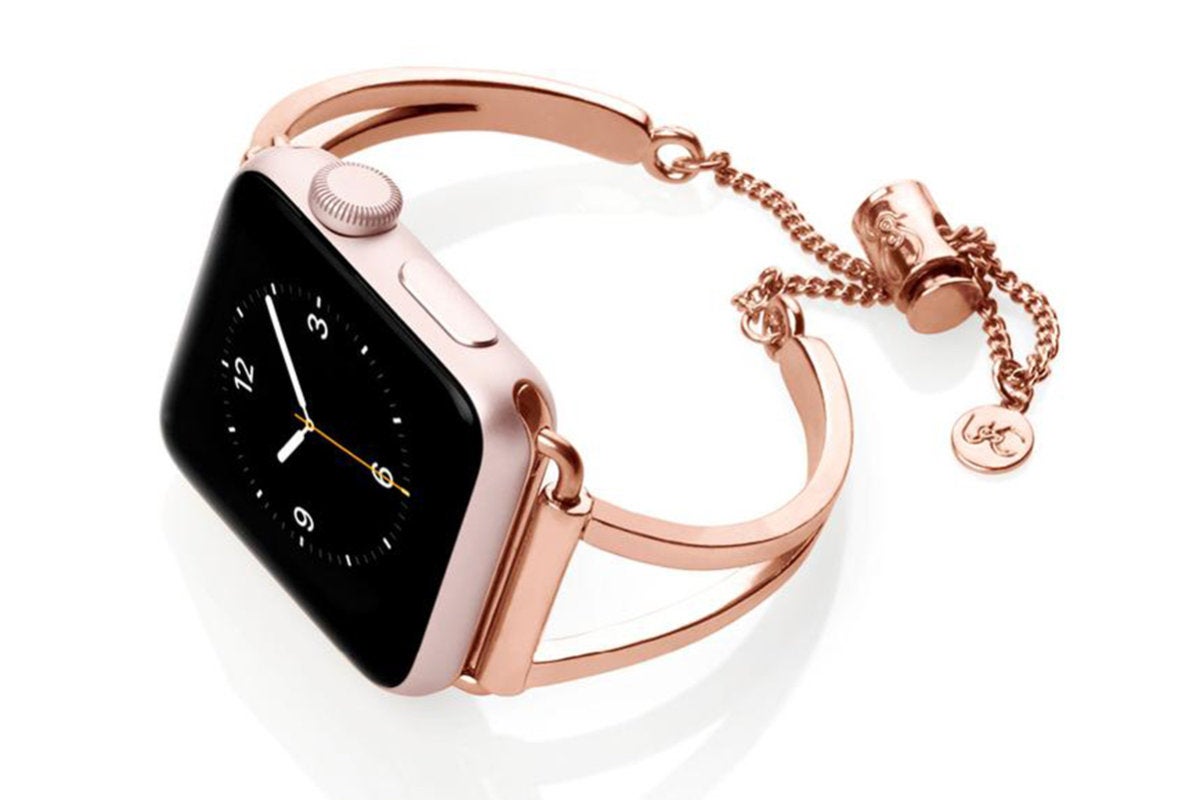 Best of all, it manages to deliver this elegance at a relatively modest price. If you're not too big on the Mia, The Ultimate Cuff has 12 other designsRemove non-product link to choose from, almost all of which are available in multiple colors as well.
Jord Wood Apple Watch Band ($85)
This one's totally my jam. In fact, I'm struggling to keep myself from buying it. This lovely wooden bandRemove non-product link from Jord is made of stacked zebrawood and dark sandalwood, all of which is linked together with titanium and capped with stainless steel clasps.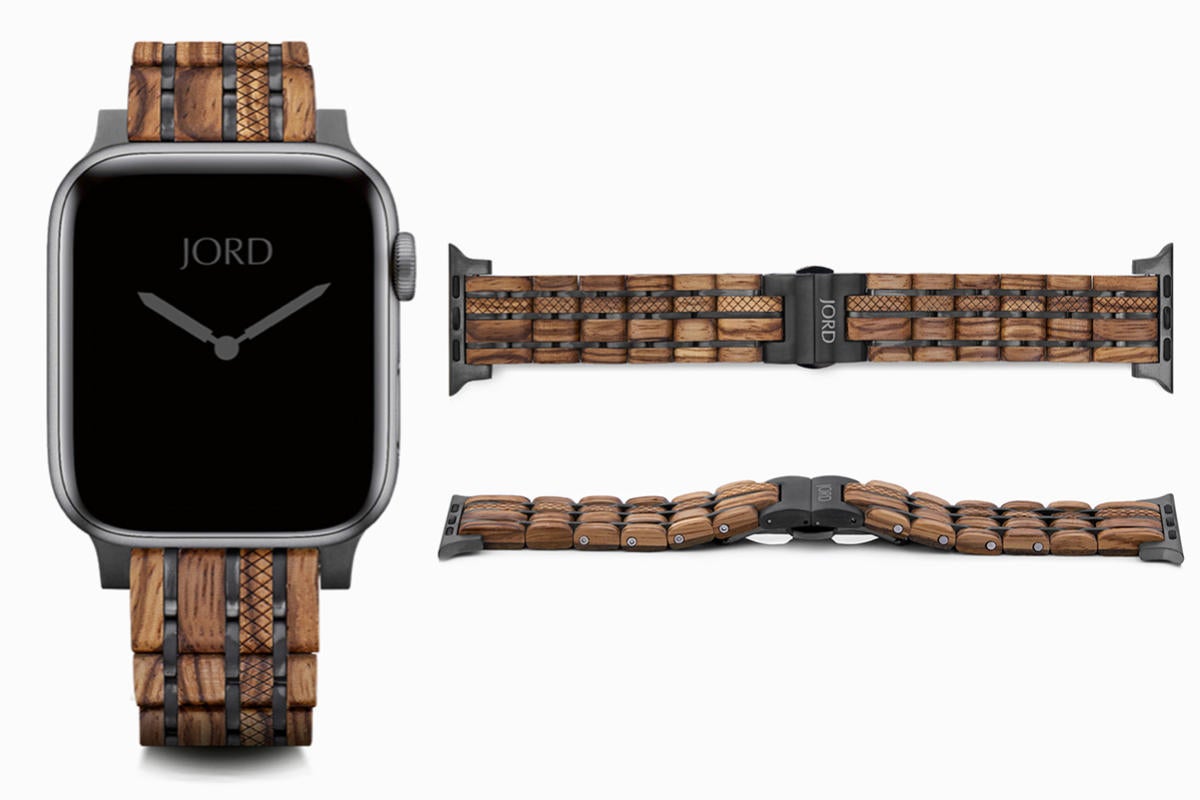 It evokes both the wilderness and the big city, and it oozes with a beauty that I don't think we find even in the pricey Hermès bands Apple carries. If the zebrawood and sandalwood combo isn't your thing, you can also get it on ebony, koa, and walnut.
Stainless Steel Cuff Watch Band from Epic Watch Bands ($99.99)
Both elegant and rugged, Epic Watch Bands' Stainless Steel Cuff Watch BandRemove non-product link looks like something the elves and dwarves of Tolkien's Middle-earth would have come up with if they had to forge a symbolic friendship bracelet.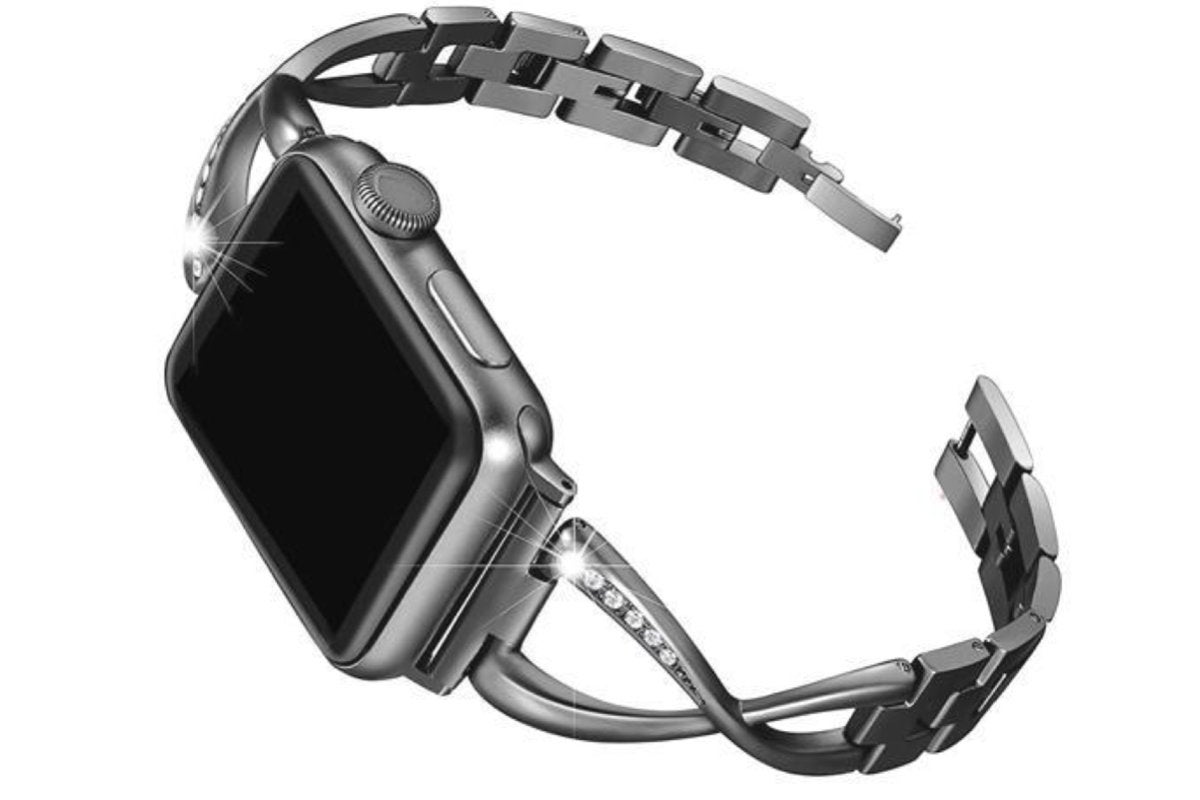 Near the watch itself, it tapers into an elegant metal "X" design that's studded with six rhinestones on each side. I'm not entirely sure about how I feel about this strange mix of styles, but I have few doubts about its power to turn heads. It's available in black, silver, gold, and rose gold.
Gray Apple Watch Cuff from Cuckoo Nest Art Studio ($139)
Back in 2015, Hermès sold a style of Apple Watch band that it called "The Cuff," and that sucker sold for $1,500. Yes, just for the strap. But The Cuff was cool in a kind of Conan-the-Barbarian-meets-cowboys kind of way. It's a leather watch band, but one with another strap of leather that goes under the watch (which leaving a circular hole for the sensors).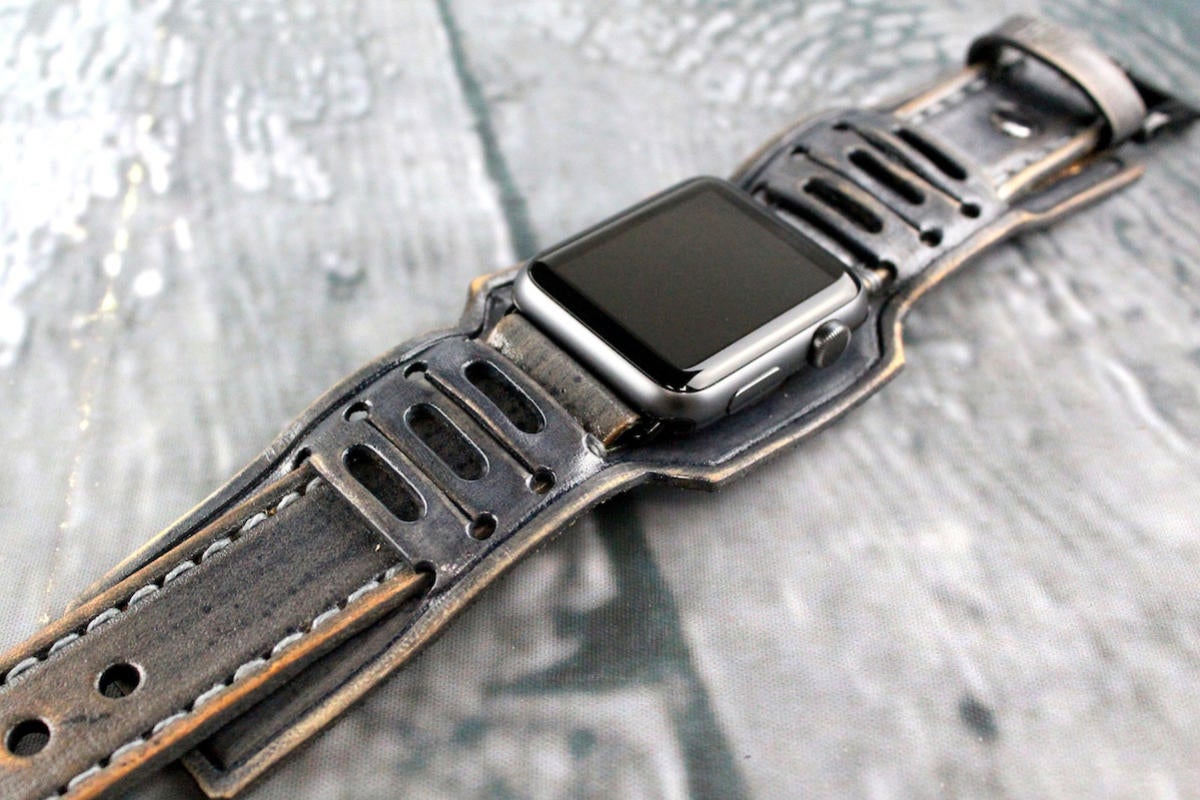 The Hermès model is dead, apparently, but Cuckoo Nest Art StudioRemove non-product link on Etsy offers a similar handcrafted model that honestly looks better. You'll find several other variationsRemove non-product link on the cuff elsewhere in the shop.
MTM Status A-38 Apple Watch case ($199)
Think your Apple Watch's complications aren't complicated enough? Then you need the MTM Status A-38 Apple WatchRemove non-product link case. This customizable watertight aluminum or titanium beast pushes "tacticool" to G.I. Joe levels. Stuck out in the wilderness with a dead Apple Watch battery? Good thing you have the customizable analog quartz micro-dials on this gadget, which you've hopefully kitted out with both a clock and a compass. They're even powered by their own battery.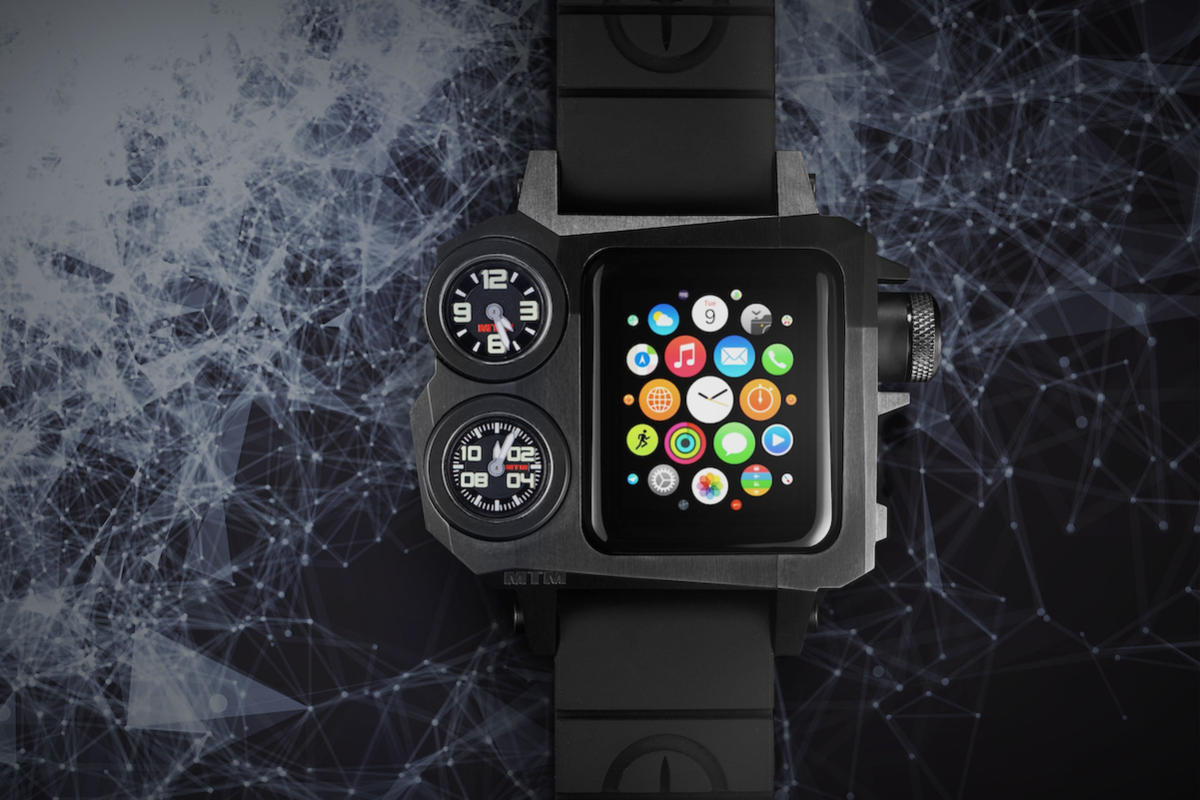 If that doesn't already have you saying, "hell, yeah," you should know that the bands themselves usually have logos featuring tactical Bowie knives. America, y'all. Unfortunately, MTM only makes them for the 38mm Apple Watch Series 2 and 3.
Hermès Double Tour Band ($489)
Hermès bands deserve an entry here since Apple sells them in its stores, and my favorite bands are easily the double-tour bandsRemove non-product link featuring straps that wind twice around your wrist. While I wouldn't wear one myself, they never fail to catch my attention, and I'd love to be able to give them as gifts to other people.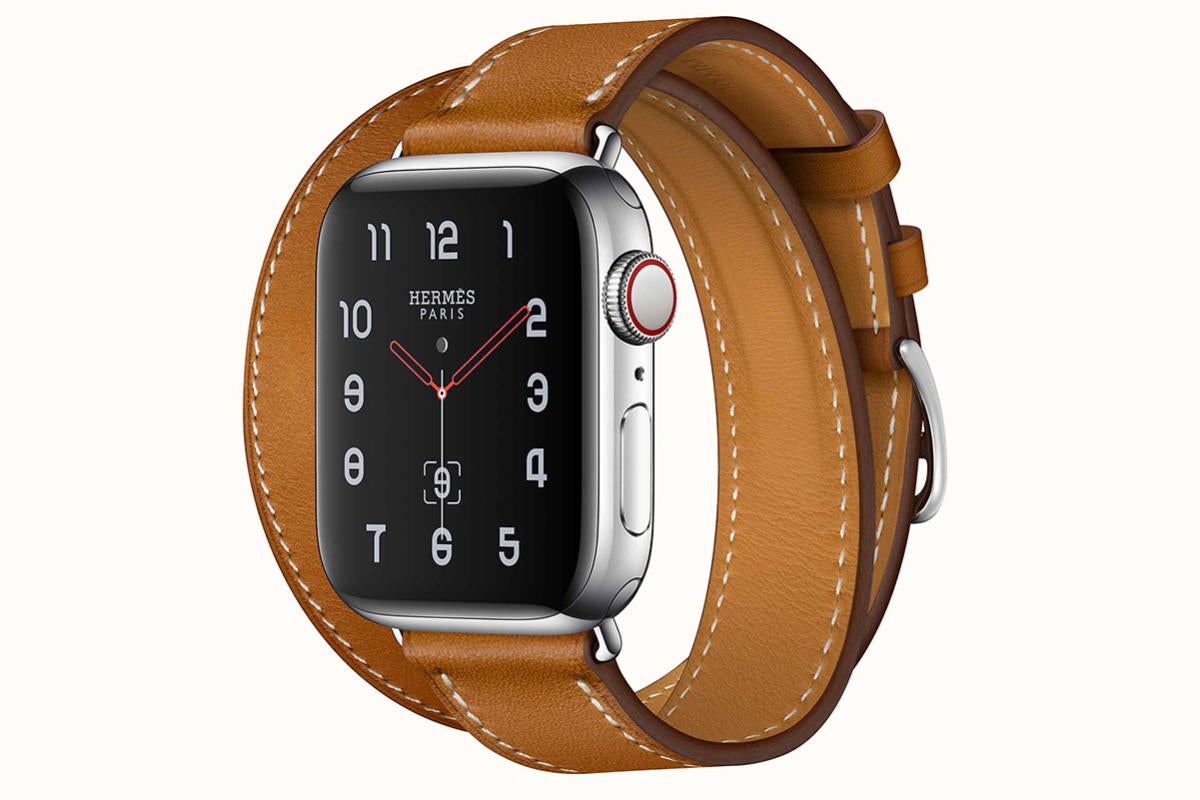 Fortunately, you don't need to spend $489 on Hermès' own model to get the same look. Amazon sells plenty of similar models for far lower prices, such as these popular $20 variations from Crlin.
Viljo Marrandi custom engraved Apple Watches ($2,200+)
For my money—and I'll never have this much—nothing captured the spirit of luxurious elegance Apple was aiming for with the first Apple Watches quite like the engraved Apple Watches and bands from Made Worn. Made Worn is a Los Angeles studio known for making pricey swag for rockers, and back then they were charging $10,000. Unfortunately, the option to get them no longer appears on the site, and Made Worn didn't respond when I asked if they were still making them.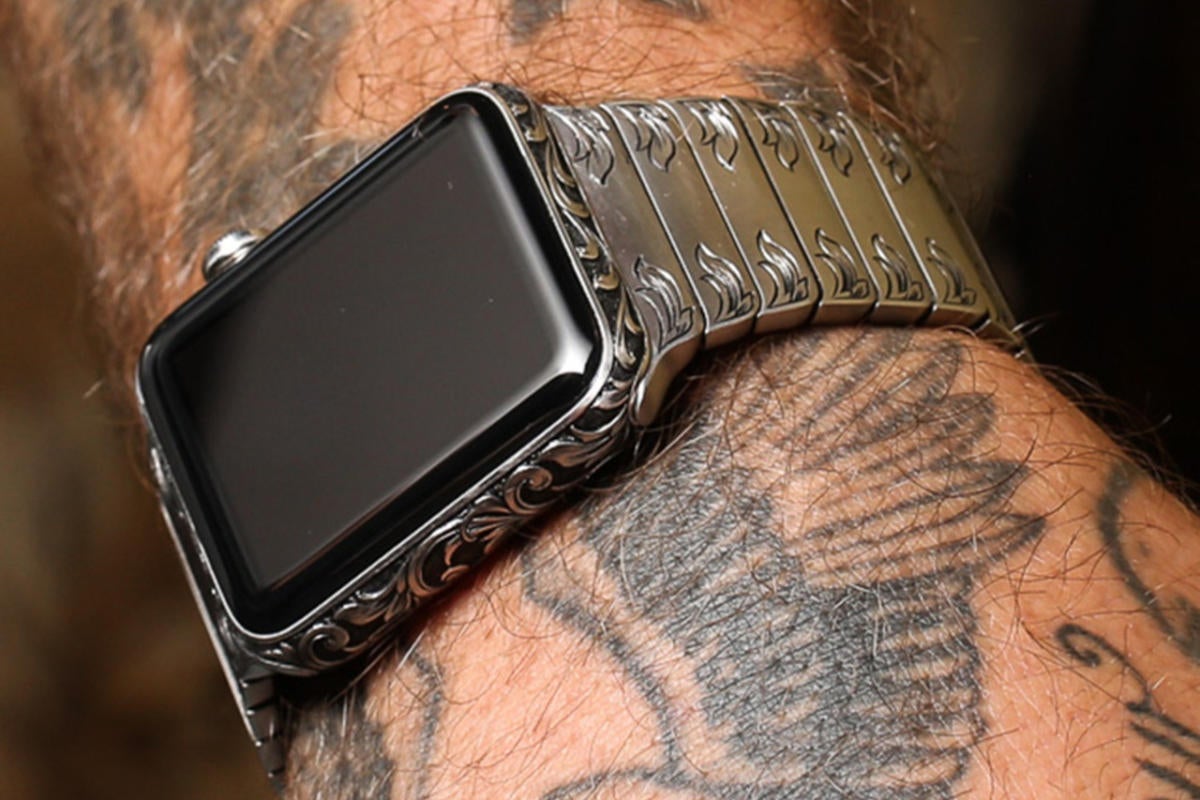 If you have that kind of cash to throw around, though, Estonian artisan Viljo Marrandi is still engraving stainless steel Apple Watches, as he told me he recently engraved an Apple Watch Series 4 Hermès edition. And relatively speaking, his work is affordable. Marrandi tells me he charges around $2,500 to $4,500 for Apple Watch engravings.
18K gold Lux Watch 4 Classic from Brikk ($58,995)
I'm not much of a fan of yellow gold, which—among other reasons—is why I'm not rushing to get this $109,995 diamond-and-gold Apple WatchRemove non-product link from Brikk. (Imagine having the power to wipe out someone's Ivy League student loans and then spending it on a tiny object that stays hidden under your shirt sleeve.)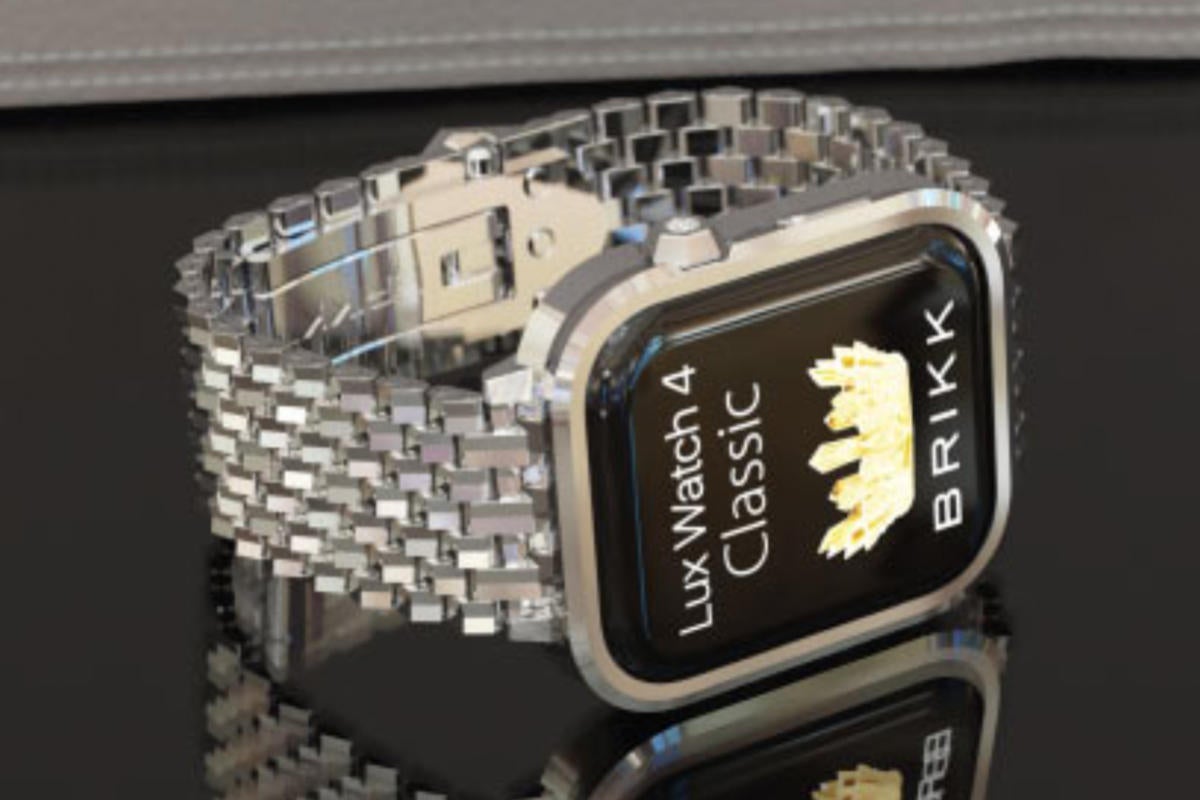 Since I'm in the market for an Apple Watch 4, I could totally see myself rolling with Brikk's Lux Watch 4 ClassicRemove non-product link in 18K white gold with a beleved link bracelet, which is priced more affordably at, ahem, $58,995. Oh, well, at least Brikk is kind enough to give us a free iPhone wallpaper.