Stickers are a way to add flair to your conversations in Messages. After all, as the cliché goes, a picture is worth a thousand words. And you can convey a lot through a sticker.
There are tons of stickers available for Messages on iOS. Here's how to install them on your iPhone or iPad, and how to use them.
How to install stickers on your iPhone or iPad
Sticker packs are available in the App Store. There are several different types of packs, and they are available for a small fee or for free. Here's how to shop for sticker packs in the App Store.
1. Launch Messages in iOS.
2. Start a new message. You don't have to add a recipient.
3. In the row of colored icons above the keyboard (the app drawer), tap the App Store icon.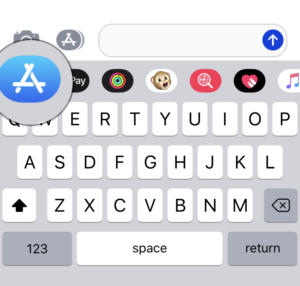 4. The App Store will launch into the section with sticker packs. You can now peruse the store and buy any packs you like.
When you buy a sticker pack, it will be installed on your device.
How to use a sticker in a message
1. In your conversation in the Messages app, you can find the sticker pack in the app drawer, the row of colored icons at the top of the keyboard.
2. Tap and hold the app drawer. It should enlarge. You can then swipe to the left or right to find the sticker pack you want. Tap the pack once you find it.
3. The selection of stickers will fill in the area where the keyboard usually is. Find a sticker you want to use, then tap it. It will be added to the message bubble.
4. Tap the blue arrow button in the message button to send the sticker.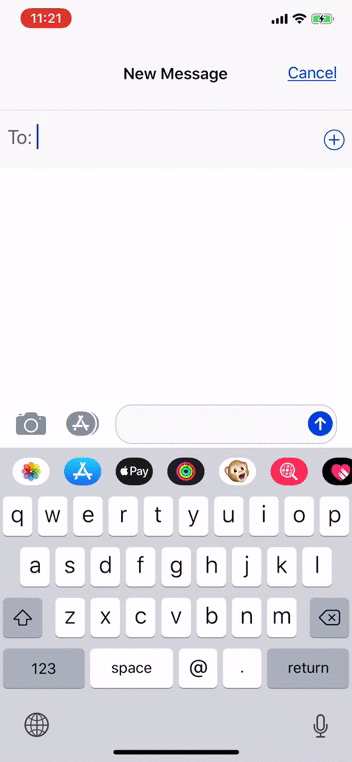 How to rearrange or delete items in the app drawer
If you want to manage the icons in the app drawer—remove apps or rearrange them—we have a separate article on how to manage apps in the app drawer for Messages in iOS.
When you purchase through links in our articles, we may earn a small commission. This doesn't affect our editorial independence.