On the show, we talk about Apple's recent financials and Apple's battle with parental control apps. Plus, Michael Simon shows us how to preserve video quality when sharing videos between iPhones and Android phones, and we wrap up the show with your hot takes from the Macworld social media feeds.
This is episode 649 with Leif Johnson, Roman Loyola, and Michael Simon.
Listen to episode 649
News
Here is more information on the news we talked about on the show.
Feature discussion: Apple's battle with parental control apps
The New York Times recently reported on developers who had their apps removed from Apple's App Store, apps that directly compete with Apple Screen Time app, which offers parental controls and screen time tracking. We'll talk about the controversy, and what it could mean for other apps in the App Store. For more information about the topic, click on the link below.
Two-minute tip
Welcome to the Two-minute tip. On this part of the show, a Macworld staffer will present a quick tip for your Apple device. This week, Mike has a tip that involves video sharing. Take it away, Mike.
Your hot takes
We love to read your comments and questions. Let us know what you're thinking on Twitter ( @macworld), or on the Macworld Facebook page.
Here are a few comments that caught our eye this week.
Apple's Aperture ends after macOS Mojave: @MafVosburgh and @MikeOkuda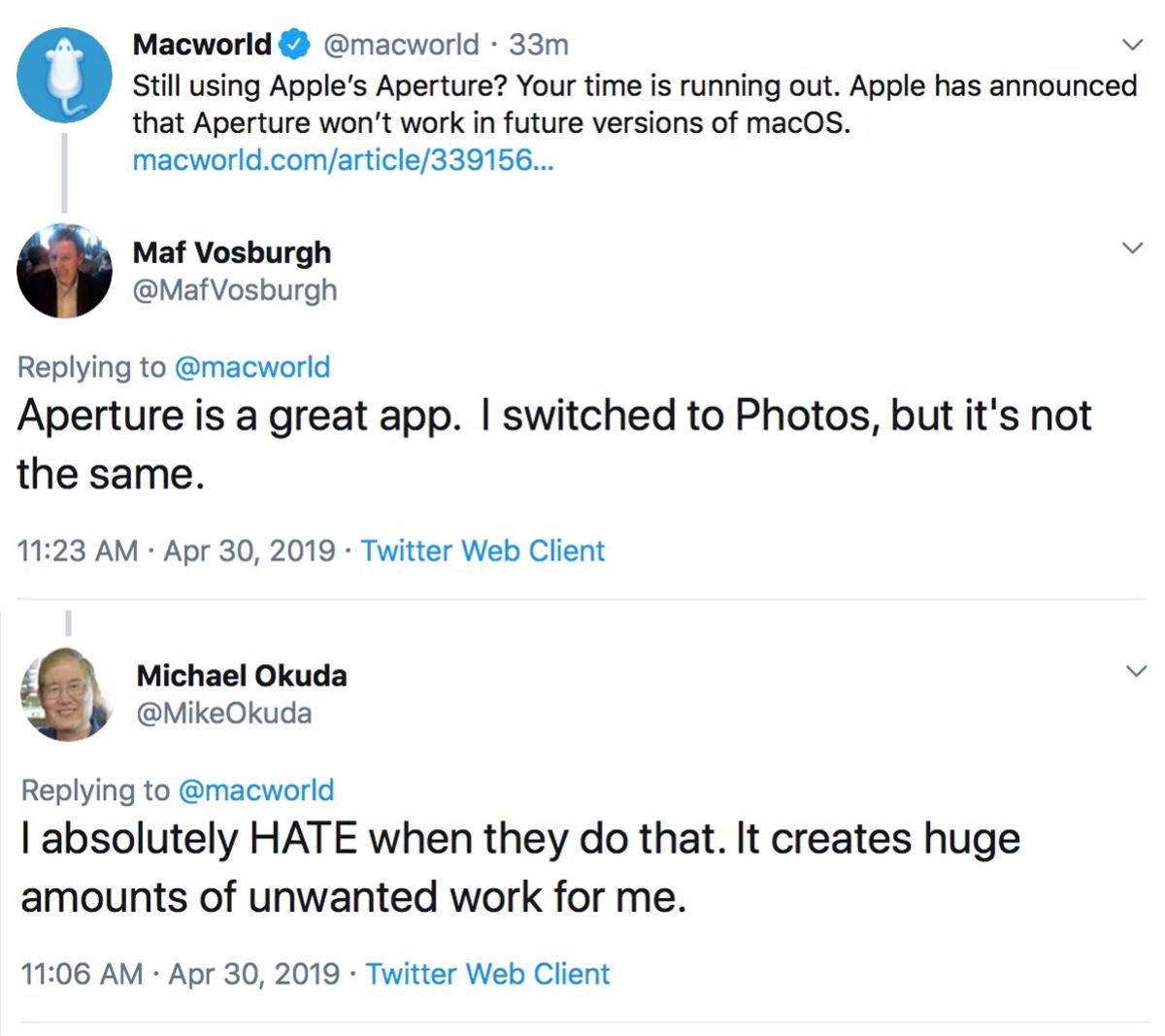 What Apple can learn from the iPhone XR's success: @finkline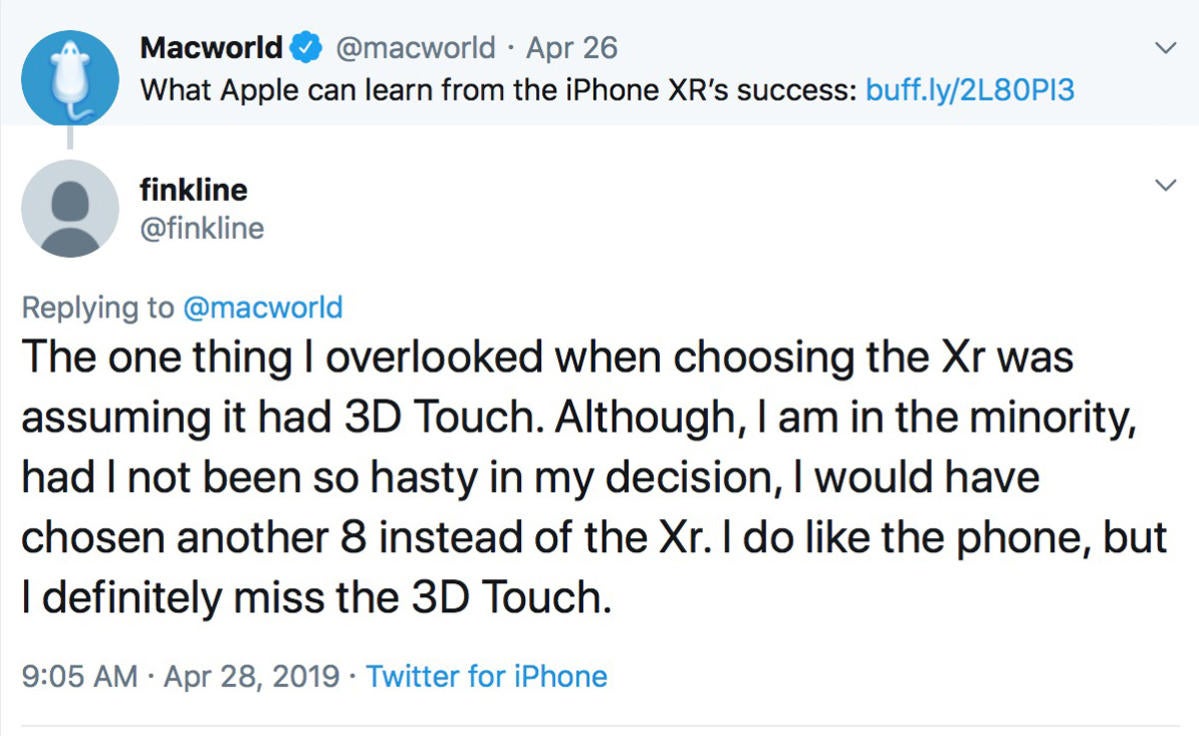 How to subscribe to the Macworld Podcast
You can subscribe to the Macworld Podcast—or leave us a review!— right here in iTunes. Or you can point your favorite podcast-savvy RSS reader at: http://feeds.soundcloud.com/users/58576458-macworld/tracks
The Macworld Podcast is also available on Spotify.
To find previous episodes, visit Macworld's podcast page or our home on Soundcloud.