Apple's Time Capsule combined a Wi-Fi base station and a hard drive for networked data access and Time Machine backups. The company discontinued the device and other related network gear, but there are plenty still in operation.
A problem with Time Capsule is that its drive can get filled with outdated backups if you migrate computers and don't adopt the old backup set. Fortunately, Time Capsule exposes that data in a particular way, making it possible to delete unwanted backups.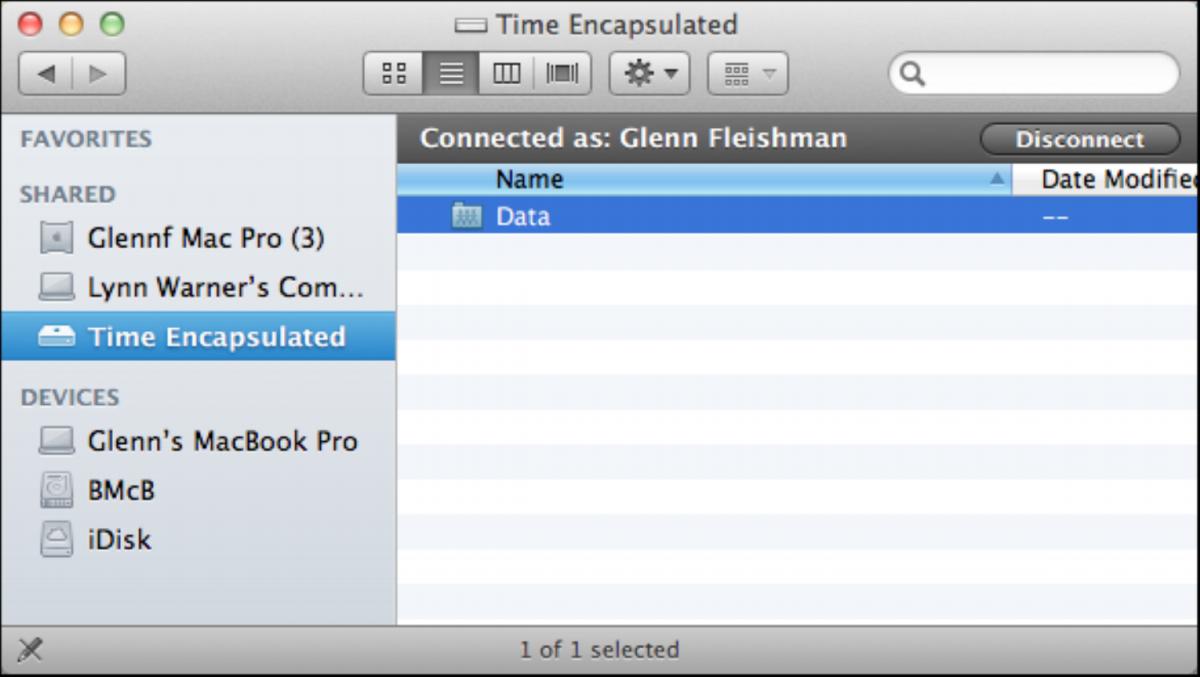 Warning: These deletions aren't reversible. Make doubly sure before your delete a Time Machine backup from your Time Capsule that it's the one or ones you really intend.
Mount your Time Capsule volume in the Finder. (If you've forgotten the password, you can use AirPort Utility to reset file sharing settings.)

Open the Data folder.

Find any disk images that correspond to outdated backups and throw those in the Trash.

You may be prompted to empty the trash immediately, because it's a networked volume. If so, agree to do so. Otherwise, empty the trash from the Finder menu.

Eject the volume from the Finder (Finder > Eject).
This Mac 911 article is in response to a question submitted by Macworld reader Steve.
Ask Mac 911
We've compiled a list of the questions we get asked most frequently along with answers and links to columns: read our super FAQ to see if your question is covered. If not, we're always looking for new problems to solve! Email yours to mac911@macworld.com including screen captures as appropriate, and whether you want your full name used. Every question won't be answered, we don't reply to email, and we cannot provide direct troubleshooting advice.
When you purchase through links in our articles, we may earn a small commission. This doesn't affect our editorial independence.