At a Glance
Expert's Rating
Pros
Dedicated slot for Apple Pencil/Logitech Crayon
Deep front pocket can hold everything from AirPods to dongles
Soft interior fabric keeps iPad display safe from scatches
Durable fabric for exterior
Our Verdict
WaterField Design's iPad mini Travel Case is tough on the outside and soft on the inside, which makes it a perfect travel companion for the new iPad mini. A deep front pocket and a dedicated slot for the Apple Pencil help make it one of the best travel cases available.
Best Prices Today: iPad mini Travel Case
Now that you've got a new iPad mini, why not carry it in style? Few cases afford such a pleasant mix of utility and style as WaterField Designs' new iPad mini Travel Case, which shields the tablet and features slots for holding everything from the Apple Pencil to your AirPods and charging cables. It barely takes up more room than the tablet itself, and it's small enough to slip comfortably into an airline seat pocket.
It's attractive, but it certainly looks like a high-end "travel case"—specifically one that I might stow a toothbrush in along with a few vials of hotel shampoo. Maybe that's because of the little nylon loop in the upper left, which you can slip your finger in to minimize the chances of dropping the case while it's in your hand. Maybe it's because of the zippers, whether it's the long one that extends for around 15 inches around two side of the case or the almost 9-inch that stretches across the front.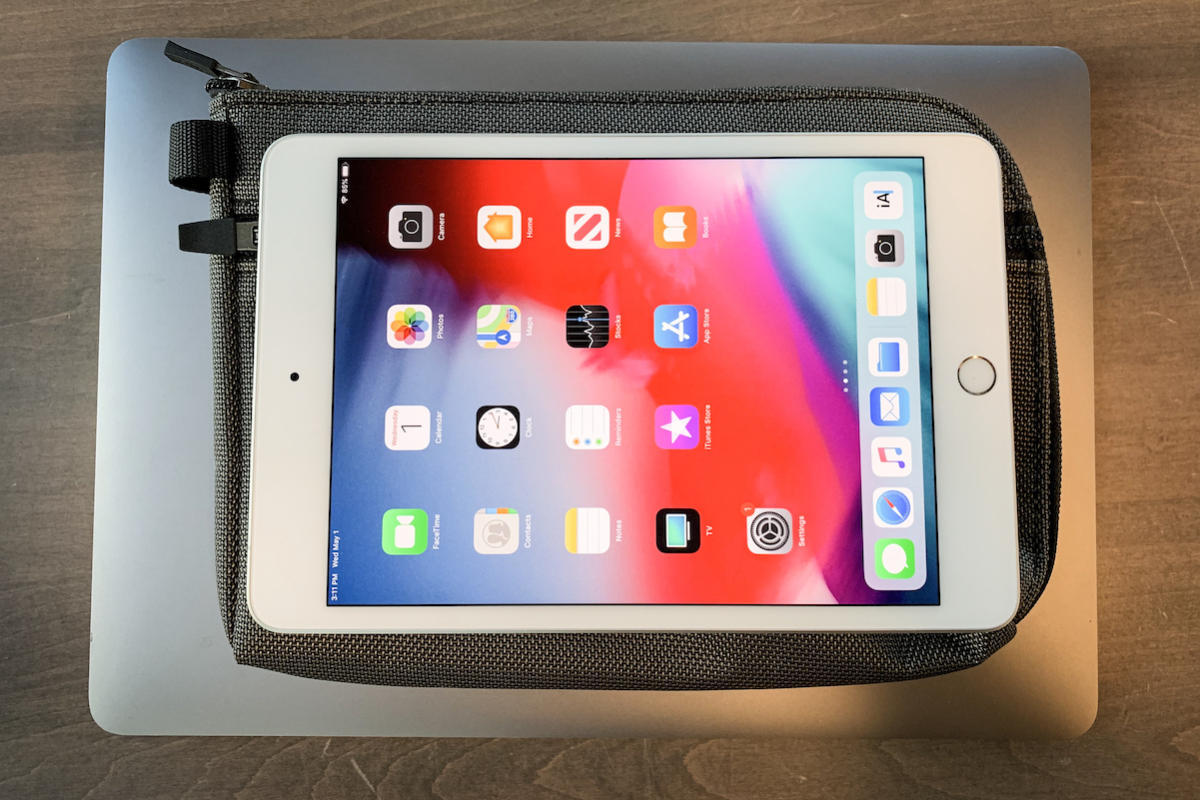 There's plenty of room to put such "travel bag" odds and ends in the front pocket, although I'd worry it'd ruin the beautiful golden honeycomb fabric within that's become a hallmark of WaterField's design. I suspect WaterField mainly designed this roughly 5-inch deep pocket to house the Lightning cable for charging, but there's plenty of room left over for AirPods, dongles, or even your keys, passport, phone, or wallet. Depending on how you pack it, it can maintain its slim profile even with all that junk stuffed in.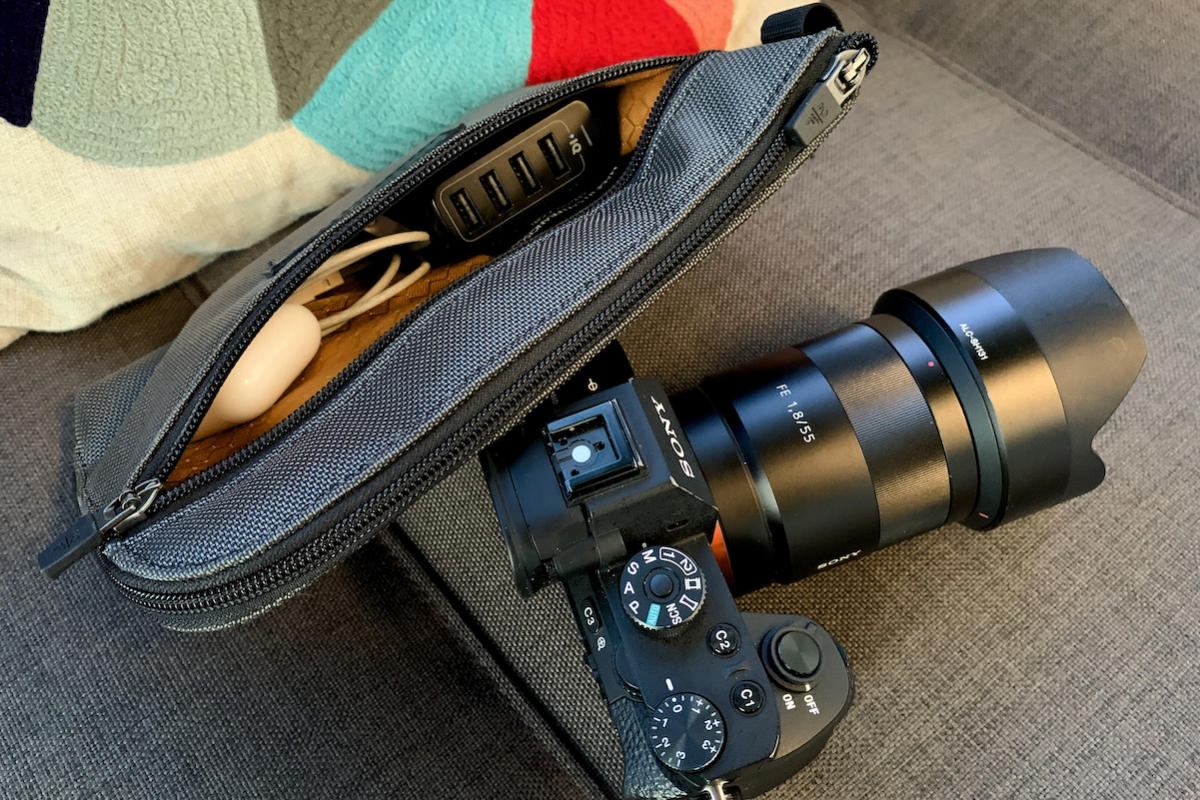 The exterior itself is stylish but durable, and it's available in either a "black ballistic" nylon or a durable Italian "Forza" fabric that comes in either blue, red, or "coffee." Unzip the main compartment with the "self-locking" zippers—which are less likely to move when you pull down their tabs—and you'll find a soft, velvety black lining that keeps your display well-protected from scratches. It looks so comfortable that I wouldn't mind snuggling up in there myself, and there's still enough room left over for a standard Moleskine notebook (or a thicker iPad case).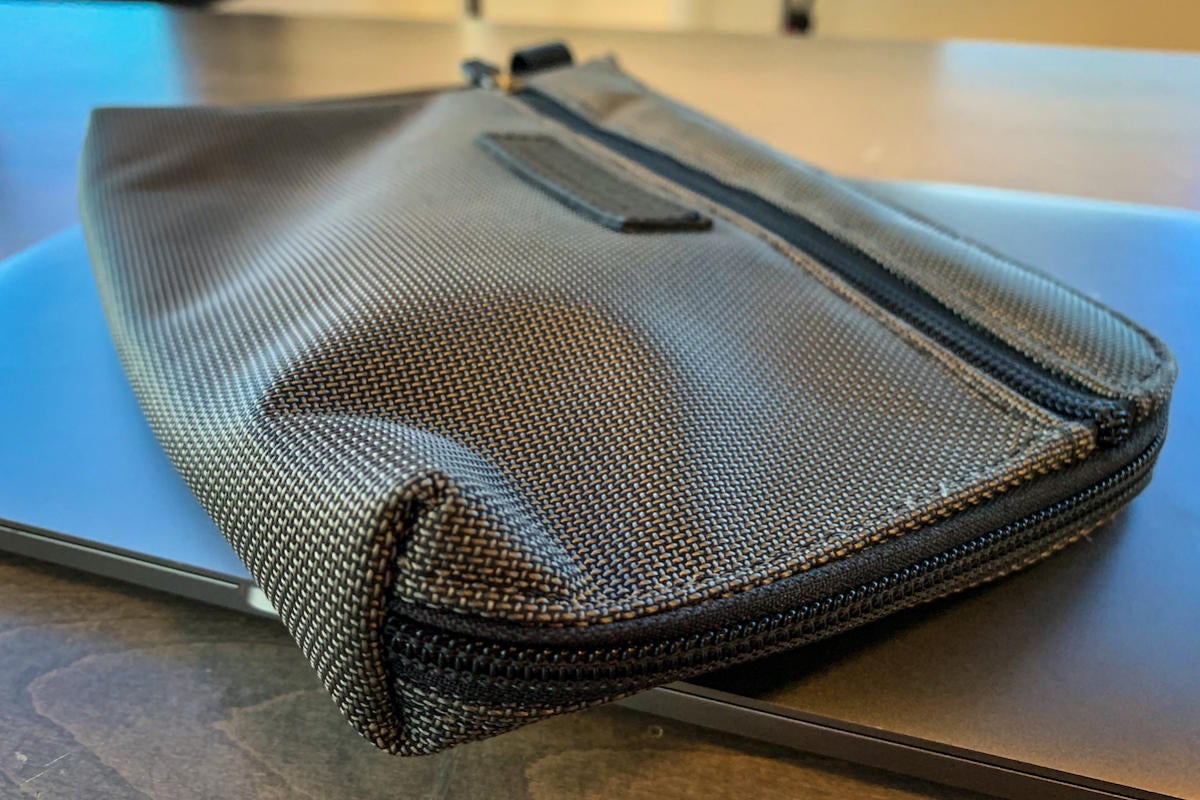 Nor is this the only attraction of the otherwise minimalist interior. Along the top, you'll also find a handy 5.5-inch slot for the first-generation Apple Pencil or the Logitech Crayon that padded with a similar (but not identical) material. You'll also find a handy slot for the first-generation Apple Pencil along the top that leaves just enough room to easily grab the pencil itself. It's also big enough to hold the Logitech Crayon.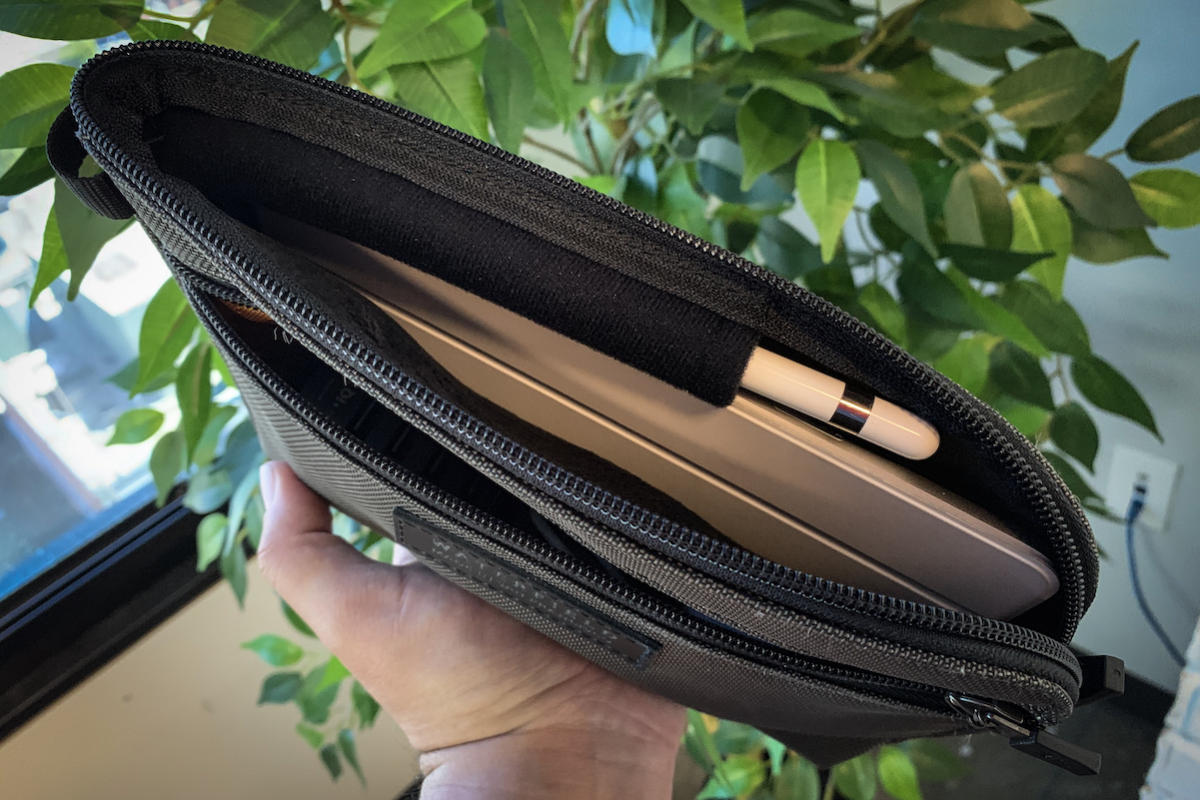 "Big" may be important, depending on where you like to keep your iPad mini, as the extra space for the Apple Pencil makes the case take up a bit more room than the tablet would on its own. The iPad mini itself measures 8 inches by 5.25 inches, while the case measures 8.86 inches by 6.34 inches. This isn't a huge difference, but it's enough to keep the iPad mini for slipping into bag pockets I was using before I started using the case. Considering the protection the case affords, though, you should be fine just slipping the whole thing into your bag's main compartment.
Bottom line
The WaterField Designs iPad mini Travel Case is a "travel case," but this is also a fine case if "travel" just means hauling your iPad mini along with you in your backpack on your daily commute. If you fly a lot, it can be a "one-stop shop" for your essentials for the flight that you can easily slip into the pocket in front of your seat. It looks good, it offers decent protection, and it's got pockets for the Apple Pencil and a few odds and ends. It's pretty much perfect.
Best Prices Today: iPad mini Travel Case
When you purchase through links in our articles, we may earn a small commission. This doesn't affect our editorial independence.