Apple's quarterly financial conference calls are always an opportunity to peer into the minds of a company that is famously tight-lipped about its intentions. And while most attempts to suss out future plans from the Cupertino-based company are met with an weary sigh and a polite dismissal, Apple is not above letting details of its own choosing slip out.
This most recent quarter was no exception and, especially when it came to the Apple product lines that aren't the iPhone. As rare as those tea leaves are, we can't help but use them as a jumping off point to theorize about decisions the company might make or might be thinking about making. So let's take a look at a few of Apple's non-iPhone product lines and see where they may be headed.
You and what ARMy?
Plenty of folks have already taken notice of Apple throwing its longtime processor partner Intel under the bus. Twice during the call, Apple executives mentioned that the biggest challenge facing the Mac product line in the March quarter was a constraint on processors. Worth noting there is the singularity of that information. Generally, Apple likes to point at several factors that have impacted a particular data point—see its repeated four-point explanation of why iPhone sales performance wasn't as bad in China this quarter. But this time it had only one, and to call it "thinly veiled" would overstate its opacity: only one company makes processors for Macs.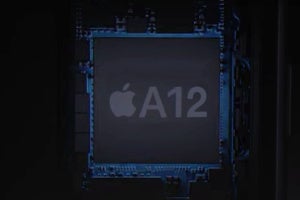 Currently, anyway. Rumors of an ARM-powered Mac have been floating around for some time, and its eventual appearance seems less a matter of "if" than "when." This frustration would seem to push that in the direction of a "soon." Apple can't be happy to see its products falling behind because of something totally outside of its control. Couple that with having to eat some crow by making an expensive deal with Qualcomm after Intel proved incapable of acting as a stop-gap supplier for 5G modems, and I have to imagine Cupertino isn't terribly enchanted with the house that Andy Grove built at present.
So here we are, a month out from WWDC, and several of the company's portable Macs are getting a little long in the tooth—especially the 12-inch MacBook, which is aching for an update and a redesign. Maybe, just maybe, this might be the perfect time to launch an ARM-powered MacBook.
Putting the "professional" in iPad Pro
After years of sagging sales, the iPad has suddenly turned into a reliable—if not quite blockbuster—product line for Apple. And it's not hard to lay a lot of that success at the feet of the iPad Pro, as Apple executives were not shy about saying during the conference call. Twice they referred to the "great customer response to our new iPad Pros." While the redesigned iPad Air, refreshed iPad mini, and inexpensive entry-level iPad all play their part, the Pro is clearly leading the charge.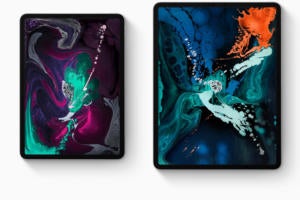 What to take away from that? Simple: Users want powerful devices, no matter their form factor. We've long passed the "can you do serious work on an iPad?" phase; now it's up to Apple to deliver a system that helps people get that work done. Improved multitasking, better ways of working with files, and support for pointing devices have all been rumored for iOS 13, and all indicate Apple getting serious about keeping the iPad's trajectory headed towards the "professional" end of the spectrum.
That's as it should be. The consumer appeal of the iPad has been long established. Now, as Apple looks to refine its vision for the device, it's time to start taking aim beyond just what users can't do to what users can't do well.
Watch and learn
For a device that has gotten a lot of flack, the Apple Watch has become a quiet, solid performer in Apple's lineup. Though it may not quite reach the "phenomenon" level that Tim Cook attributed to the AirPods, in the March quarter the Watch had the "best results ever for a non-holiday quarter."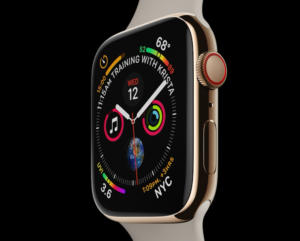 But that's only the second most interesting tidbit that Apple dropped about its smartwatch. The first is that fully three-quarters of the people buying Apple Watches are new to the Apple Watch.
Now, the Apple Watch's initial modest sales help for that adoption—unlike smartphones, the market of new Apple Watch buyers is much larger than those who are upgrading. But that uptick also means that Apple has managed to evolve the Watch's appeal from a device that seemed like a luxury to something that your average person might pick up, even without the excuse of a holiday purchase.
That bodes well for the device as it barrels on towards its fifth birthday. It may never have the mind-blowing sales performance of the iPhone, but what will? The Apple Watch stands to be a perfectly respectable product line, and when you fold in the Mac and the iPad, these three products make up around a quarter of the company's revenues—and there's a lot of room to grow.