Spring has sprung, and with it comes the onslaught of tech companies announcing the latest updates to their products. This week, it was Google's I/O keynote that took the main stage, as the Mountain View company catalogued all of the new devices, features, and promises it had targeted for 2019.
Many of the features that Google talked about were a clear attempt to catch up in areas where Apple already excels: privacy, for example, or distribution of security updates. I'm not about to suggest that Apple needs to crib from anybody, but the whole purpose of competition is to drive innovation.
With that in mind, I've laid out three areas that Google touched on during its keynote where Apple might benefit from following the lead of one of its most prominent frenemies.
Assist me assist you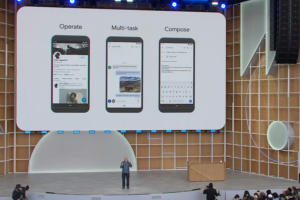 One place where Google has focused a lot of attention in recent years is the development of its virtual assistant titled, aptly, Assistant. During its I/O keynote, Google spent a lot of time demonstrating its "next-generation Assistant" that greatly increases the speed of queries on a smartphone.
While that speed is impressive on its own, it's even more so when combined with the already existing "continuous conversation" feature that lets you make several queries in a row without having to use the "Hey Google" wake word multiple times. Speed and lack of interruption is crucial when it comes to a virtual assistant, but so too is another choice that Google made here: unlike Siri, Google Assistant doesn't co-opt the entire smartphone's interface when in use.
Siri on iOS right now is modal, like those old dialog boxes in the classic Mac OS. When Siri is working, you can't do anything else with your device. This can often lead to the use of Siri feeling adversarial to using the rest of your smartphone, since you have to choose one or the other—and users often end up choosing their smartphone screen, because, frankly, it's usually faster and more efficient.
But the future of virtual assistants is, as with human assistants, multitasking. Two brains are, after all, better than one, and if your virtual assistant can be handling a task—for example, as Google demoed, looking up flight information—while you continue whatever you were doing, then we move the needle farther towards the technology being a help and not a hindrance.
Smart home hub with screen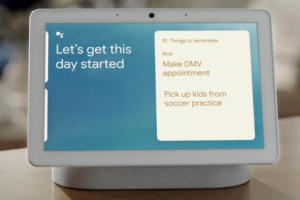 On a whim, I recently picked up a Google Home Hub, and I've found myself remarkably impressed by the device. It's Google's first smart speaker with a screen, and it's proved to be a well-designed device that uses its screen to good effect, unlike other entries in the space. The visual displays of weather, calendar info, and timers are often a better way of presenting the information and, in its spare time, the Home Hub really does make an attractive digital photo frame. Google apparently agrees, too, as it this week announced plans to roll out a larger version with a camera in the coming months.
Frankly, it's convinced me that Apple's next take on a smart home device should include a screen. (The undulating display on the top of the HomePod doesn't really count.) That's especially that case if, as now, the HomePod refuses to answer most complicated queries that Siri on iOS would display as visual answers. I understand that Apple has prioritized audio with the HomePod, but it's certainly not the only use case for smart assistant technology.
If nothing else, adding a screen would also help improve the user experience of the HomePod which is, hands down, the worst amongst all the smart speakers I've ever owned. (And I've owned quite a few.) For a company that's so good at touchscreen devices, the HomePod falls notably short of the mark.
Oh caption, my caption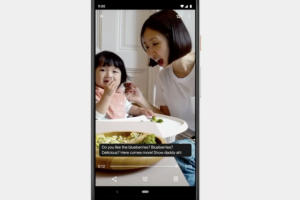 Accessibility is one place that Apple has done incredibly well over the past decade, especially on its mobile devices. The company realized early on how transformative the technology could be for those who have challenges with vision, hearing, mobility, and so on, and it delivered features that really make a difference in people's lives.
But one place that Google has beat it to the punch is with its new Live Caption feature, which automatically generates captions for any video you play in any app, including live video calls. The caption generation is all done automatically on your device, meaning it'll even work when you're in Airplane Mode.
Apple actually does have a feature like this, but it's buried within its Clips video app and only works for video you record. In the few times I've used it, that Live Titles capability has been okay, but not great. But it would certainly make a solid jumping off point for a similar feature throughout the operating system, and would be a nice addition to Apple's accessibility tools.