At its annual I/O developer's conference on Tuesday, Google took the wraps off a pair of brand-new phones that are Pixels through and through. They've got big screens, great cameras, and all-day battery life. They run the latest version of Android and promise three years of updates. And they have a headphone jack.
But the Pixel 3a and 3a XL aren't $900 phones—they're cheaper than Apple's iPhone 7. Google has built a pair of handsets that retain the heart of their flagships but dispense with the luxury. In short, they're Pixels for those who can't afford a Pixel 3. Apple should follow suit.
I'm not talking about throwing a new processor in the iPhone 8 as has been rumored. What Google has done with the Pixel 3a is craft an entirely new phone that delivers the core Pixel experience at a significantly lower price. There's no confusion or cannibalization: it's a cheaper phone with clear sacrifices. It's not an iPhone XR, it's a better class of iPhone SE.
A bargain at half the price
Apple may technically offer a less-than-premium handset in the iPhone XR, but the Pixel 3a goes a step further. At $750, the iPhone XR could hardly be classified as affordable, but the $399 Pixel 3a is straight-up cheap. Even when Apple did sell a new iPhone at this price in the $399 iPhone SE, it wasn't really a cheaper version of the top-of-the-line iPhone. It was a repackaged iPhone 5 in an iPhone X world. And it had to go.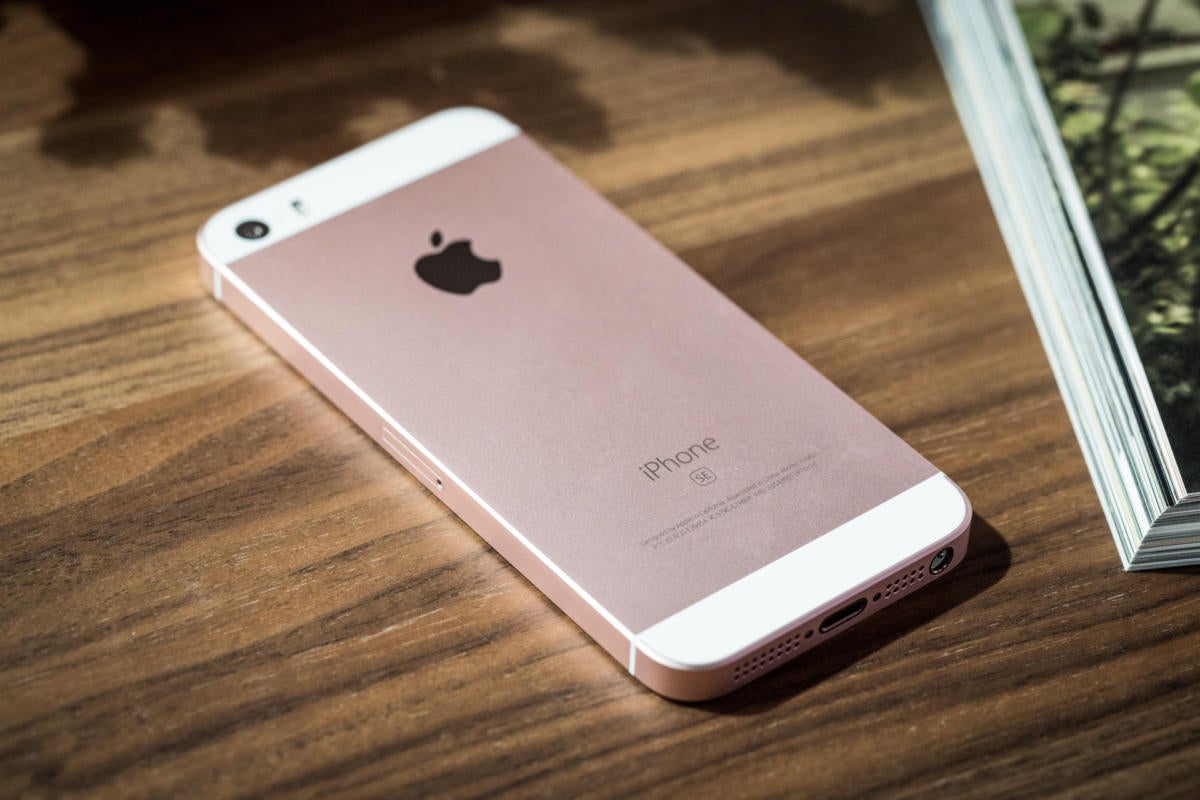 The problem is, Apple hasn't truly replaced the iPhone SE. Sure, it sells an iPhone 7 for $449 and an iPhone 7 Plus for $569, but that's hardly a substitute. What made the iPhone SE such a great phone wasn't its 4-inch display or retro design. It was that it was an inexpensive iPhone that wasn't old. At the time of release, it had the same A9 processor as the iPhone 6s, along with several features the iPhone 5s didn't have: a 12 megapixel camera, NFC sensor, a second-generation Touch ID sensor, and a new rose gold color.
When the iPhone SE was retired last year, it was hopelessly outdated and cramped. The chip was several generations old, the camera lacked any of the modern portrait features, and the screen was barely able to keep up with iOS 12's new navigation. Whatever was special about the iPhone SE was long gone, and Apple's decision to kill it came as a surprise to no one, especially since in the wake of the iPhone XR launch.
But Google has shown with the Pixel 3a that $399 phones don't have to be miss out on the latest features to keep their price down. At half the cost of the Pixel 3, the $399 Pixel 3a more than holds its own against the $799 Pixel 3, but both justify their price tags. For the extra money, you get a faster processor, wireless charging, water resistance, a dual selfie camera, and premium materials, but the cheap one still has what matters most. And it could be the same with a new iPhone SE. Here's what I'm thinking:
Display: 5.5-inch 1920-by-1080 "Liquid Retina" LCD Processor: A12 Bionic RAM: 3GB Storage: 64GB/128GB Rear camera: 12MP, f/1.8, OIS Front camera: 7MP, f.2.2 Biometrics: Touch ID
Design-wise, it could look be a trimmer iPhone 8, with the fingerprint sensor on the back or built into the power button. The back would be plastic instead of glass, and it would include all of the computational photo tricks in the XR. At $450, that would be a killer iPhone for people who can't or just don't want to afford an iPhone with a notch. Apple wouldn't have to worry about eating into iPhone XS sales, not that it would need to keep around the old models anymore. The choice would be clear.
An 'a' for effort
What makes the Pixel 3a special is that Google isn't merely selling last year's phone at a discount, like Apple does. The 3a starts with the Pixel's strengths and wrap them in a less-premium case with downgraded but still respectable specs. Anyone who buys Pixel 3a won't mind the loss of wireless charging and water resistance, and they won't miss the 3 XL's notch or the extra speed in the Pixel 3. All they'll care about is that they're getting one of the best smartphone cameras they can but for half the price of most flagships. And that will only strengthen the Google and Pixel brand.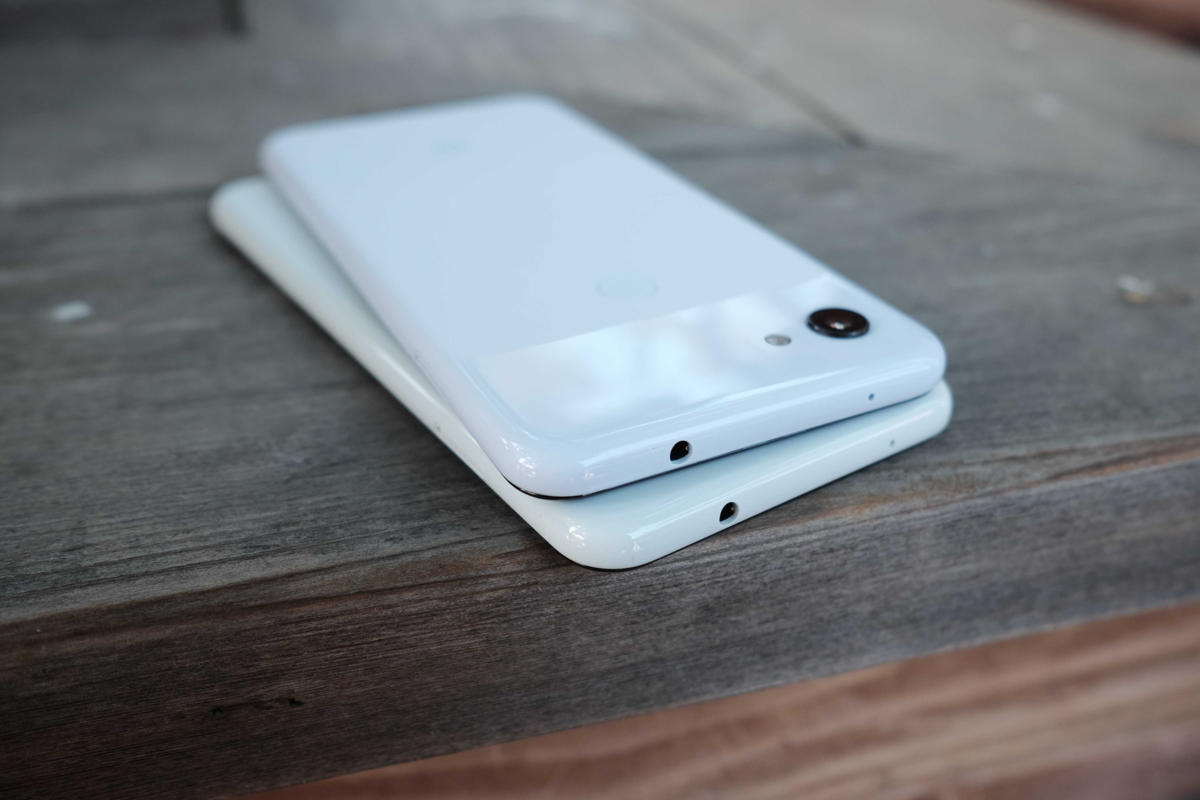 Apple could do it too. If it can pull off a $749 iPhone XS in the XR, then it can make a new $399 or $499 iPhone SE that doesn't merely recycle a boring old design—I don't want an iPhone 7 or an iPhone 8, I want something new.
As iPhones have gotten more expensive, sales have leveled off, and a new iPhone SE could be the thing to get them moving again. Google has shown us that it can be done. Now it's Apple's turn.