We're doing a special edition of the show where we feature your hot takes from the Macworld social media feeds. The hot takes are your reactions to Macworld stories and other happenings in the world of Apple. We'll share what you wrote, and Leif and I will offer our thoughts.
As a reminder, you can comment or ask questions via Twitter (@macworld), on Facebook, or through email at podcast@macworld.com.
Here's how today's show will work.
We'll explain the subject at hand. If the hot take is a reaction to the article, we'll offer a brief summary and the point of view of that article. If the take is a reaction to a recent event, we'll explain what happened.

We'll introduce the hot take with the poster's name and where it was posted, either on Twitter or Facebook.

We'll read the hot take and then we'll discuss.
This is episode 651 with Leif Johnson and Roman Loyola.
Listen to episode 651
Below are the hot takes on the show.
Apple should bring back the iPhone SE
Our first topic and set of hot takes is in reaction to an article we posted about how Apple should use the new Pixel 3a as inspiration for a new iPhone SE-type phone. The Pixels 3a is Google's new affordable phone, with a starting price of $399.
From @mkguitar and @SAULOCHONAY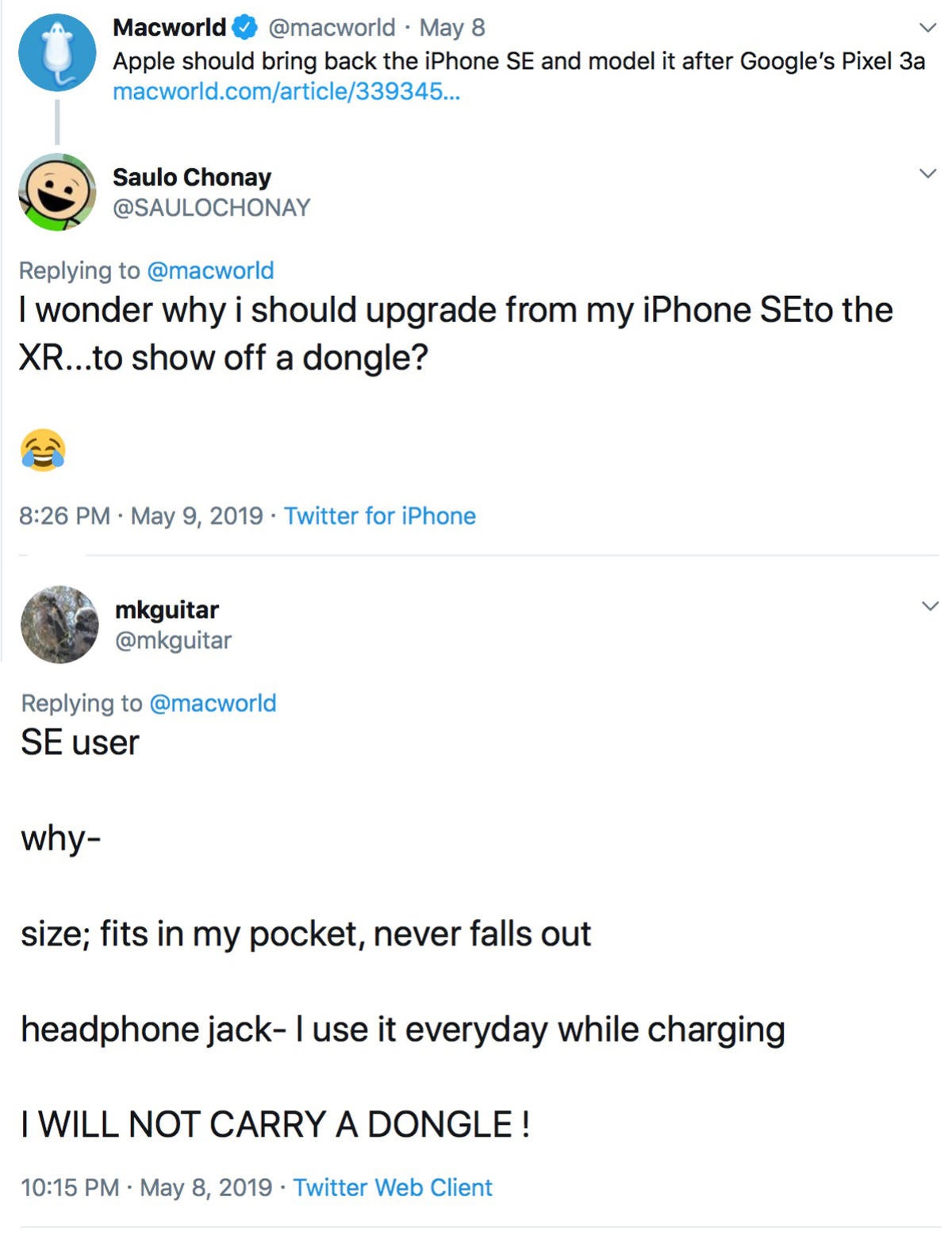 From Brian McMichael and Gangus Green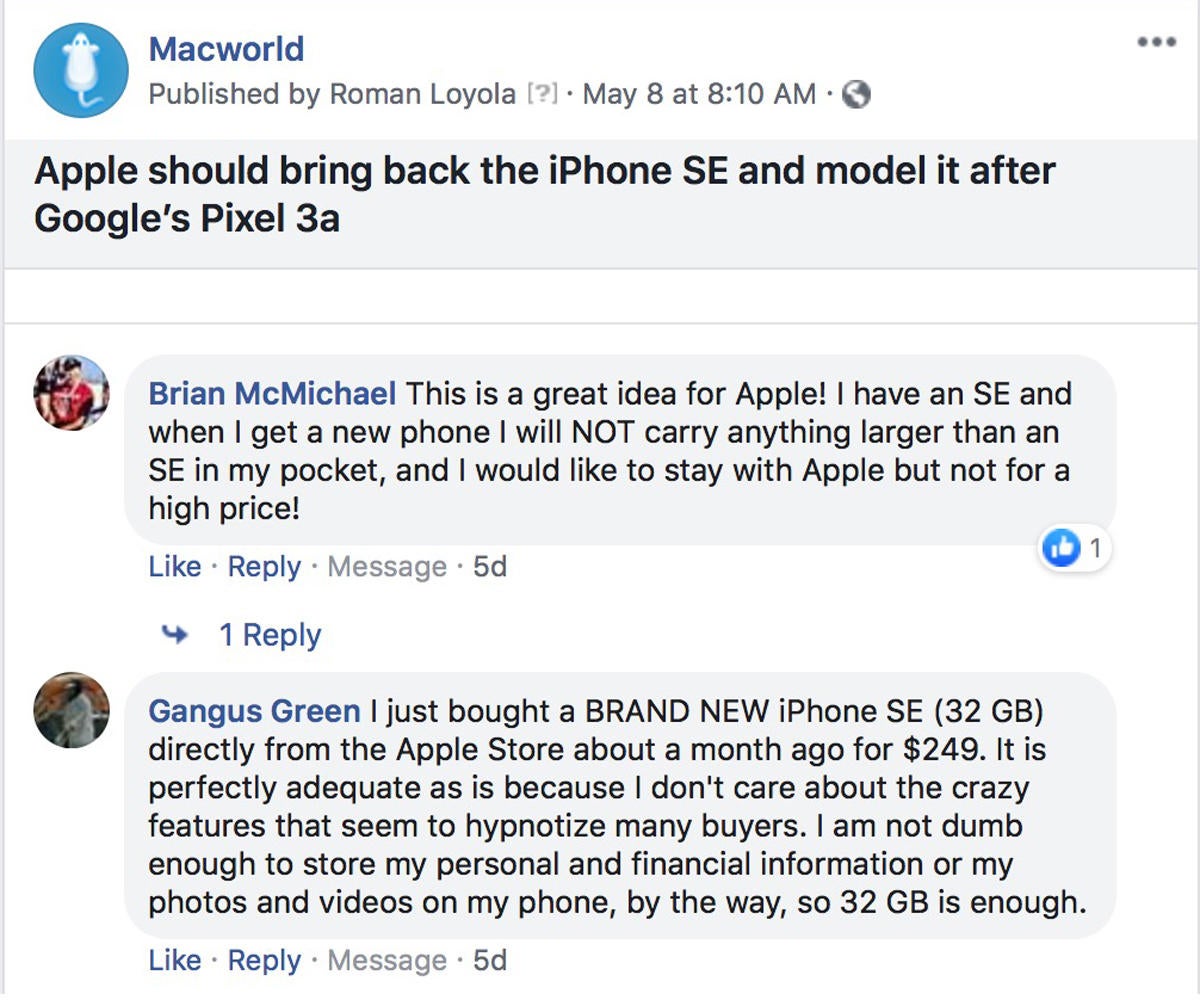 Apple TV on Samsung TVs
Apple released its new Apple TV app last Monday, and among the devices that support the new app are Samsung Smart TVs, which means those TVs won't need an Apple TV to access Apple's service.
From @Dave_Enna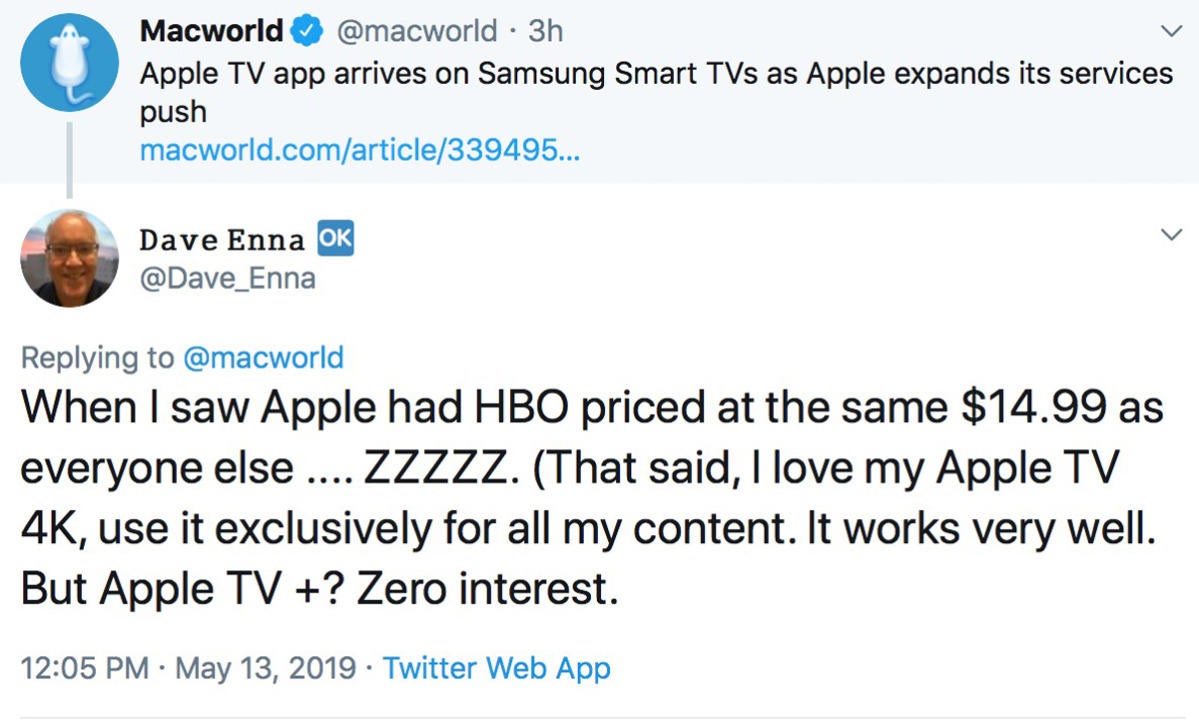 Beats Powerbeats Pro review
In our review of the Beats Powerbeats Pro, we say that they sound better than Apple's popular AirPods. One Macworld reader has a possible way to make the AirPods sound better.
From @ntsdevenport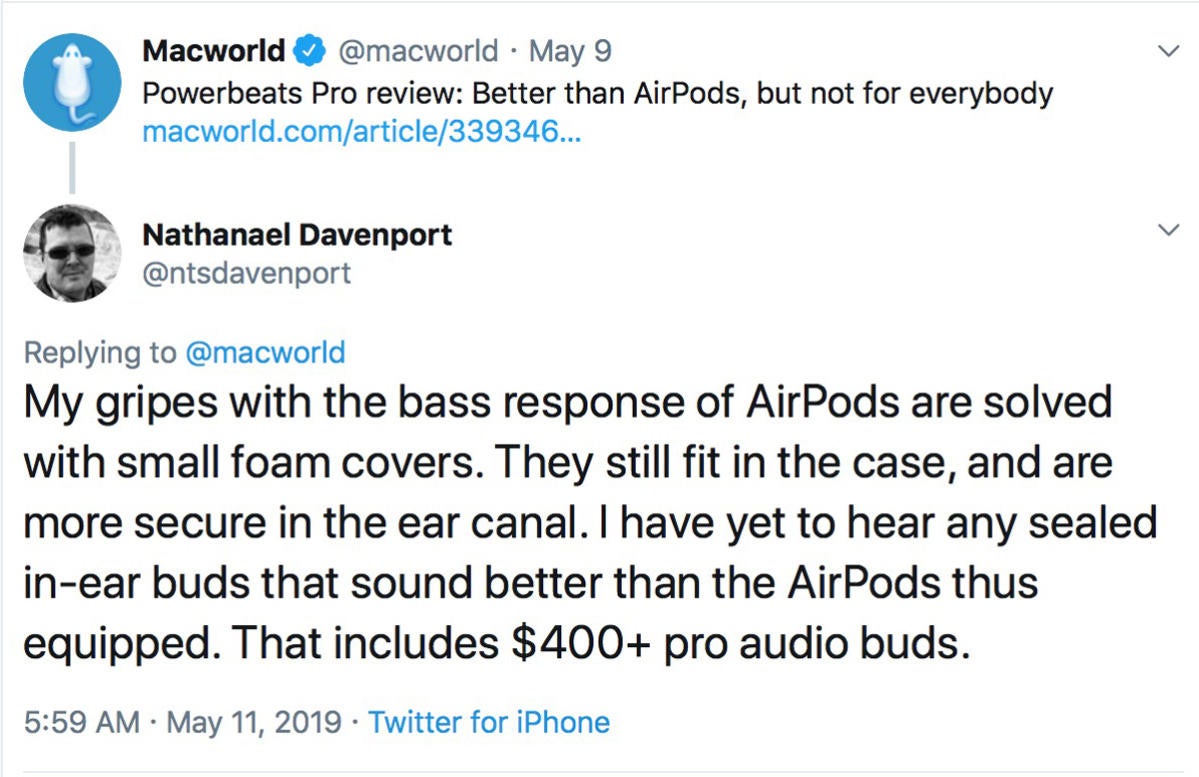 Google I/O and its new privacy announcements
Google has its developers conference last week, and during the company's keynote, it made a point about how the company takes your privacy seriously.
From Lars Andersen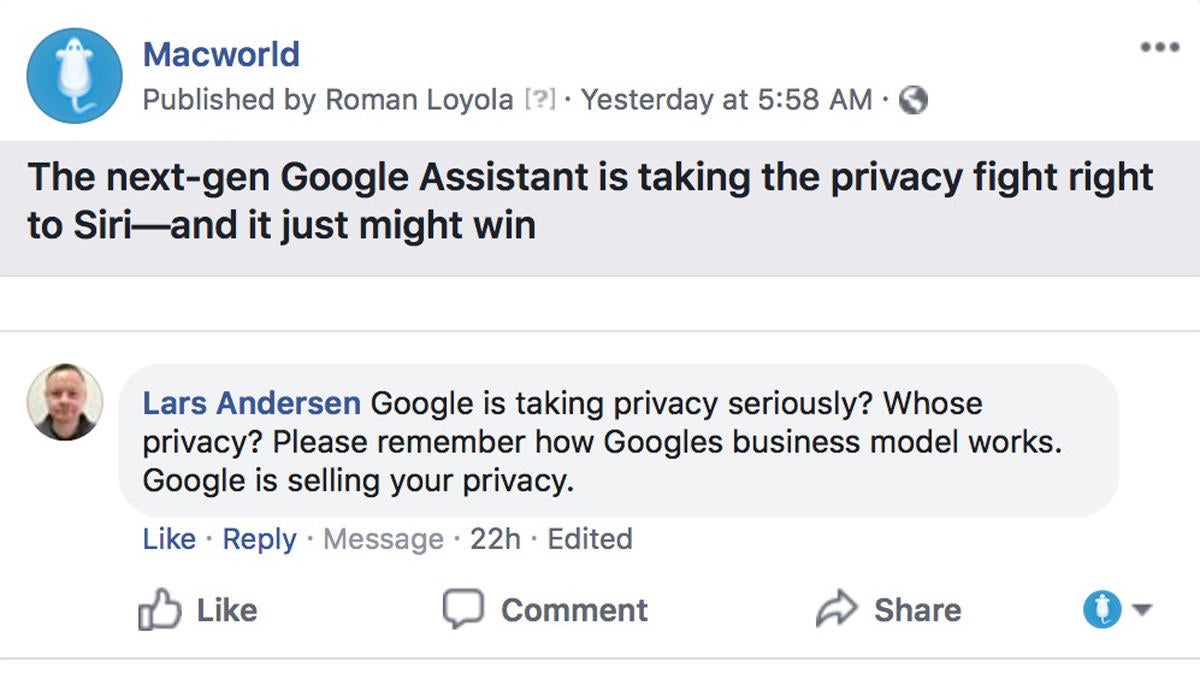 Tim Cook's existential failure
A recent Inc article criticizes Apple CEO for, basically, not being more like Steve Jobs. The Macalope has a takedown of Inc's article, and a reader has a thought, as well.
From Mark Fearing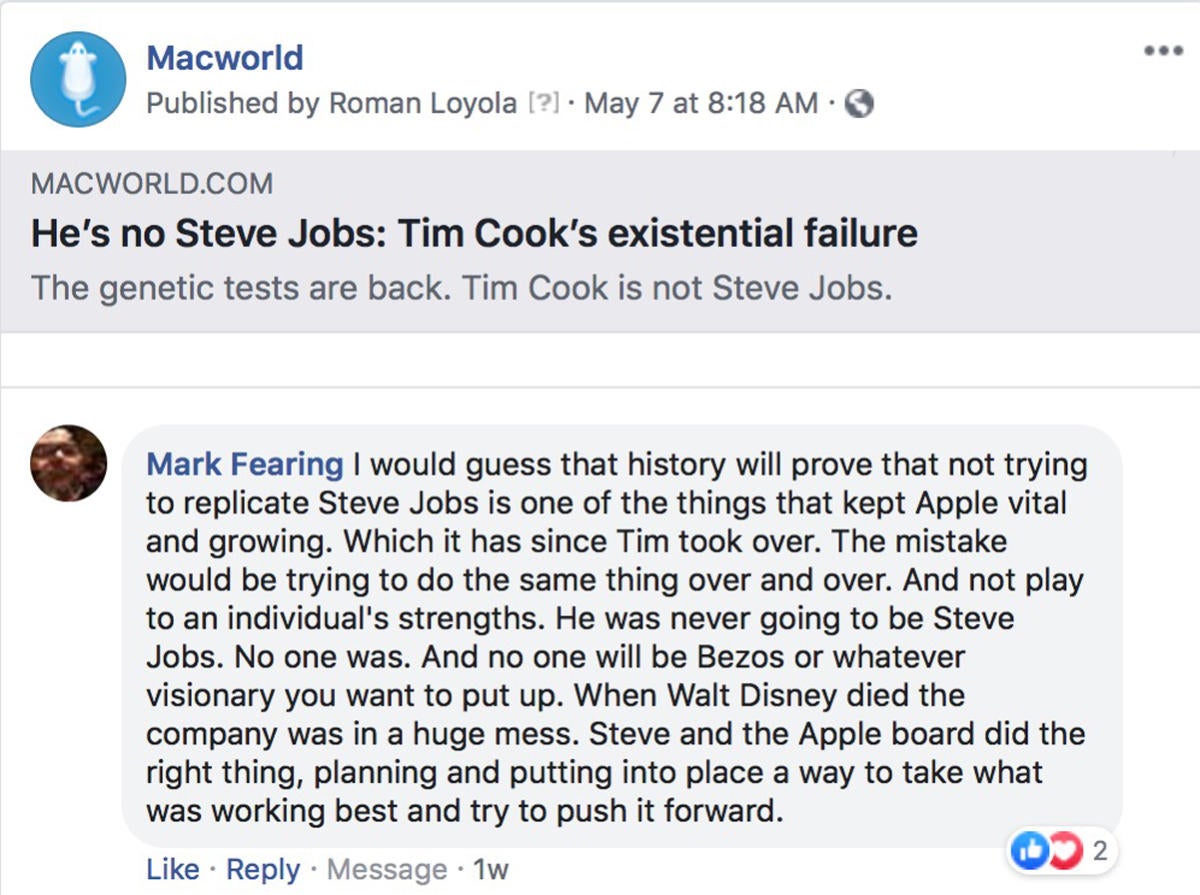 How to subscribe to the Macworld Podcast
You can subscribe to the Macworld Podcast—or leave us a review!— right here in iTunes. Or you can point your favorite podcast-savvy RSS reader at: http://feeds.soundcloud.com/users/58576458-macworld/tracks
The Macworld Podcast is also available on Spotify.
To find previous episodes, visit Macworld's podcast page or our home on Soundcloud.