Apple doesn't participate in a lot of outside developer conferences; at least, not as a presenter. So it's unsurprising that a small presentation from Apple at the Transact conference (which focuses on the electronic transactions industry) flew under the radar.
But what Apple announced there may change the way we pay for stuff. It could make Apple Pay and your iPhone a much more common way to pay for everything from vending machines to parking meters—essentially anything where you don't visit a register with a point-of-sale system.
Apple Pay Everywhere
One of the rumored features of iOS 13 is a big expansion of NFC tools for developers, expanding the Core NFC framework's ability to read NFC tags of various formats. Currently, an iPhone can only read an NFC tag (those little "tap your phone here to do something" areas) if it contains data in the NFC Data Exchange Format (NDEF). This will be expanded to allow devs to read ISO7816, FeliCa, or MiFare formats, too. Or so the rumor goes. That means developers can write apps that make your iPhone work with way more NFC tags in way more places. But that's just the beginning.
In late April at the Transact conference, Apple announced coming support for new NFC payment capabilities. As reported on Twitter by developer Steve Moser, Apple is adding the ability to unlock your phone, tap on an NFC tag, and pay for something directly in Apple Pay. Sometimes even without installing an app first.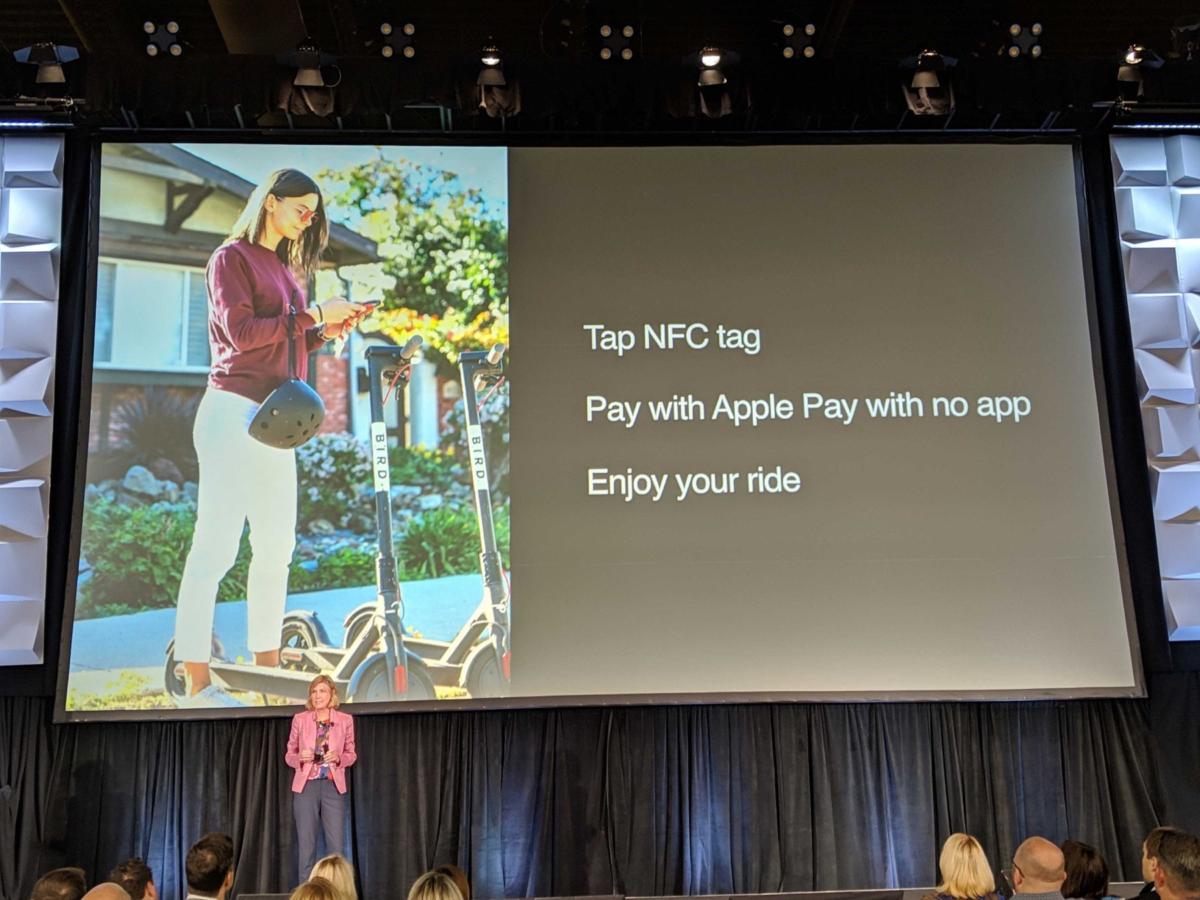 Those rentable e-scooters? They're a lot less tempting when you realize you have to download an app and sign up before you can take your first ride. Imagine if you could just unlock your iPhone, tap on a scooter, pay with Apple Pay, and start riding without ever needing to install an app.
NFC-enabled parking meters are everywhere, but you have to download and install a special app first. Then open the app, and either type in a posted location code or tap your phone on the NFC tag to enter it. How convenient would it be to simply tap, set the desired time on the webpage that pops up, pay with Apple Pay, and walk off? You could revisit the webpage at any time to extend the time, too.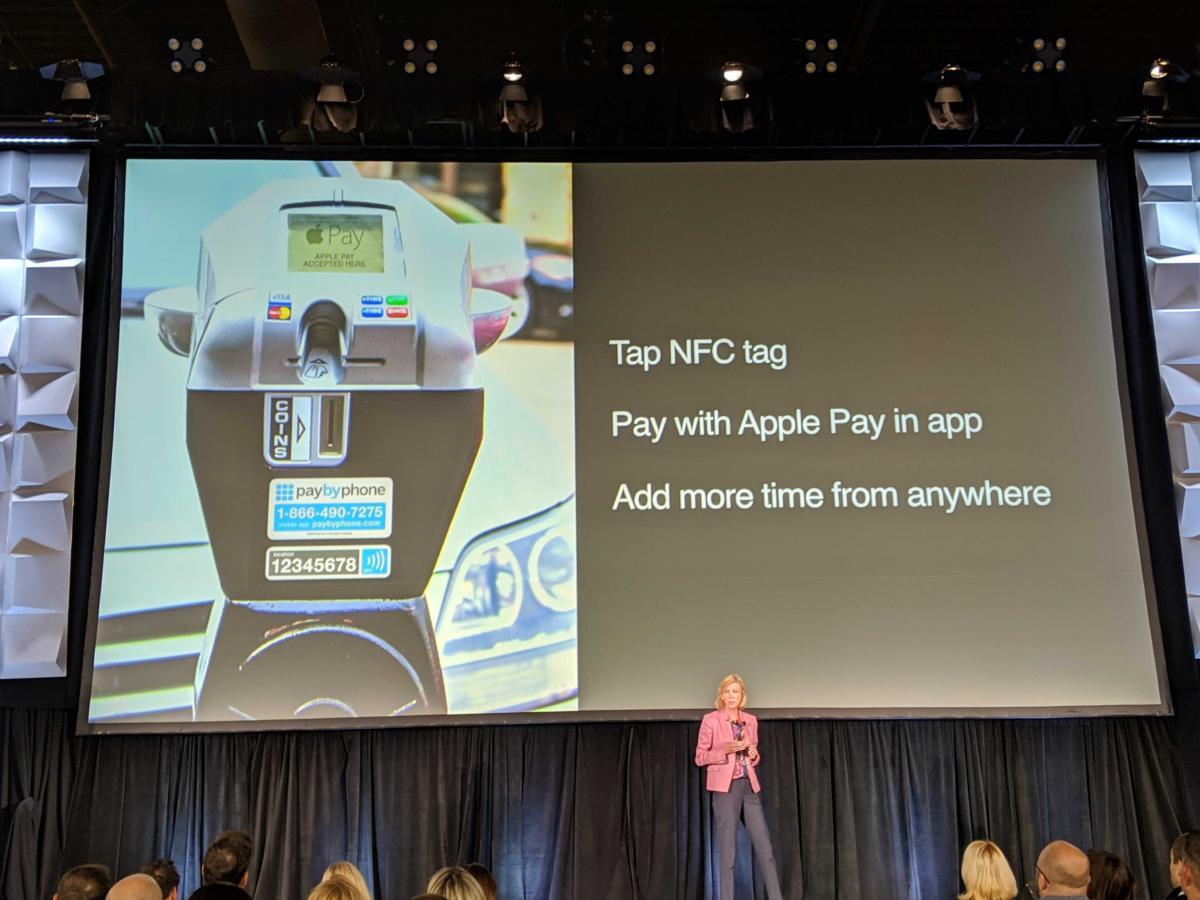 This makes self-service shopping via vending machines, small kiosks, or upscale bodegas much more appealing. What if you can tap on a store display to add something to your cart, check out, and walk off without visiting a register first (even a self-checkout one)? As with many stores these days, someone would likely check your receipt on the way out as a form of loss prevention.
Just tap and go
Apple is reportedly working with Bird scooters, Bonobos clothing, and PayByPhone parking meters in its first wave of initial vendors. It's not hard to see the idea extended to a wide variety of contactless payment platforms. From pop-up boutiques to vending machines, there are still lots of situations where a traditional point-of-sale system is either not offered, or temporary enough not to include support for Apple Pay. Or, payment that is conditional, like variable lengths of time in a parking garage or bike rental.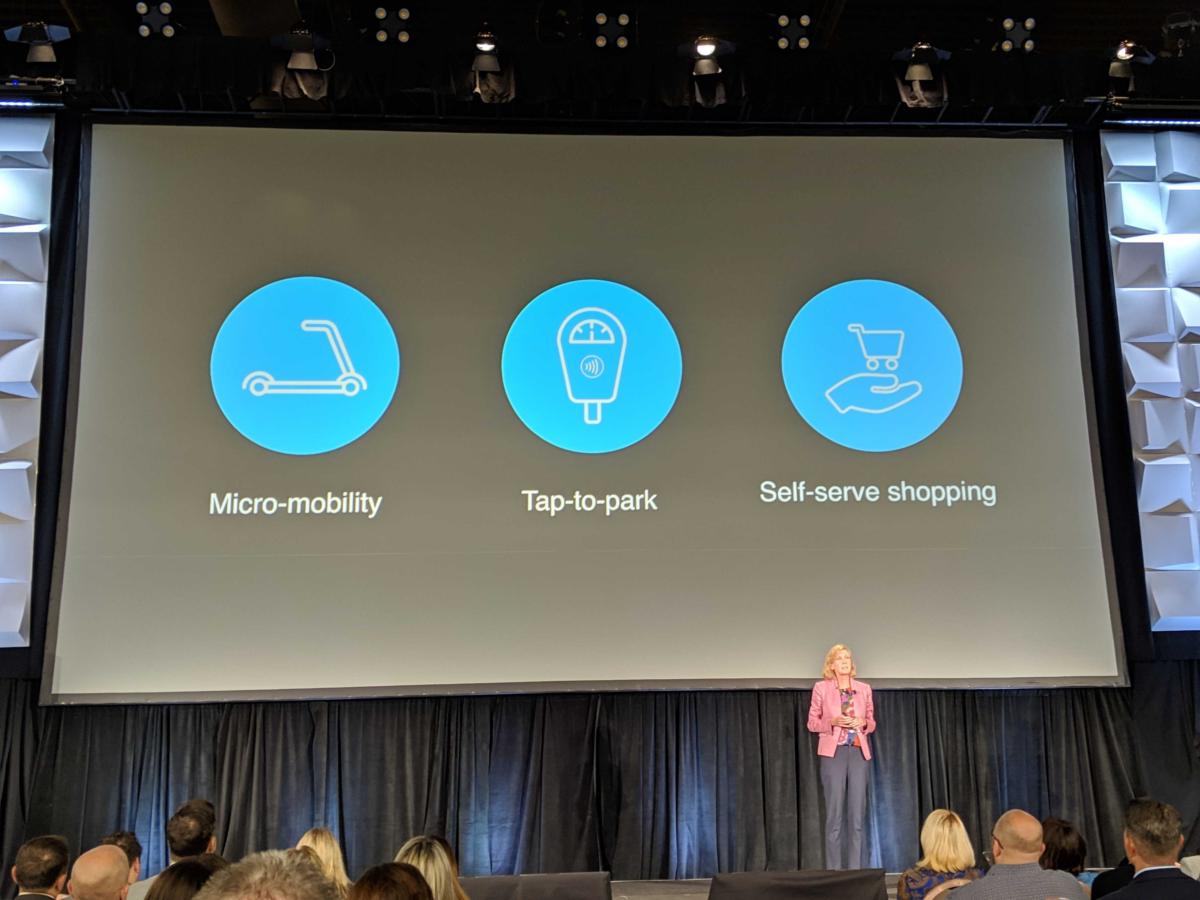 Apple aims to make it much easier for these sort of businesses to take Apple Pay, while making it more convenient for users to pay for things without loading up their phones with dozens of apps they may only use once or twice.
What seems like a rather small, nerdy announcement about NFC support for developers hints at a much broader vision for Apple Pay. It's not just a faster and safer way to pay at a register. It's not just a faster and safer way to pay on the web or in apps. It's a faster, safer way to pay for everything, even those things that you keep a pile of loose change around for. If you pay for anything, anywhere, Apple wants you to be able to use Apple Pay to make it faster, simpler, more private, and more secure.
Apple's even planning a system that lets vendors add loyalty cards to your Apple Wallet via NFC. Instead of filling out a big form in the store and waiting for a physical card in the mail, you can tap your phone and presto! The loyalty card's in your Apple Wallet. Dairy Queen, Panera Bread, Yogurtland, Jimmy John's, Dave & Busters, and Caribou Coffee are all on board.
Of course, it also happens to make that Apple Card more attractive, and makes it even harder to break free from the Apple ecosystem. We'll likely hear more about the expansion of NFC support and Apple Pay at WWDC in early June.