The Apple Watch is a marvel of miniaturization and can do so much. It's no wonder it's the most popular watch in the world. But the tiny display and simple controls don't leave a lot of room for tutorials and explainers.
Many of the best, most useful features and controls for the Apple Watch are, not exactly hidden, but at least hard to discover.
Take screenshots
Want to brag about that epic workout session or high score in an Apple Watch game? Taking a screenshot on your Apple Watch is simple. Just press and hold the side button and tap the digital crown (you can usually trigger it by simply tapping both buttons at once, which is easier since they're on the same side of the watch).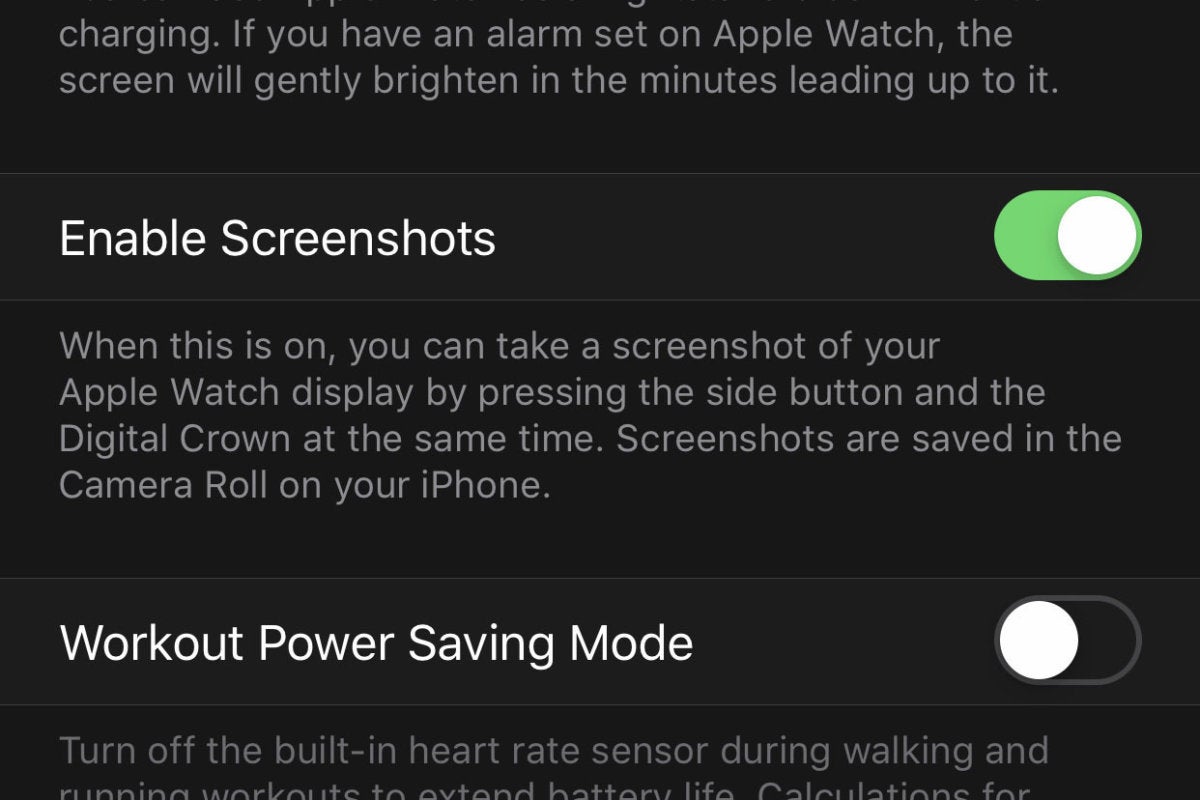 Your screen with flash, and the screenshot will appear in your Photos library on your iPhone (and your Mac, if you're using iCloud to keep everything in sync).
First, you'll have to enable this in the Watch app on your iPhone. Go to the My Watch tab, tap General, then scroll down and toggle Enable Screenshots.
Switch to List View
Finding that hexagonal grid of circular, unlabeled app icons a little hard to navigate? You can switch it to a list view! Just force touch (press firmly) on the grid, and you'll be presented with options for grid view or list view. The list view is easier is alphabetical, labeled, easier to swipe through, and has larger touch targets. Try them both to see which you prefer.
Turn on fall detection
If you have an Apple Watch Series 4, it can detect when you take a hard fall and automatically notify your emergency contact, or even call emergency services if you don't move.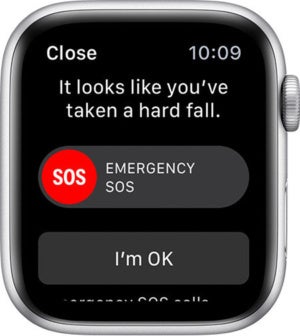 It's a handy feature for everyone, but it's only enabled by default if you've entered your age when setting up your Apple Watch and said you were 65 or older.
If you're under 65 and want to enable it, head to the Watch app on your iPhone, and in the My Watch tab, tap on Emergency SOS. Here you can toggle Fall Detection, and you'll find a link to edit your emergency contacts, too.
Cover to turn off display and mute
If your watch face has woken up but you want to make it dark again, quickly cover the entire watch with the palm of your hand.
If you got an alert and you want to silence it, and enable mute so alerts don't make sound, hold your palm over the watch face for three seconds or so. You'll feel a tap to let you know it's muted.
This may be disabled in your Apple Watch settings. To turn it on, open the Watch app on your iPhone. In the My Watch tab, tap on Sound & Haptics. You'll find the toggle there.
Send a call to voice mail
Got a call coming in and don't want to answer it? Double-tap the side button (not the digital crown) to send a call straight to voice mail. It's the same as double-tapping the side button on your iPhone.
Answer an incoming call on iPhone
When a call comes in, swipe up instead of hitting the hang up or answer buttons. Tap Answer on iPhone. That will answer the call so you don't miss it, but place it on hold on your iPhone. Tap the green button on your iPhone to answer the call.
Double-click the crown to switch to the last app
Hop between your current app (or the watch face) and the last app you had open by double-tapping the digital crown. It's just like double-tapping the Home button on iPhones and iPads that have one.
Clear all notifications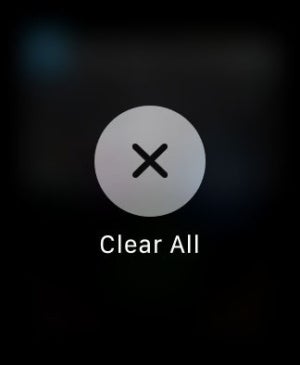 You swipe down from the top of your Apple Watch display to see our notifications, just as you would on your iPhone.
If you have a bunch of them and don't want to swipe them each to the left, one by one, in order to clear them out, you can clear them all at once.
Just force touch (press firmly) on your big list of notifications and you'll see a big Clear All button.
Send your location in a message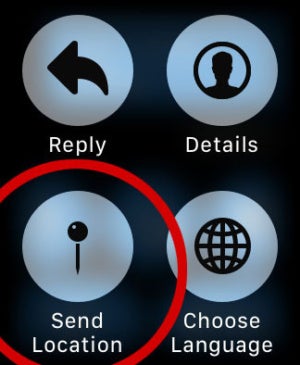 You're busy running errands and late for dinner, so your spouse sends you a message: "Where are you?" Now you've got to put your basket down and peck out a reply. Or maybe not.
In the Messages app, with a conversation open, force touch (press firmly) for a number of options, including one labeled Send Location. Tap on this to send your contact a quick map showing where you are.
Since messages pop up automatically on your watch by default, this is a fast and easy way to reply to those "where are you?" requests.
Make the screen easier to read
If you don't have very good eyesight up close, an Apple Watch can sometimes be a little tricky to read. Here are a couple of options that can help.
In the Watch app on your iPhone, under the My Watch tab, tap General, then Accessibility. You'll find a Bold Text toggle that should make text easier to read (your Apple Watch will have to reset first).
If you need more, tap on Zoom and enable that. You use it by double-tapping your Apple Watch with two fingers, and then panning around the zoomed-in screen with two fingers.
Find your iPhone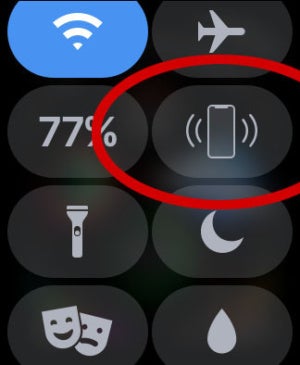 Can't find your phone, but know it's around here somewhere? As long as your Apple Watch is within range (it has a connection to your iPhone), you can find it easily.
Swipe up to show the the control panel. Tap the Ping iPhone button and your iPhone will emit a sound at full volume. Tap and hold the Ping iPhone button and your iPhone will also flash, making it easy to find in the dark.
Customize your workout displays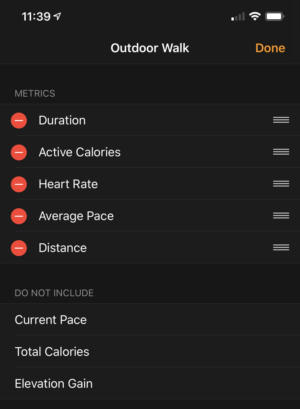 When you start a Workout on your Apple Watch, it shows a series of stats like heart rate, active calories, duration, and so on. You can actually customize and reorder this list for each individual type of workout!
In the Watch app on your iPhone, go to My Watch > Workout > Workout View. Tap on the workout you want to edit from the list, and tap Edit in the upper right. You can add, remove, and reorder the metrics that will be displayed on your Apple Watch during that workout.