Apple's Worldwide Developers Conference is still more than a week away, and as usual the internet is rife with posts predicting what we'll see—or what people would like to see (including this one)—during the next big Apple keynote.
But even with a two-hour song and dance, Apple can't show off everything that it's working on. Not only because there's simply not time, but also because not everything the company's actively developing is ready for prime time. Some things just won't make the cut, inevitably spawning a deluge of posts about "I can't believe Apple didn't show off [X]" or "No [Y]? Lame!" or the ever-popular "Apple is doooooomed."
Let's nip some of those in the bud by running down a quick list of things that Apple probably won't devote stage time to in San Jose. Next week, circle back for the predictions about what Apple will talk about.
Non-Mac hardware
WWDC can be a hard event to pin down in terms of hardware. Some years you get iMacs and iPads, other years you get nothing of all. But I can say with some conviction that if you're expecting Apple to release an update to your favorite device and that device doesn't have "Mac" in its name, well, this probably isn't when it's happening.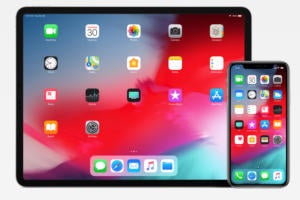 Perhaps most obviously that means no new iPhone. I know, I know: you weren't even thinking it. Even setting aside that the iPhone is now a device that gets launched in the fall, the complete lack of the supply chain leaks that now seem to always accompany a new iPhone's production reinforces that no new smartphone is imminent.
A release of new iPads also seems unlikely as the company revamped the low-end of its tablet line this spring, while new Pro models arrived only last fall. All of those were too recently revised to be updated this soon. Certainly on rare occasions, the company has updated devices in less than a year, but this doesn't seem particulary likely this time around.
And while the latest version of watchOS will no doubt get some love onstage, don't expect new hardware on that front either. After letting the original Apple Watch mature for a year and a half, the company has shown that they're pretty comfortable with a yearly fall update cycle for the smartwatch.
Likewise, the Apple TV set-top box and the HomePod. While both could get some software improvements to their operating systems, neither seems well-targeted towards WWDC's primarily developer audience to merit discussion here.
And, though it does have "Mac" in the name, this past week's speed bumps to MacBook Pros provides pretty ironclad evidence that no further updates to the company's professional laptops are waiting in the wings.
Non-game services
Apple spent a lot of time talking about services at its March event, and with that much time dedicated to them, it's hard to believe the company will be devoting a lot of energy to the same subject during its next keynote. (With the potential exception of Apple Arcade—more on that next week.)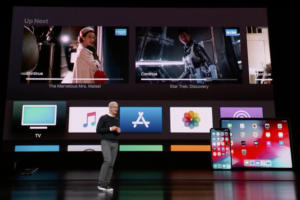 That's definitely the case with the TV+ service. Apple showed off exactly what it wanted to at its March event—even if that wasn't what many wanted to see—and WWDC isn't the right venue for further streaming TV announcements. While I wouldn't rule out a reminder of the fact that TV+ is coming later this year, expect the real focus on the company's streaming service to come this fall.
The same goes for News+, which will likely get some touting of its successful launch (it doesn't really matter what the metrics are; Apple will of course find a way to describe it as a success) and possibly small improvements to the apps tied to software updates. Don't look for the company to change, for example, its subscription business model this soon after launch.
Pies in the sky
While WWDC is always an opportunity for Apple to take a macroscopic look at its business, the company has also proved that it can hold an event at pretty much any time it pleases and get plenty of press. So while there are perpetual rumors that it's working on fantastic new products like augmented-reality glasses or a self-driving car, WWDC isn't the place for those. More to the point, Apple simply isn't ready to show off those projects yet.
While more recent Apple products have been the subject of early announcements—the HomePod and Apple Watch, for example, were both discussed well before they were available—both of those devices were the subject of increasing rumors leading up to their respective announcements; no such imminent buzz has circled around any of Apple's current far-off projects. There's no reason to spend time on them, especially when there's no shortage of real, substantive announcements to discuss.
A personal note
Finally, on a rare personal note, this week marks my 200th Stay Foolish column, which debuted back on April 30, 2015. How long ago was that? Well, in my very first piece, I speculated about Apple's forthcoming TV streaming service, which of course still hasn't officially launched as of this writing. (That first column also contained an oh-so-timely Game of Thrones reference to boot.)
It's been a delight writing this column every week for the past four years, and a big part of that is all of you out there who continue to read it, tweet me with thoughtful feedback, and discuss it on podcasts and blogs. Thanks for reading, and here's to another two hundred (at least).