On the show, we talk about the new MacBook Pros and we preview Apple's WWDC19 by talking about what could happen with the Mac and the company's services. Plus, Jason Cross will show us how an Apple Watch tip, and we'll wrap up the show with your hot takes from the Macworld social media feeds.
This is episode 652 with Jason Cross, Leif Johnson, and Roman Loyola.
Listen to episode 652
News
Here are articles for more information on the news we talked about on the show.
Feature discussion: The Mac and Apple services at WWDC19
Apple's Worldwide Developers Conference start on June 3, and it promises to be a really big show, with lots of new stuff for Apple to show. On the show, we talk about what Apple may have in store at WWDC for the Mac and its services. Next week, we will talk about iOS, the iPhone, and the iPad at WWDC.
Two-minute tip
On this part of the show, a Macworld staffer presents a quick tip for your Apple device. This week, Jason has a tip for your Apple Watch: How to customize your workout displays. You can get the details on this tip and 11 others in the article linked below.
Your hot takes
We love to read your comments and questions. Let us know what you're thinking on Twitter ( @macworld), or on the Macworld Facebook page.
This week, we got a lot of responses to a column written by Dan Moren. The topic: Changes that the iOS keyboard needs. Here are comments about that column that caught our eye.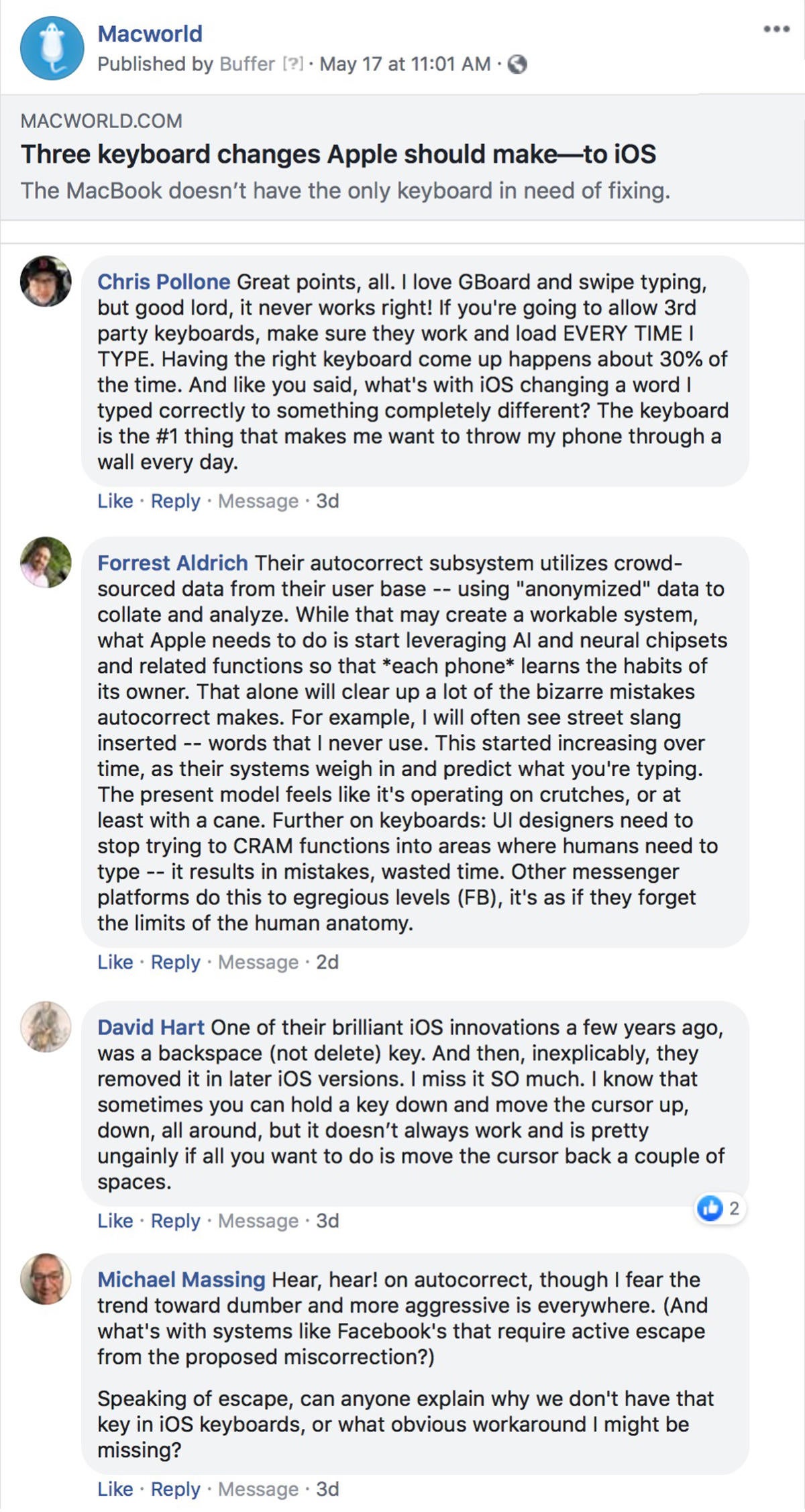 Twitter responses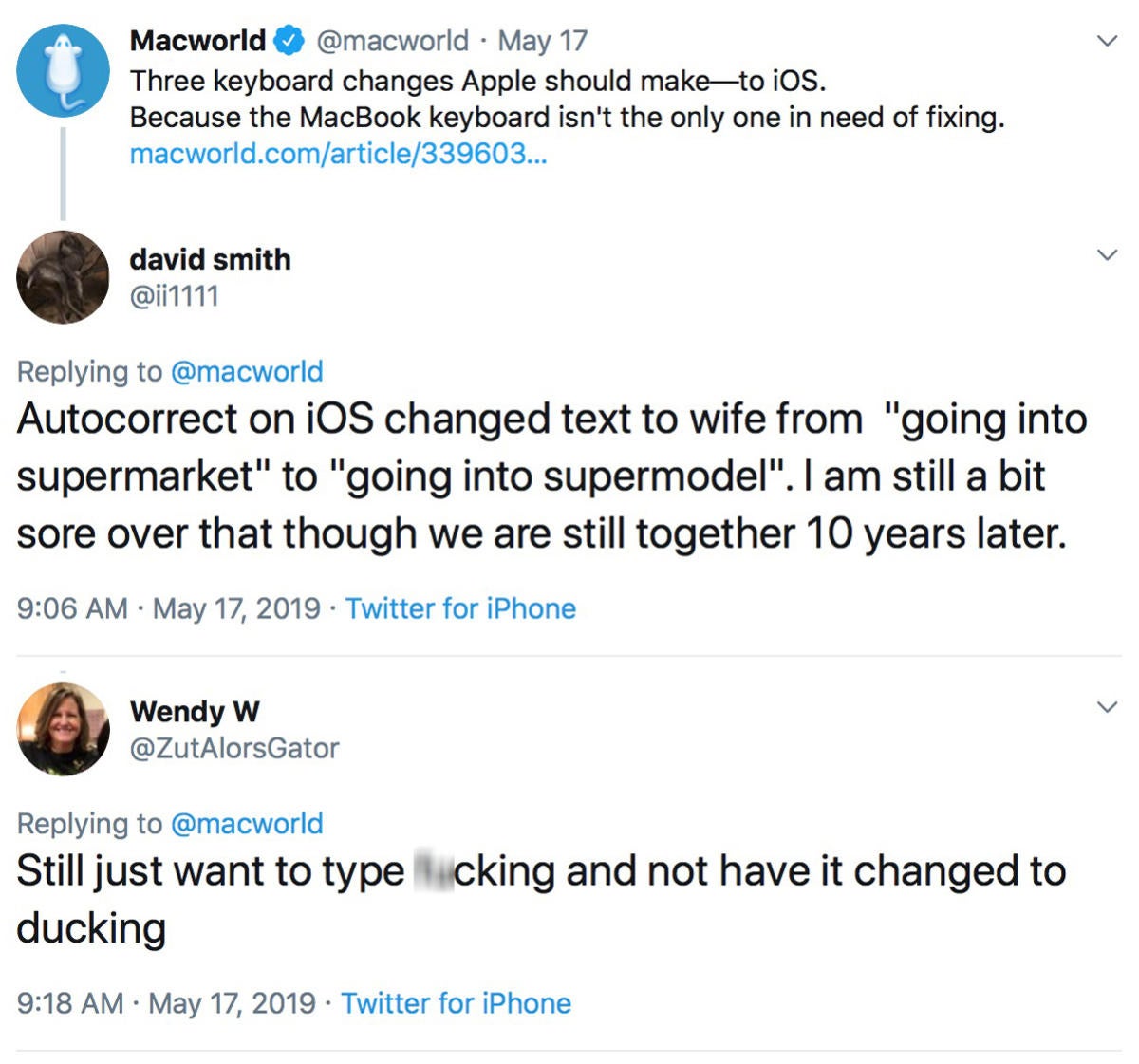 How to subscribe to the Macworld Podcast
You can subscribe to the Macworld Podcast—or leave us a review!— right here in iTunes. Or you can point your favorite podcast-savvy RSS reader at: http://feeds.soundcloud.com/users/58576458-macworld/tracks
The Macworld Podcast is also available on Spotify.
To find previous episodes, visit Macworld's podcast page or our home on Soundcloud.