Few things feel better than finally upgrading to a new iPhone after hanging on to your old one for three or four years. The photos are so good! It's so fast! You finally have storage space! That battery lasts so much longer!
Assuming you didn't trade in your old iPhone when you purchased your new one (which isn't a bad idea), you're left with a conundrum: What do you do with a several-year-old iPhone?
Here are some ideas to keep your old friend out of your junk drawer.
Sell or donate it
Just because you didn't trade in your old iPhone when you got a new one doesn't mean it has no value. Check out our guide for all the steps to take before you sell or trade in your iPhone, as well as some ideas of where to list it.
Perhaps you should consider donating your old phone to a worthy cause? Cell Phones for Soldiers recycles and refurbishes phones and then uses the proceeds to buy prepaid international phone cards for active service members overseas. Secure the Call refurbishes old phones as 911 emergency-only devices for Domestic Violence Centers, Senior Citizen Centers, Police, and Sheriff departments. The National Coalition Against Domestic Violence works with Cellular Recycler to turn your old phone into cash that it uses to help prevent, and help victims of, domestic abuse.
If you just don't want to use your old phone, don't let it go into a landfill or sit in a drawer when it could do some good in the world. These and many other charities have phone donation programs, and a quick web search will surely find a cause that appeals to you.
Make it a dedicated music player
You don't need an active cell connection to make use of your old iPhone. Just connect to Wi-Fi and use it as a dedicated music streamer for Apple Music, Spotify, Pandora, or whatever else you like. Typical "old phone" problems like poor battery life, a disappointing camera, or a less-than-stunning display matter a lot less when your phone is plugged in at home, pumping out tunes over a Bluetooth speaker.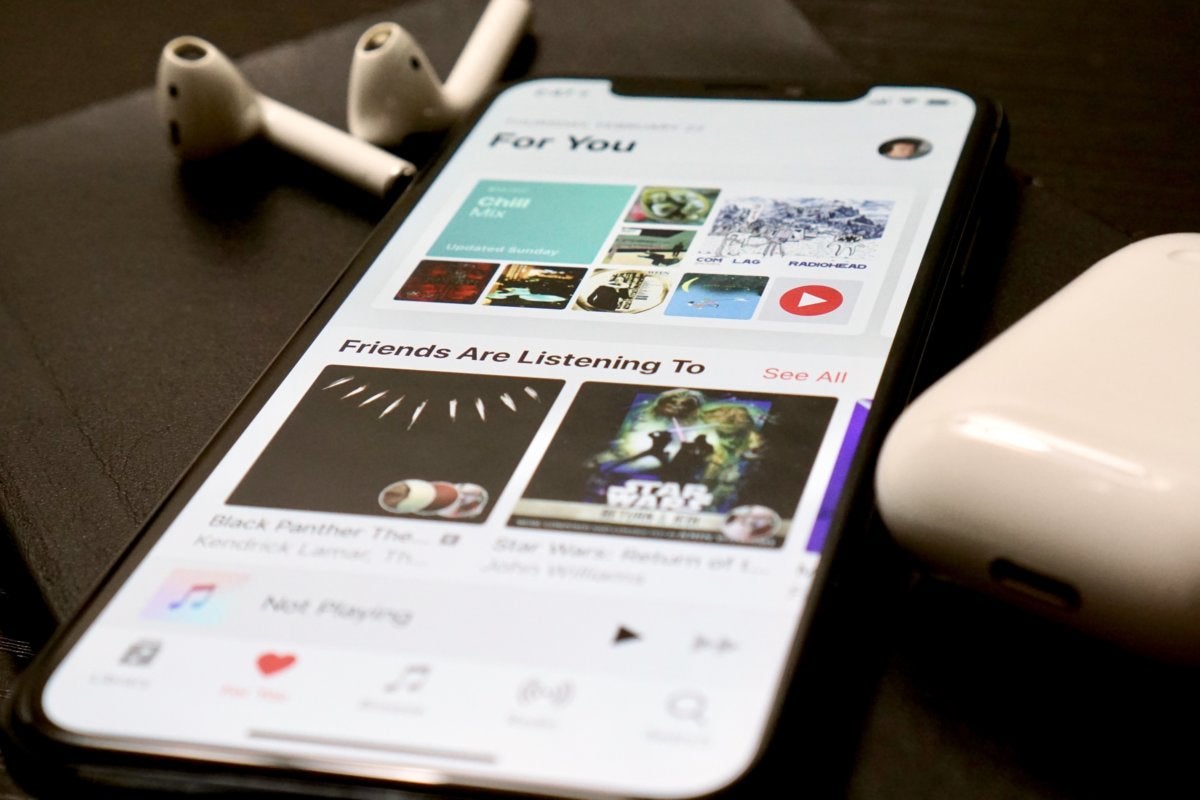 Turn it into a kid's entertainment device
Similarly, kids are forgiving about not having the latest gadget. Download some kid-friendly games or episodes of their favorite shows or movies, and use it to keep your toddler transfixed. Without an active cell connection, you'll want to make sure you pre-download anything you need to, and be sure to use Screen Time to set appropriate limits.
Make it an Apple TV remote
If you've got an Apple TV, you may prefer using the TV remote (either via the Control Center, or Apple TV Remote app) over the physical remote that came with the Apple TV. The larger swipe surface and expanded controls are preferred by some, and of course, it's sometimes easier to find content on your phone and use AirPlay thanks to a proper keyboard.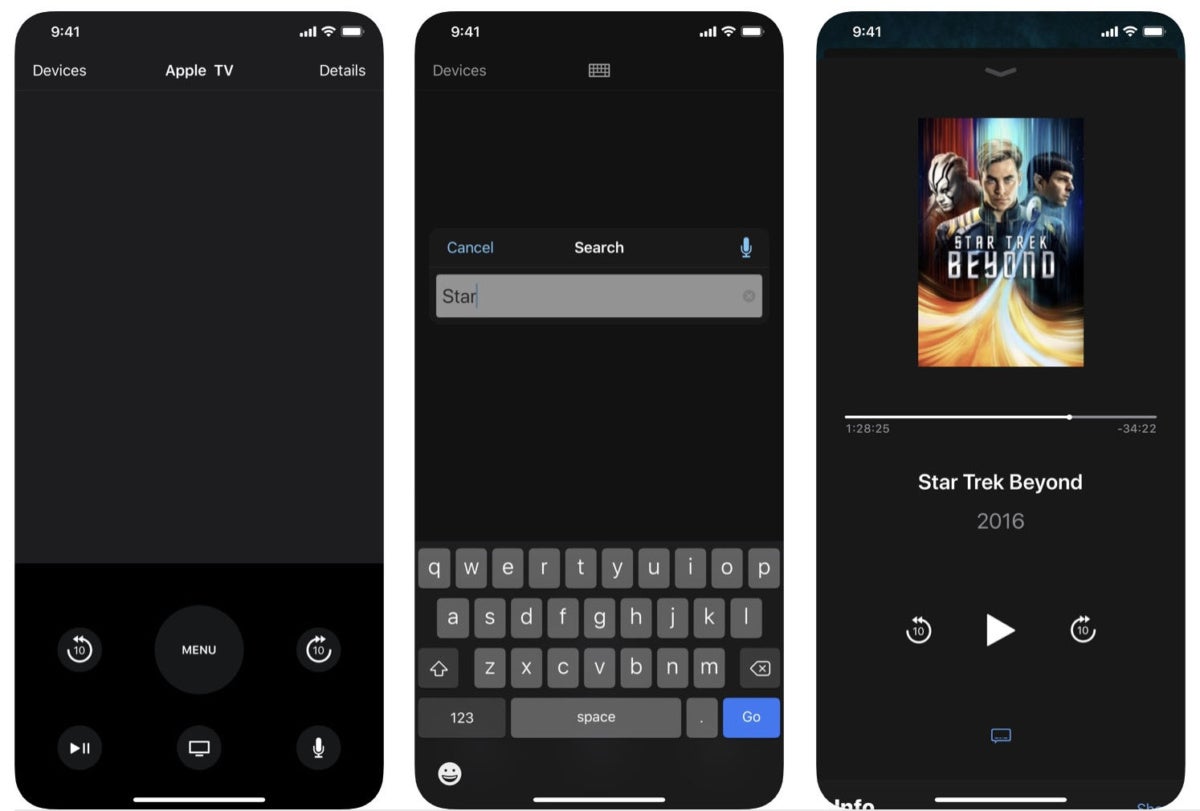 Consider leaving your iPhone in your living room as a permanent Apple TV remote. Just make sure you have an easy way to charge it—the battery won't last for months like the Apple TV remote will.
Make it a permanent car, bike, or kitchen fixture
Lots of people mount their phone in the car to use map navigation or stream music. It can be a pain to mount and unmount it all the time, or plug and unplug it. An old phone can be left in the car as a permanent car infotainment device (just be sure you can easily hide it when you park somewhere public, so as not to entice thieves).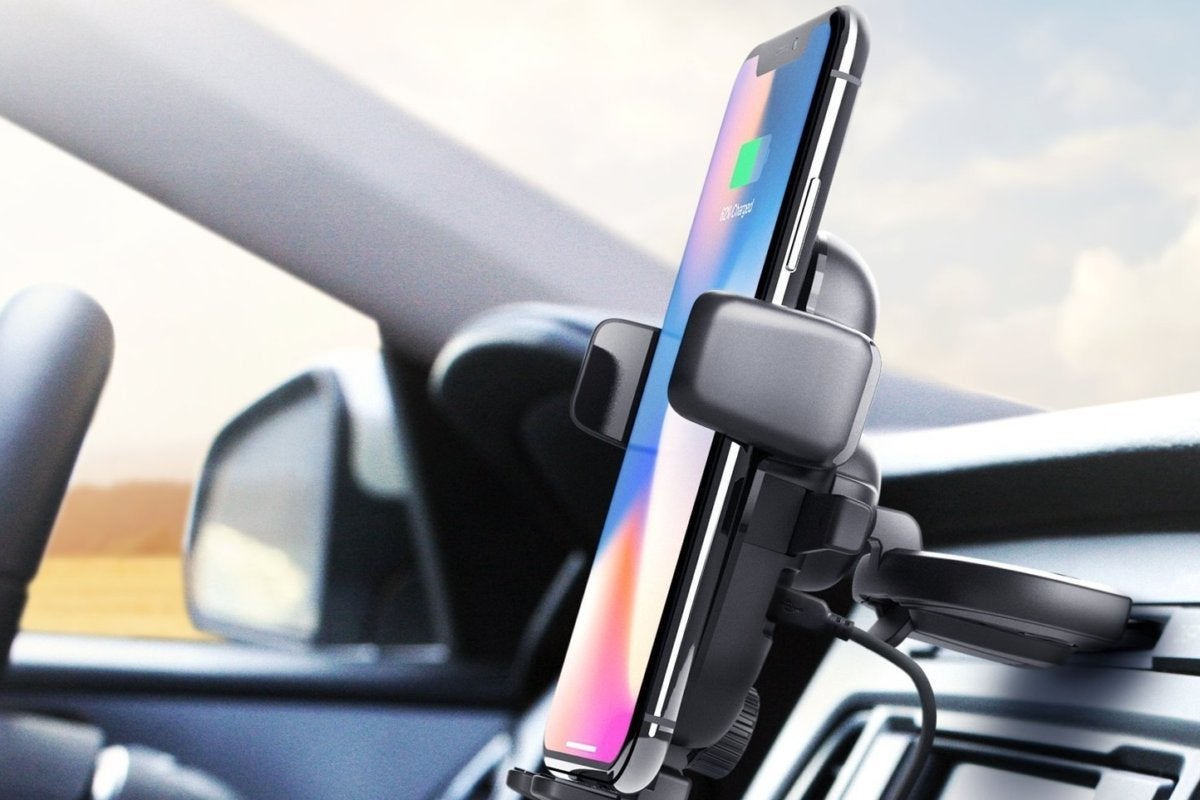 The same goes for mounting it to your bicycle handlebars, or making it an impromptu GoPro recorder for your bicycle helmet. You'd be a lot less squeamish about risking your old phone in situations where it might bet banged up.
Your phone can be a great kitchen companion, too. Timers, recipes, using Siri for conversions… but it's not easy to keep it clean. Your old phone can be your permanent "kitchen" phone, one you won't mind getting a little sauce on.
For the phone or bike applications, you might want to consider getting a data-only SIM for up-to-date mapping data and streaming music while you're on the go. Downloading everything ahead of time on your home Wi-Fi will only get you so far.
Use it as a baby monitor
You could spend lots of money on a dedicated baby monitor, or you can use your old iPhone. Apps like Cloud Baby Monitor are specialized to the task, providing excellent live video, two-way communication, boosted audio, motion alerts, and more.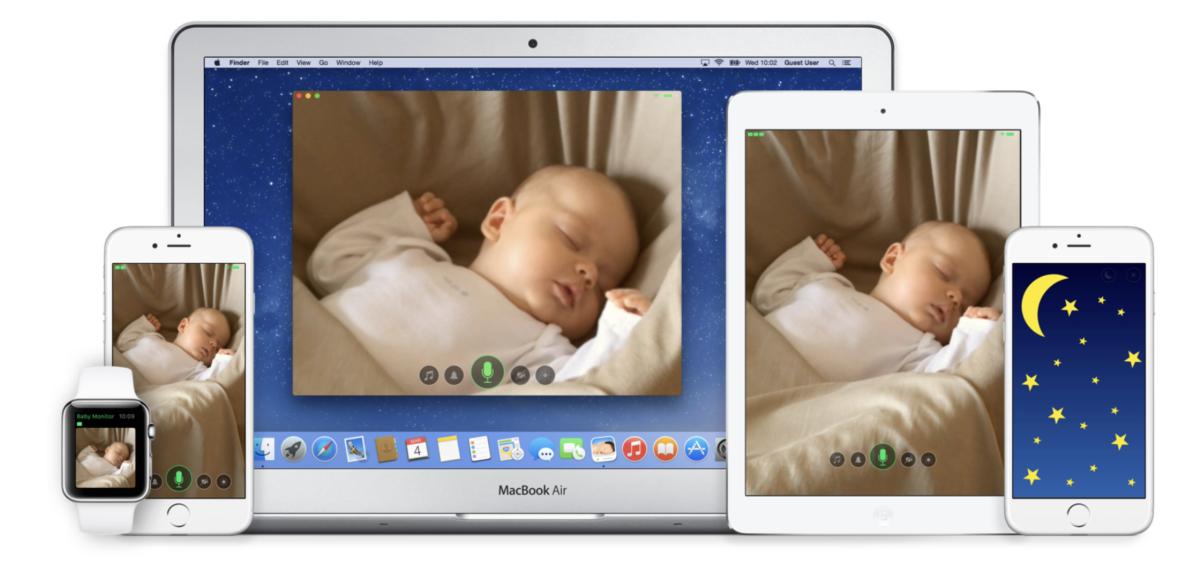 Turn it into your bedside buddy
Your old iPhone might find perch as a permanent resident of your nightstand. There are plenty of good nightstand-oriented clock apps on the App Store. Add in Siri's simple alarm-setting capabilities and a noise generator app, and you've got a great bedside companion. Of course you can do all of this stuff with your new iPhone, but why clutter it with apps, constantly plug and unplug it, and set it up every single night when your old iPhone will do everything you need?
The iPhone you keep on your bedside table won't require a SIM card, just Wi-Fi access. And since it's plugged in all the time, you don't need to worry about battery life, either.