As Apple's biggest event of the year winds down and the dust begins to settle, the shape of company's future plans is starting to become clearer. And this time around it's not a matter of digging up a mere smattering of hints about where Apple is taking its products, but of sifting through the metric ton of details that the company divulged. Most people were convinced that this would be a big event, and they were ultimately right—even if not for the reasons initially suspected.
Here are just a few of the big takeaways from the announcements, with an idea of what they might mean for the future of the company's products.
Putting the "Pad" in "iOS"
Though the iPad has long been one of Apple's key products, this year it finally got the recognition it deserved as its own platform, as Apple decided to rechristen the tablet's operating system as "iPadOS."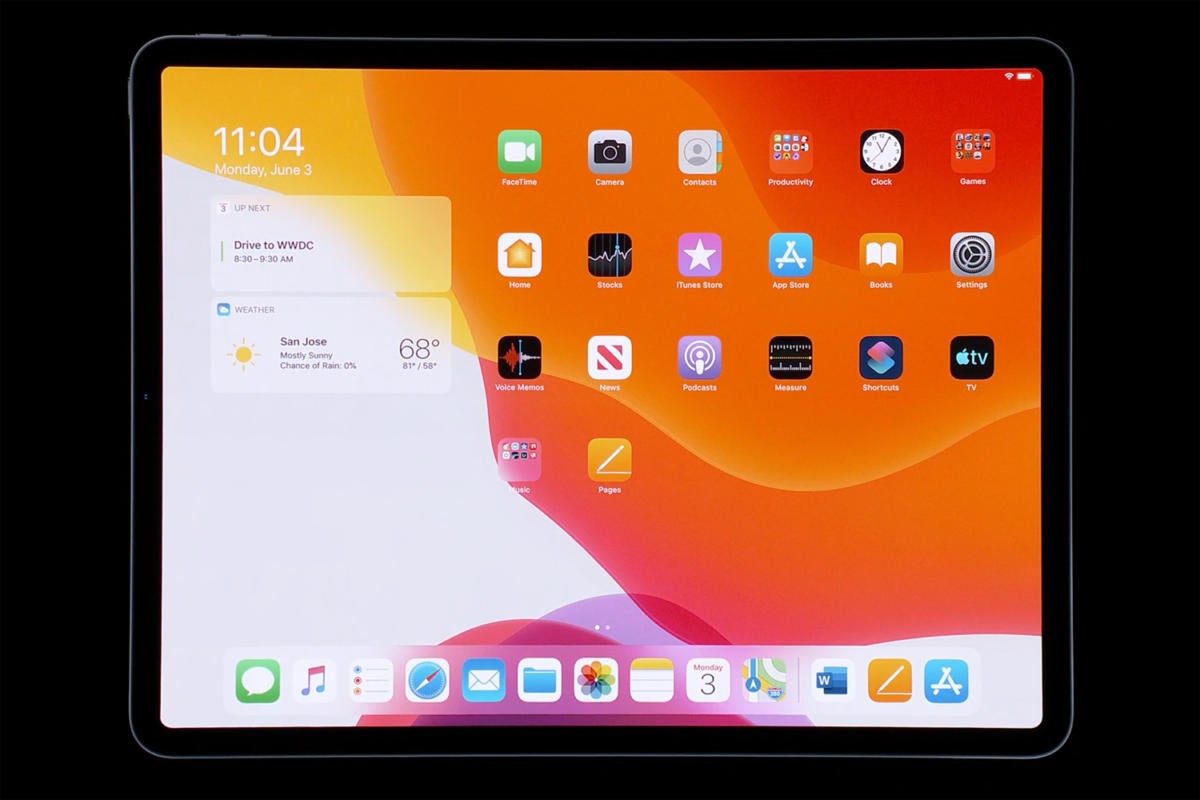 Reframing the iPad version of iOS as its own distinct OS is a bold stake in the ground for Apple. As some have pointed out, this makes it harder for the company to sweep the iPad under the rug when it comes time to update all its software platforms. It also makes it easier for the tablet's OS to diverge from the iPhone and iPod touch, freeing the iPad from the yoke of its little—and more prominent—sibling.
Combined with some of the pro-oriented features—improved multitasking, access to USB storage, and —Apple clearly seems ready to fill in the last gaps in iPad functionality, so we can all hopefully stop having arguments about whether or not you can get "real work" done on one.
Macs for Pros
Speaking of "real work", the Mac Pro is here and it's even more pro than most predicted. Apple used to have a strong presence in the creative production world, but that's ebbed a bit in the last decade or two and the company is clearly eager to reclaim its place—and then some.
What the Mac Pro says to me is that Apple really is serious about the professional space for the Mac. Between the iMac and the Mac mini, both of which can be configured to pretty powerful levels, and the iMac Pro, the company seemed to have the field well covered already. But somehow the Mac Pro takes that to an entirely different level. If it's a powerful desktop Mac you're in the market for, you have choices aplenty.
More importantly, for all those who feared that the end of the Mac was nigh, the Mac Pro would seem to conclusively put that matter to rest. And as time goes by, more and more of the things Apple has learned from its highest-end Mac should hopefully make their way down to the rest of the lineup.
Catalyst converter
Speaking of the future of the Mac, Project Catalyst—née Marzipan—was expected to be one of the biggest announcements out of WWDC, and yet ended up receiving only a brief bit of stage time. But what was showed off seemed to quell some of the concerns of the first set of apps adapted from iOS, namely that they would stick out like sore thumbs.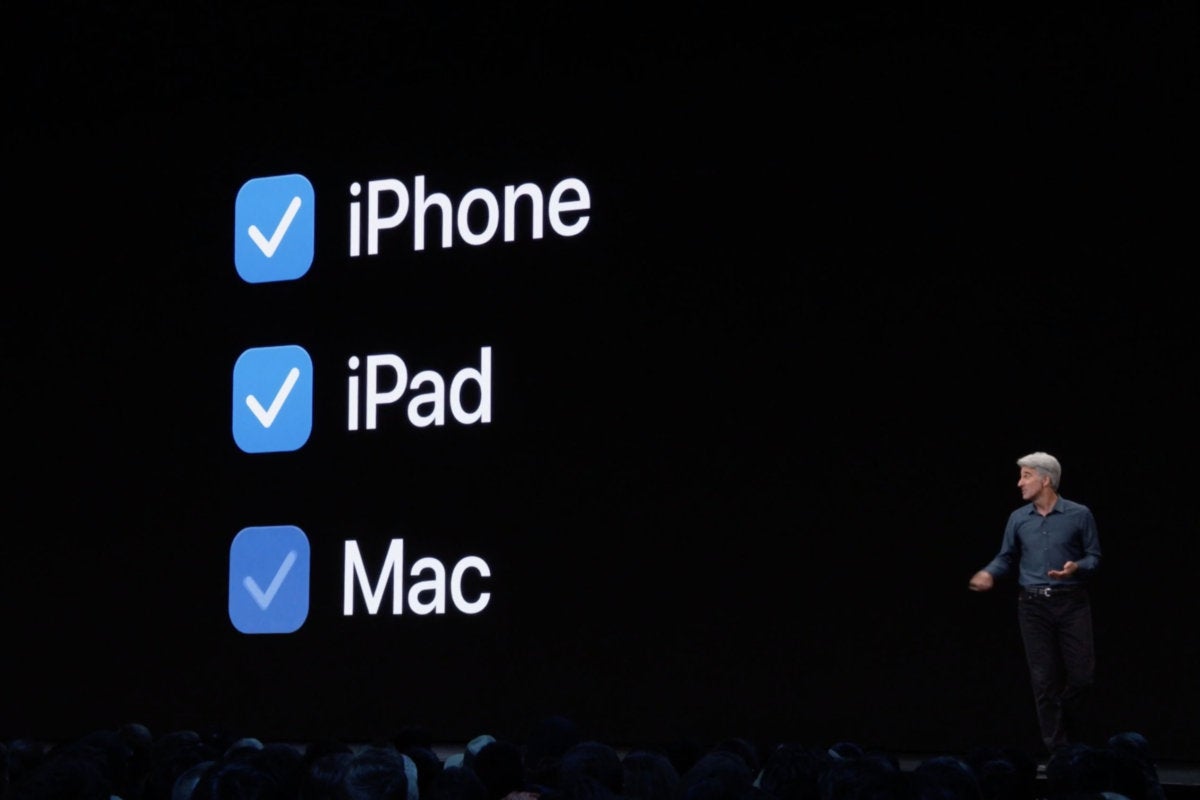 While the company seems to be stressing the path from iPad to Mac, you can't overlook that for the first time, developers will be able to create apps that run on everything from a phone to one of those aforementioned Mac Pros. Why is this a big deal? Most obviously, it streamlines application development, allowing companies full of non-Mac programmers to deploy Mac apps. But, for another, it links the success of these platforms and creates a situation in which the tides really do affect all of Apple's boats.
Catalyst, along with the SwiftUI development feature the company showed off, point towards a clear, if not immediate, future where you'll develop software not for iOS or Mac, but for Apple's whole platform, making adjustments to best serve the individual devices on which that app will appear. And that helps provide a rich—and consistent—set of apps across all of Apple's products.
Sign-in of the times
If it seems hard not to take Apple's new "Sign In With Apple" feature as a shot across the bows of Facebook and Google, well, that's because it is. Mandatory with the inclusion of any third-party sign-on feature, Sign In With Apple lets Apple not only advance its own agenda for privacy and security, but also make inroads into the single sign-on space.
Personally, I'd argue that this relatively simple announcements is actually one of the biggest pieces of news to come out of WWDC, and one that has major implications. Combine it with Apple's recent launch of Channels for Apple TV, the Apple Card, and, of course, Apple Pay, and we see not for the first time that the company is interested in unifying as many services as possible through its own account infrastructure.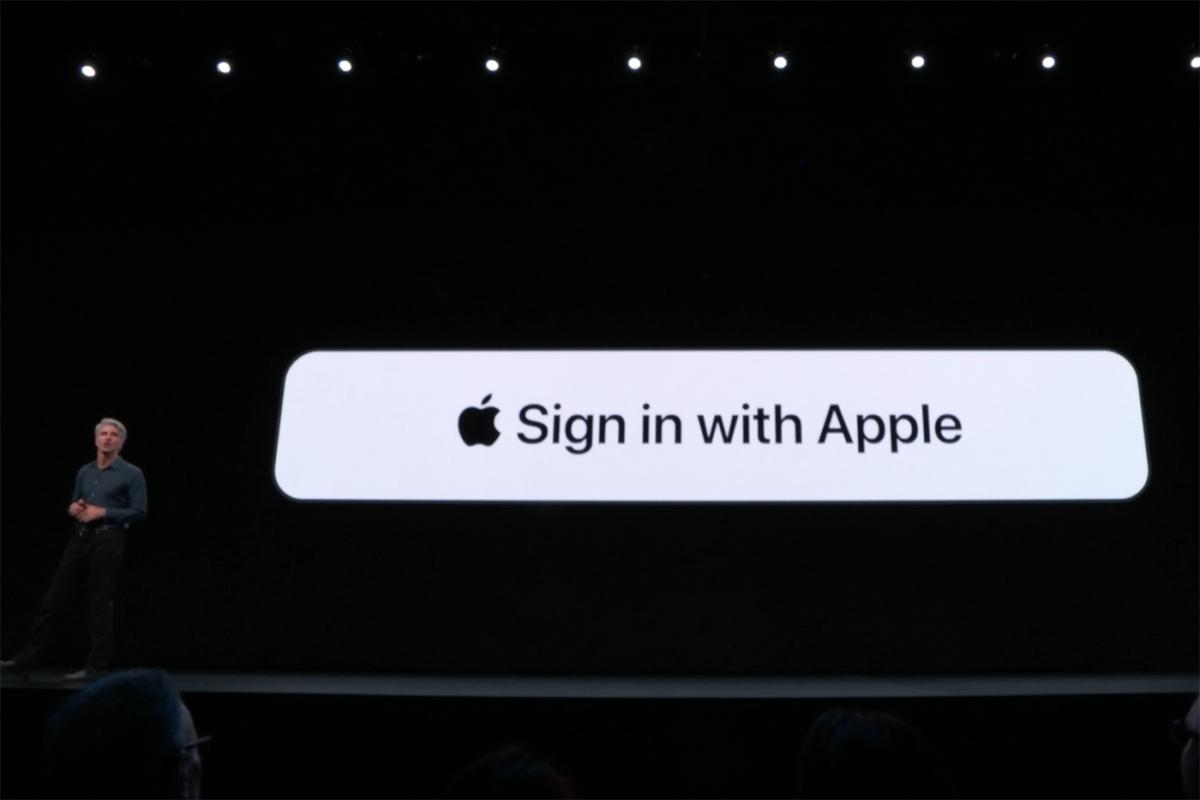 Keep in mind that while that may be good for consumers, it also happens to be a heck of a strategic advantage for Cupertino, since it not only provides a significant selling point, but also serves as a way to deny that information to Apple's competitors, thus making it a tremendous benefit to Apple itself—and one that we can expect to see more of in the future.