Now that the dust has settled in the wake of WWDC, we spent today's show talking about which announcements from last week will end up leaving the biggest impact on ordinary users. We also chat a bit about E3, iMovie's latest update, the Windows 10 iCloud app, and a dubious rumor about the Lightning port on the next iPhone.
This is episode 655, featuring Jason Cross, Leif Johnson, and Michael Simon.
Listen to the podcast
News
We discussed a few news items in the show that weren't related to WWDC, so here are the relevant articles and links to check out if you want more information.
Feature discussion
The new Mac Pro and the Pro Display XDR have dominated much of the talk about WWDC, but those impressive devices won't affect the lives of most ordinary iPhone, iPad, and Mac users. Instead, we predict that features such as iPadOS and Apple's new privacy measures will leave a bigger impact. As a springboard for discussion, we used Jason Cross' story below:
Your hot takes
We love hearing from you. Let us know what you're thinking via email at podcast@macworld.com, or you can contact us through Twitter or on Facebook.
Here are a few comments that caught our eye over the last week.
(In reference to our Twitter poll: One week later, which of these WWDC announcements are you the most excited about?)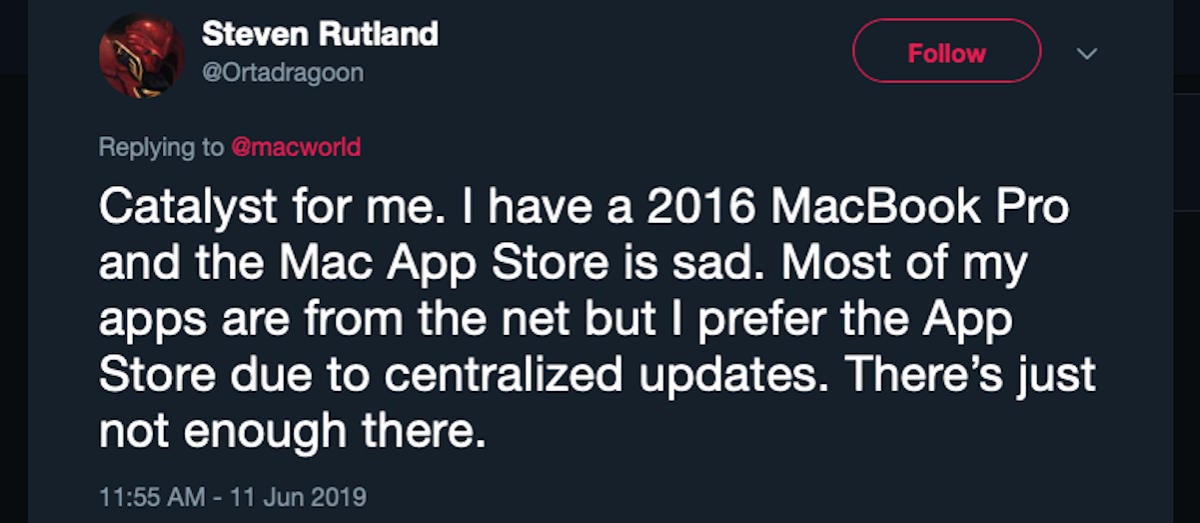 (In reference to our story: Apple Arcade is poised to make Apple the 'art house' gaming platform)

(In reference to our story: With iPadOS, Apple's dream of replacing laptops finally looks like a reality)

How to subscribe to the Macworld Podcast
You can subscribe to the Macworld Podcast—or leave us a review!— right here in iTunes. Or you can point your favorite podcast-savvy RSS reader at: http://feeds.soundcloud.com/users/58576458-macworld/tracks
The Macworld Podcast is also available on Spotify.
To find previous episodes, visit Macworld's podcast page or our home on Soundcloud.