Apple didn't announce any new versions of the Apple Pencil hardware at this year's WWDC, but it did announce some substantial improvements to how we'll use it. The stylish stylus only took up a few minutes of Apple's iPadOS presentation, but those moments were enough to demonstrate that Apple's transforming it into more of a necessity than a novelty.
Apple is taking care to show that the Pencil isn't just a tool for artists. Indeed, the WWDC presentation spent more time showing how we might use it in an office environment—in other words, more like a pen and legal pad. Here's what you can expect when iPadOS drops later in the year.
Better latency, better writing experience
The Apple Pencil already has a very good latency of 20ms, but iPadOS will push that all the way down to 9ms. That means the iPad will do a better job of interpreting your subtle movements while handling the Pencil, which in turn should translate into a writing experience that better resembles writing with a pen. The differences will likely be subtle, but even subtle differences can leave a big impact when it comes to writing.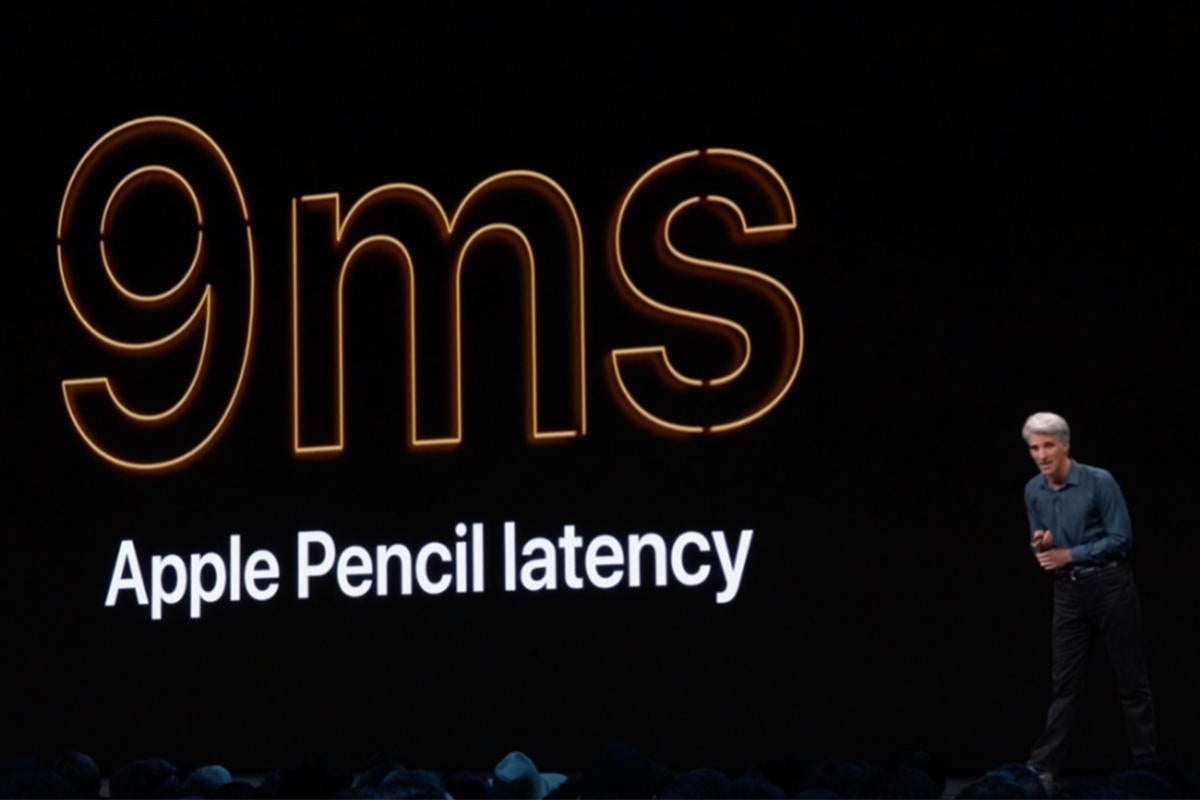 Currently, writing with the Pencil feels like scribbling with a fine-tipped Sharpie at best, but better latency could help it approach the precision of a fountain pen. (Honestly, I doubt the Apple Pencil improvements are that good.) But here's the catch: Apple is mainly referring to the latency on the new iPad Pros, which already support Apple's ProMotion technology that boosts display refresh rates. The lower-end iPads should also see improvements, but they likely won't be as dramatic.
Improved Pencil support in third-party apps
Apple also introduced a new "PencilKit" framework that allows developers to take advantage of the Pencil's improved latency and optimized technology for laying down lines in their own apps. In its PencilKit presentation, Apple claimed it only requires three lines of code.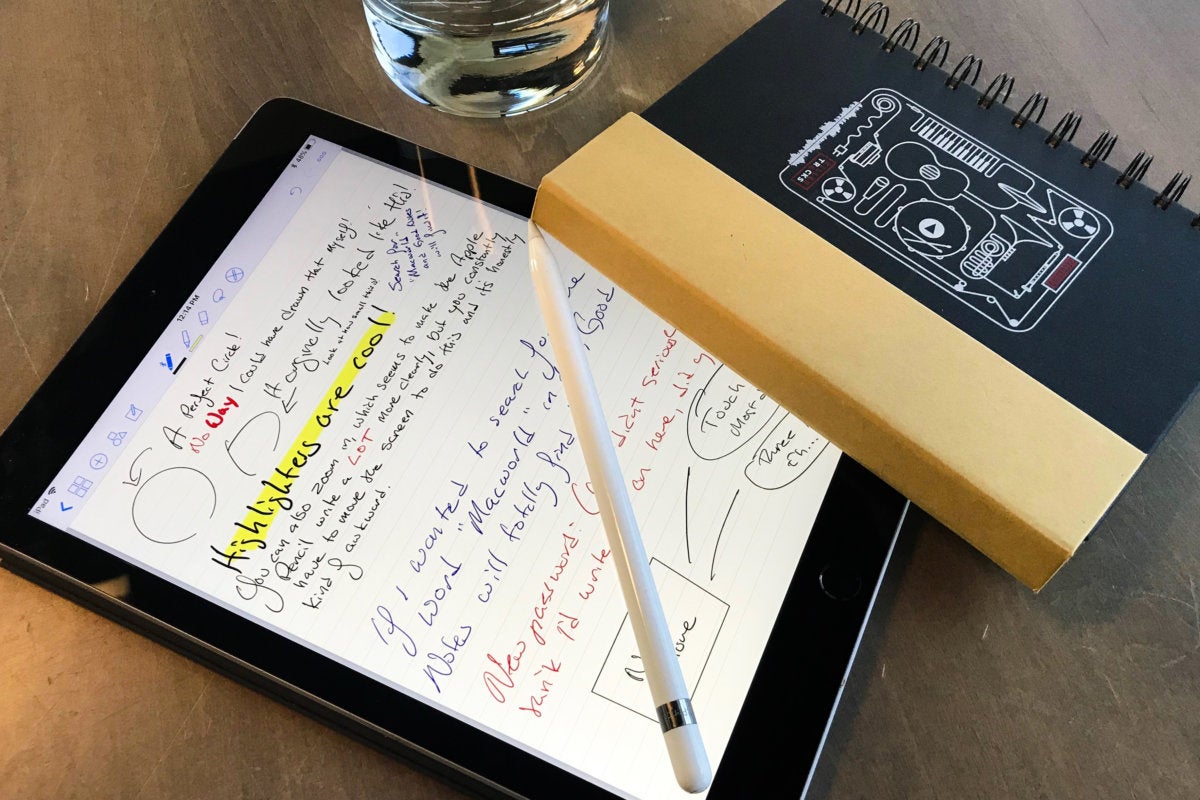 This is a bigger deal than it may seem. The App Store has plenty of better note-taking apps than Apple's own Notes, and their features range from more variations in stroke width and page design to better handwriting-to-text technology. Unfortunately, the core writing experience varies widely between apps, as each developer essentially has to come up with its own way of implementing the Pencil's movements. Only a few apps—Notability, in particular—manage to recreate the feeling of writing with a real pen as well as Apple does.
We'll have to wait for updates of those apps to see how well Pencil Kit works in practice, but Apple's new API could end up having a real influence on our recommendations. In most cases, as Apple said in its PencilKit presentation, developers wouldn't even have to make many changes because they can use Apple's Pencil palette in their own apps with just three lines of code.
A portable palette
The palette (or "tool picker") for Apple's Notes app always struck me as too austere compared to its counterparts in other apps, but there was little question that it delivered the smoothest writing experience with the Apple Pencil. With Apple's new PencilKit, though, third-party developers can now include Apple's palette in their own apps.
And suddenly I find the palette a lot more appealing. No third-party app, for instance, mimics pencil lines as well as Apple Notes does, and now that's available for any app that wants to use it. The palette also has a handy ruler tool for use with the Pencil, but it also supports a new pixel eraser for greater precision when erasing Pencil strokes.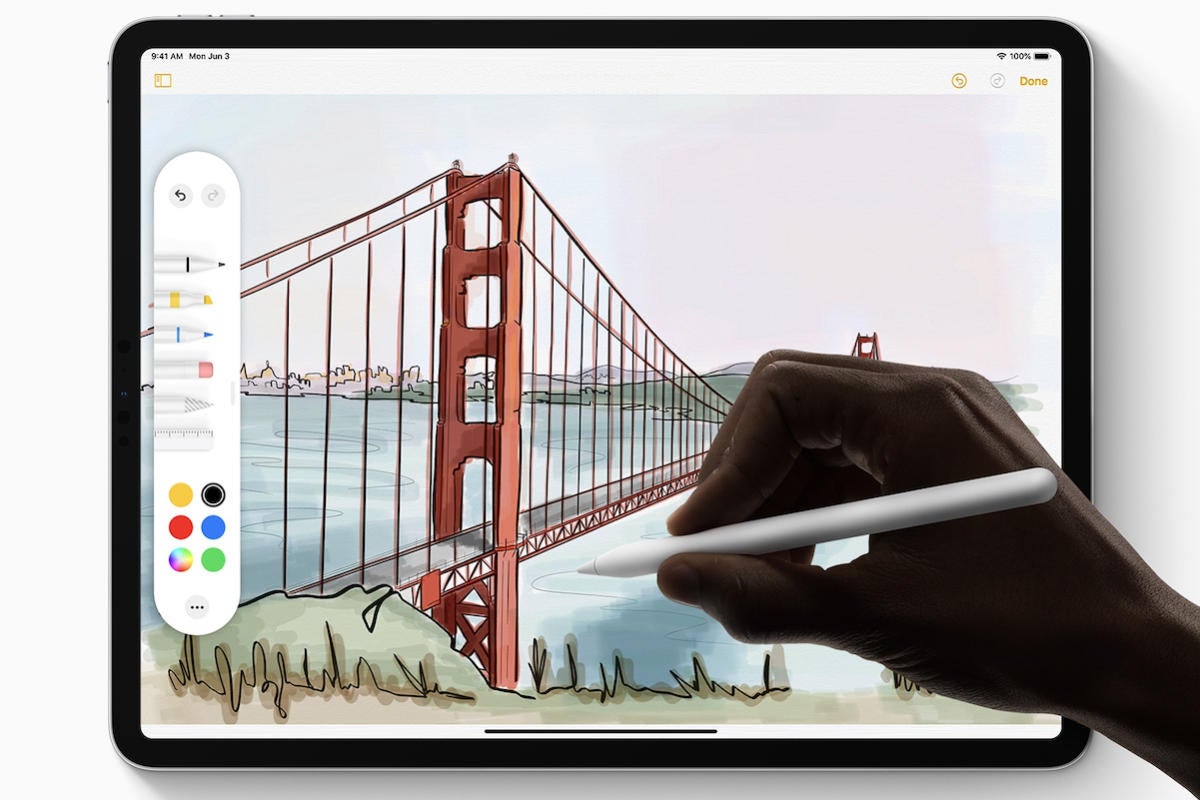 The minimalism is now a strength. After all, the palette can float over the interface now, and it's no longer anchored along the bottom of the Notes app (or whatever third-party app is using it). For that matter, you can now use the Pencil to drag the palette to the edge of the display, or you can minimize it if you find it's still getting in the way.
Third-party apps will likely still design their own palettes, of course, but this ensures Apple's own options and technology are always at hand if someone prefers them over an app's native counterparts. As a bonus, the new palette also changes to black if you're using dark mode.
Easier Markup for apps and webpages
Marking up screenshots is easily one of the best everyday uses for an Apple Pencil, but making the screenshots themselves used to require a clunky process. You had to press two buttons at once (which often required repositioning how you hold your iPad), while trying to continue holding the Pencil in your hand. Or else you had to put it down and pick it back up. And then you'd have to repeat the process several times if you were annotating a long document.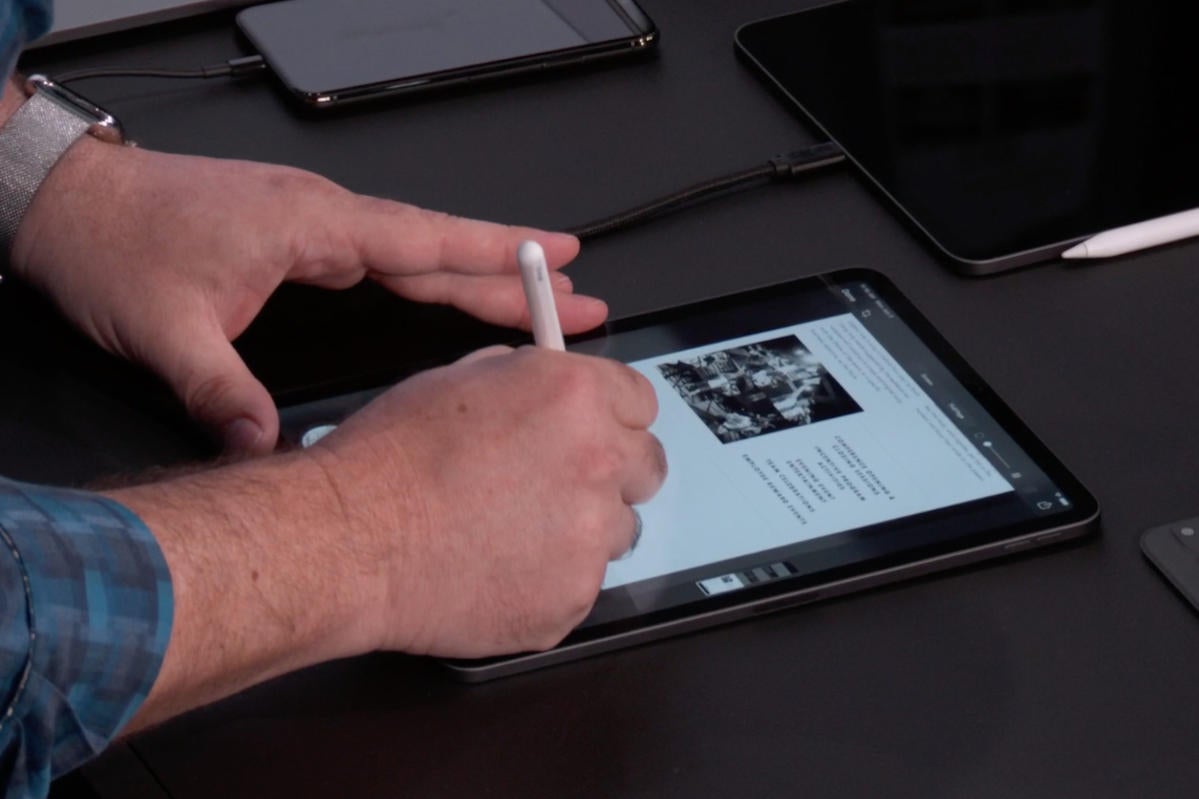 It's so much better with iPadOS 13. Whenever you want to mark up a screenshot before sending it on the colleagues or friends, you simply swipe up from the left or right corner of the screen with the Pencil and the iPad will automatically take a screenshot and enter markup mode. Better yet, taking a screenshot while using some apps will even allow you to capture all the content that's not visible on the current screen; in Safari, you can capture the entire length of a webpage as a PDF and mark it up. That's much more convenient than sending multiple screenshots as you might have had to do in iOS 12. Happily, third-party developers also get access to this "Markup anywhere" feature in their own apps with PencilKit.
And thanks to iOS's greater control over file management, you'll be able to drop the files into any folder you wish (rather than only to the Photos app). That will be especially helpful if your office or studio uses shared folders. As a bonus, this feature also works if you're using the more affordable Logitech Crayon.
All of these improvements should make the Apple Pencil far more appealing than it already is. If you want a better idea of why you should buy an Apple Pencil even if you're not an artist, we've got a guide for that.
Note: When you purchase something after clicking links in our articles, we may earn a small commission. Read our affiliate link policy for more details.