Data synchronization is a way to ensure that you're always up to date across all your devices, no matter what changes, and you typically get an online backup as an extra.
But when you're using a cellular-connected Wi-Fi hotspot, such as the Personal Hotspot on an iPhone or iPad, you might want to press pause on iCloud and other sync operations. The sync services can't tell whether you're connected via a Wi-Fi network directly to the internet or you're using a cellular relay.
Many third-party sync and backup service offer a way to pause. That's sometimes a button or menu option that let's you pause until you later choose to resume; other times, it's a specified period of time after which sync or backup starts up automatically
Apple omitted such a pause option in iCloud. You can't keep iCloud from syncing without turning it off, and turning it off requires that you sever a connection between your device and iCloud. (iCloud Photos does have a pause button for uploading new media, but it doesn't apply to downloads.)
That's where TripMode can be helpful. The $8 utility lets you set up profiles by Wi-Fi network, including a default setting when you encounter a new one. You can also manually select a profile while on a network. When you first start using TripMode, it blocks any new connection attempts by apps and services and alerts you, letting you customize what you want to pass through.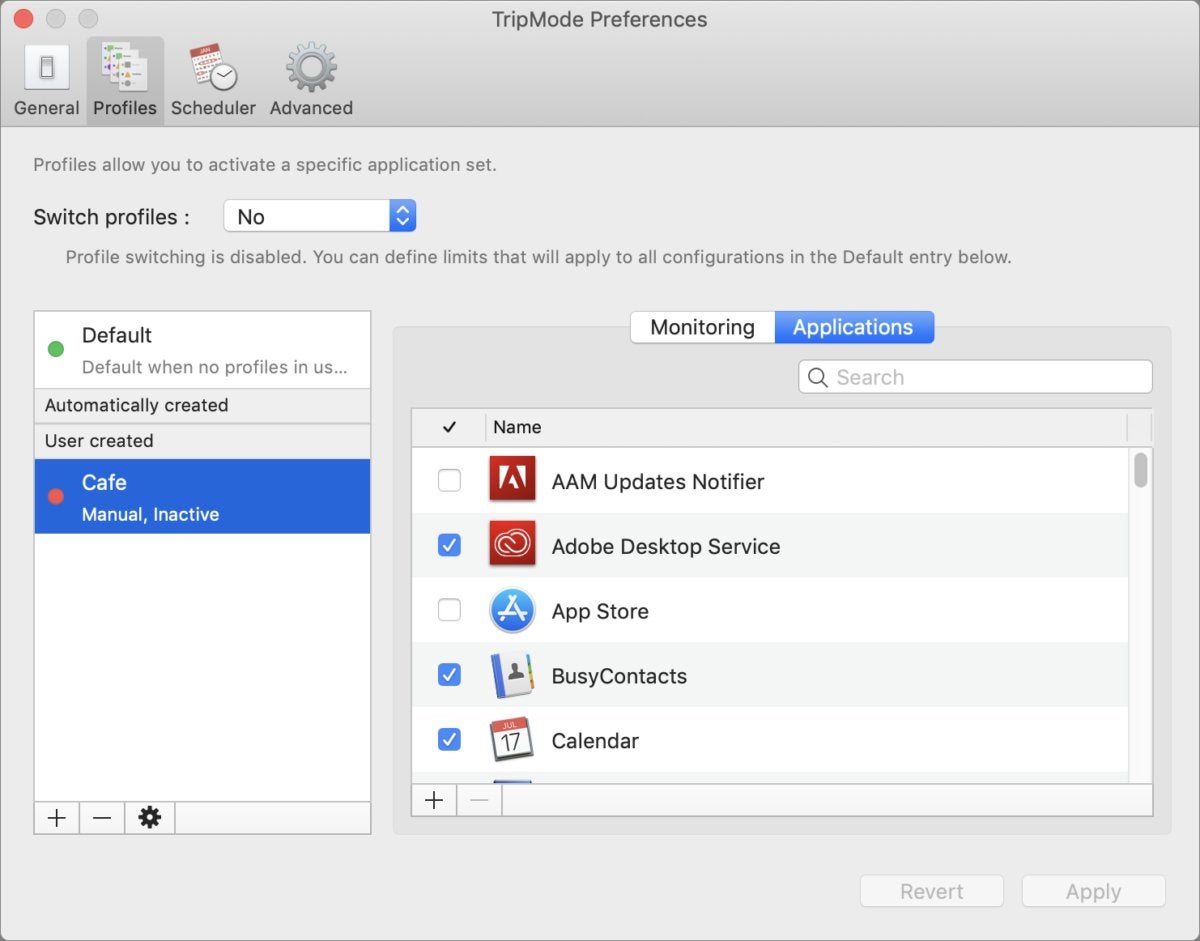 It's a handy way to prevent running through your hotspot data allowance at a venue or connected to your cell account, keeping within your overall cellular data pool, or not overwhelming a Wi-Fi location's limited connection or where they ask you to keep data usage down.
But for iCloud and other sync and backup services, it might be the only reasonable way available to throttle automatic data transfers.
This Mac 911 article is in response to a question submitted by Macworld reader Dominic.
Ask Mac 911
We've compiled a list of the questions we get asked most frequently along with answers and links to columns: read our super FAQ to see if your question is covered. If not, we're always looking for new problems to solve! Email yours to mac911@macworld.com including screen captures as appropriate, and whether you want your full name used. Every question won't be answered, we don't reply to email, and we cannot provide direct troubleshooting advice.