It's hard to believe CarPlay is already five years old. As a system for letting you control your iPhone with your car's in-dash touchscreen display, it started off a little rough. Not only was Apple's software lacking, but it wasn't supported in nearly enough car models.
These days, CarPlay is everywhere. Apple's polished up the experience, and car makers have figured out that nobody wants their own proprietary software—drivers want to use the maps, music, contacts, and messaging built into their phones.
With iOS 13, Apple is making the first really dramatic change to the CarPlay interface since the beginning. Coupled with a few helpful new features and Siri capabilities, it's going to make CarPlay support a very important factor in new car purchases for iPhone users. Here are the major changes to CarPlay coming in iOS 13.
The new Dashboard
The most obvious change to CarPlay is its new dual-pane Dashboard view. It puts your map on the left half of the screen with the right side divided between audio controls and smart Siri suggestions (like the next turn during navigation, your ETA, or common functions for apps you use on the road).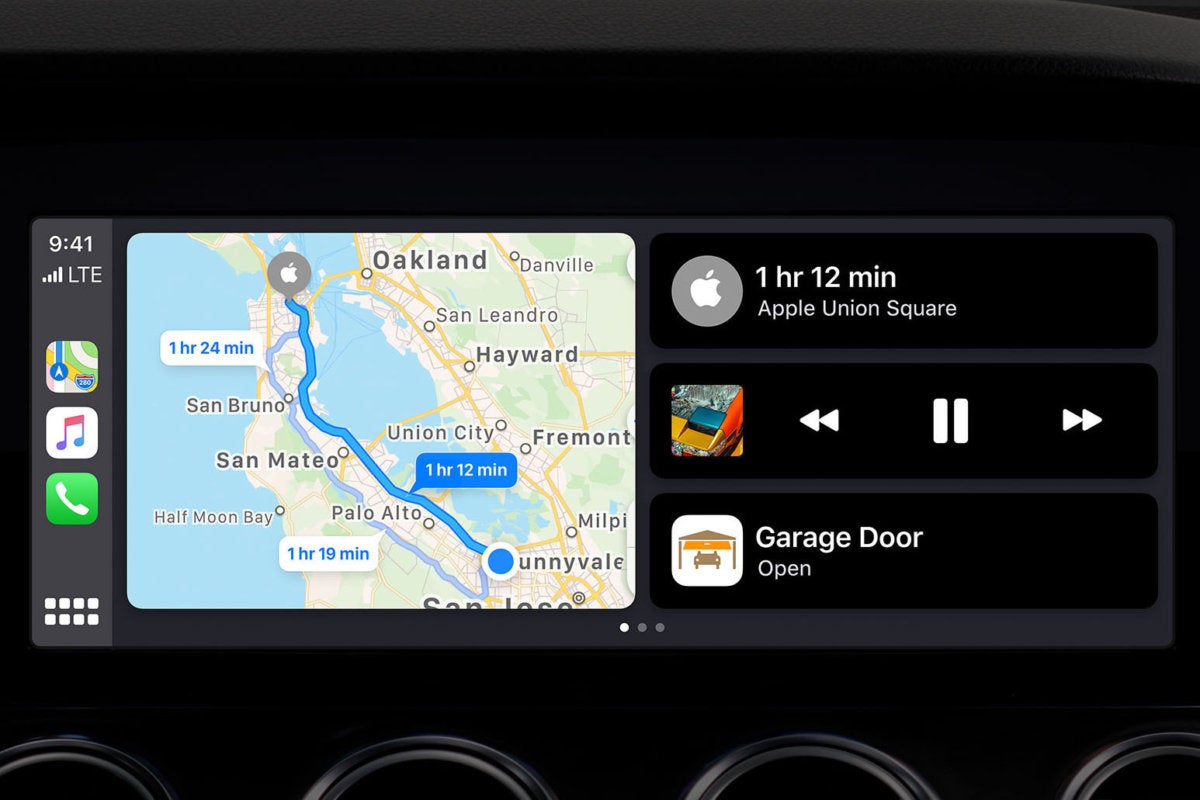 This one change alone makes CarPlay dramatically more usable. Your most common tasks are all displayed on the same screen, so you don't need to flip back and forth between your music or podcast app, the map, and communication apps like Messages. Less tapping, more driving.
Siri improvements
Siri's the best way to control your CarPlay experience. It keeps your hands on the wheel and your eyes on the road. But its limitations are a bit frustrating. With iOS 13, Apple's going a long way toward smoothing out the Siri experience.
When you talk to Siri, the visual indicator will appear across the bottom of the display, instead of taking over the whole screen. If only our iPhones would do the same!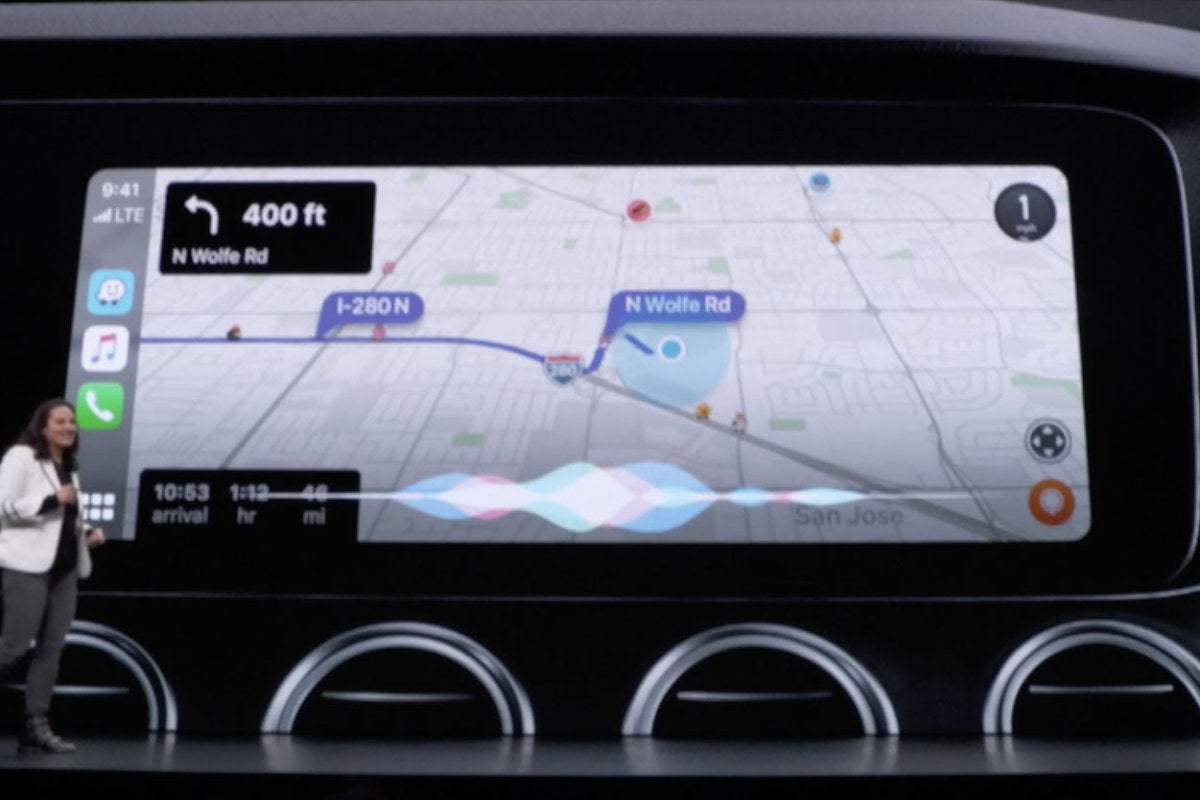 New Siri frameworks in iOS 13 will let developers of mapping apps, music and podcast apps, and audiobook apps work with Siri. You can directly use Siri to queue up a Spotify playlist, listen to a book on Audible, or get directions in Waze. All those sorts of apps will need updates to take advantage of the new Siri functionality, but it finally means that controlling your in-car experience with your voice doesn't mean sticking with the Apple apps.
A facelift for music
Apple Music's CarPlay interface has been completely redesigned. It's easier to find new playlists and albums to listen to, and there's a much bigger emphasis on album art and recommendations.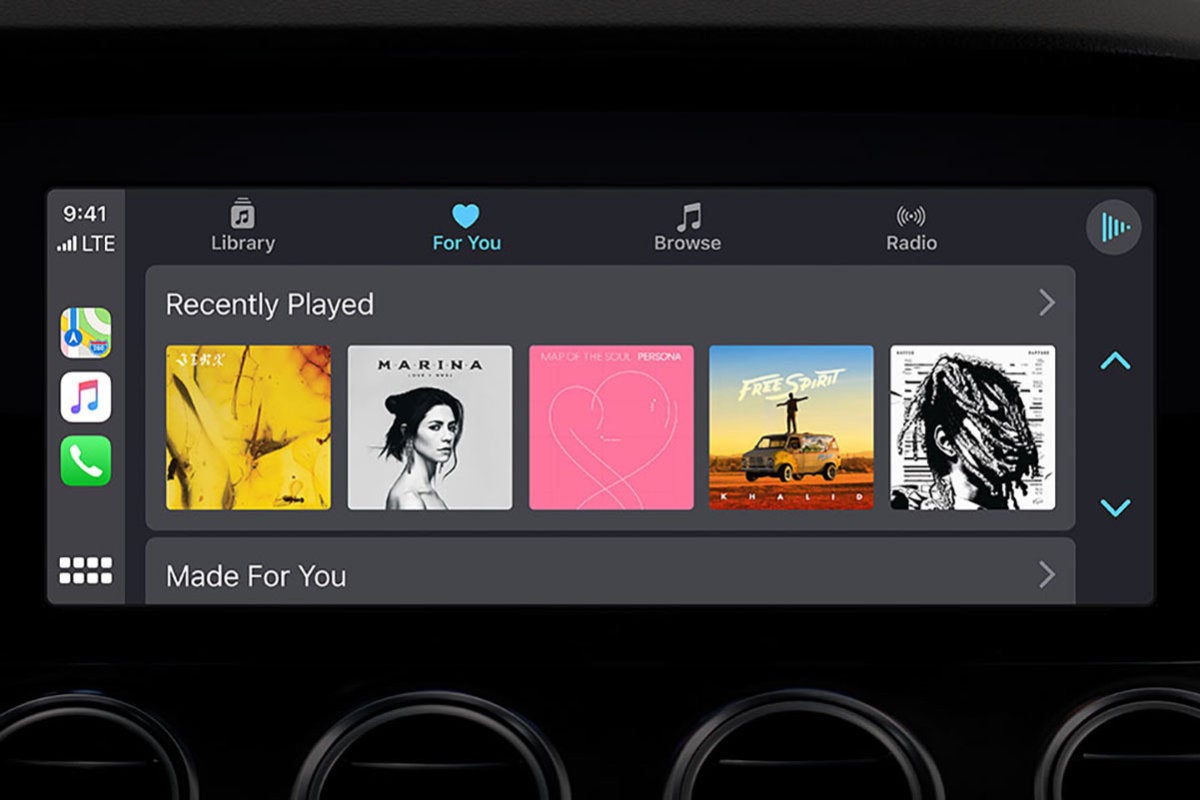 The Now Playing interface is new as well, and prominently features album art. In fact, even if you're just using Bluetooth to stream music from your iPhone to your car stereo without CarPlay, you might see album art where you didn't before. The Audio/Video Remote Control Profile (AVRCP) version 1.6 is now supported in iOS 13, which transmits more track information to your connected device, including album art. If your car stereo supports it, you'll see more info.
Way better Maps
It's not necessarily a CarPlay-specific feature, but Maps is getting a big overhaul in iOS 13. The vastly more detailed and accurate map data obviously make a huge difference in the car.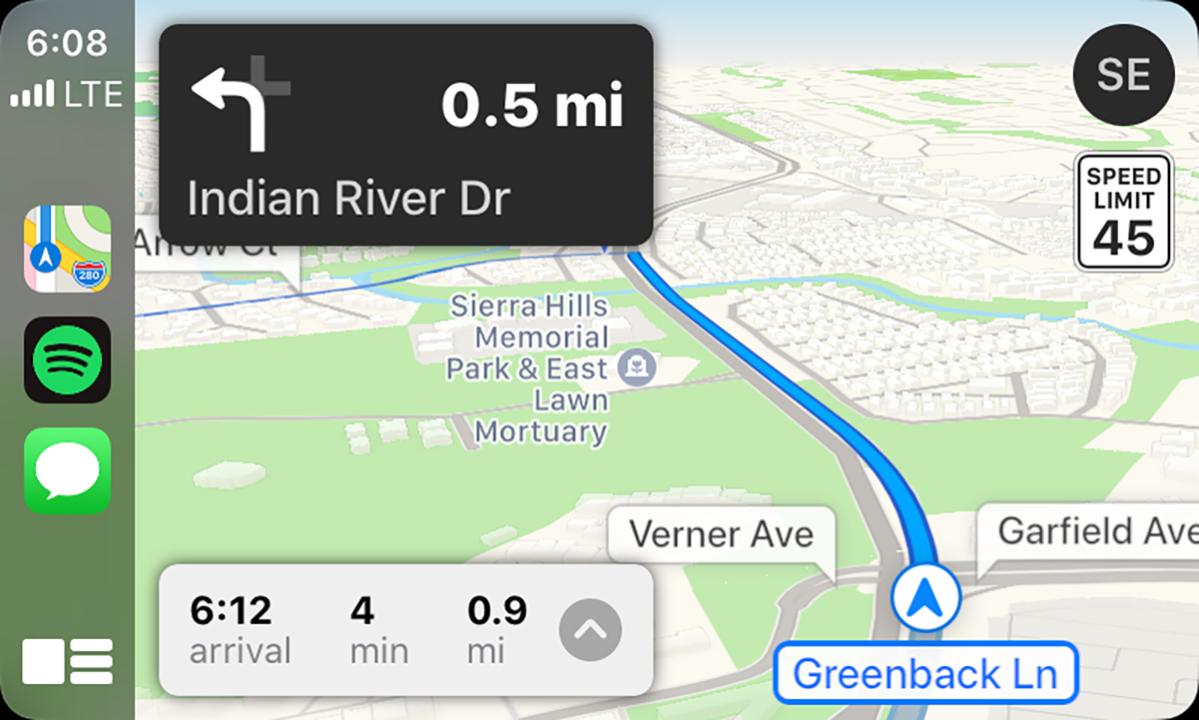 The CarPlay interface for Apple Maps is improved, with easier access to finding locations along your route (like gas, food, or parking), the ability to share your ETA with favorite contacts in just a few taps, and more detail on complex interchanges.
Siri's voice for turn-by-turn directions is more natural, saying things like "turn left at the traffic light" instead of "in 1,000 feet, turn left." That's true throughout iOS 13, and carries over to CarPlay, of course.
Light Mode
CarPlay has always defaulted to a sort of dark mode, but iOS 13 gives you the option to choose a new Light Mode theme instead. The white backgrounds should make the interface easier to read in bright light. You can only set the appearance to Automatic or Always Use Dark Mode, though. Using Light Mode at night would presumably be too distracting.
Your calendar in your car
Need to get directions to your next event, or dial into a meeting while stuck in traffic? There's a newly-designed Calendar app to make it easier. CarPlay could always access your iPhone's calendar info, but there was no actual Calendar app to look at it yourself.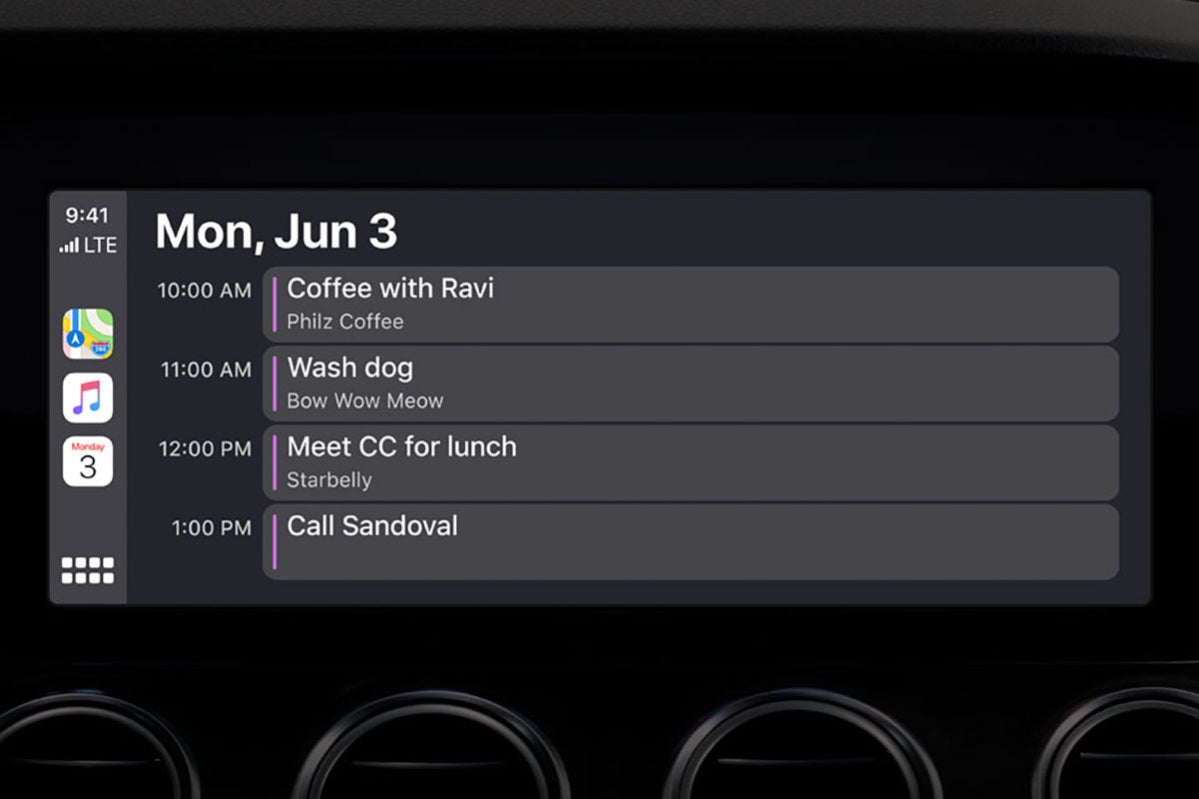 You may be thinking, "Why would I ever need to see my calendar on my dashboard?" Ask us again after you use it for a few months. You may wonder why it wasn't always there.
Freeing up your iPhone
Tell me if this sounds familiar: You're driving along with your phone hooked up, showing your map on CarPlay. The passenger in you car picks up your phone to find some new music to listen to, but the screen just shows a CarPlay logo. They return to the Home screen to browse through your music app, and now your interface on the dashboard goes away entirely.
Until now, if your phone as in CarPlay mode, that was all it could do. Take it out of that mode, and CarPlay goes away. Fortunately, iOS 13 fixes this! You can now use your phone without interrupting the CarPlay interface! A passenger can grab your connected phone and pick a song, look up a new address, search the web, or do whatever they want. What's on your phone screen won't interrupt what's on your dashboard.