The default Apple keyboard hasn't really changed a lot over the last few years. The iPad got a "flick" gesture in iOS 11 to reduce the need to press Shift so often, and we've seen some tweaks here and there, but there hasn't been a substantial improvement to the keyboard in a long time.
With iOS 13, Apple is making a series of welcome improvements that should go a long way toward appeasing those who have given up on Apple's keyboard in favor of a third-party one. It's not a holistic rethinking of the keyboard, but rather a number of welcome quality-of-life improvements.
QuickPath
The most immediately noticeable improvement to the iOS keyboard (besides a dark theme for Dark Mode) is surely the new QuickPath typing method. This is Apple's version of swipe typing, found in lots of third-party keyboards such as Gboard and Swiftkey, and on most Android phones.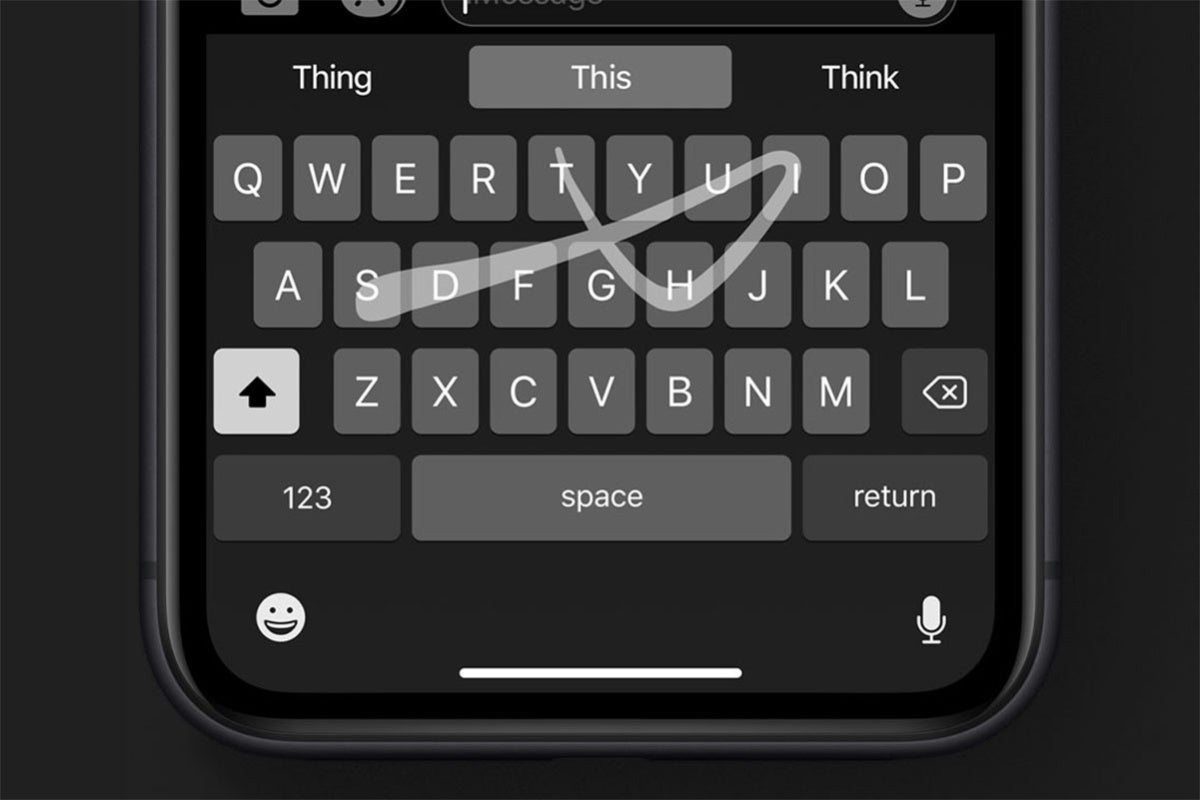 Just drag your finger from one letter to the next to form words. It can be awkward if you're used to tapping (which is of course still supported—mix and match as you like), but once you learn to let loose and just swipe quickly without too much thought to being precise, you may find it a much faster way to type common words. Swipe-typing tends to fall apart when trying to spell uncommon words and all but the most popular proper nouns, but you can always tap as you always have.
The QuickPath keyboard in iOS 13 only works with English, Simplified Chinese, Spanish, German, French, Italian, and Portuguese keyboards.
Automatic dictation language detection
When you tap the microphone on the keyboard to enter text by talking, iOS will now automatically recognize which language you're speaking. Previously, it would only recognize the language of the currently selected keyboard.
With iOS 13 you still have to enable multiple keyboard languages (up to four) in Settings to use multiple Dictation languages, but the system will no automatically recognize which one you're speaking.
Keyboard shortcuts galore
Both the Files app and Safari now have a whole bunch of keyboard shortcuts. This is really more of a benefit for those who use external keyboards with the iPad; it's a much more desktop-class experience. On your iPhone, the on-screen keyboard is hidden away until you enter into a text entry field, so keyboard shortcuts aren't much help.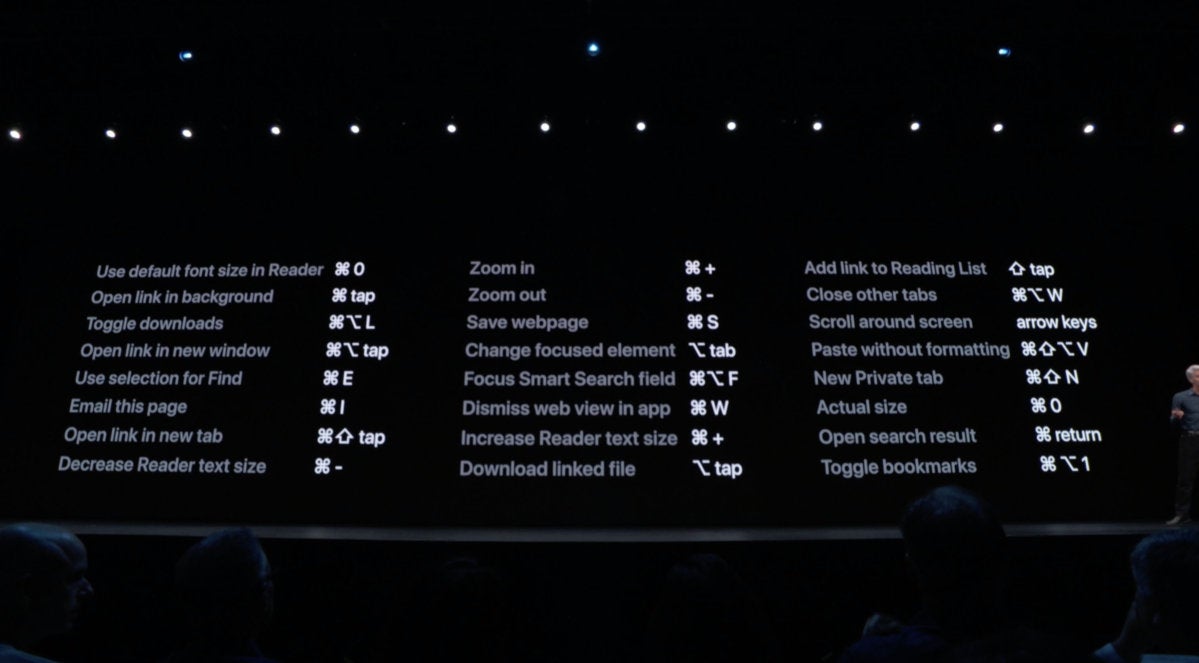 For those that use external keyboards with their iPhones or iPads, you'll find the keyboard shortcuts to be a huge time-saver.
Floating keyboard on iPad
The iPad has had a "split view" keyboard for years, but iOS 13 introduces something even more useful: a floating keyboard. Just pinch the keyboard to shrink it down to roughly the size of the keyboard on the iPhone. You can then position it wherever you want.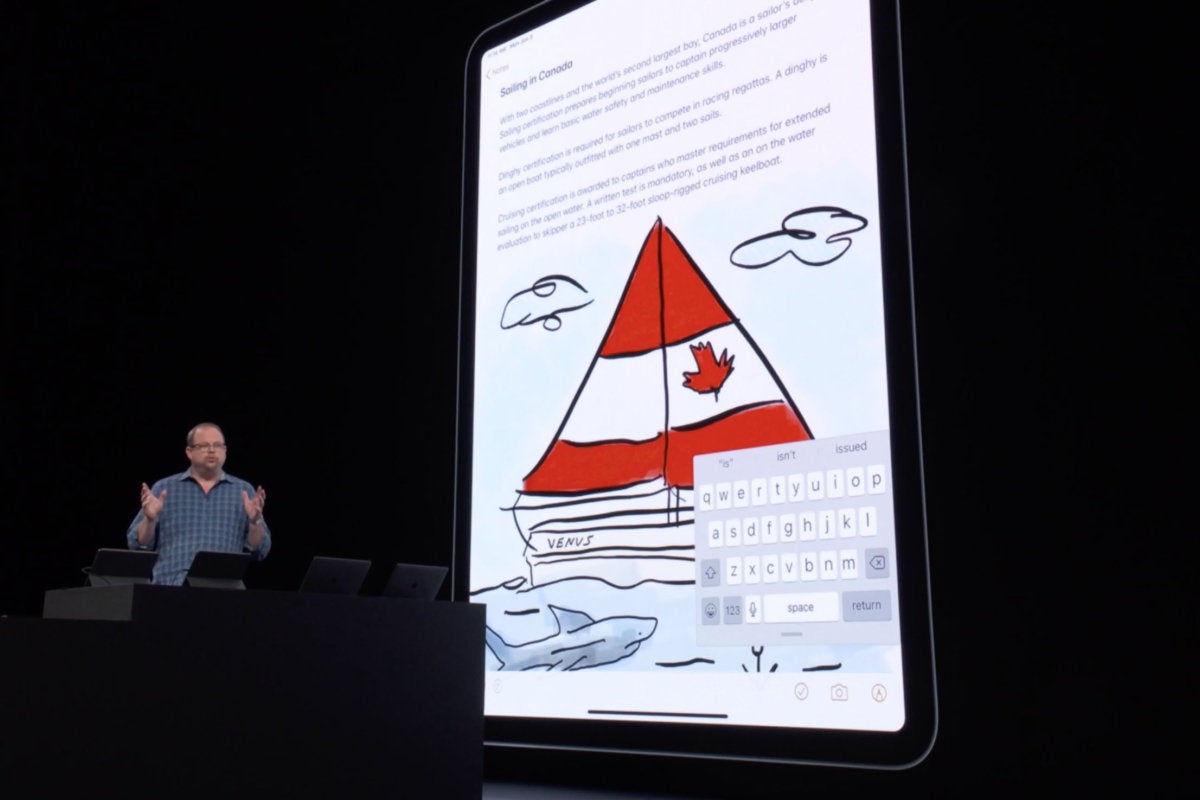 This leaves a lot more room on the screen for content, and should make it a lot easier to type with one finger.
International improvements
It should be easier for people all over the world to use an iPhone or iPad in their native language. iOS 13 and iPadOS 13 adds support for a whopping 38 new keyboard languages, including 15 Indian language keyboards.
Next-word predictions will become available on the Swedish, Dutch, Vietnamese, Cantonese, Hindi (Devanagari), Hindi (Latin), Arabic, and Najdi Arabic keyboards.
A Thai and English bilingual dictionary and a Vietnamese and English bilingual dictionary are now available.
Separate Globe and Emoji buttons
If you have multiple keyboards enabled, you're going to love this one.
With multiple keyboards installed, the emoji button became a Globe button, which you must press and hold to select the emoji keyboard. With iOS 13, the emoji button just moves to its own space just left of the space bar. Now you can have multiple keyboards installed and still be just one tap away from picking the perfect emoji.