At a Glance
Expert's Rating
Pros
Simple, elegant user interface
Easily share lists with family or friends
Unique trial subscription eschews automatic billing
Cons
Occasional iCloud sync bugs, particularly when deleting items
In-app camera saves images to Photos library
Doesn't import geolocation data from photos
Our Verdict
Magpie combines photos with notes, maps, prices, and links to create unique visual lists that can be shared with family and friends.
Best Prices Today: Magpie 1.0
My wife uses her iPhone camera to create reminders for clothes she might buy, interesting household decorations, and what have you. The problem is, over time her Photos library fills up with so many shots, it becomes impossible to find anything among pictures of our kids, pets, and family events.
A more narrowly focused version of services like Evernote or Pinterest, Super Useful's Magpie fuses photos with notes, maps, prices, and links so you can not only find them in the future, but easily share with others. It's a great way to save gift ideas, clothes, home décor, and most anything else you might normally snap with your iPhone or iPad.
Photos, meet notes
Using Magpie is simple: Create a list, then add one or more images to a new entry using the in-app camera or by importing existing photos. Next, assign a required title, followed by optional notes, the price of an item, web link, and location. The UI is streamlined so multiple entries are created quickly, with the option to add further details later on. Items can be rearranged via drag and drop, with the first image used as a thumbnail.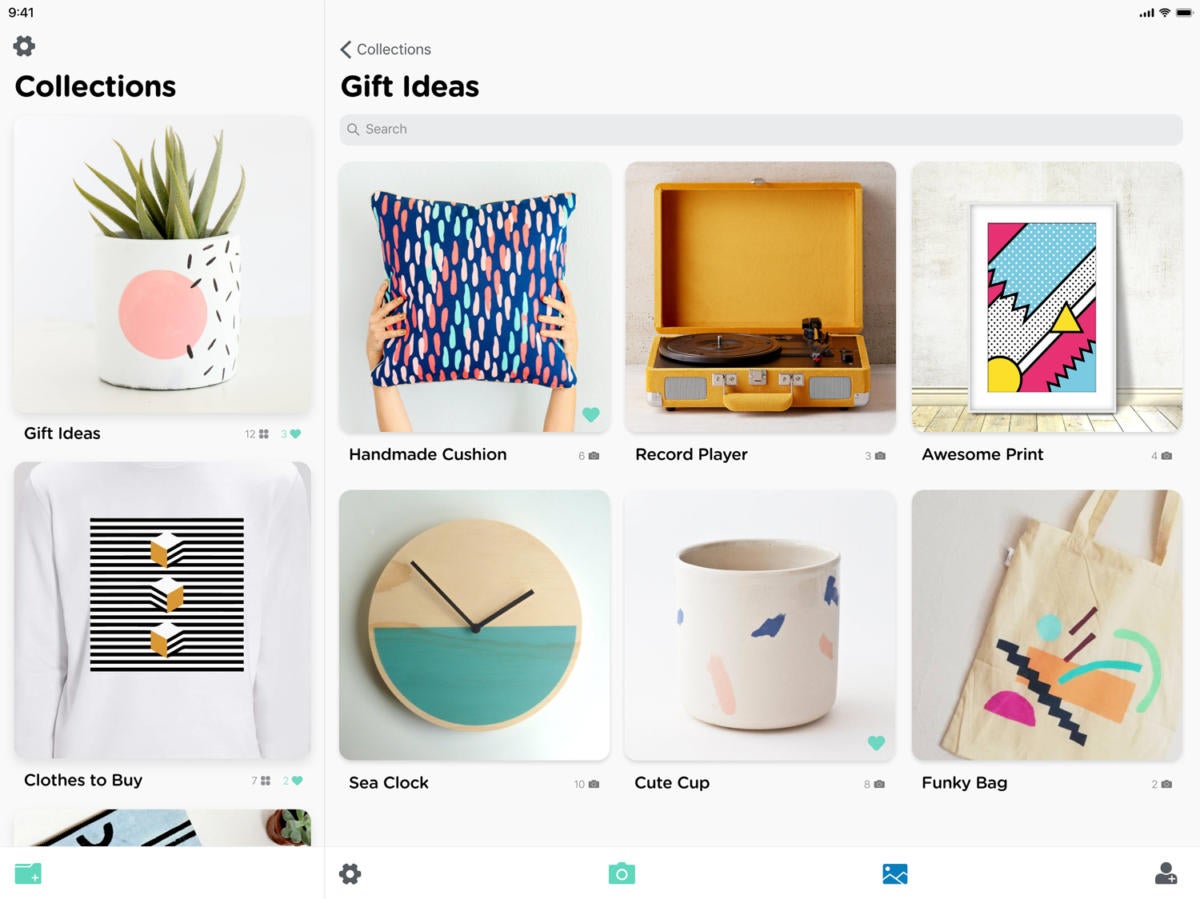 One minor disappointment is that pictures taken with Magpie are also saved to your camera roll. I'd prefer storing new images exclusively inside the app, since the current method exacerbates the problem of cluttering up Photos, a key motivation for using this in the first place. You can manually delete unwanted shots from Photos without losing them in Magpie.
Share and share alike
By default, Magpie saves data locally, but enabling iCloud backup allows syncing lists and entries across all your devices. Lists (but not individual entries) can also be easily shared with multiple family members or friends by sending an invitation through Messages, Mail, or another app. This allows loved ones to collaborate on specific lists while keeping other data private.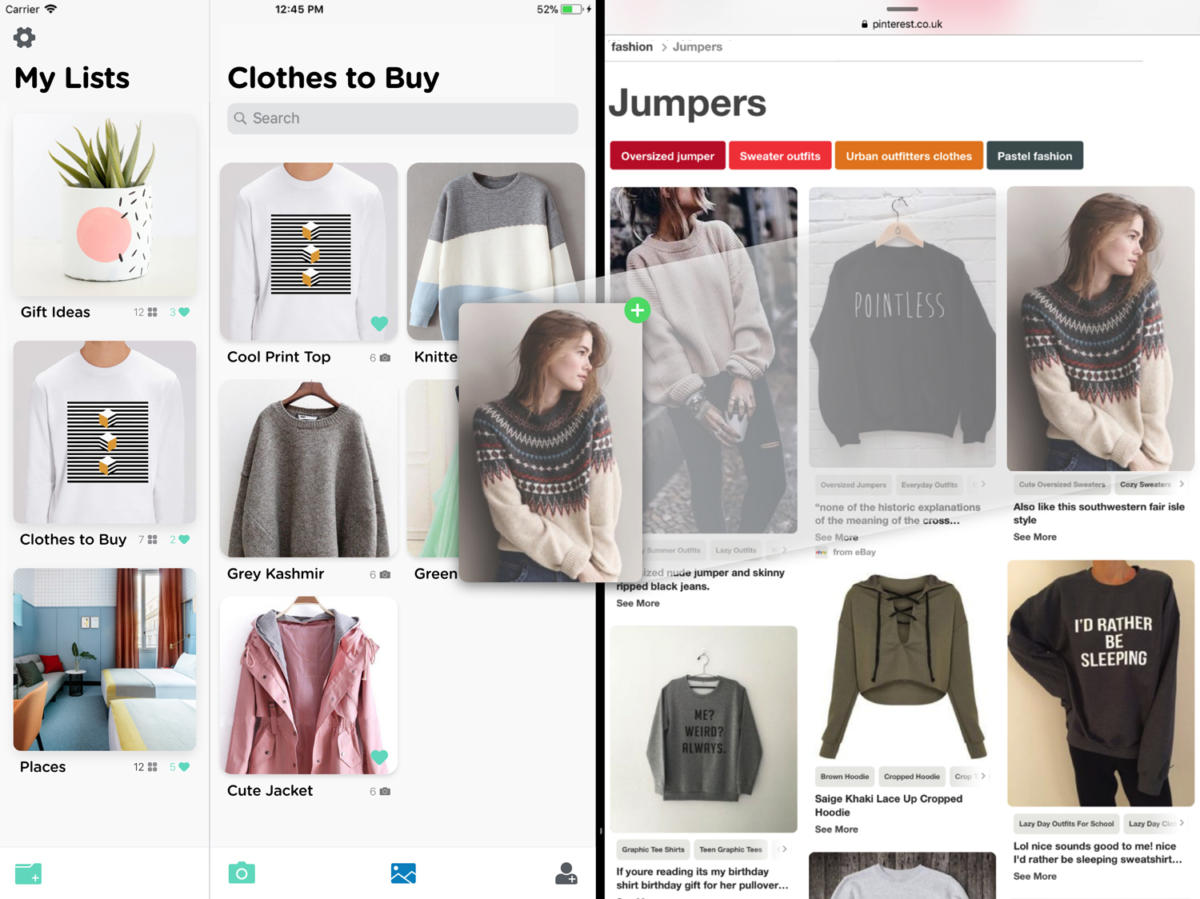 Whenever a new item is added, members of the shared list receive a push notification, and a small green dot appears in the lower left corner of the image thumbnail to denote what's changed. iCloud sync was fast but occasionally unreliable, especially when deleting entries. On the plus side, there's no signup or social media login required.
The developer also deserves kudos for a unique approach to in-app subscriptions. All users start with a free, fully-functional seven-day trial, but unlike every other app on the App Store, aren't automatically billed when your time's up. Should you choose not to voluntarily subscribe (only a buck per month, with a one-time Lifetime Purchase option available), the app remains functional with the exception of adding new lists or items. However, you'll still have access to any shared lists, which works great for families, since only one person needs to pay for a subscription anyway.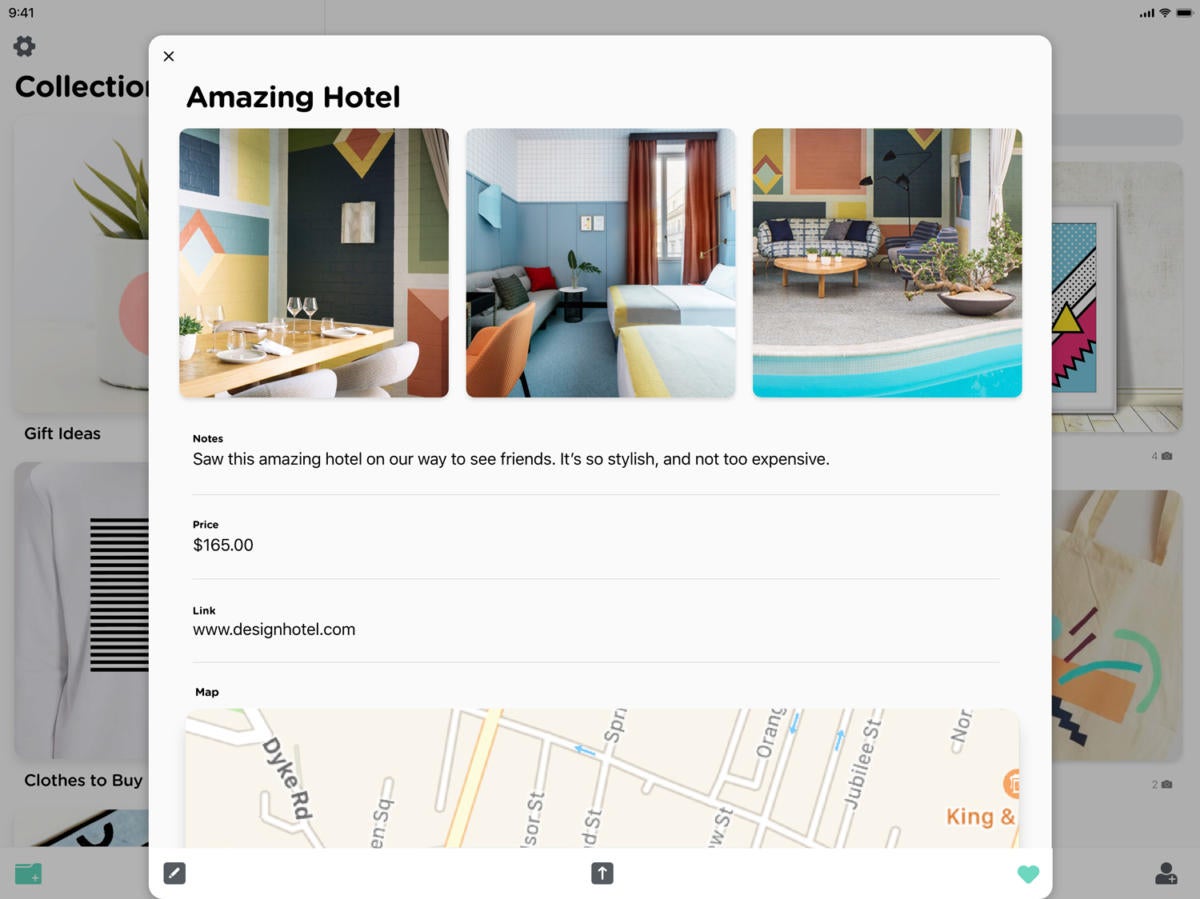 Bottom line
Occasional iCloud sync bugs aside, Magpie is an excellent way to marry notes and photos without the feature bloat of apps like Evernote.
Best Prices Today: Magpie 1.0