Here's a truth we've had to endure for the iPad's entire lifespan until now: The bigger the iPad, the bigger the frustration of typing on the screen when you're holding the tablet like a clipboard. One hand had to hold up the iPad, leaving the index finger of your other hand to hunt and peck its way across the QuickType keyboard on the expansive screen. It certainly didn't help that the normal keyboard is simply bad for presentation because it obscures around a fourth of the screen.
Apple originally attempted to solve this problem by letting you split the keyboard in two halves, but Apple is removing that feature with iPadOS 13. That's because iPadOS 13 introduces a better option: Now there's a floating iPhone-sized keyboard that can freely move to any spot of the display. Unlike the iPad's digital keyboard in its default configuration, this smaller floating keyboard even supports the swipe-typing feature Apple is bringing to the iPhone with iOS 13.
The new floating keyboard allows for much faster typing while you're holding the tablet, and the freeform placement allows for convenient typing while still letting you see the "big picture" of your project.
How to turn on iPadOS 13's floating keyboard
1. Open any app where the standard iOS onscreen keyboard appears. For convenience, we'll use Notes.
2. Once the keyboard appears, use your thumb and index finger to pinch the keyboard. This works in any orientation and in any spot, so long as both fingers are on the keyboard interface.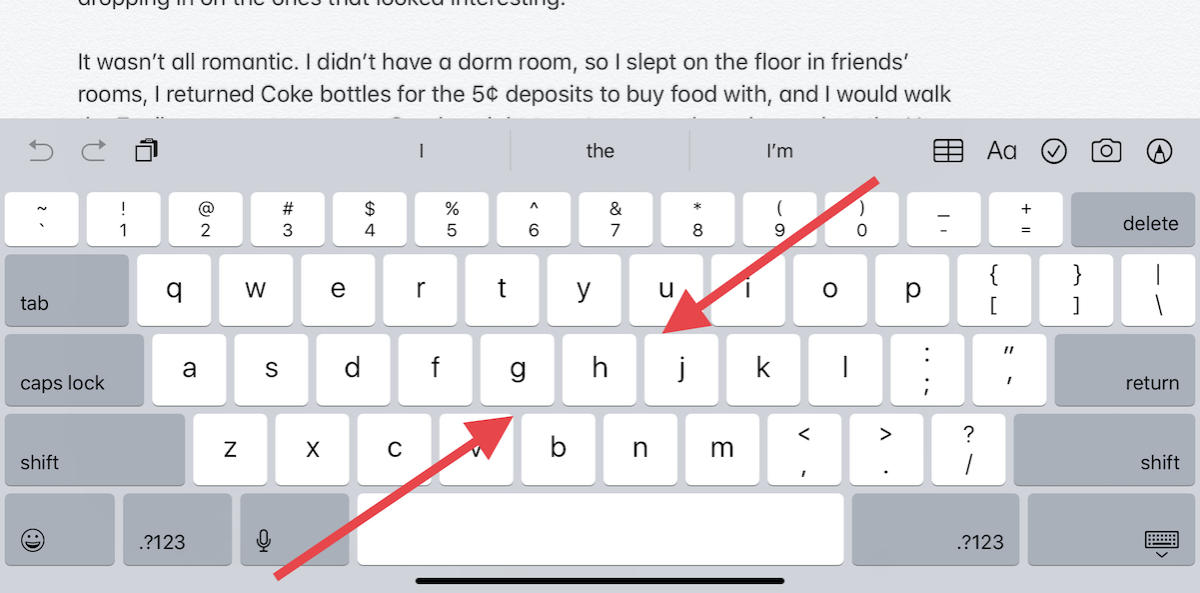 3. The keyboard immediately shrinks down a shape and size that resembles an iPhone keyboard.
4. To move the keyboard, press down on the bar at the bottom of the keyboard interface and move it as needed.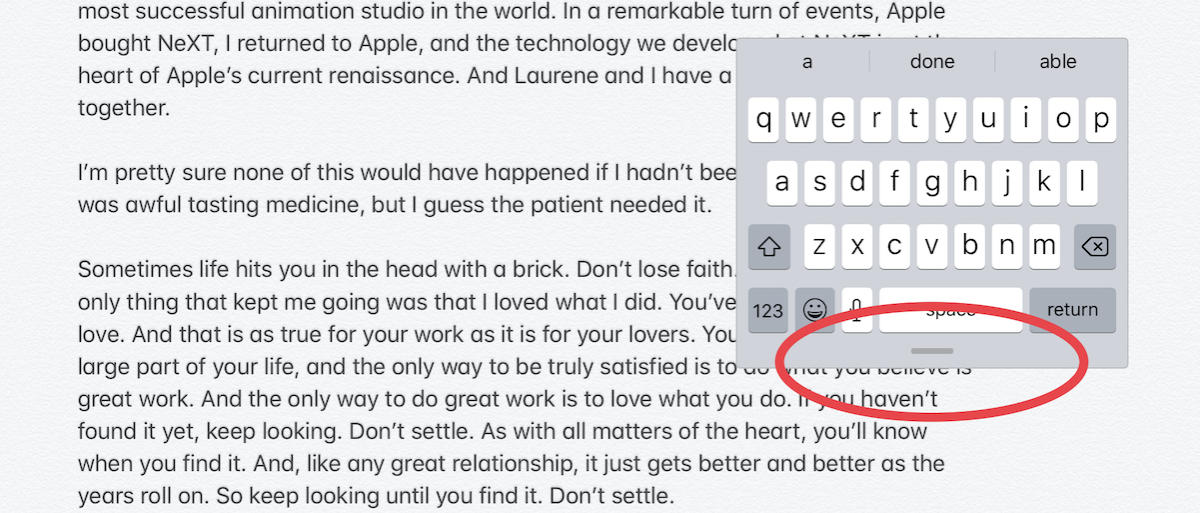 5. To return the keyboard to its default orientation, pinch outward on the keyboard interface.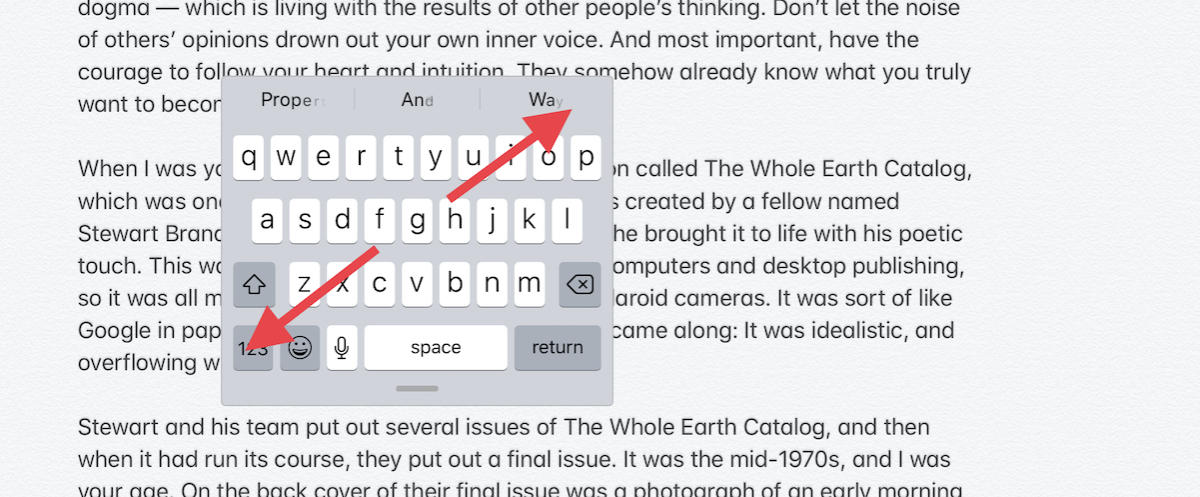 Alternatively, while the iPad is in its default screen-wide configuration, you can hold your finger down on the key with the keyboard icon in the lower-right and pressing the Floating prompt that pops up. You'll still have to pinch outward to close the keyboard, though.

Note that the keyboard will stay in the last mode and orientation you left it in regardless of which app you're using.