People interacting with their phone while driving have been implicated in an enormous number of accidents. The National Highway Traffic Safety Administration says 3,166 people were outright killed as the result of distracted driving in 2017.
Apple added the Do Not Disturb While Driving feature in iOS 11 as a tool to help reduce distractions without you have to take extra steps. It leaves Siri enabled among a few other features. But the DND-While-D feature can trigger automatically when you're not in the driver's seat. You might be a passenger in a car or in another mode of transportation.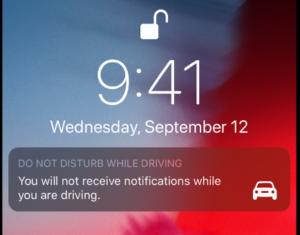 Apple doesn't disclose the exact set of parameters that lead an iPhone to believe you might be behind the wheel of a car. I presume it's clever enough to track certain fixed routes, like train tracks, and omit those, assuming you are not the driver of the train. But I've been on Amtrak, a plane, a bus, light rail, and the Tube and had the mode engage.
To disable it, you have to try to unlock your phone, try again, be told you're driving, then tap I'm Not Driving to tell iOS that you're not really driving. It can be a little much. And sometimes there's an app you want to have running while driving that you might need to interact to tap quickly to pause or change a setting—preferably at a red light or while pulled over. I often want to switch what I'm listening to in a podcast app when I'm not driving, and it's the work of a few seconds.
You can change how the driving DND feature gets enabled, and also turn it on with a little Control Center change, too.
In Settings > Do Not Disturb, tap the Do Not Disturb While Driving field. This presents three options:
Automatically is enabled by default in iOS 11 and later, and works by analyzing certain measures of movement, or when you connect to your car via Bluetooth.

The When Connected to Car Bluetooth option disables automatic driving detection, and it's a great option if you're almost always driving when you get into a car that you've paired your iPhone with. You can manually enable at other times.

Manually lets you use a Control Center button, which is useful even in the other two modes for both turning it off and on.
(Two side notes: CarPlay connections don't trigger the automatic or Bluetoth mode. Both of those modes also require Settings > Privacy > Motion & Fitness > Fitness Tracking to be enabled to work at all.)
To add the button to Control Center, open Settings > Control Center, tap Customize Controls, and find the Do Not Disturb While Driving button. Tap the + to its left to add it to the Control Center.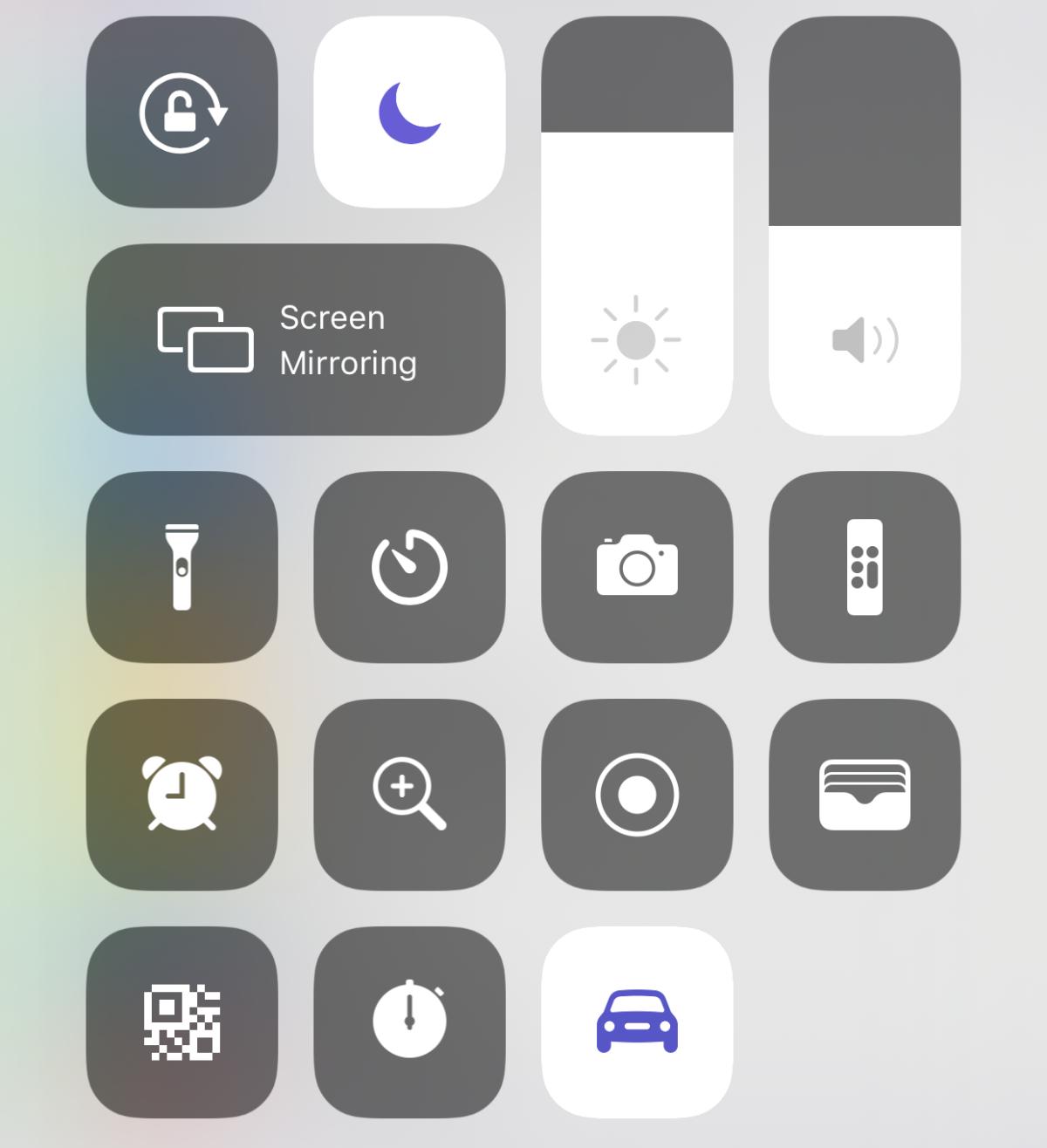 Now, when you swipe up to reveal the Control Center, you'll see its icon (a car) at or near the bottom. When active, it's inverted as is the DND icon (a crescent moon). However, you'll only see this inverted form until you lock the phone. For obvious reasons, you can't swipe up to show Control Center—you're in the driving mode! (Apple says in its FAQ that you can turn it on or off, but that's only true immediately after turning it on before locking the phone.)
You can tap to toggle DND While Driving on, however. It's the easiest way to force it on if you want to be in that mode.
If you're a parent and want to ensure your child can't disable this mode, you can use Settings > Screen Time with a passcode to set Content & Privacy Restrictions > Do Not Disturb While Driving to Disallow. Then it can't be changed without the Screen Time passcode—but it also means your kid can't disable it when they're a passenger or on public transit that triggers the mode.
This Mac 911 article is in response to a question submitted by Macworld reader Wayne.
Ask Mac 911
We've compiled a list of the questions we get asked most frequently along with answers and links to columns: read our super FAQ to see if your question is covered. If not, we're always looking for new problems to solve! Email yours to mac911@macworld.com including screen captures as appropriate, and whether you want your full name used. Every question won't be answered, we don't reply to email, and we cannot provide direct troubleshooting advice.