Apple officially killed off the scrappy, portable 12-inch MacBook and I'm wallowing in my grief. It certainly wasn't a laptop for everyone, but it was the perfect MacBook for me and people like me—namely, carless writers who need access to a laptop for edits and quick stories within a moment's notice regardless of where they are. I was waiting to buy a new one until Apple released a new model—preferably one with the membrane-padded keyboards we find in the latest MacBooks, but now I may content myself with the latest 2017 model with the best processor so I can get as much life out of it as I can.
It wasn't the laptop for video editors or photographers. It sure as heck wasn't the MacBook for gamers. But it was the MacBook for those of us who valued portability above all else. Weighing only two pounds and boasting a profile that was slimmer than some legal pads, it basically disappeared into my bag. (I sometimes worried I'd accidentally left it at home.) Even the only slightly heavier weight and larger size of the new MacBook Air is enough to keep me aware of its presence in my bag, and that makes a difference when you spend afternoons hauling a laptop (and other junk) up the steep hills of San Francisco as I do. I found myself bringing it along in situations when I might have otherwise left a laptop at home, and I was always happy it was there.
The slim profile necessitated some sacrifices, but I never found these as annoying as some people made them out to be. Take the single USB-C port on the side. In theory, it was an annoyance, as you had to use the same port for charging and any peripherals, dongles, or hooking it up to an external monitor. If you wanted to download files from an SD card, for instance, you had to stop charging it.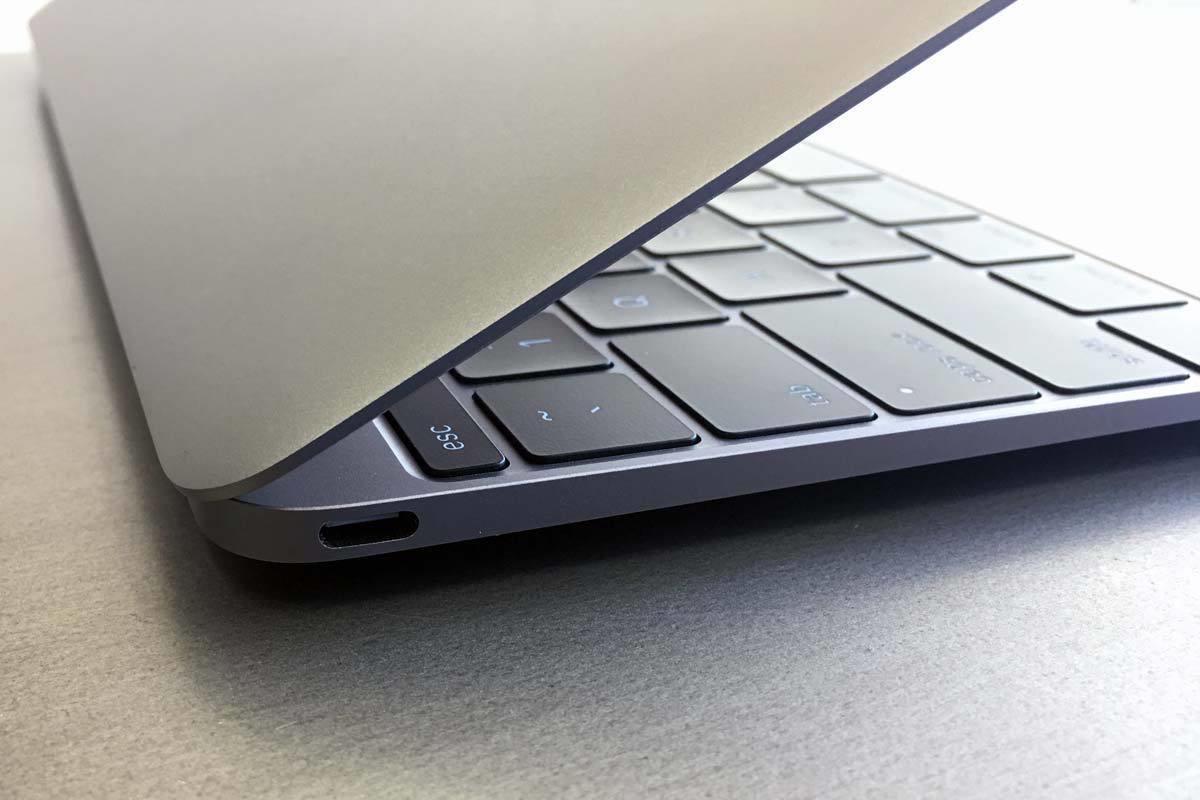 In practice, this was rarely a problem. Again, I mainly used it for writing—and I should say I have more powerful machines when I need heavy-duty performance—so there wasn't much need to hook up anything else anyway. I usually carry Apple's ultra-slim Magic Mouse 2 with me, so I didn't even need to plug a mouse into the port. And without all the extra processing power of other MacBook models, the battery seemed to last for ages, so I could keep my Cinema Display in the office hooked up as a secondary monitor for over half the day without worrying too much about draining the battery. (Even with that lesser power, the 2017 MacBook could handle World of Warcraft tolerably well.) I liked that it delivered much of the portable experience people associate with Chromebooks, but with the comfort and versatility of a full version of macOS.
Here's where I'll get a little controversial: It was the only model of MacBook in which I genuinely loved Apple's maligned butterfly keyboard (aside from its clacky typing), as the MacBook's slight keyboard incline and almost table-flat thickness seemed perfectly suited to the design. The keys were properly spaced for my fingers, and even the palmrests and trackpad were more manageably sized than what we find in Apple's larger laptops. It was just me and the typing experience, which made it a perfect writer's tool. Heck, I even loved that it didn't have the Touch Bar, that most inessential of Apple's recent "innovations."
I hope that one day we'll see its like again, as no current MacBook fills this role so well. Both the 13-inch and 15-inch MacBook Pros are hefty machines that feel burdensome when carried for long stretches. The new MacBook Air has an extra port, an improved keyboard, and even Touch ID, but as I've said, it's still big enough to feel like the slightest of burdens. All of the rest of Apple's MacBooks strike me as desktop-class machines that are designed to be easily moved, while the humble MacBook was made for use on the actual road. It was a minimalist machine from a company known for its minimalist design, and I'll even say that stripping away all the bells and whistles helped me achieve a clarity of focus I don't get with the MacBook's larger cousins.
Padding the line
You could make a case that Apple hasn't completely abandoned this philosophy, as I believe Apple wants those of us who prefer this type of experience to use the iPad instead. To that end, the upcoming iPadOS 13 introduces a host of changes that make Apple's tablet work more like a Mac, right down to better file management, improved multitasking, and the ability to hook up any peripherals through the single port. Like the MacBook, the naked models are so slim and light that you'll barely notice them in your bag. Apple isn't just nudging us in this direction—with the cancellation of the MacBook, it feels like a shove.
But c'mon, the iPad is no MacBook. It's much better for heavy-duty productivity than it was, but it still lacks the kind of easygoing multi-window support we get on the Mac, and the downplayed mouse support comes with a sizable range of drawback. Writing with a keyboard on an iPad requires getting a keyboard case, and once it's attached you're often looking at a device that's technically bulkier than the MacBook ever was. Rare, too, is the keyboard case that offers as comfortable a typing experience as you can get on a real MacBook. (But, hey, at least they're quieter.)
Apple clearly planned great things for the 12-inch MacBook, as the standalone name suggests it was meant to be the perfect MacBook for most people. As it turns out, it was only really perfect for writers on the go—and then even some of us preferred more options. On some level, its disappearance is good news as Apple's product line was getting a touch bloated, especially in light of rumors that a 16-inch MacBook Pro will be dropping later this year. I'm under no illusion that it was a popular device.
The fact is, though, that no other MacBook does such a good job of giving me exactly what I want. Once I get my new MacBook, I'll be like one of those people who clung to the pre-butterfly MacBook Pros for years out of light protest and a preference for the old ways. And for now, I'm fine with that.