You've got YouTube or your favorite music app open and are ready to kick back, when you realize your favorite Bluetooth headphones aren't connected to your iPhone anymore.
So you have to leave your app, find and open the Settings app, go into the Bluetooth menu, connect to your headphones, then close it all and go back into your app. What a pain.
In iOS 13, you can connect to paired Bluetooth devices right from Control Center, so you don't have to leave your app! Here's how:
Open Control Center (Swipe down from the upper-right corner on an iPhone with no Home button. Swipe up from the bottom on an iPhone with a Home button.)

Tap and hold, or 3D touch, on the wireless connections block in the upper right to expand it.

Tap and hold (or 3D touch) on the Bluetooth button on the right. A list of paired Bluetooth devices (connected and not connected) will pop up. Simply choose the one you want to connect to, and you're good to go.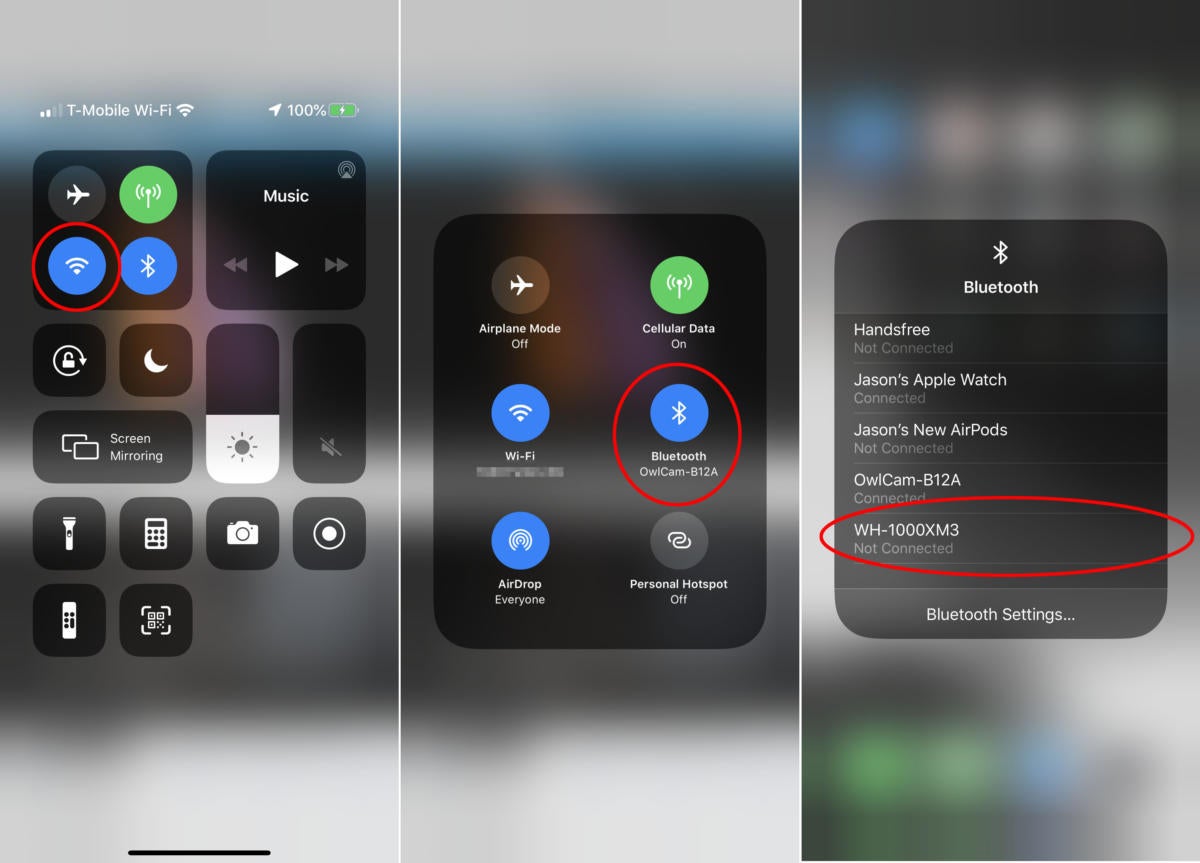 If you just tap on the Bluetooth button, you'll toggle it off and on, just as you've always been able to do. iOS 13 adds the new 3D Touch (or long-press) function to show devices and connect.
This new method isn't necessarily fewer taps than going into Settings, but it could be a lot faster—you don't have to close your current app, find the settings app (which may be on another home screen or in a folder), open it, open the Bluetooth menu, connect, then close Settings and go back to your app.