Major changes to Apple's MacBook lineup! Has Zoom made your Mac vulnerable to hackers? What will Apple be like without Jony Ive? And your hot takes! That's all in this episode of the Macworld Podcast.
This is episode 658 with Jason Cross, Leif Johnson, Roman Loyola, and Michael Simon.
Listen to episode 658
News
Here are articles for more information on the news we talked about on the show.
Feature discussion: The departure of Jony Ive
Apple recently announced that Jony Ive, the company's Chief Design Officer, is leaving. The man behind the design of the iPhone, iPod, iMac, and more has left an indelible mark not just on Apple, but in the worlds of design and technology. What is the significance of Ive's departure from Apple, and what does the company do going forward? This is our main topic of discussion for the show.
For more about Jony Ive, click on the links below.
Your hot takes
We love hearing from you. Let us know what you're thinking via email at at podcast@macworld.com, or you can contact us through Twitter ( @macworld) or on Facebook.
Here are a few comments that caught our eye.
The discontinuation of the MacBook: Chris Mara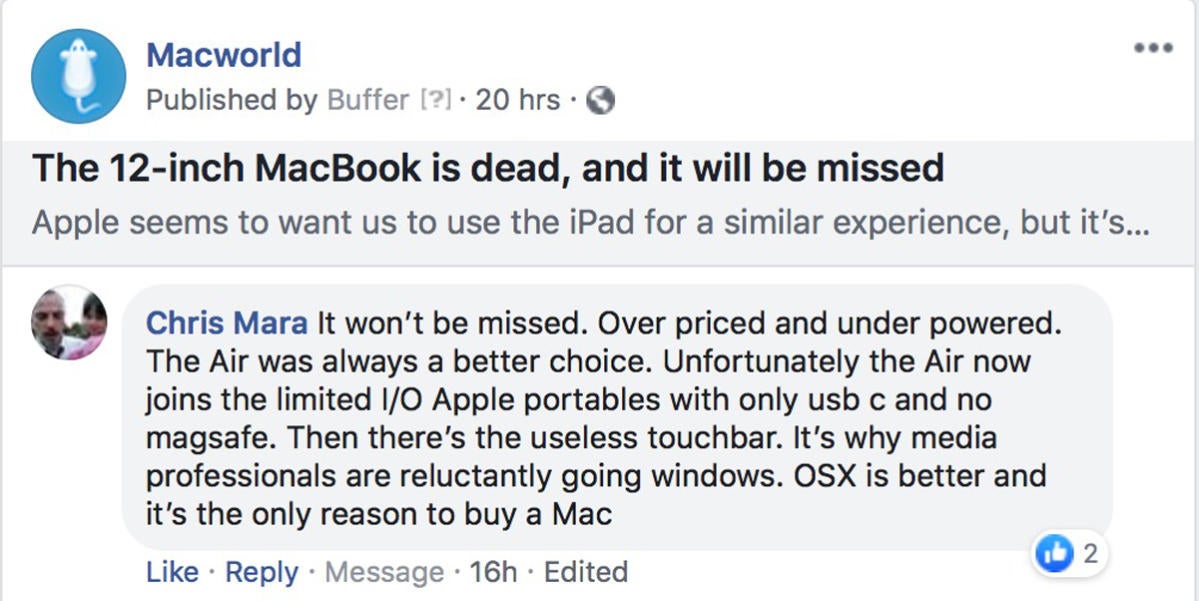 Rumors that the butterfly keyboard will be going away: @mijo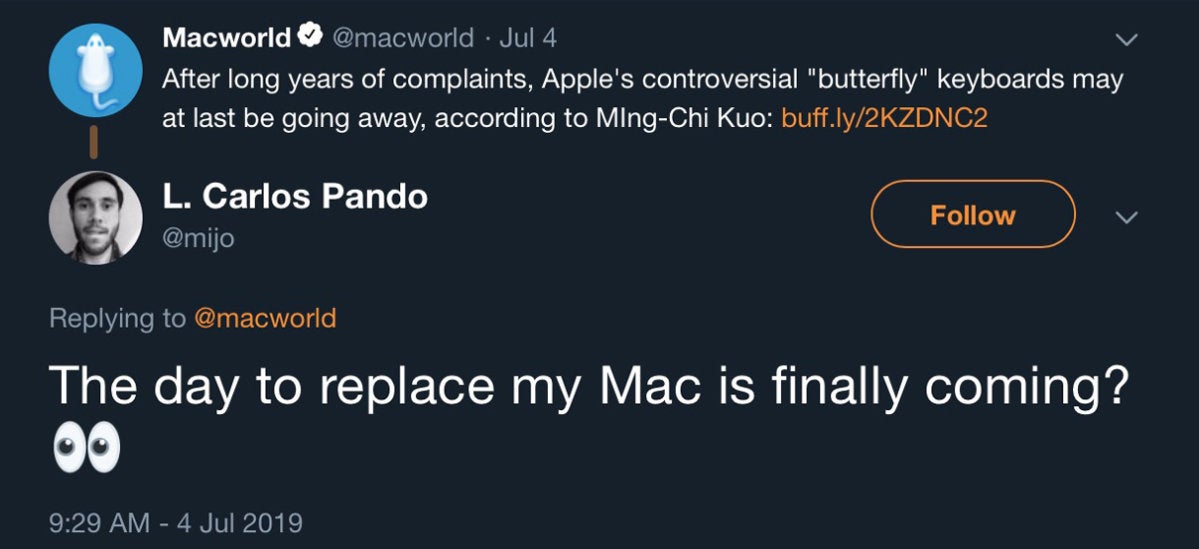 Rumors that the butterfly keyboard will be going away: @simonmanwai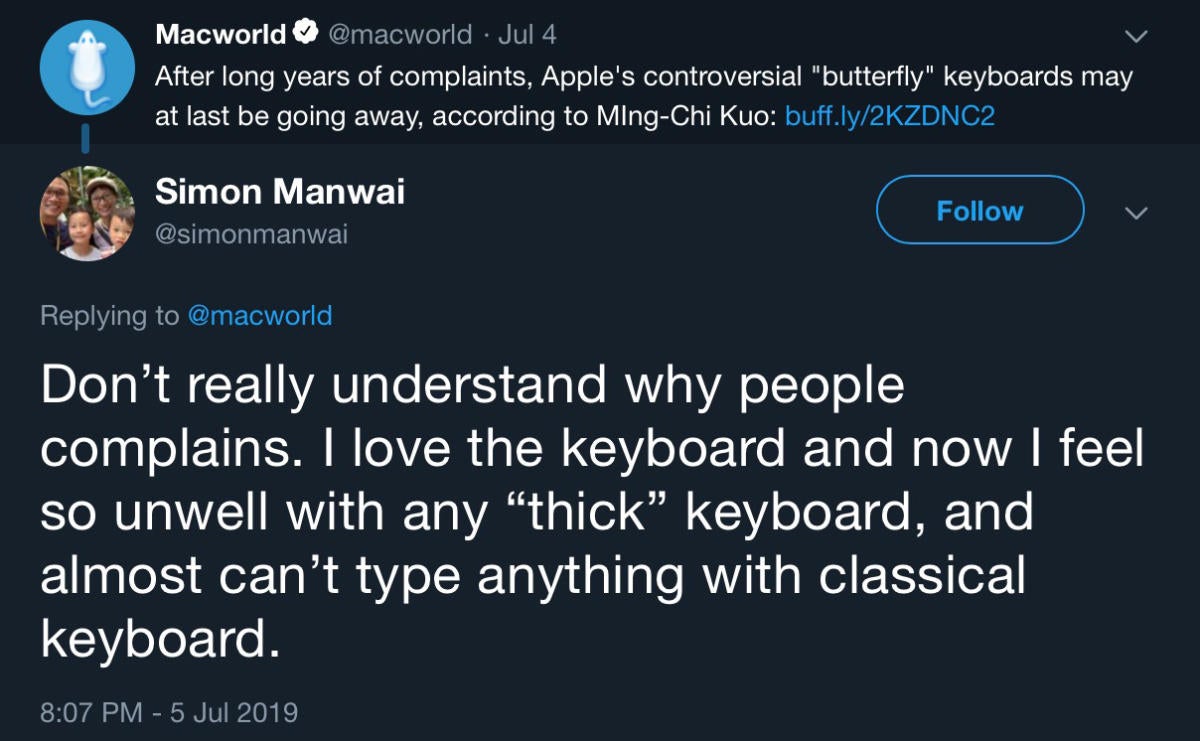 How to subscribe to the Macworld Podcast
You can subscribe to the Macworld Podcast—or leave us a review!— right here in iTunes. Or you can point your favorite podcast-savvy RSS reader at: http://feeds.soundcloud.com/users/58576458-macworld/tracks
The Macworld Podcast is also available on Spotify.
To find previous episodes, visit Macworld's podcast page or our home on Soundcloud.