We did a special edition of the show where we feature your hot takes from the Macworld social media feeds. The hot takes are your reactions to Macworld stories and other happenings in the world of Apple. We share what you wrote, and we offer our thoughts.
As a reminder, you can comment or ask questions via Twitter (@macworld), on Facebook, or through email at podcast@macworld.com.
Here's how today's show works.
We explain the subject at hand. If the hot take is a reaction to the article, we briefly summarize that article. If the take is a reaction to a recent event, we explain what happened.

We introduce the hot take with the poster's name and where it was posted.

We read the hot take and then we discuss it.
This is episode 659 with Leif Johnson, Roman Loyola, and Michael Simon.
Listen to episode 659
Below are the hot takes discussed on the show.
Messages and Maps: Two apps we wish Apple would port from iOS to Mac
Our first topic and hot take is in reaction to an article we posted about how Apple should port the IOS versions of Maps and Messages to macOS.
From @MrWillBill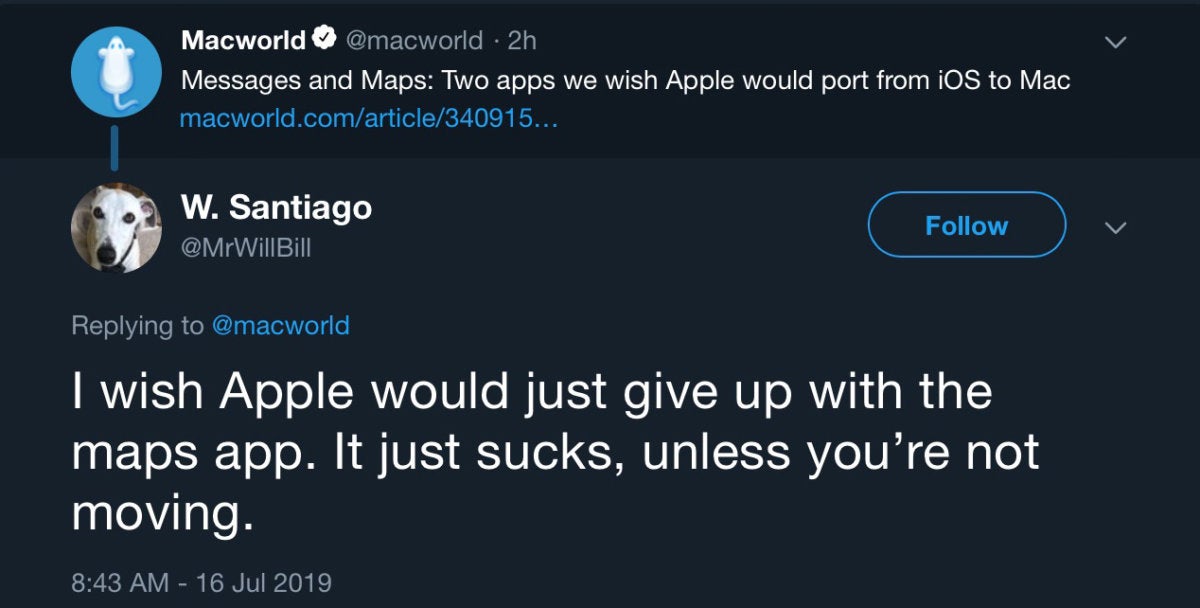 Phones and fingerprint sensors
Macworld's Michael Simon posted some thoughts about fingerprint sensors on phones. This prompted a response from a reader.
From @_PotentialX_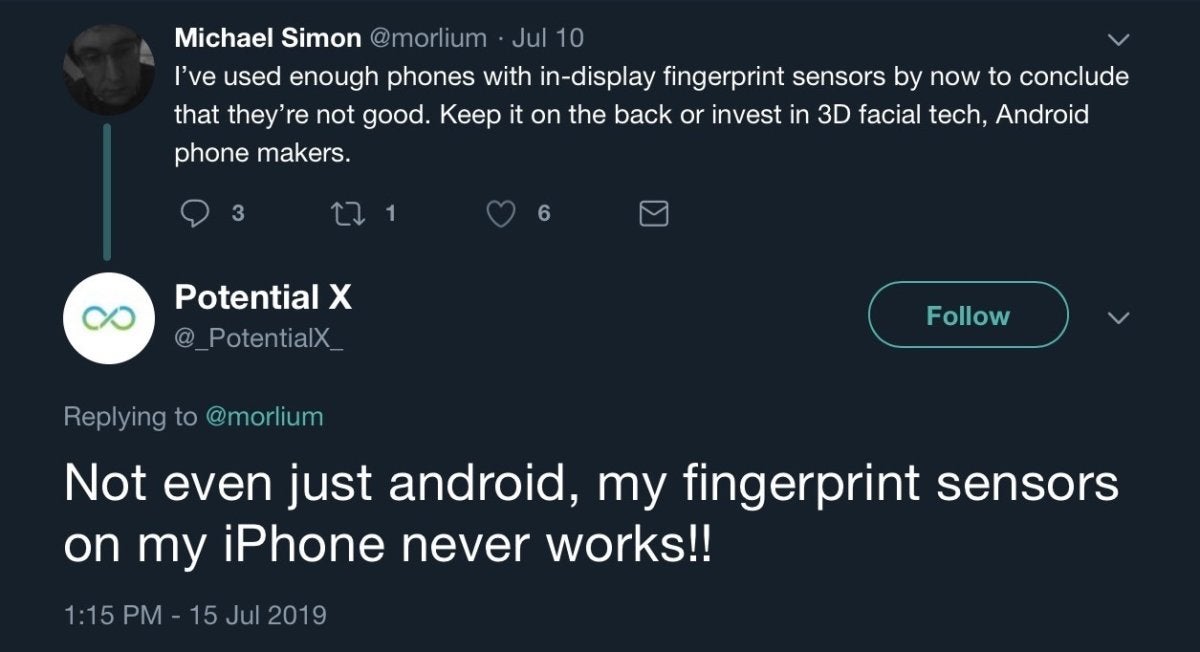 Go64 review
In our review of Go64, we cover how it's a good utility for preparing for the 64-bit only world of macOS Catalina. But some readers are concerned about this software restriction.
From Steve Lee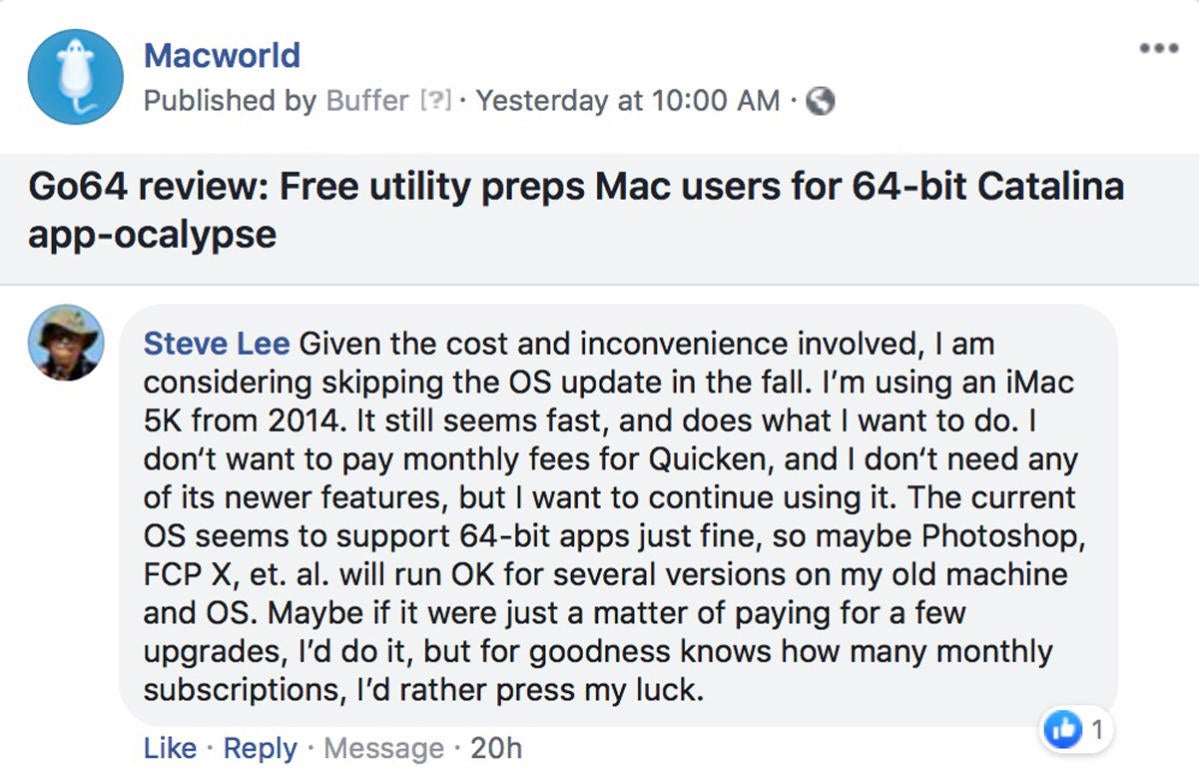 MacBook Air: Why didn't it die?
Macworld contributor Jason Snell wrote a piece about the recent MacBook shakeup. One Macworld reader thinks an even bigger shakeup is in the works.
From Sorin Paliga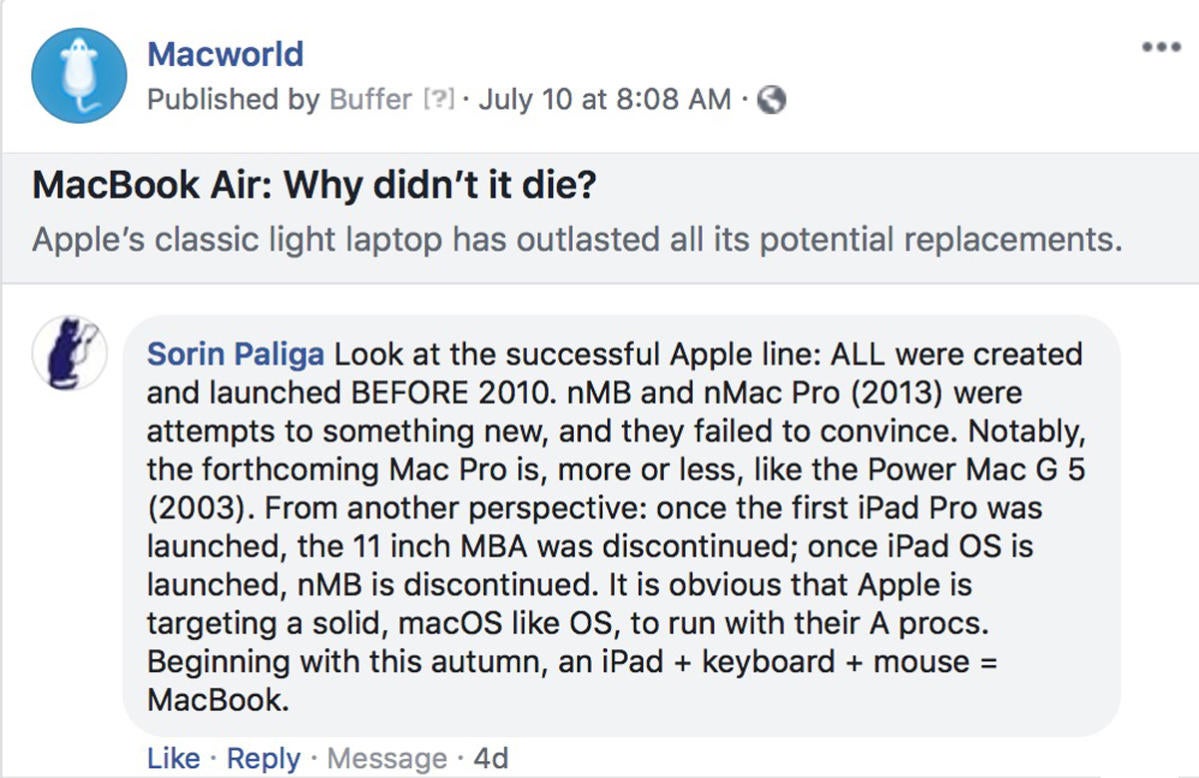 Jony Ive leaving Apple
What will happen now that Jony Ive has left Apple? One Macworld reader has no worries, because the spirit of Steve Jobs lives on.
From Angelina Marie Battaglia-Myers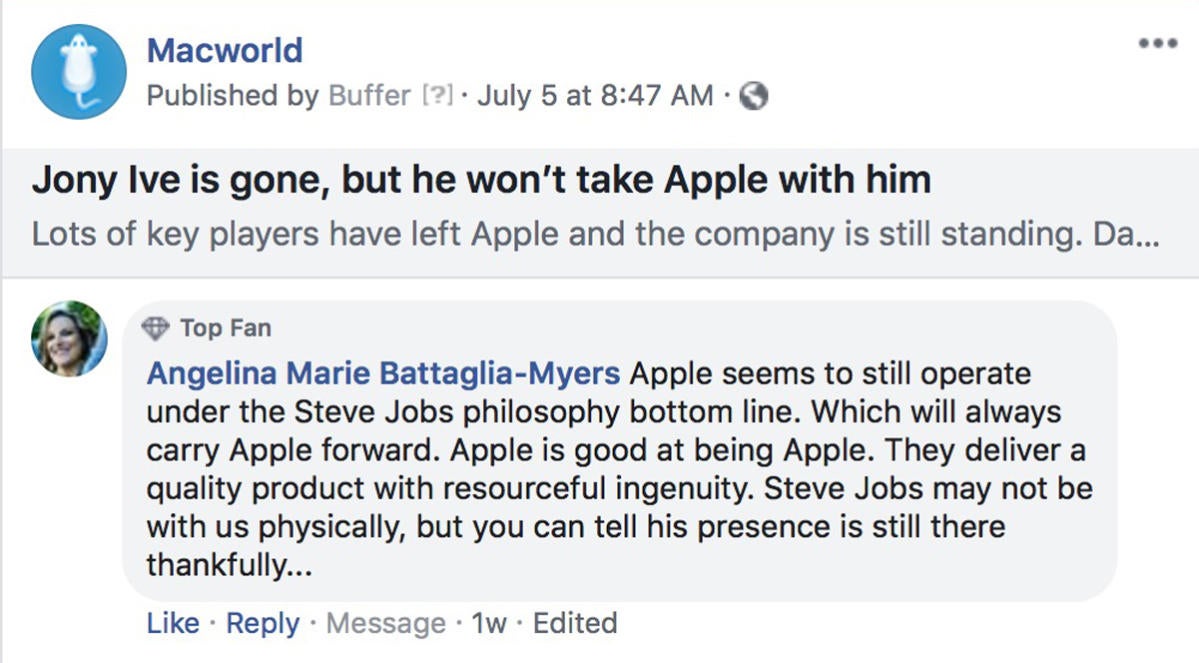 How to subscribe to the Macworld Podcast
You can subscribe to the Macworld Podcast—or leave us a review!— right here in iTunes. Or you can point your favorite podcast-savvy RSS reader at: http://feeds.soundcloud.com/users/58576458-macworld/tracks
The Macworld Podcast is also available on Spotify.
To find previous episodes, visit Macworld's podcast page or our home on Soundcloud.