As our iPhones and iPads increasingly become the primary way we interact with others online, really good text management features have become more important. The old "shake to undo" gesture just isn't going to cut it anymore.
With iOS 13 (and iPadOS 13), Apple's addressing text input in a big way with the new QuickPath swiping keyboard and several new three-finger gestures. Once you get used to them, you'll find it easier to work with text on your iOS device than ever before.
Undo and Redo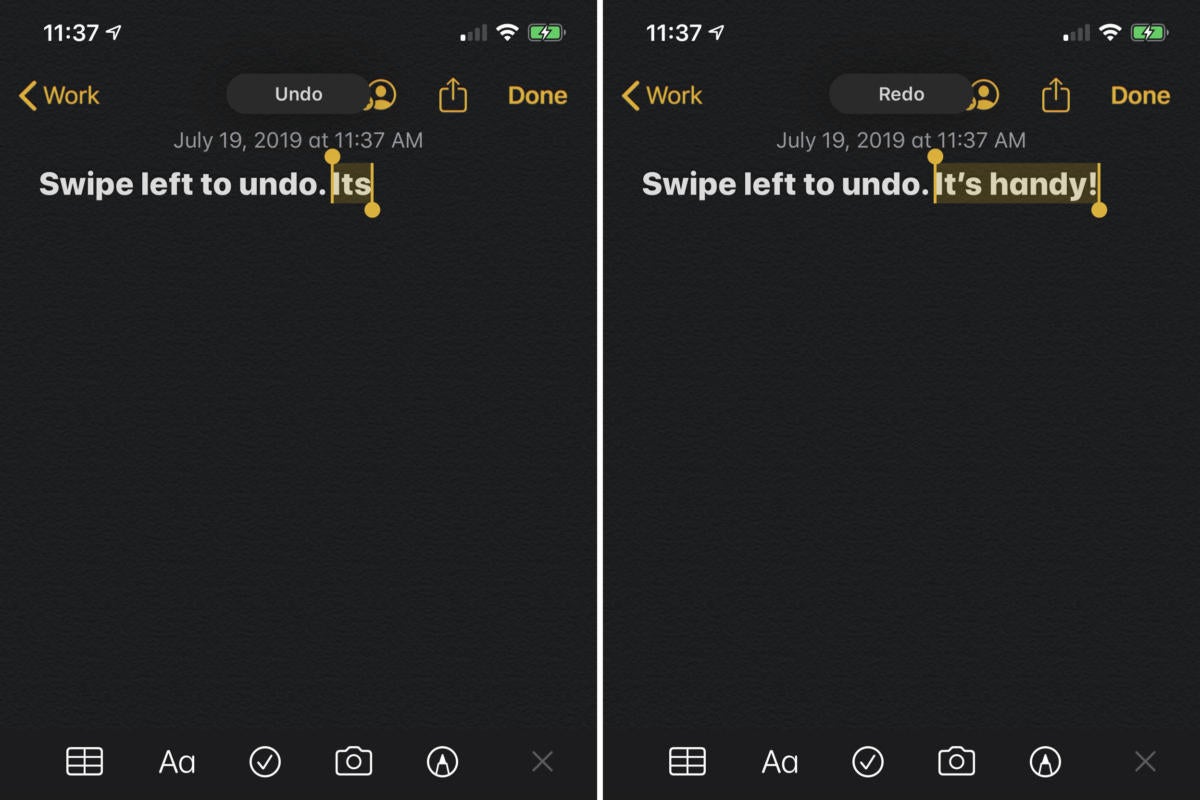 The old "shake to undo" gesture remains in iOS, but you're not going to want to use it once you get used to these three-finger swipes.
Swipe left with three fingers to Undo, and swipe right with three fingers to Redo.
You can also Undo by double-tapping with three fingers.
You'll see "Undo" or "Redo" badges at the top of the screen to verify your action.
Cut, Copy, and Paste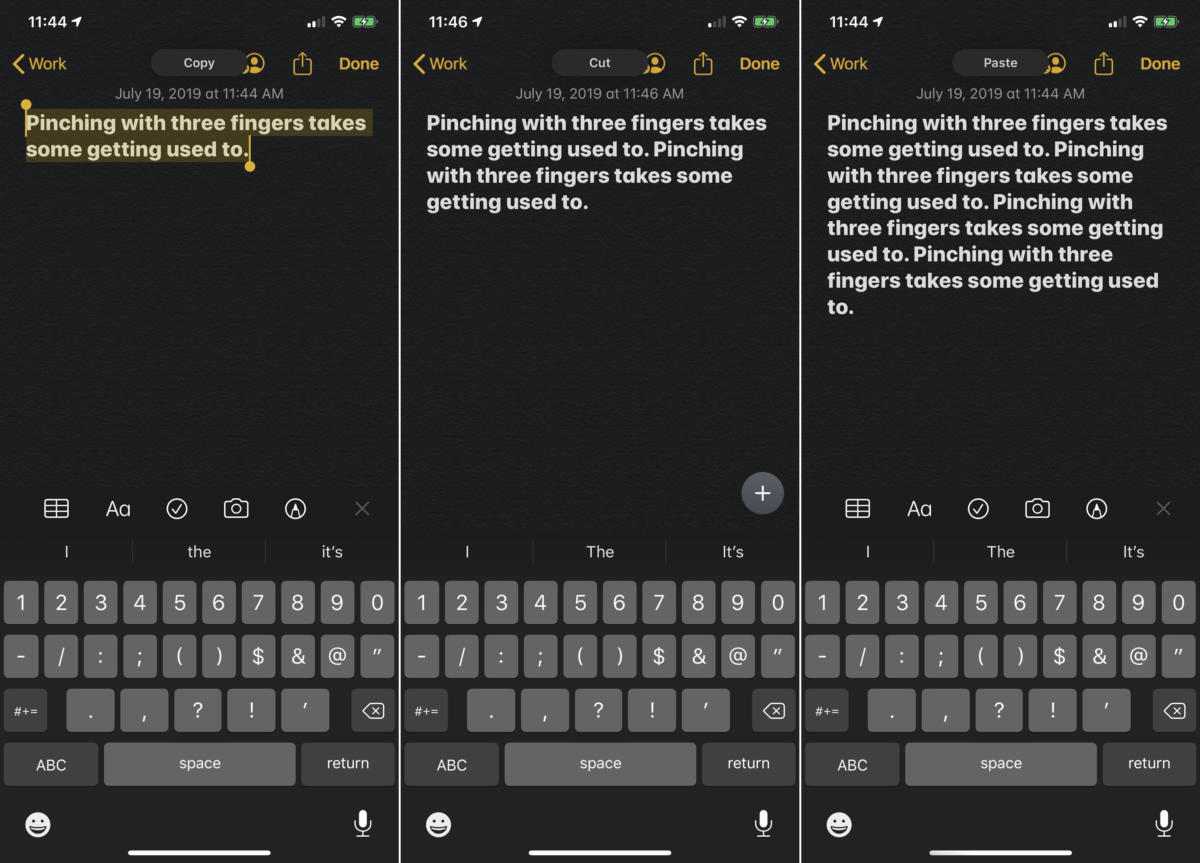 The new copy and paste gestures are best performed with your thumb and two fingers, and can be a little tricky on a small screen.
Pinch with three fingers to Copy, and then expand ("un-pinch") with three fingers to Paste.
To Cut text, simply perform the Copy gesture twice. The first one will do a Copy, the second one will Cut the text out.
You'll see "Cut," "Copy," or "Paste" badges at the top of the screen to verify your action.
Cursor movement
Moving the cursor around in iOS 13 has changed, too. It's a little more intuitive—simply tap the blinking text entry cursor and then drag it around.
You don't have to hold for any length of time to "pick it up," just touch and immediately drag where you want it to go.
Unfortunately, the little magnifying glass pop-up is gone, which can make precise cursor placement difficult as you can't see the characters right underneath your fingertip.
Open the shortcut bar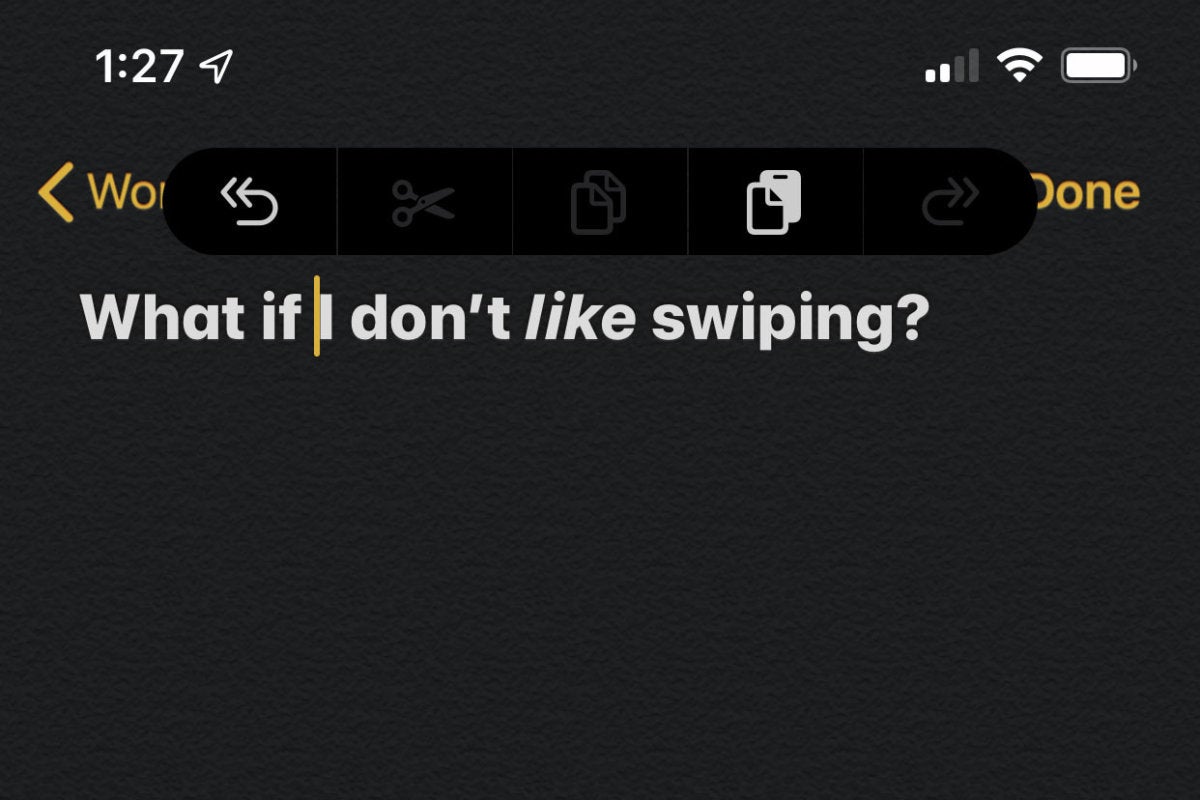 If you find these gestures difficult, you might want to avail yourself of the new shortcut bar instead. Just tap and hold with three fingers for about a second. You can do this anywhere on the screen, even in the keyboard area.
You'll see a bar at the top of the screen with buttons for Undo, Cut, Copy, Pate, and Redo. It will stay there through repeated commands, and only disappear when you move the cursor or enter text.