Safari is probably the most frequently used app in macOS. Fortunately, with the upgrade to macOS Catalina, Safari gets a few helpful new features. Here's a look.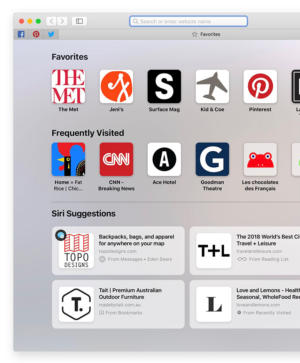 Start page
The start page has a new way to help you get to the websites you want to visit. It still shows Favorites and Frequently Visited websites as in previous versions, but now there's a Siri Suggestions section that lists recently-visited sites, Reading List links, iCloud Tabs, links sent to you via Messages, and more.
Tab switching
When you type in a URL, if that website is already open in another tab, Safari will display the option to switch to that particular tab. Not only should this help cut down on the number of open tabs that you have, it can also help you find the tab you want.

Move Window to Left/Right of Screen
Under the Window menu that are two new options: Tile Window to Left of Screen, and Tile Window to Right of Screen. These help sort your Safari windows.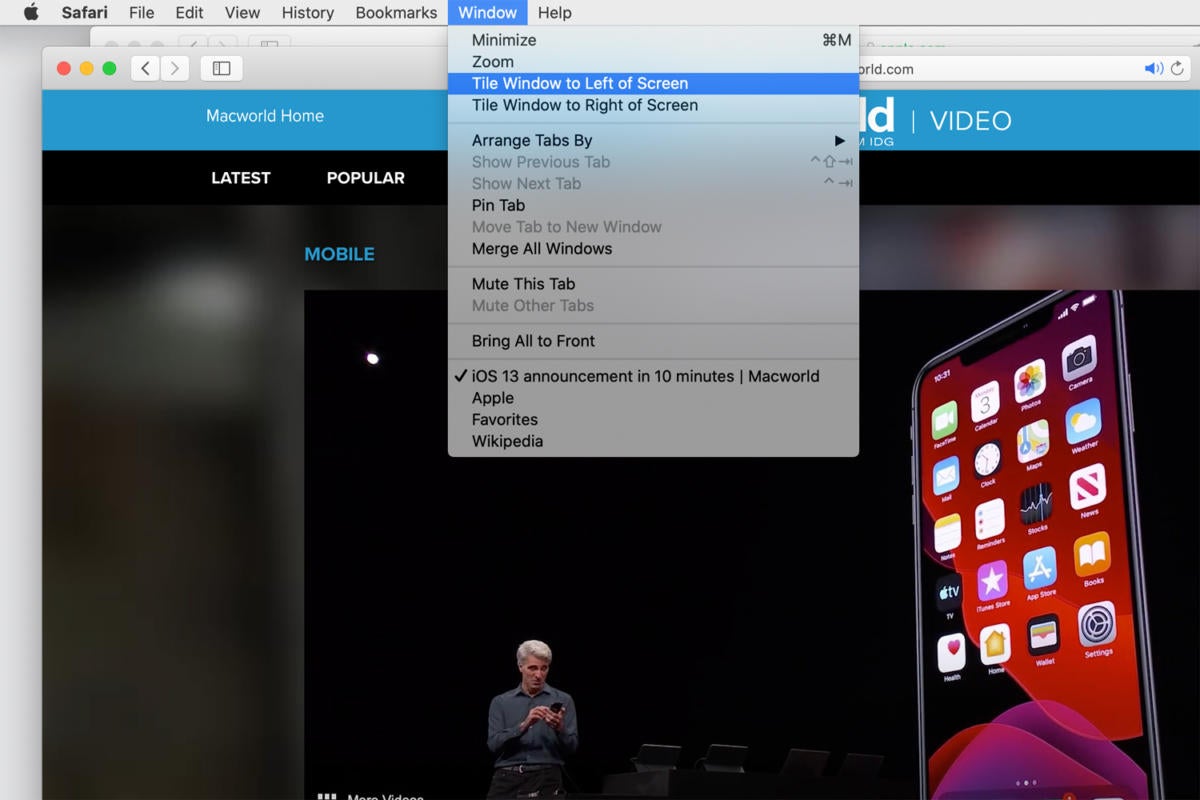 When you select one of these options, the active Safari window moves to the left or right of the screen (depending on which option you selected), and tiles of the other open windows are shown on the opposite side.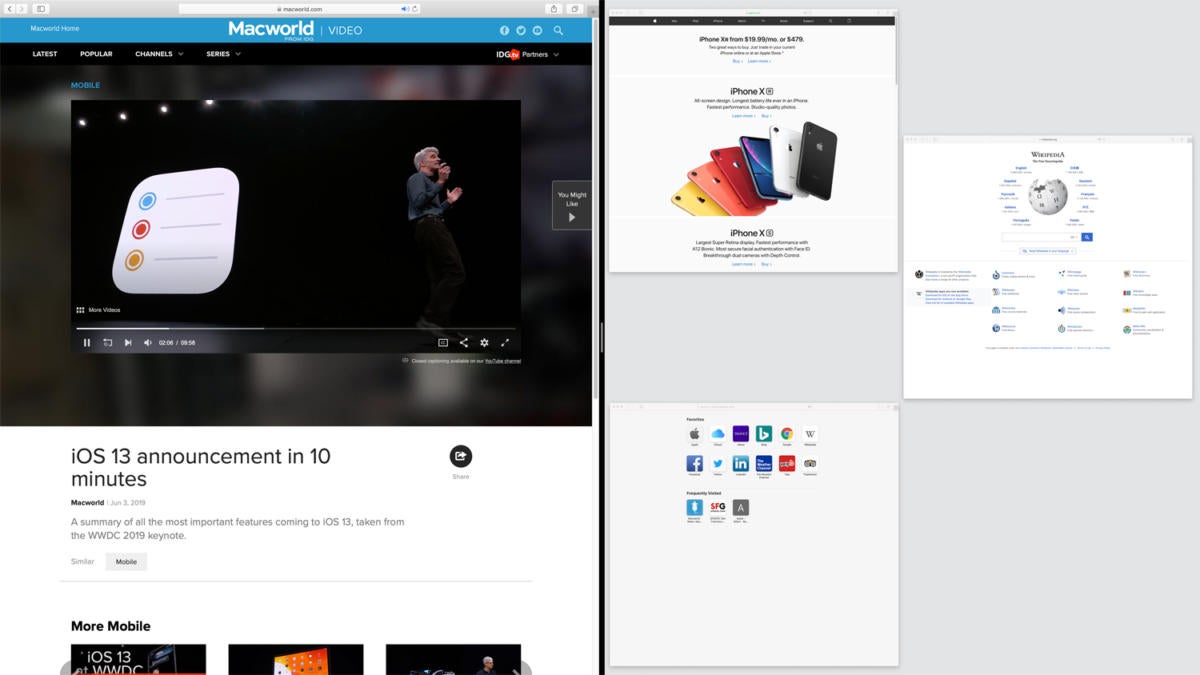 If you click on the big webpage, Safari expands it to take up the whole screen. Press the Escape button on your keyboard to leave fullscreen mode.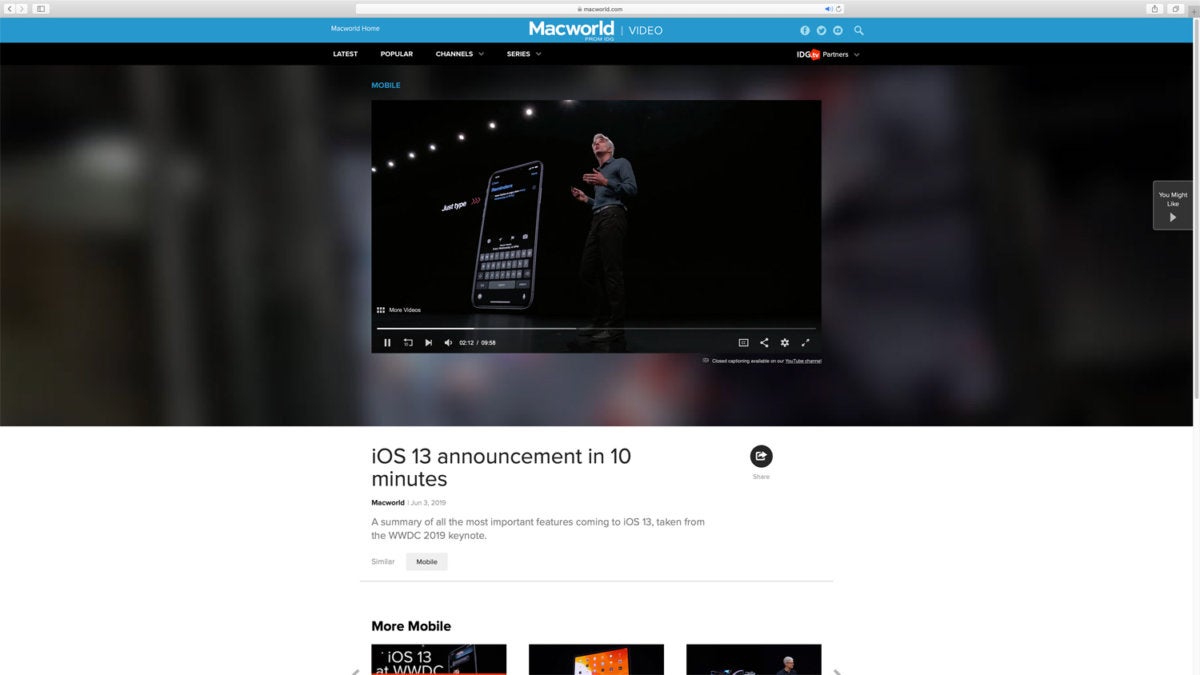 If you click on one of the tiled windows, it expands to fill the rest of the space next to the main active window.
Picture in Picture
When you're watching a video, you can pop the video out from the webpage into a separate window. To do this, look in the URL box for the Audio icon. Then click and hold. A pop-up menu will appear, and one of the options is Enter Picture in Picture.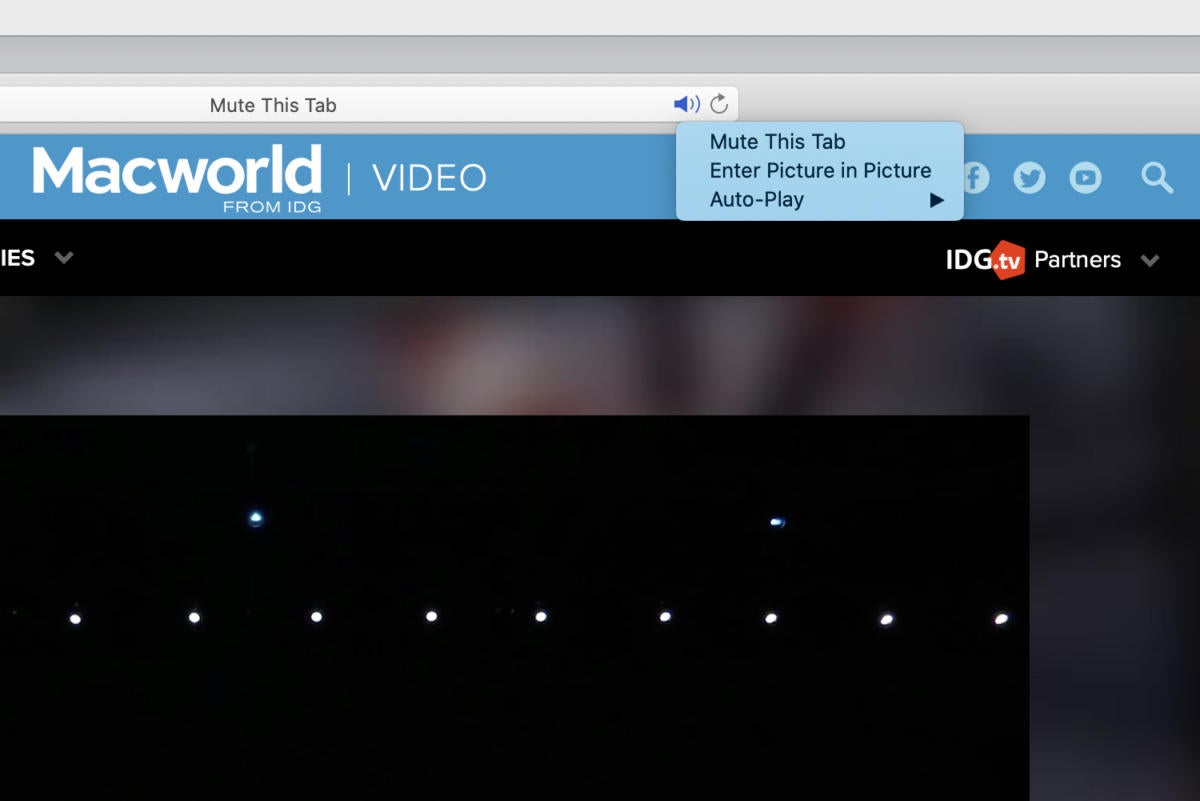 To exit Picture in Picture, you can click on the close windows icon (the X button) in the upper left corner of the video pop-up window. Or you can click and hold on the Audio icon in the URL box and select Exit Picture in Picture.
Weak password warning
Safari will flag weak passwords and help you make a stronger one when you're creating an account online.