It can be a little hard to find the app you want to use on your Apple Watch. That grid view is small and dense, and the list view, while better, means a lot of scrolling on a very tiny screen.
Fortunately, watchOS 6 will improve app organization by making it possible, for the first time, to delete some of the stock apps installed on every Apple Watch. Not only will this reduce clutter in the app picker, but it can free up a little bit of storage space, which can be at a premium if you store music, podcasts, or audiobooks on your Apple Watch.
How to remove built-in apps
While you can remove third-party apps from the Watch app on your iPhone, you can't do that with built-in apps from Apple. You've got to do that on the watch itself.
Open the app grid by pressing the digital crown.

If your apps are in List View, change it to Grid View. Press hard on the app list, and choose Grid View.

In your grid of apps, tap gently and hold—don't press hard!— until all your apps start to wiggle.

You can now drag app icons around to rearrange them. Some apps will have a small (x) in the corner; tap that to remove the app from your Apple Watch.
How to restore a removed app
You decided to remove the Walkie-Talkie app because you never use it, and now your friend got an Apple Watch and is dying to use it with you. How do you get it back?
The easiest way is to use your iPhone. Simply open the Watch app, then tap the App Store tab on the lower right. You'll probably see a screen prompting you to use the App Store on your watch, but you can tap Discover Watch Apps on iPhone to look at the store on your iPhone. Find the app you deleted (the easiest way is to search for apps made by Apple) and re-install it.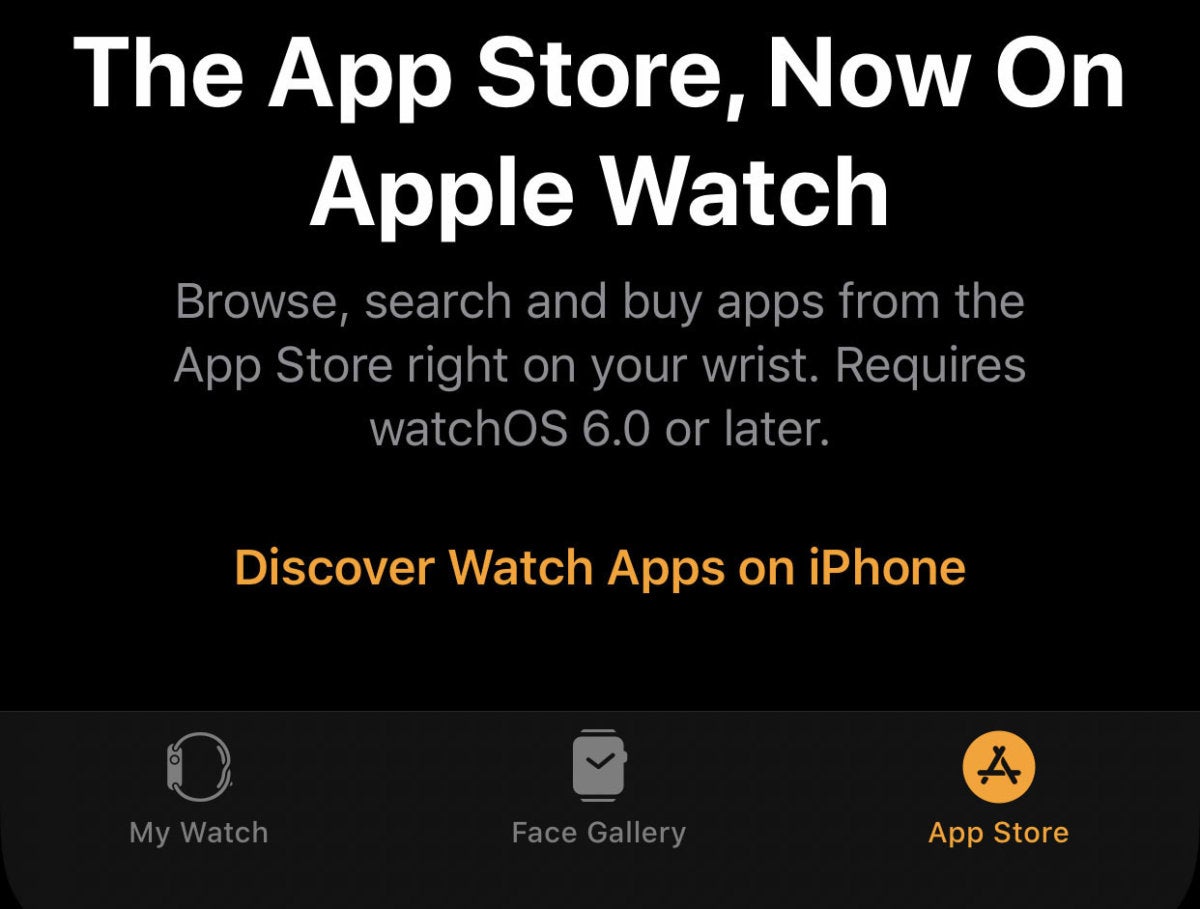 Which apps can be removed?
Not all of the built-in Apple apps can be removed in watchOS 6. Apps like Mail, Maps, Music, and Photos are still permanently installed on your fancy little wrist computer. Here's a list of all the built-in apps you can remove.
Camera
Now Playing
Breathe
Cycle Tracking
Alarm
Timer
Stopwatch
Radio
Walkie-Talkie
Noise
Remote
ECG
This list is accurate to the watchOS 6 beta available at the end of July. Some of the built-in apps that you're not able to delete, like Podcasts, are easy to find in the App Store, which signals that the final watchOS 6 release might possibly allow you to delete more that just the apps in the list above. If so, we'll update this story.