Apple announced its third-quarter 2019 financial results—and it looks like Apple is a trillion-dollar company again. The Apple Card is coming to a wallet near you. And your hot takes! That's all in this episode of the Macworld Podcast.
This is episode 661 with Leif Johnson, Roman Loyola, and Michael Simon.
Listen to episode 661
News
Here are articles for more information on the news we talked about on the show.
Feature discussion: Siri eavesdropping
The Guardian recently posted a report by an Apple whistleblower, saying that Apple takes Siri recording and uses them to improve Siri. Those recordings are listen to by contractors hired to do the work, and they, according to the Guardian report, "regularly hear confidential medical information, drug deals, and recordings of couples having sex."
Apple has responded, citing several different measures the company takes to insure user privacy. But this revelation is being seen as a blow to the image that Apple promotes as a company that values user privacy.
For more information, click on the links below.
Two-minute tip
On this part of the show, a Macworld staffer will present a quick tip for your Apple device. This week, Leif has a tip for your iPad and iOS 13. Here are the details:
Your hot takes
We love hearing from you. Let us know what you're thinking via email at at podcast@macworld.com, or you can contact us through Twitter ( @macworld) or on Facebook.
Here are a few comments that caught our eye.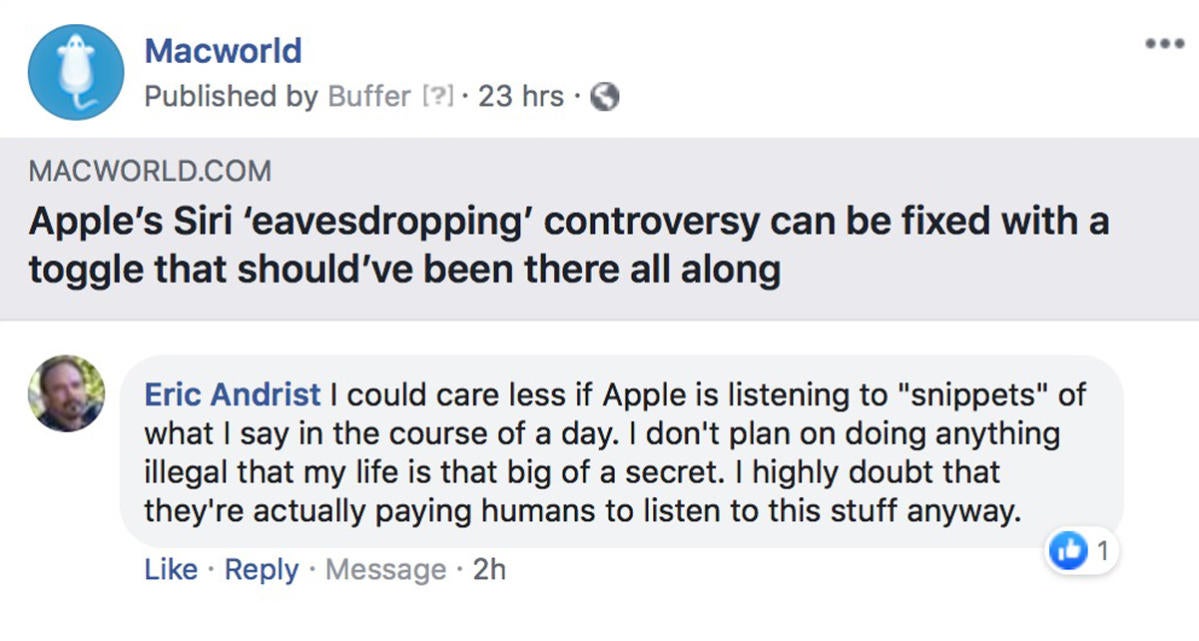 Rumors that 3D Touch will go away: @YesYepYeahYah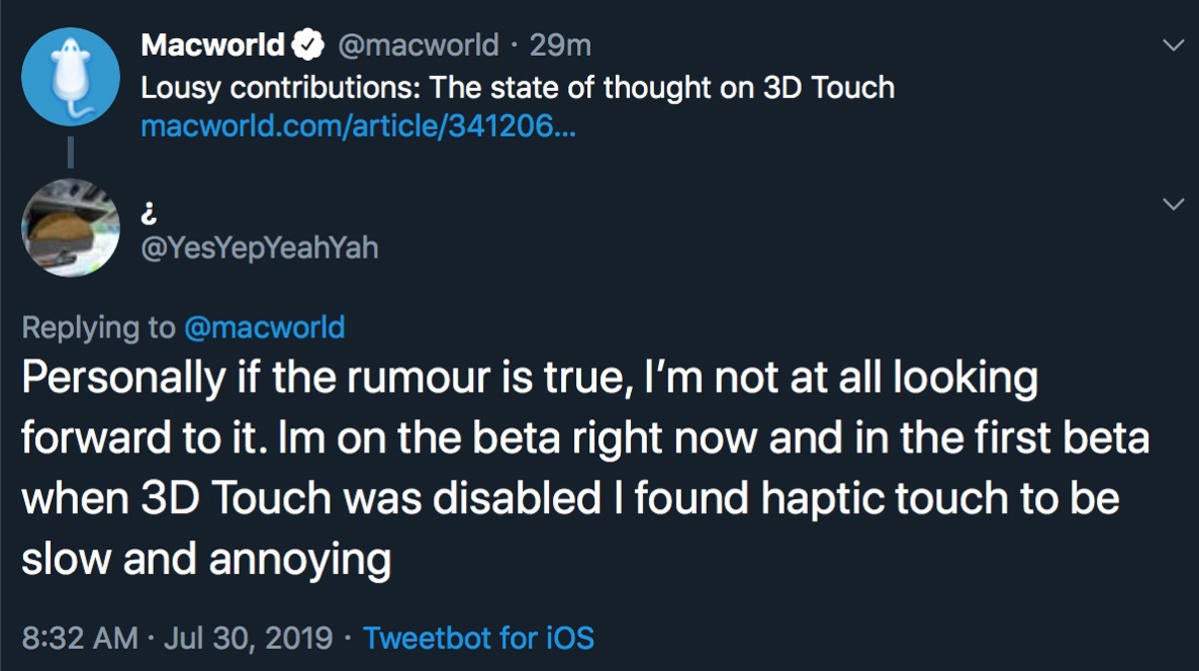 16-inch MacBook Pro rumors: James Wages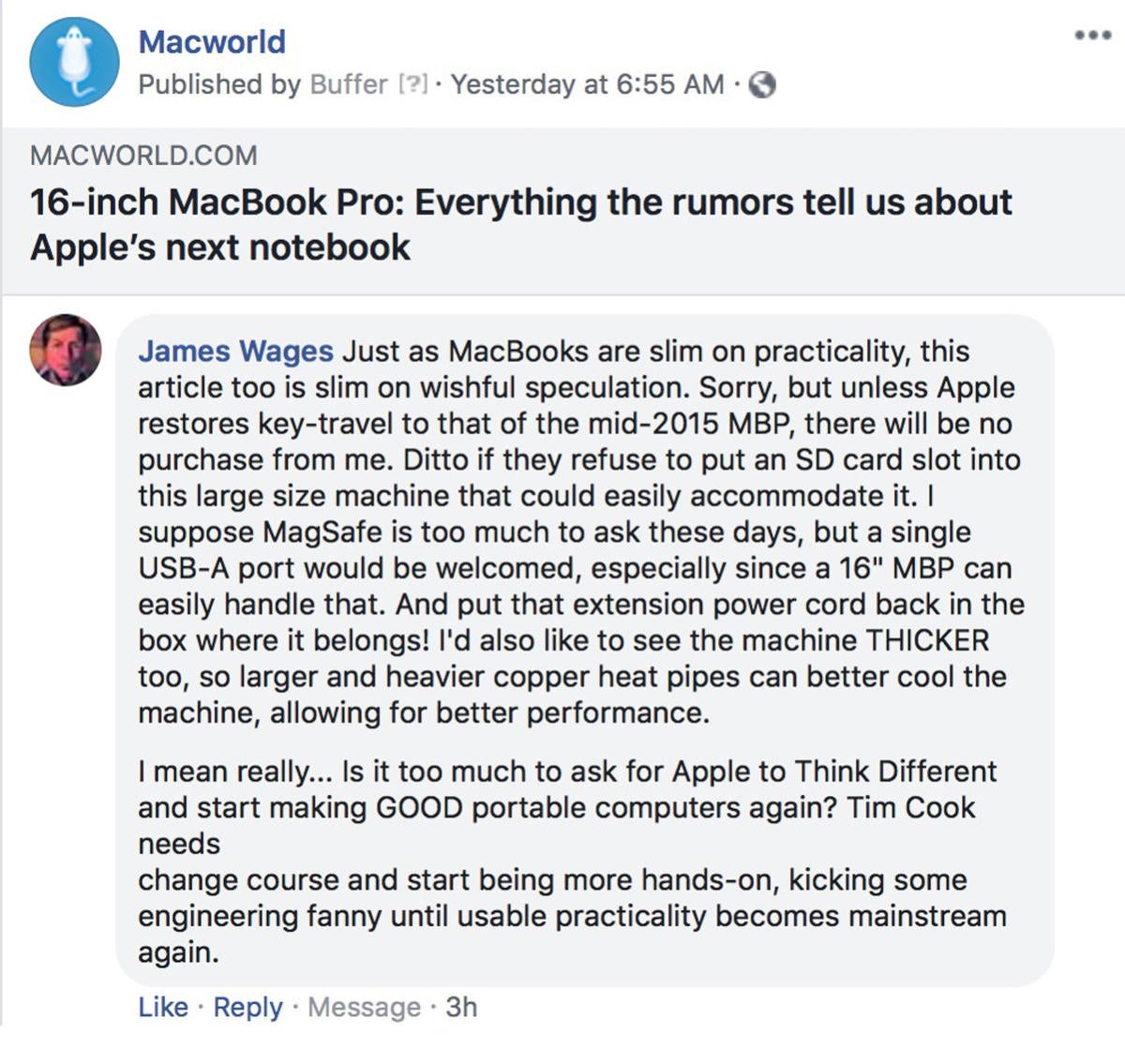 How to subscribe to the Macworld Podcast
You can subscribe to the Macworld Podcast—or leave us a review!— right here in iTunes. Or you can point your favorite podcast-savvy RSS reader at: http://feeds.soundcloud.com/users/58576458-macworld/tracks
The Macworld Podcast is also available on Spotify.
To find previous episodes, visit Macworld's podcast page or our home on Soundcloud.