Quick! First answer that pops into your head: When you press a Print button, what do you think will happen next?
It will print, right? Sure, but not when you're using Photos for macOS. Printing in that app is a two-step operation missing a familiar cue in the first step about the sequence that follows.
When you select an image or images and select File > Print, the Photos print dialog appears with just a few options. You can select the printer, the paper format, and a prefab printing setup. For some layout choices, like Contact Sheet and Custom, additional options appear at the bottom.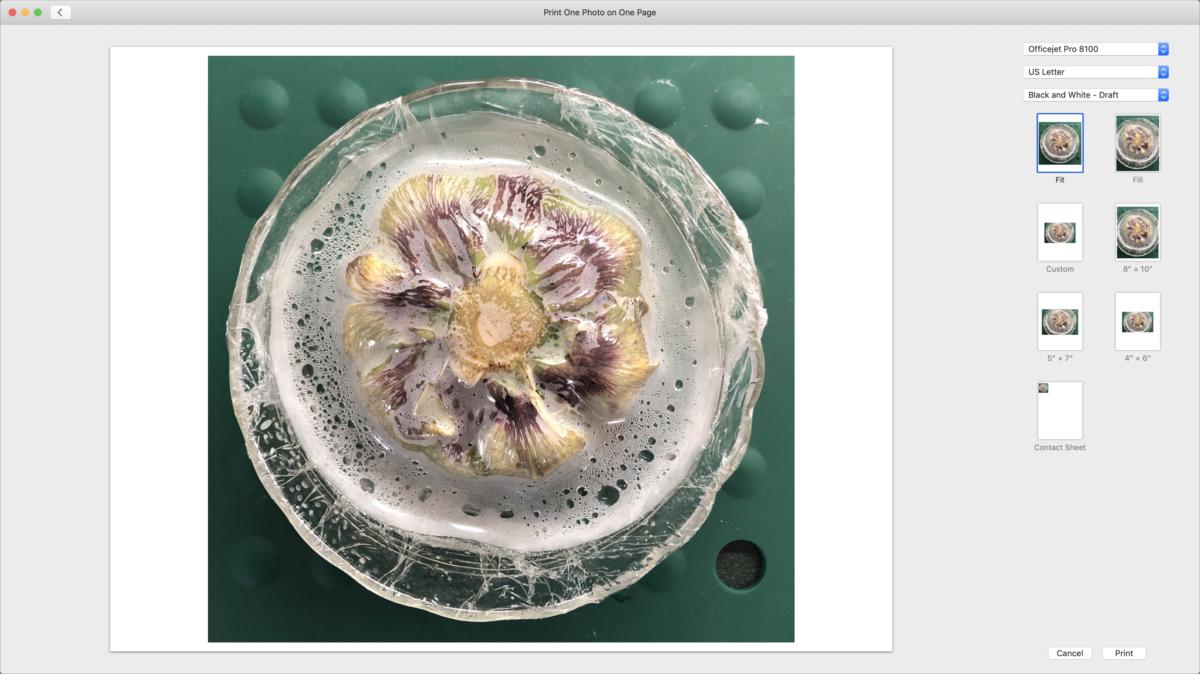 But then there's that Print button in the lower right-hand corner. Clicking it will surely go ahead and print the picture or pictures?
In fact, no: Click Print and the macOS Print dialog appears, letting you make further adjustments, including settings custom to the printer.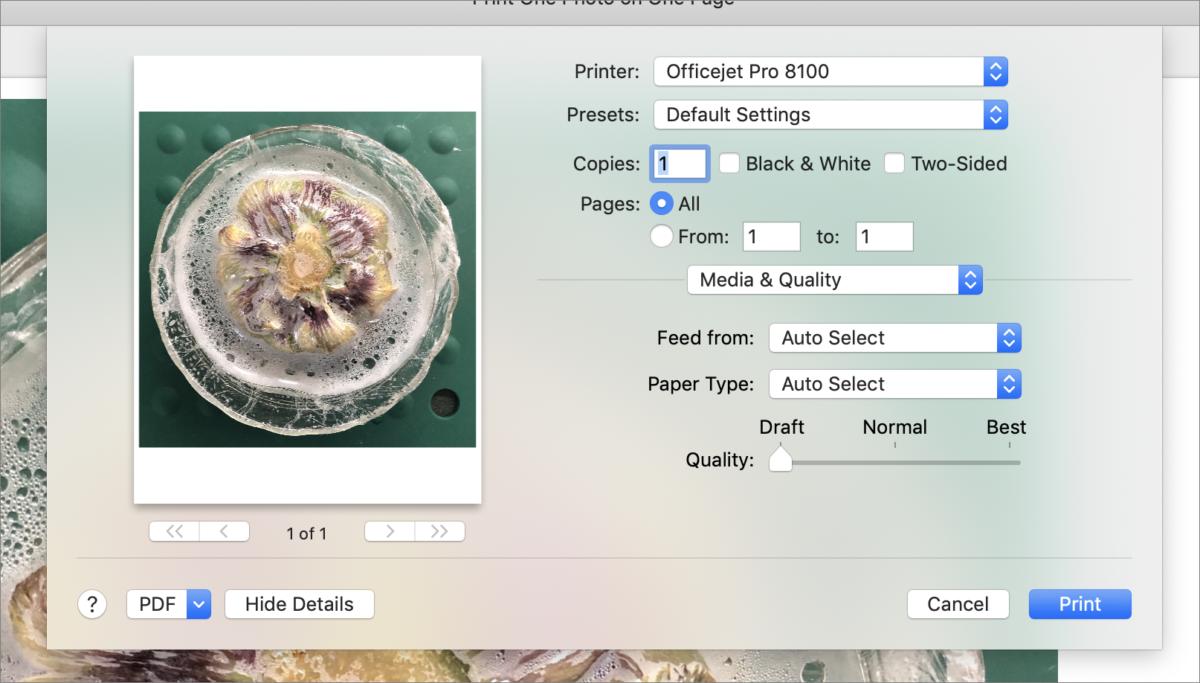 Apple's normal convention to show that more options will appear is to put an elipsis (…) after the button's name. If it said "Print…", you'd know that there was one more step before the pictures came out on paper. Or, it might put the setup details in File > Page Setup, but that option has disappeared from many apps.
This Mac 911 article is in response to a question submitted by Macworld reader Amir.
Ask Mac 911
We've compiled a list of the questions we get asked most frequently along with answers and links to columns: read our super FAQ to see if your question is covered. If not, we're always looking for new problems to solve! Email yours to mac911@macworld.com including screen captures as appropriate, and whether you want your full name used. Every question won't be answered, we don't reply to email, and we cannot provide direct troubleshooting advice.