Apple's major new OS releases always come with a whole bunch of updates to its built-in apps. In iOS 13 and tvOS 13, the new marquee feature for Apple Music is the ability to show you song lyrics that sync with the music being played.
It's just the thing to get ready for your next Karaoke night, or to host one with your Apple TV. Here's how it works.
Synced lyrics on iPhone or iPad
You don't need to do much to see synced lyrics on your iPhone or iPad, you just need to be running iOS 13 or iPadOS 13.
In Apple Music, tap the now playing bar at the bottom of the screen to show info about the song you're playing.
Then just tap the lyrics button in the lower left.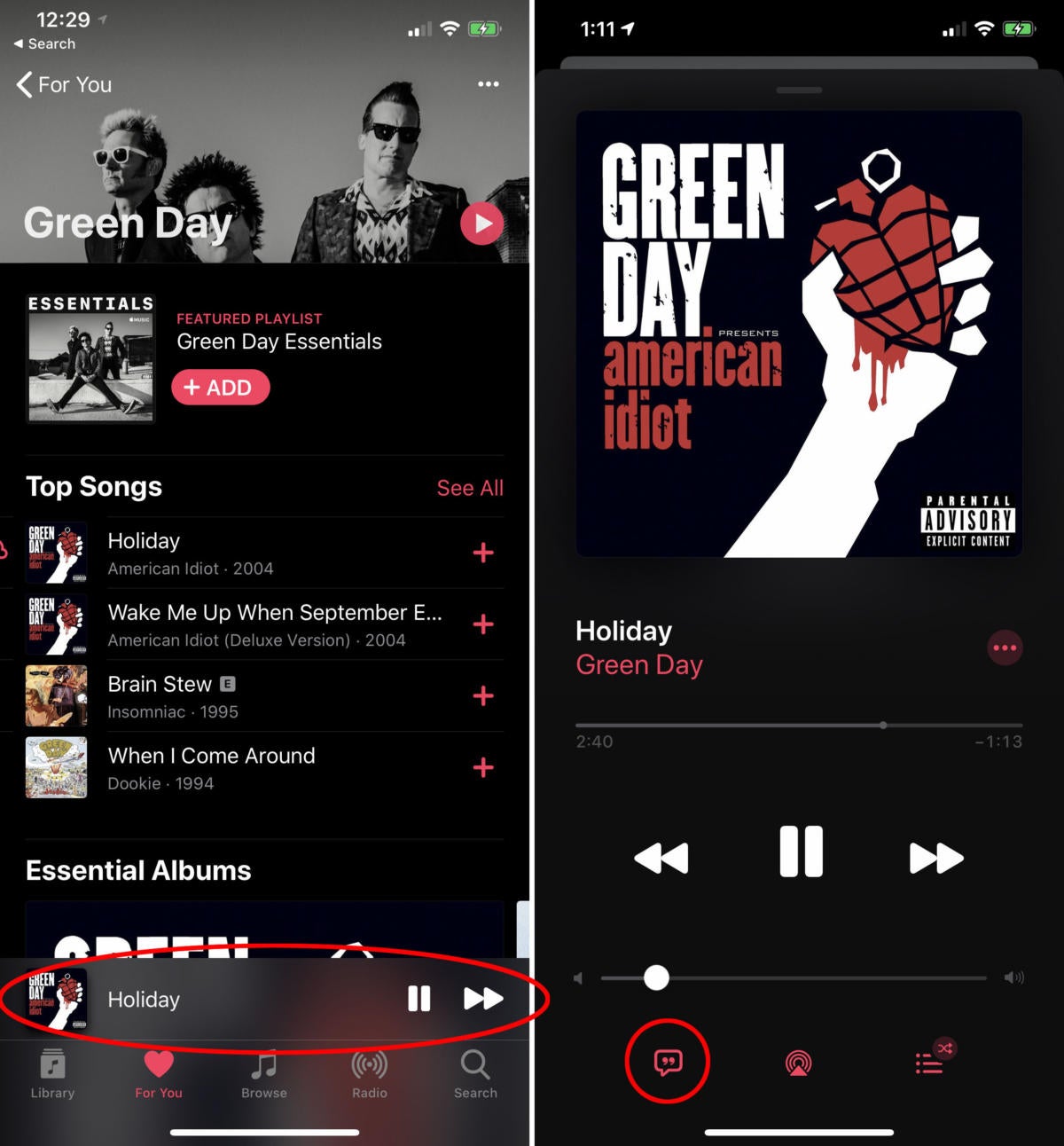 If the song has lyrics that sync with the music, you'll see them in a large font, and the lyrics will automatically advance and highlight as the music plays. You can swipe up and down to scroll through the lyrics, and the playback will automatically jump to that point in the song.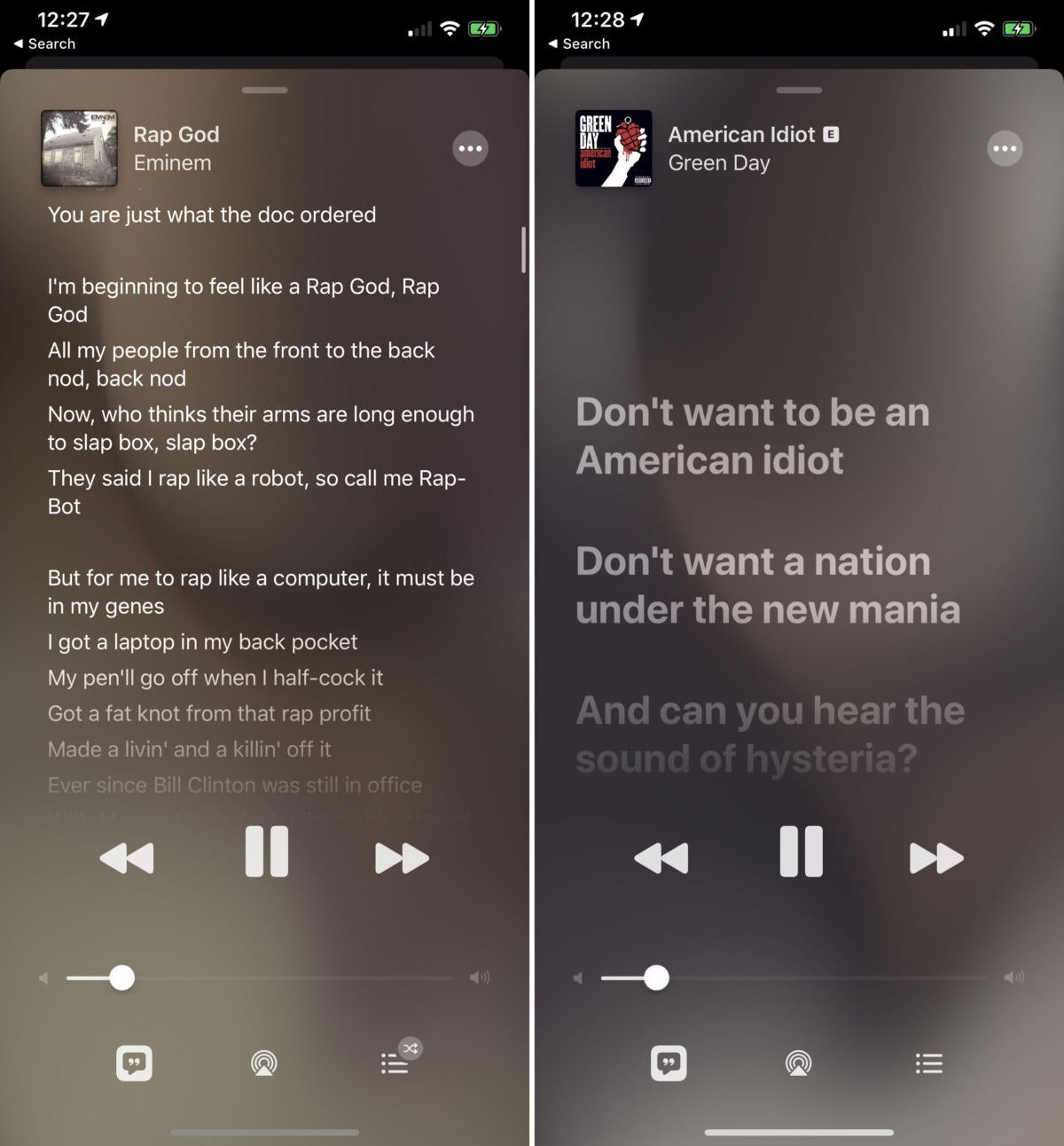 Not all songs have lyrics that will sync with playback. In that case, you'll see the old style of lyrics sheet, with a much smaller font, and scrolling the lyrics will not change music playback.
Apple TV
To get synced lyrics on Apple TV, you need to be running tvOS 13.
When you start playing a song in Apple Music, if the song has synced lyrics available (not every song does), you should see them alongside the album artwork.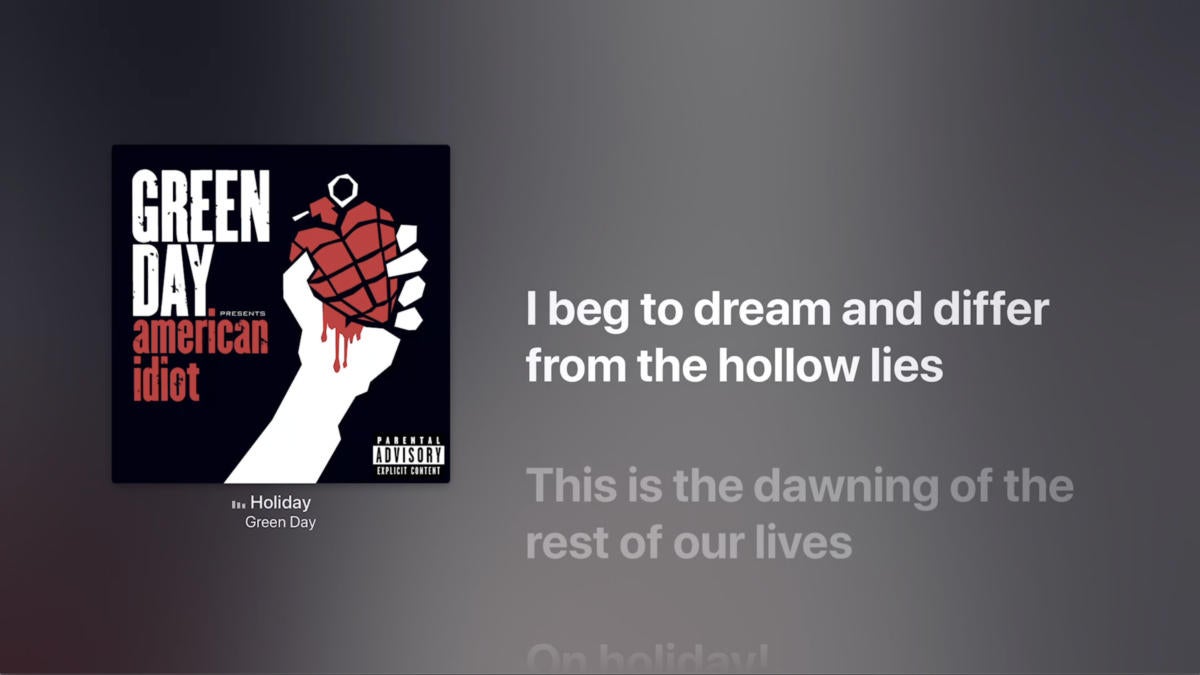 Scrolling up or down through the lyrics will automatically jump to that point of the song in the music playback.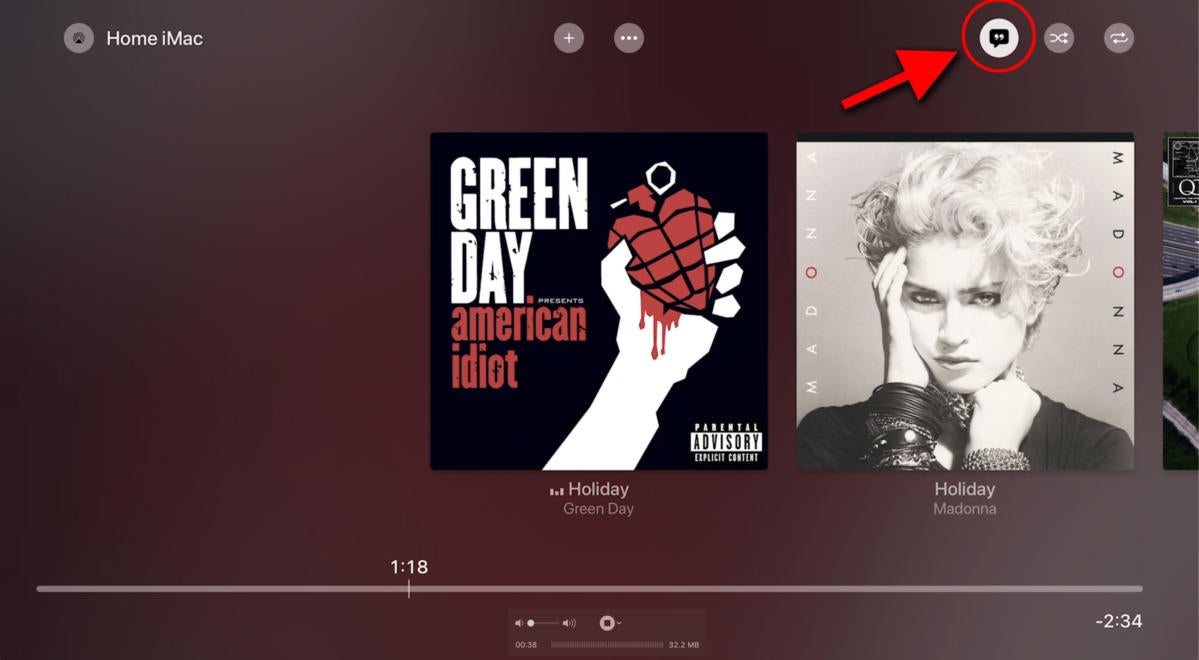 If you only see album artwork but no lyrics, check that lyrics are enabled. Simply press the Menu button on your Apple TV remote to show the song playback list. You'll find the Lyrics button in the upper right corner of the screen. Click on that, and then go back to the Now Playing screen, and you should see lyrics appear.
What about the Mac?
While iTunes has been mercifully broken apart in macOS Catalina, with the music portion replaced by a new Apple Music app, it doesn't quite have all the same features as the iOS version. Unfortunately, that includes synchronized lyrics playback.
You can click the Lyrics button in the upper-right when playing a song, but you'll long see a full list of the entire lyrics, not the new larger lyrics that are synced with playback.