Apple's almost certain to introduce a new Apple Watch this September, just as it has done every year since the first Apple Watch was revealed. But you don't have to necessarily buy new hardware to keep up with the latest improvements. Much as with the iPhone, many of the best Apple Watch upgrades come from Apple's big yearly operating system updates.
When watchOS 6 lands this fall, it's going to bring a lot of great stuff to your fancy little wrist computer. Now that we've used the beta for a while, we've come to recognize these as our favorite new features.
California watch face
There are quite a few new watch faces in watchOS 6, but the best by far is called California. It's not just the best of the new watch faces, it's the best watch face, period.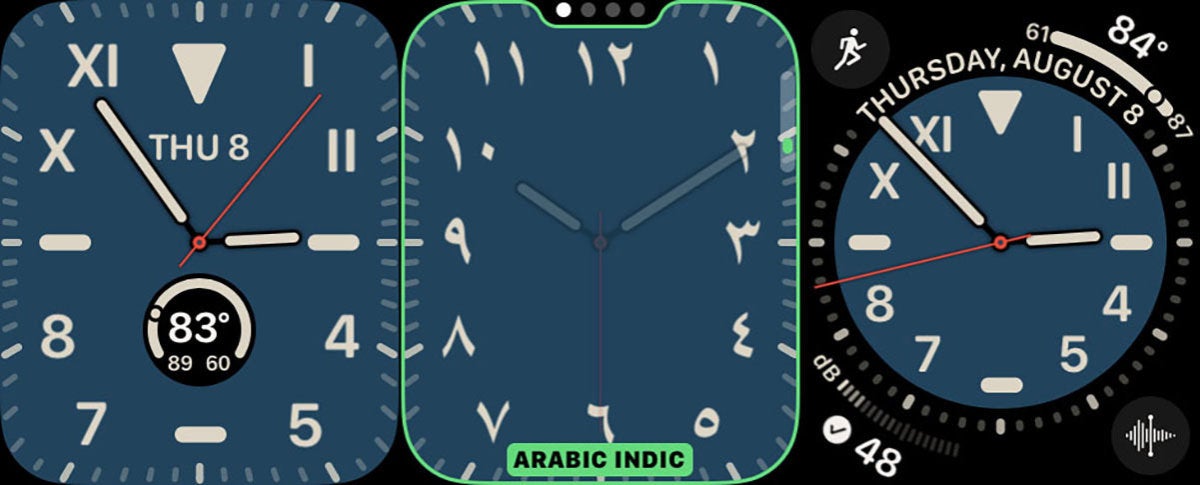 California starts with a gorgeous aesthetic familiar to traditional watches, and you can customize it in dozens of ways. You can fill the Apple Watch display with a full-screen design or choose a circular face with room for complications. Change between Roman numerals, Arabic numbers, split Roman/Arabic, or even Arabic-Indic or Devanagari. There are dozens of color schemes, too.
California is going to become the Apple Watch face for millions of users.
Noise app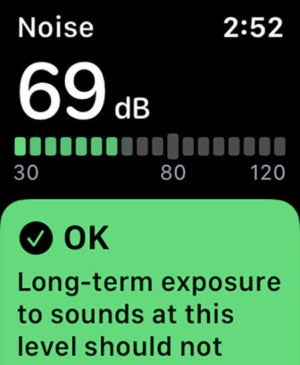 Noise pollution is a real problem, and too much exposure to loud noises can cause long-term hearing damage. It's hard to know when you're in an area that's too loud, or how long you can safely be exposed to that noise.
That's why the new Noise app is such a great idea. Your Apple Watch constantly measures the level of noise in the environment—without actually storing or transmitting anything, of course. You can look at a live and surprisingly accurate noise meter, even on the complications, and the watch will give you a warning when you're being exposed to a dangerous level of noise.
It's the perfect health feature to wear on your wrist, really.
Independent apps
Until watchOS 6, if you wanted to run an app on your Apple Watch, you had to install it on your iPhone. That's fine when you want a watch-based companion to an app you'll primarily use on your phone, but there are lots of apps we'd really rather only have on our watch.
I used to have a folder on my iPhone full of "Apple Watch" apps I literally never even touched on my phone.
With watchOS 6, developers can finally create apps that exist only for the watch, with no iPhone counterpart. Apple's even got an App Store on the watch, though it's honestly a little hard to use on that tiny screen.
Calculator
Relive the glory days of your old Casio Databank with the Calculator app! It seems a gross oversight that a calculator wasn't a core feature of Apple Watch from day one, but better late than never.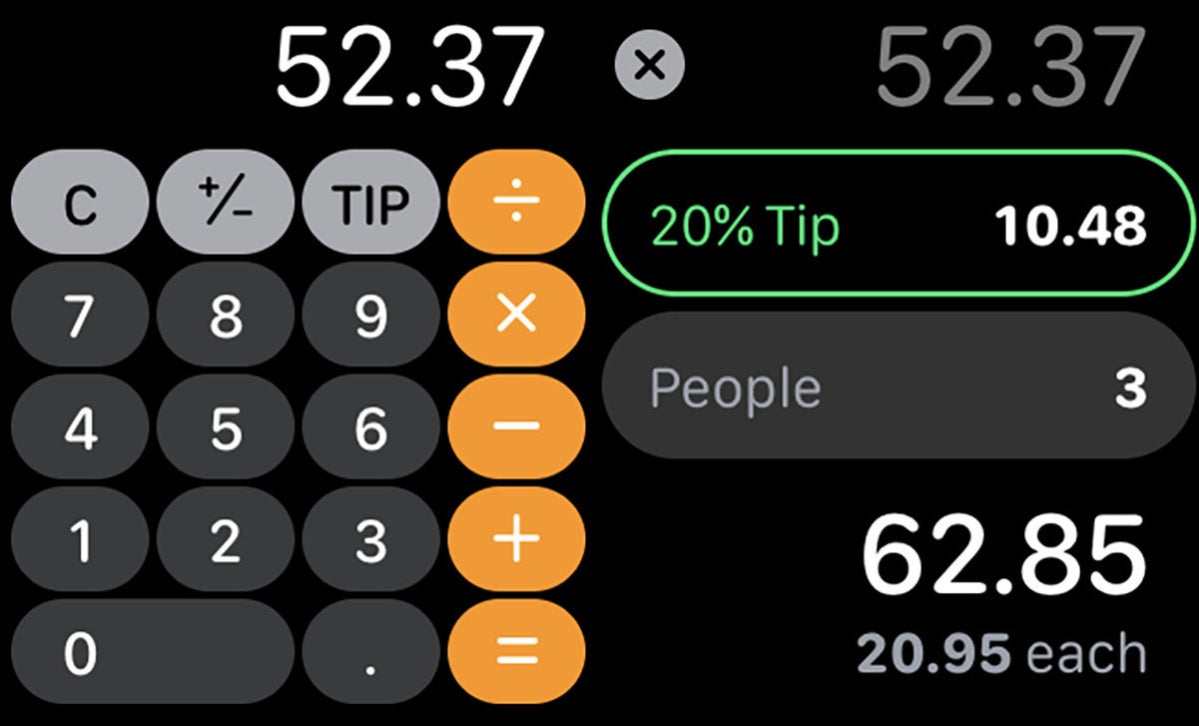 Despite the tiny buttons, the Calculator app is quite usable on Apple Watch. And it's even got a quick-and-easy built-in tip calculator that lets you adjust the tip percentage and split the bill.
Cycle Tracking
It has taken way too long for Apple to build menstrual cycle tracking into its health features, especially considering that it can be very useful for nearly half its users.
Once you set up menstrual cycle tracking in the Health app on your iPhone, you can do all the important parts in the Cycle Tracking app on Apple Watch. Quickly tell it when your period starts or stops, note your flow or other symptoms, and Siri will eventually start to predict your cycle for you, giving you notifications to help you keep on top of things.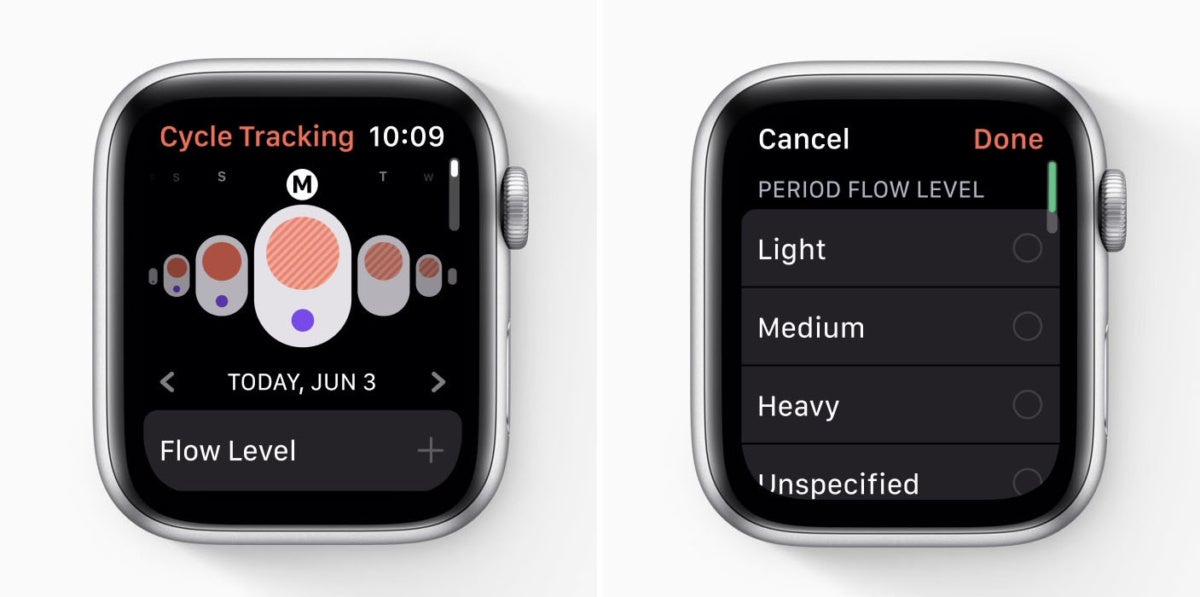 Voice Memos
One of our favorite iPhone and Apple Watch apps is Just Press Record. It gives you fast, one-tap, high-quality recording from your iPhone or Apple Watch, with cloud-synced data.
With Voice Memos on Apple Watch, we might not need it anymore. Just tap the complication and tap to record, and you'll get a surprisingly clear recording synced to all your devices via iCloud.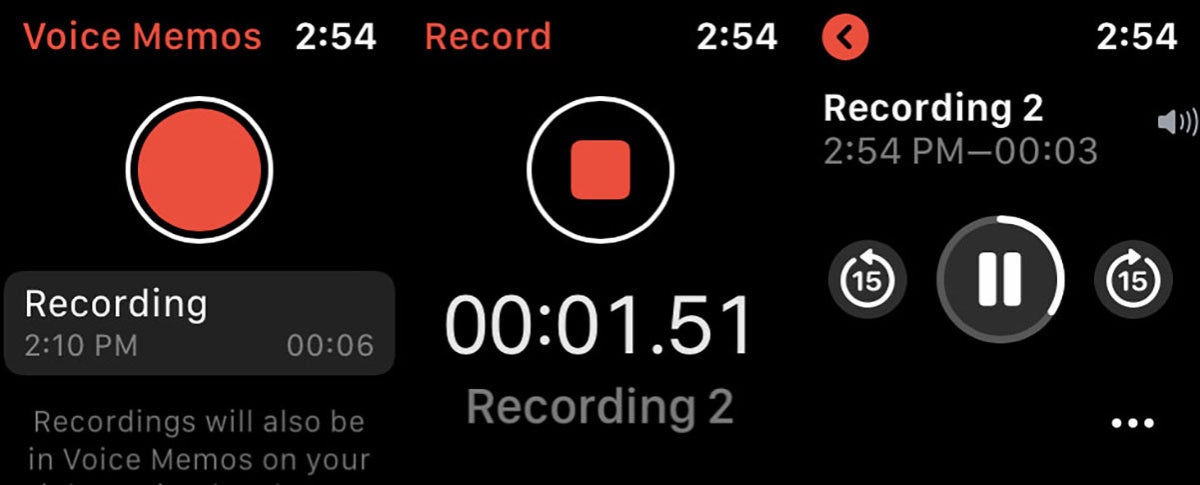 Just Press Record still has a leg up on Voice Memos—it does multi-language voice transcription and can start recording with just one tap on the watch complication—but the average person will do just fine with Apple's free built-in option. Once you get used to "jotting down" quick memos with your voice, the convenience of having it on your wrist becomes obvious.