Apple has been a fantastic promoter of better password security by suggesting strong passwords and auto-filling them in Safari for macOS and iOS. These passwords are long, complex, automatically stored, stored securely, and—if you have iCloud Keychain—synchronized across all your devices linked to the same iCloud account that also have iCloud Keychain enabled.
However, there's one small flaw: Third-party password managers in Safari for macOS won't pick up the entered password and offer to store it for you in their database. I rely on 1Password, and there are a few other highly regarded password-management systems that have features that stretch beyond the strong but limited options with Safari and iCloud Keychain.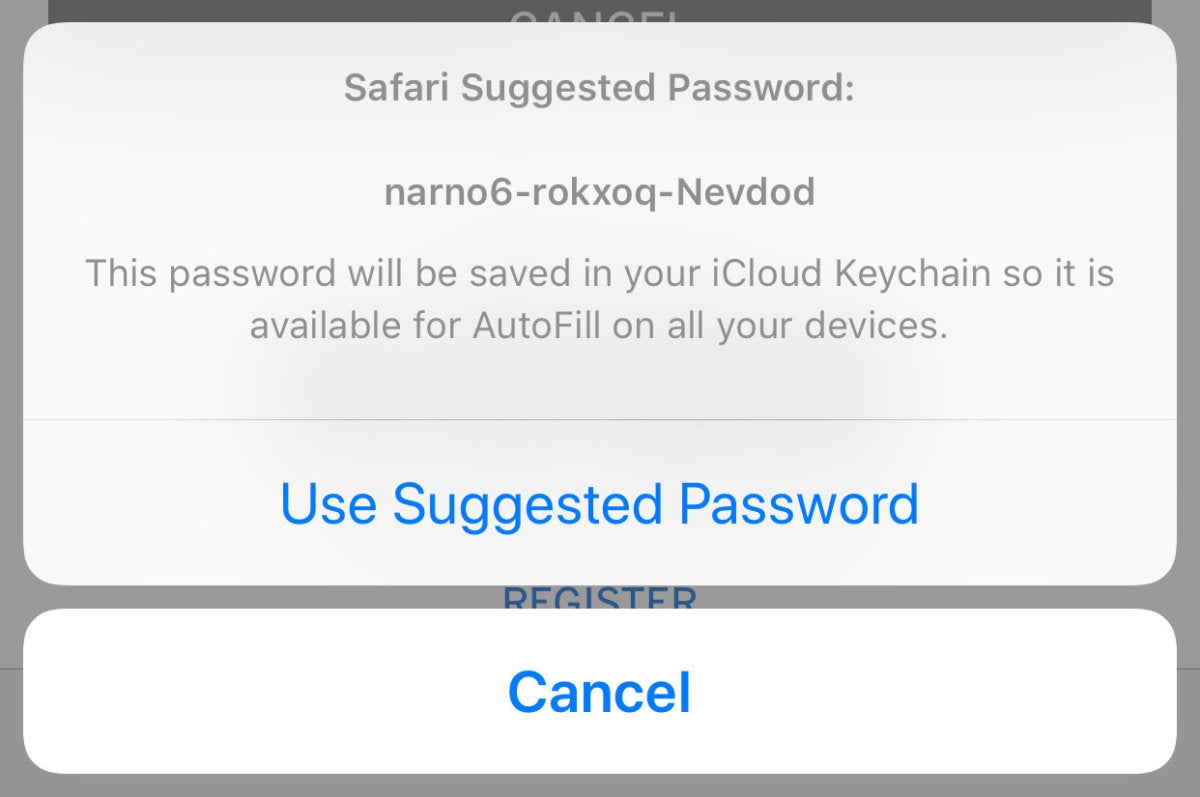 Apple extending password availability to iOS apps was a big help, but it's relatively difficult to access your passwords in iOS and Safari if you need them for other purposes in macOS or if an app hasn't built in the necessary support.
How to retrieve a stored password in macOS
Select Safari > Preferences.

Click the Passwords tab.

Enter your account password to unlock the view.

Scroll or search for an entry.

Click the masked password (••••••••) and the password displays.

Control-click the password entry line and you can select Copy Password.

Switch to your password-management app, create an entry, and paste the password.
How to retrieve a stored password in iOS
Open Settings > Passwords & Accounts.

Tap Website & App Passwords.

Prove yourself with Touch ID, a passcode, or Face ID.

Scroll or search to find your password entry.

Tap the entry. The password is already revealed.

Tap the password to copy it.

Now switch to your password-management app to store it.
In both cases, you can also use AirDrop to send the password to another device.
You can deflect Safari's password suggestion in macOS by clicking Don't Use or in iOS by tapping Cancel. If you want to disable the behavior entirely:
In macOS, go back to the Passwords tab and uncheck Autofill User Names and Passwords at top. However, that disables autofill as well as suggestions.

In iOS, in the Passwords & Accounts setting, tap AutoFill Passwords and then turn AutoFill Passwords off. However, as with macOS, you lose both suggestions and autofilling.
This Mac 911 article is in response to a question submitted by Macworld reader Lynn.
Ask Mac 911
We've compiled a list of the questions we get asked most frequently along with answers and links to columns: read our super FAQ to see if your question is covered. If not, we're always looking for new problems to solve! Email yours to mac911@macworld.com including screen captures as appropriate, and whether you want your full name used. Every question won't be answered, we don't reply to email, and we cannot provide direct troubleshooting advice.