With just a few weeks to go until Apple kicks off its furious fall release schedule, the rumors are in full swing. We might have learned the name of the new iPhone and the possible replacement for 3D Touch, but the latest rumor is a head scratcher. Apparently, Apple will be adding the same triple camera array that's coming to the iPhone 11 to the iPad Pro, marking a giant leap from the current 12-megapixel single-camera it currently has.
We'd like to dismiss this rumor as ridiculous, but it comes from Mac Otakara's Chinese supple sources ( via MacRumors), which have been accurate in the past. So let's pretend it's true. Here's my question: Why? Taking pictures with an 11- or 12.9-inch tablet is already awkward for both the photographer and the people forced to witness the spectacle, so why would Apple encourage such antisocial behavior by adding a high-end camera onto the iPad Pro? While we're waiting to see if this pans out, here are five upgrades I'd rather see in the next iPad Pro.
A bigger screen
It might seem like the iPad Pro can't get any bigger, but I beg to differ. In case you didn't notice, the MacBook Pro comes in a 15-inch version and there are rumors of a 16-inch model waiting in the wings. When you're dealing with workspaces and multiple windows, you can never have enough space, so I'd love to see a 15-inch iPad Pro, especially since it now can be used as a second display for a Mac running the upcoming macOS Catalina. And with all the new multitasking options on deck with iPadOS, the extra screen real estate couldn't hurt.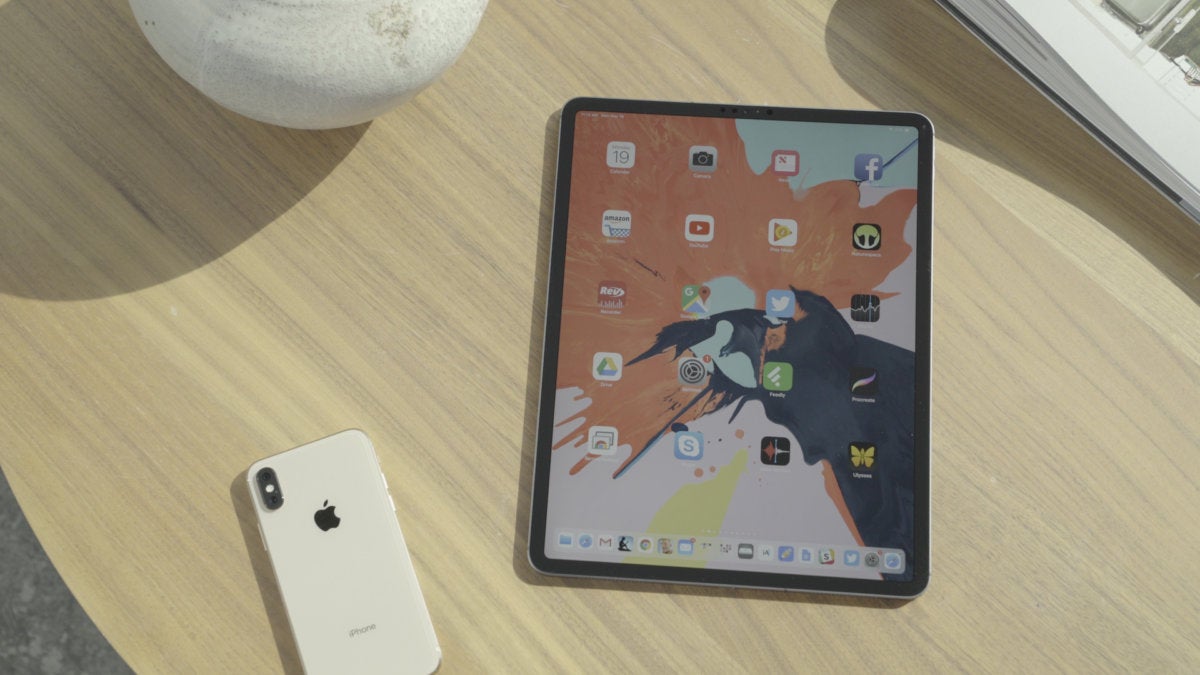 A better front camera
If Apple is going to be upgrading the camera in the iPad Pro, it should focus on the camera that actually gets used: the front camera. I'm not talking about unnatural selfies, I'm talking about FaceTime. The iPad Pro's big screen and Smart Keyboard stand make it perfect for FaceTime calls, but its 7MP front camera leaves much to be desired. At the very least, I'd like to see a bump in resolution and a leap to 4K video so chats don't look like they're taking place underwater.
An OLED display
I'm certainly not complaining about the "Liquid Retina" display in the iPad Pro, which delivers ProMotion, True Tone, a wide P4 color display, and 600 nits of brightness. But I can't help but look at the iPhone XS's OLED Super Retina HD display with envy. Even if it's a BTO options that adds a couple hundred bucks to the price, I'd love to use an Apple-calibrated tablet with an OLED display.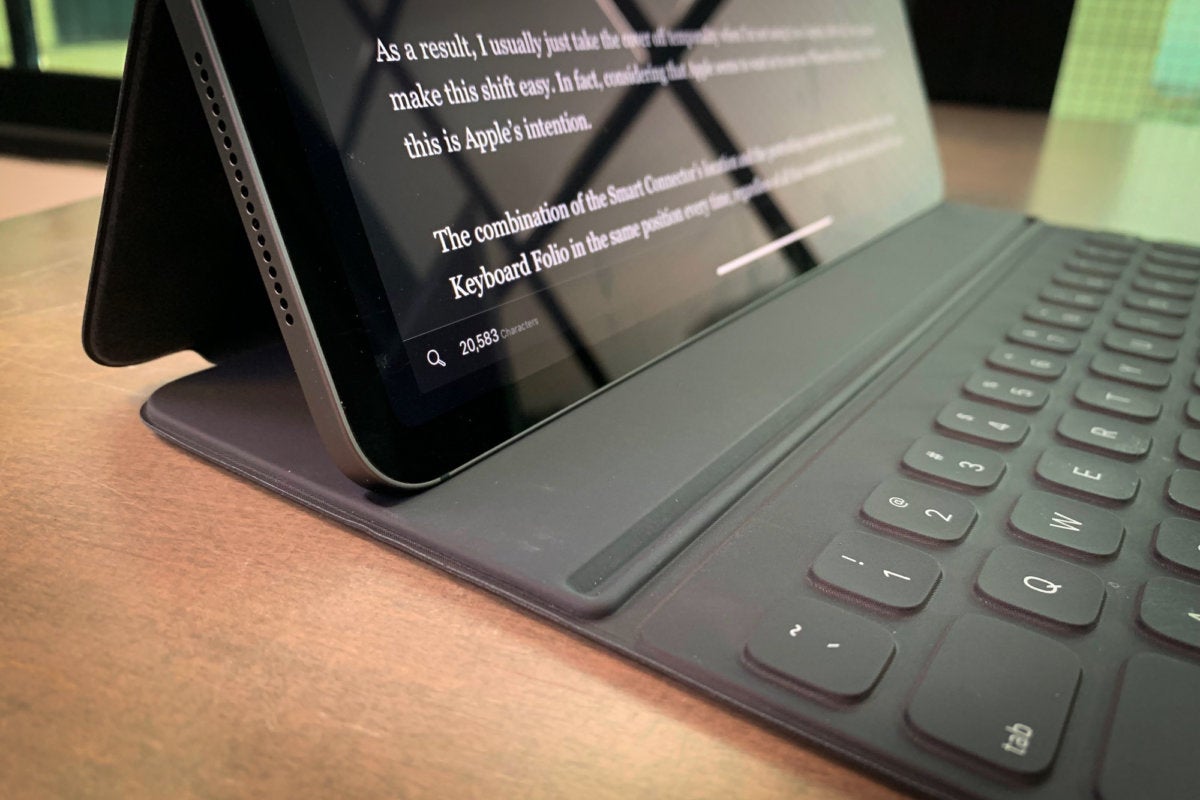 A smarter Smart Keyboard
As it stands, the Smart Keyboard Folio for the iPad Pro isn't all that smart. Yes, it adds a much-needed physical keyboard to the iPad, but that's about it. It's not backlit, doesn't have a trackpad, doesn't have a proper spot for the Pencil, only allows two viewing angles, comes in just one color—really, I could go on. At $179 and $199 for the 11-inch and 12.9-inch models, respectively, the Smart Keyboard Folio isn't exactly cheap, and since Apple would have to tweak the design to add room for the extra cameras anyway, I'd like to see a keyboard that we don't mind spending a bundle on.
An extra USB-C port
I was stoked when Apple dumped the Lightning port on the iPad Pro in favor of USB-C, but that the single port has a lot to do: charging, display extending, audio playing, and loads of dongling. A second USB-C port to the other side of the iPad Pro would allow us to do two things at once and not worry about which side the outlet is on.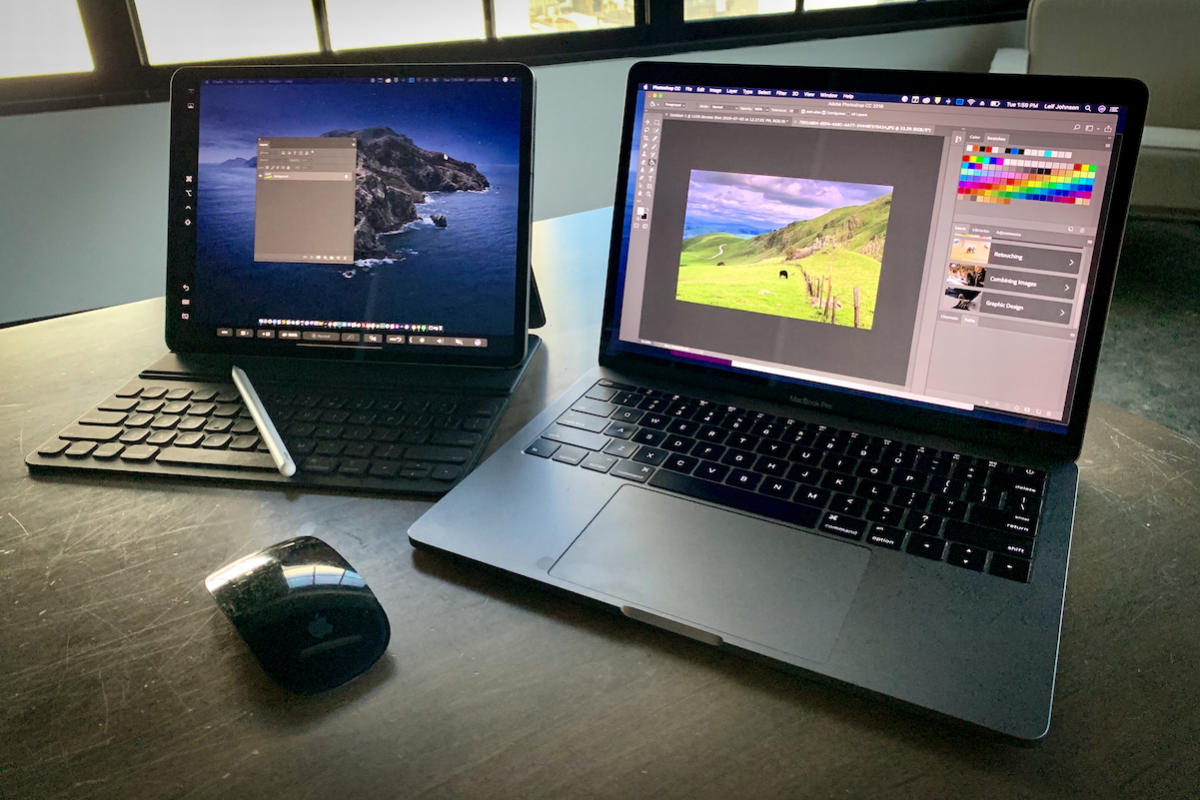 A properly rotated Apple logo
In case you haven't noticed, the iPad is primarily a landscape device. Whether you're watching a movie, sketching out a picture, or just typing out a long email, you're holding the iPad in landscape mode. Even Apple mostly displays it that way in its marketing images. So why is the Apple logo on the back positioned in portrait mode like the iPad? When you pop an iPad Pro into the Smart Keyboard Folio, the logo is sideways, and the same goes for when you need to reboot. It's as big of an eyesore as the upside-down logo on the PowerBooks of old. This needs to be fixed.