A select set of consumers are finally starting to get their Apple Cards, and the web is overflowing with banal analysis about every mundane detail. Did you hear the one about the guy with a credit score of 620 who got approved? Gasp!
Look, I get it. This is Apple, after all. Anything the company does gets dissected, fawned over, argued about, and hot-taked into oblivion. But the Apple Card is often mistakenly considered to be far more noteworthy than it is: outside of the fact that the Apple Card is, well, from Apple, it's not very remarkable at all.
Just another MasterCard
At its core, the Apple Card is just another cash-back credit card. It's a MasterCard. It's issued by a huge multinational bank (Goldman Sachs). It offers interest rates that are higher than many credit cards, but on the low end of the scale for similar cash-back cards.
And just like cash-back cards from Citi, Chase, Bank of America, or Wells Fargo, lots of people will get approved for them. People with poor credit will get low limits and high interest rates, people will good credit will get high limits and low interest rates. People who really should not open another line of credit will totally be able to. None of this is new.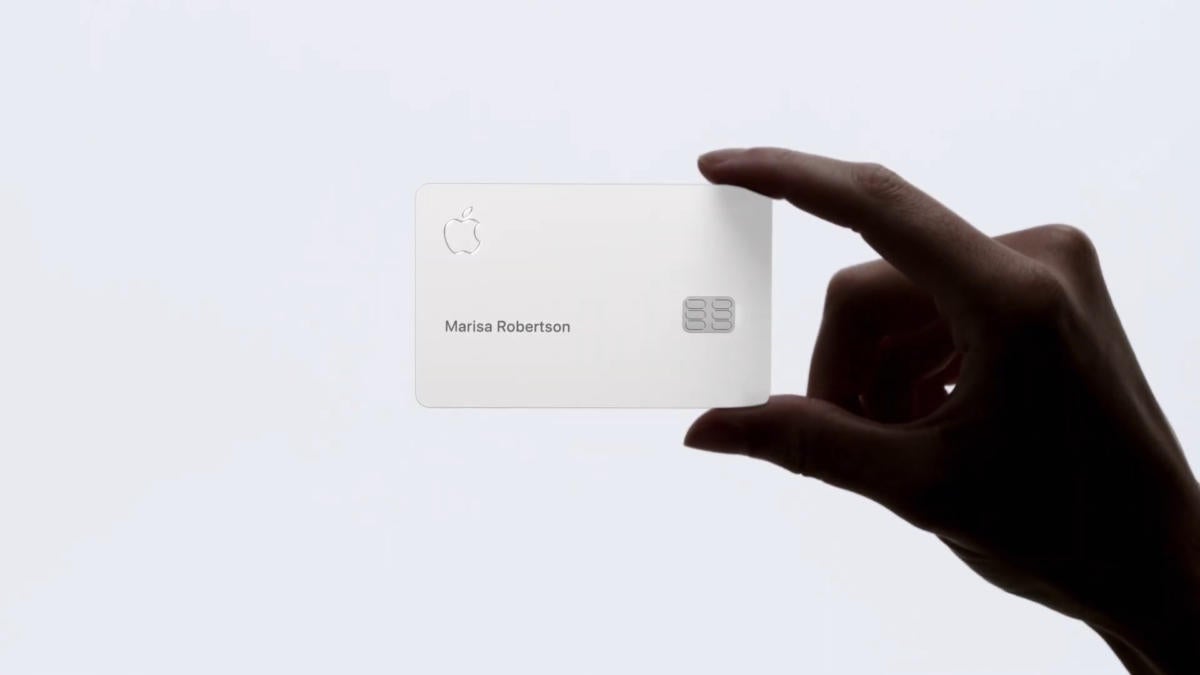 Some people will get a credit limit too low to outright purchase a brand-new, high-end iPhone. This is not a grand internal inconsistency or scandalous oversight. In fact, it's not even remarkable.
For starters, a new iPhone XR with trade-in can easily cost less than $500, easily under the worst credit limit. (You've got a trade-in if you have an Apple Card, because you had to have an iPhone to apply for the card.) What's more, there are many very popular Apple products one might buy with a low credit limit, like AirPods, an Apple TV, or an Apple Watch. And of course, even a high-end iPhone can easily be purchased on an installment plan like the iPhone Upgrade Program.
Ignoring all that, yes, of course, people with low credit scores are going to have credit limits too low to fully pay for a brand new high-end iPhone XS. As expected. Because it's just a credit card. They're all like that.
You shouldn't expect the Apple Card to do anything from the credit-card side that other cards don't do. There are cards with better rates. There are cards with better rewards. There are other cards with lots of privacy-minded features. There are other cards with virtual numbers. There are other cards with no fees. There are other metal cards.
It may be difficult to find any one single card that combines all of those things (or even all the ones you care about) but Goldman Sachs and MasterCard are hardly inventing anything new here.
Software that is very 'Apple'
If there's a unique selling point to the Apple Card, it's the software. Certainly, no other card offers lightning-fast signup and approval from right within the Wallet app on almost every iPhone. (Of course, no other card requires that, either.)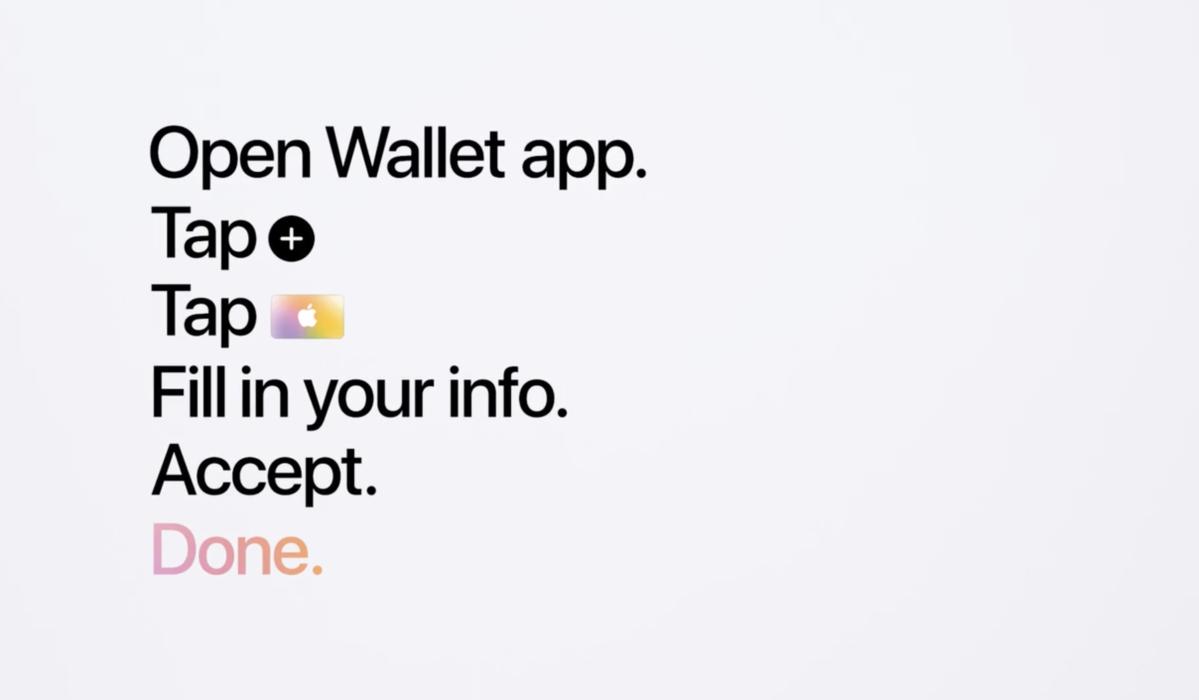 Apple Card does a great job of clarifying the relationship between your payments and interest, more so than any other card I know of. Educating consumers about this is great, and Apple could do even more here. For instance, your purchase log could display the the price charged and also the amount you really paid, factoring in both cash back and interest.
Managing interest should probably be of limited value to you with this card. If you carry a balance at all on the Apple Card, you're doing it wrong. Cash-back cards like these have far worse interest rates than those with more restricted benefits, and the difference in interest is always much more than even the most generous cash back rate. If you can't entirely pay off your Apple Card (or any other cash-back card) every month, you should really use a different card with a much lower interest rate.
Apple's also doing a bang-up job with categorizing and tracking purchases, so you can see where you spend your money. Other credit cards have really stepped up their game in this area, but none of their app interfaces look quite as slick or as clear as Apple's.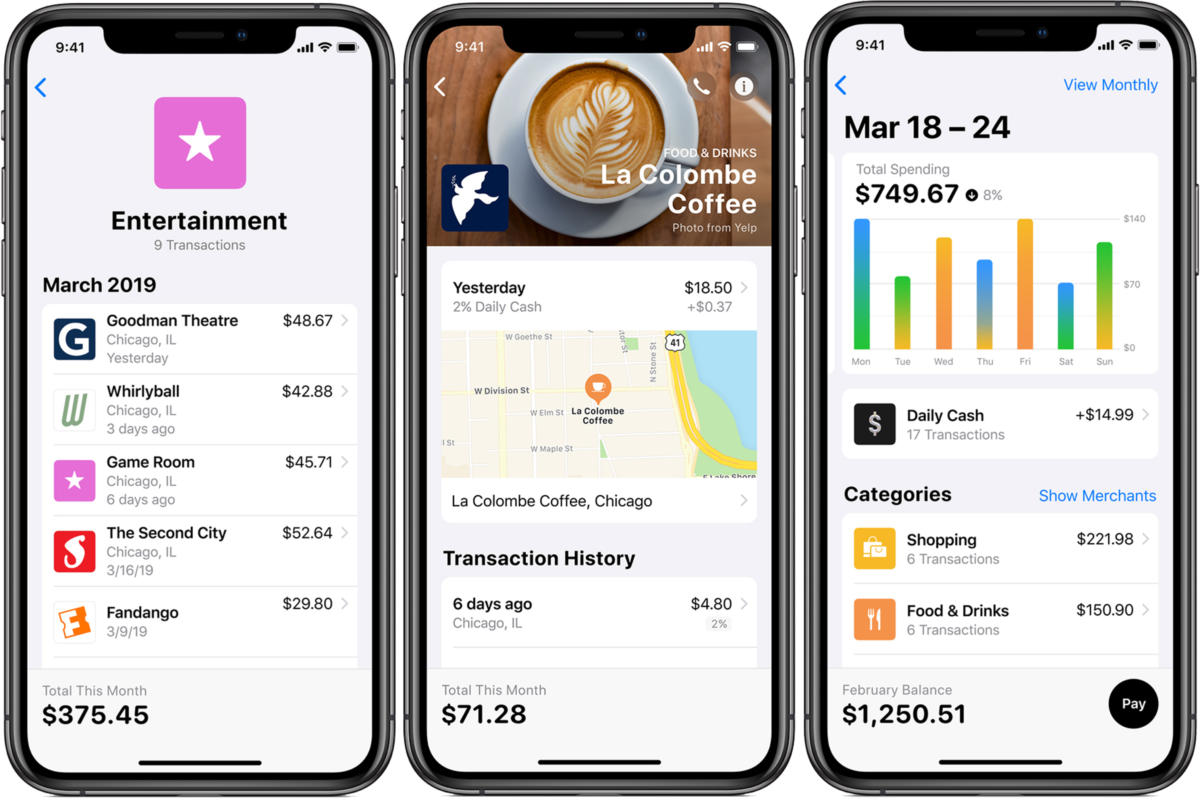 Even when it comes to tracking your spending, though, the Apple Card comes with a catch. Other cards can easily export their data to popular platforms like Mint, so you can get a more complete view of your finances. Apple Card doesn't support that yet; you need to use the Wallet to track Apple Card purchases and another app for everything else.
If the Apple Card stands out in any way, it's in the way its software component is so very Apple: slick and intuitive, with an eye toward privacy and security, but also locked-in, vertically integrated, and distributed by default to over a hundred million pockets.
Apple is embracing consumer credit, not disrupting it
To some, the credit card industry as a whole is an usurious blight on society that exploits our most vulnerable, profits off our private data, and enables the worst of late-stage capitalism.
If you were hoping that Apple entering the financial services market would disrupt the digital spending infrastructure, you're going to be disappointed with the Apple Card.
Apple Card embraces the existing credit card market rather than challenge it. There's no major disruption here, except to serve as an example that other companies with an ecosystem to grow might follow.
If it wanted to upend the credit industry, it could offer its own product on its own network—not backed by an existing major financial institution, and not a MasterCard or Visa or Discover.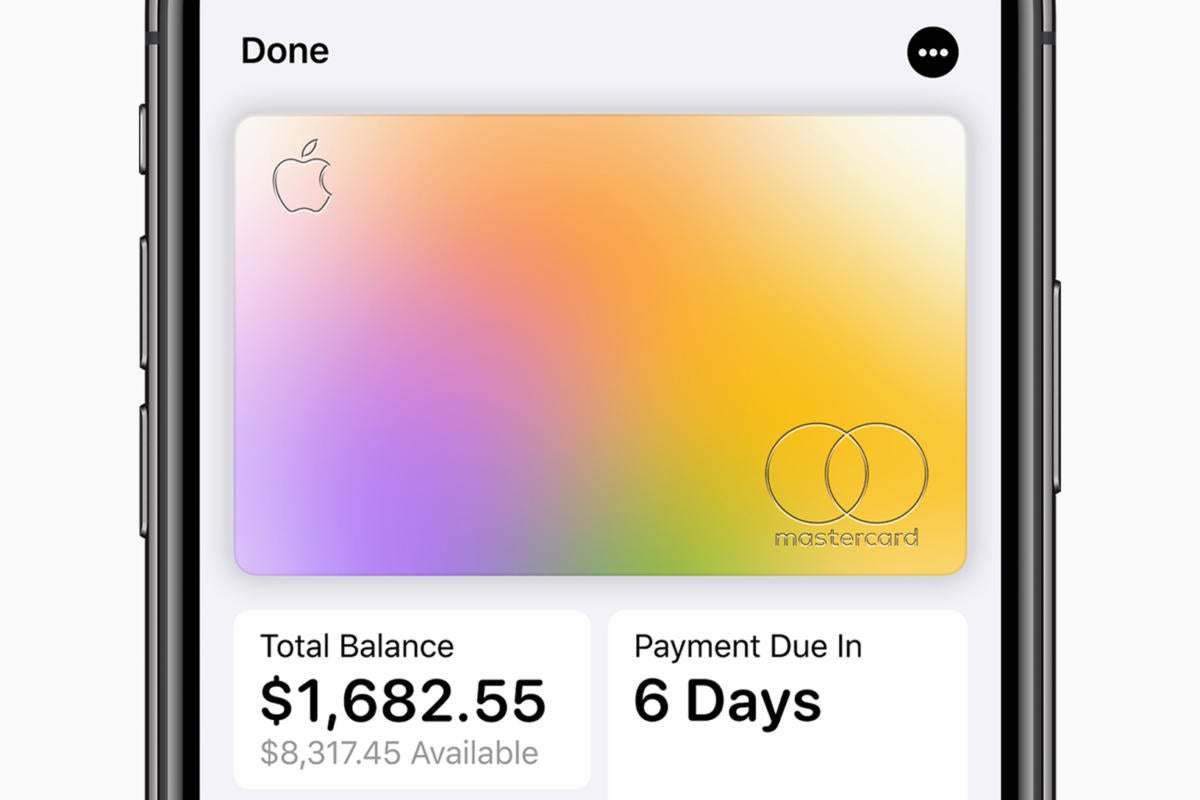 Imagine a credit network that offers actual low interest rates that don't accrue in perpetuity, doesn't charge significant transaction fees to retailers, and protects your privacy from the fundamental design of the way transactions are processed, transmitted, and stored.
Apple, with about a quarter of a trillion dollars of cash on hand and many millions of Apple Pay equipped point of sale terminals and websites, is one of the few companies who could actually challenge MasterCard, Visa, and Discover with such a consumer credit network. Of course, it would have to jump through huge regulatory hoops to do so, and the company is simply uninterested, unwilling, or unable to do that.
Apple Card seems designed almost to deliberately avoid disrupting the existing credit card industry. Rather, it aims embrace it in a way that fills a gap in the Apple ecosystem. Apple has a large and ever-growing array of things for you to buy: Apps, subscription services, cloud storage, and of course a growing array of devices and accessories. You can buy this stuff from Apple, but to pay for any of it, even when using Apple Pay, you had to go outside the ecosystem. With Apple Card, you don't, and that appears to be the point.
As Apple so often does, it has introduced a product that is simple, clear, thoughtfully designed, and competitive with industry leaders. It is evolutionary more than revolutionary, and its works effortlessly with the rest of Apple's offerings. It also serves to stack ever higher the walls of Apple's garden, making it more pleasant inside, and more difficult to get out.