iOS 13 is just a few weeks away, and Spotify fans might be in for a treat. Thanks to the launch of SiriKit, The Information reports that the Apple Music competitor is in talks with Apple to let users control Spotify music playback with Siri without jumping through any AirPlay hoops, which could change iOS in a big way.
But I say, why stop there? On Thursday, 9to5Mac's Ben Lovejoy responded with a strong editorial arguing that Apple should let users set Spotify as the default music player for all of iOS. But if Apple lets users choose the default music player, then it should let users choose the default apps for email, navigation, and web browsing. Allowing such customization may end up bringing more people into the fold.
Apple will be forced to tackle this issue if it decides to play nice with Spotify. The Spotify controversy exists partly because so many people prefer Spotify over Apple Music, so the service has a strong foundation for an argument. But it's far from the only example of a competing app that many iPhone users prefer over Apple's offerings. Many prefer Google's iOS versions of its services, while still preferring the security and overall experience of an iPhone or iPad over what they'll get on a Pixel or any other Android device.
A wealth of options
Google Maps is particularly popular despite Apple's admittedly impressive and dogged efforts to make Apple Maps more appealing. In 2016, a survey from the Fluent firm claimed that as many as 69 percent of iPhone users consider it their favorite mapping app. Even so, those users have to take extra steps to open the app when they could just ask Siri for directions if Google Maps were the default.
Many users also prefer Google's Gmail app over Apple's native Mail app; others prefer Microsoft's Outlook or Edison Mail. Some prefer using different apps for different purposes: I, for instance, prefer the Gmail app for personal messages and Mail for work. And there are so many possible options for default web browsers on iOS, ranging from Chrome and Firefox to the Brave Privacy Browser.
Importantly, though, I don't think Apple has any reason to fear some massive abandonment of its apps. Many iPhone owners are quite content using the preloaded apps, as the persistent preference for Apple's Notes app over more robust options continues to show.
Apps like Google Maps, Gmail, and Waze stand out because they're free on Apple devices, which means they're not as "dangerous" to Apple as Spotify. Both Spotify and Apple Music have subscriptions, though, so Apple stands to lose something if too many people end up preferring Spotify.
Yet I don't see how letting users choose whether Apple or Google's service as the default email app hurts Apple. If anything, this freedom to choose would attract buyers who've shied from Apple's phones precisely because they insist on forcing you to use Apple's stuff with Siri.
The curation advantage
Letting users choose the default apps shouldn't even clash with Apple's commitment to privacy and security. After all, one of the big attractions of using an iPhone is Apple's vetting process for the Apple Store, which generally ensures that whatever you download won't kill your device. Apple sometimes lets sketchy garbage slip under its radar (intentionally or not), but these incidents usually stand out precisely because they're so rare. If Apple is worried that some apps aren't good enough to be defaults, it could maintain some control by limiting the apps that users can set as defaults to a few trustworthy options.
If an app isn't swiftly updated to support new iOS features—and Google is notorious for this—this, too, works in Apple's favor. Users would see the bugs and slow support in their preferred apps, which may lead them to try out Apple's alternatives. (Incidentally, this is why I started using Apple's Pages more often.) Usually, they'll find that Apple's version is stable and does what it's supposed to when we make the leaps from, say, iOS 12 to iOS 13. If they use it enough, maybe they'll even discover they like it better. But they should have the option to decide that for themselves.
Allowing such freedom would be good for users, but it'll also be a good thing for Apple itself. After so many years of dire reports about flagging iPhone sales, people may come back to Apple because it lets them use their favorite apps while still enjoying the security feature and curation associated with Apple.
It shouldn't even affect Apple's recent big push into services that much, as Spotify is the only (partly) paid service that competes with Apple as a default option on the iPhone. Apple News is its own thing, and seeing its content already requires a special trip to the dedicated app. Apple Arcade will work this way as well, and so will Apple TV+ on the iPhone (although it gets a little more complicated when we discuss it in the context of Apple TV). Considering that so many people already rely on apps other than Apple's on iOS—and have for years—I don't see how this will change the status quo. It would only save us some steps.
If this sounds implausible, let's remember that it's a clear advantage that Android has over iOS at the moment. Rather than forcing its users to use its own software, Google lets users set default apps for the browser, voice assistant, the home app, and even the phone and SMS. You can even set specific apps to open when you click on certain links. Apple will never allow us to change the phone and SMS defaults, but I see few problems with the others. If Apple is going to let us download the apps on our phones in the first place, why not let us use them the way we want to?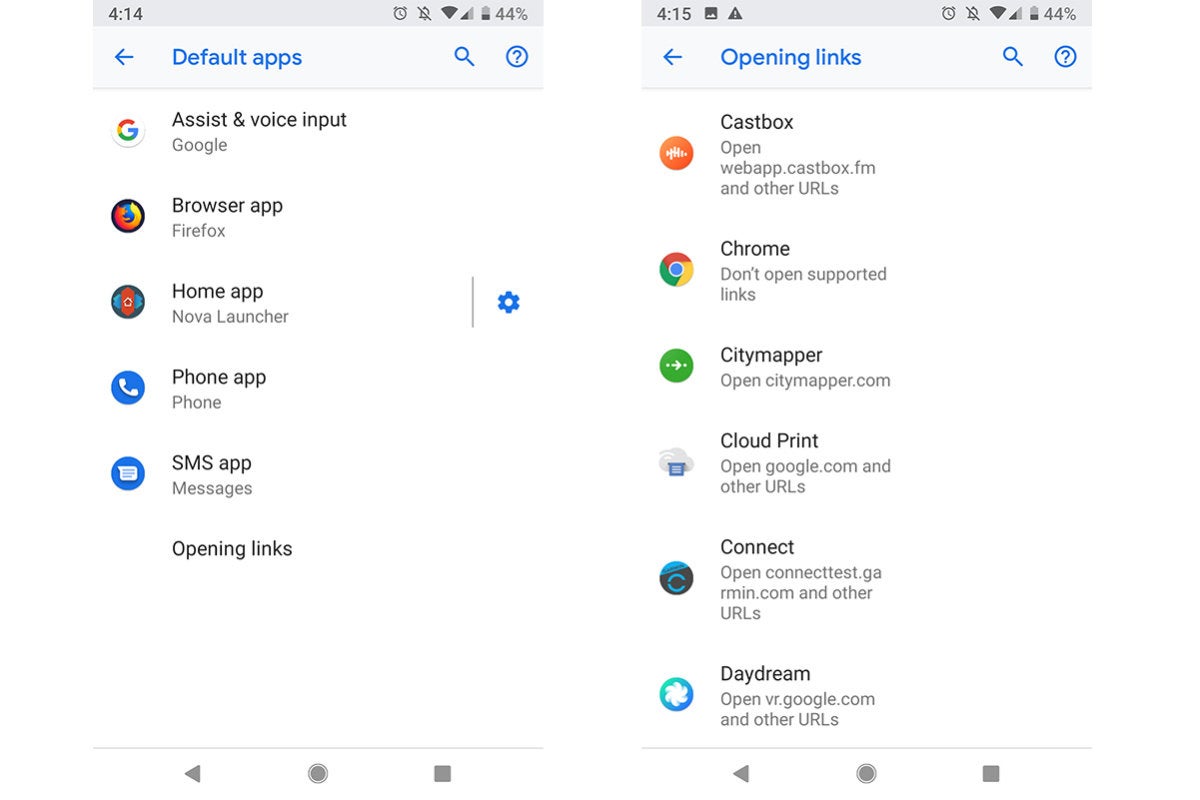 Perfect timing
Mind you, I'm not convinced Apple will allow us to do any of this—certainly not of its own free will. If anything of the sort happens, it'll likely be to allay fears that Apple has an unfair advantage over Spotify.
That said, the climate is more favorable than it's been in a while. The upcoming updates for iOS and the new iPadOS show that Apple is more willing to embrace choice and heed popular user requests than it's been in years. We'll soon be able to use Xbox and PlayStation 4 controllers on iPhones and Apple TV instead of Apple's weirdly restrictive MFi controllers. We can soon download files and photos to whatever folders we want on the iPad. For crying out loud, we can even use mice on the iPad now (although Apple quietly markets it as an Accessibility feature). After all that, letting us choose Gmail as our default email app doesn't feel like that big of a leap.
C'mon Apple. Make the change. You might be surprised by the way it'll positively affect iPhone sales.